For bakery owners and cafe suppliers, dealing with a constant stream of orders across a huge range of products is a big part of daily operations. Unfortunately, what often comes with those orders is a lot of manual data entry and the constant challenge of keying errors, follow up phone calls, misunderstandings and missed orders. This is why it is important to have a streamlined process for taking orders. Investing in a web-based order management system that automates the tedious manual work can help you run your operations seamlessly so you can spend more time doing what you love most and eliminate costly errors.
What is an order management system?
In a nutshell, it's a tool that simplifies two of the most complicated tasks: managing retailers and keeping track of their orders. Most of the order management systems you can find online are designed for retailers, but there are also some that are purpose built for suppliers. Beyond streamlining order taking, an order management system (or OMS) helps simplify logistics and eliminate incorrect and lost orders.
Generally, an order management system will provide an easy place for retailers to order from (such as an app, website or digital catalogue), which automatically syncs the order data with accounting, logistics and inventory systems, so orders are no longer taken in person and manually entered manually. By automating the admin, a lot of time can be saved and data entry errors, misunderstandings between customers and suppliers (the 'he said, she said' that comes when there's no paper trail) and missed orders are virtually eliminated.
If you're thinking of adding an order management system to your back office, here are some of the features you should look for before hitting the "purchase" button.
Seamless order management
Order management is all about saving you time by getting your orders all in one place and providing a great experience for the retailers that are buying from you. Therefore, the OMS that you choose should let you accept multiple orders from different customers in one interface. It should have a flexible product catalogue, allowing you to easily upload product images and to customise prices so each of your customers can see their own range and deals.
Inventory management
With order management sorted, your OMS should also help you simplify logistics. It must have the ability to sync with your inventory so you can avoid receiving orders for items that are out of stock. Not only does this help you monitor your stock, it also helps you fulfill each order accurately.
Reporting
With logistics simplified, a good order management platform should also have good reporting capabilities. This feature is often overlooked but is very important since it helps you analyse your processes and understand customers' activities better. Functions like automatic printing of delivery reports, customer lists, pick slips, and generating custom reports are all essential for you to finally cut down your admin work and focus on growing your business.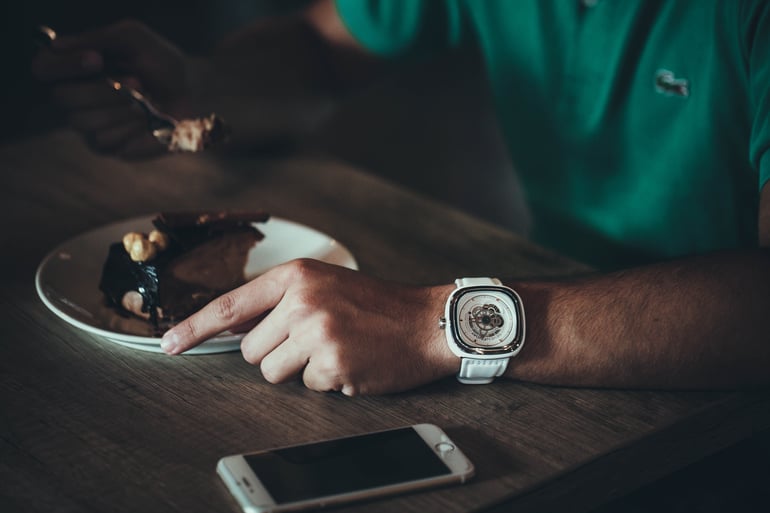 User-friendly interface
Your order management system should also be able to provide your retailers with an intuitive interface so they can place fast, easy and error-free orders. The interface should let them see the status of their orders, invoices/payment history and the deliveries with ease. With this, they no longer need to call you to ask for updates or to resend that invoice.
Notifications and reminders
Manually notifying retailers about the status of their orders is not only a hassle, it is very time-consuming, too. But whether you like it or not, you need to do it to end any worries on your customers' side. Your OMS should have a feature that lets you notify and give detailed info to your retailers about their orders being received and processed. It should also enable you to send emails or text messages to remind them when their orders are due to make sure they don't miss cut off.
Standing Orders
Not all order management systems have the capability to let retailers set automated recurring orders, but it is an absolute game changer! Standing orders are great as they prevent you from chasing late orders and keep your customers from missing their cut-off. Such a simple feature is often missing from order management systems, which is why those designed specifically for your industry are really important.
Instant payments
Be sure to look for an order management system that enables you to accept payments. But beyond that, make sure that it also lets you offer flexible payment methods to your customers, as each customer will likely have different methods they prefer. A great advantage is a system that gives you the option to charge your customers instantly by credit card or according to the terms you have agreed so you no longer have to track down late payments or manually send invoices.
Even if your customers pay 3, 5, 7 or 30 days after placing an order, the power of taking credit card payments is that you can schedule when the card is charged for the date it is due, giving you much needed assurances that you're going to get paid, and improving your cashflow.
Customer database
When choosing an order management system, choose a platform that helps you create a customer database of actual decision makers. This is a great bonus feature as it means in the future, you will be able to instantly access the contact details of the people in an organisation who are actually placing orders (not just the 'info@' email from their website) and target them with promotional messages. Being able to export a list of decision makers and email them your new product line is a pretty powerful feature!
Adding an order management system to your back office is a crucial step in streamlining your business processes. Though the features we've listed here will help you find the right system to suit your needs, it is still vital to do some in-depth research into the tool that you're looking at, and most importantly do a product trial or demo.
Keep in mind that each OMS has different sets of features, which means you need to have a clear picture of what you really want. The most important thing to remember is to choose a platform that has features aimed at delighting your customers, eliminating your admin work, and making order taking painless and hassle-free for you.

If you are a food and beverage supplier looking for an order mangement system with all these features and more, take a few minutes to try out Ordermentum, and book in a demo with one of our team. Ordermentum is custom designed for the food an beverage industry, meaning all of its features are made to make your life easier, fit with the processes unique to you, and delight your customers.
To learn more about Ordermentum, make a time to speak to one of our sales team here!