Ordermentum + Xero
Ordermentum makes ordering even easier by integrating with Xero. When your customer places an order, Xero updates automatically. Connect Xero + Ordermentum today to save hours of time and eliminate manual data entry.
The easiest way to take orders and manage payments.
Leading edge ordering & payment software designed for food & beverage wholesale suppliers and their customers.
Ordermentum + Xero gives you:
Seamless integration with Xero for invoicing, payments and product management

Payments recieved in Ordermentum are automatically marked in Xero

Invoices are generated when orders are placed by customers

Products ordered are automatically matched with items listed in Xero

Order and payment forecasts from Ordermentum are supersized with real time cash balances in Xero

Tailored offers by customer with customised pricing & product visibility carry over to Xero
What is Ordermentum?
Ordermentum helps thousands of businesses get their orders and payments in on time, every time. Ordermentum makes b2b ordering and payment easy and painless, so you can get back to doing what you love.
Promotional features to help sell more products
Customised branding for a seamless experience
Real-time reporting and a growing suite of report tools including pick and delivery reports to manage the complete order to delivery cycle
Easy ordering for your customers with text reminders, standing orders, multiple payment options and flexible terms
What is Xero?
Xero is easy to use online accounting software that's designed specifically for small businesses.
It's all online, so you can work when and where you want to. Just login with your PC, Mac or mobile.

Your bank statements are automatically imported and categorized, letting you see your cashflow in real­time.

Invite your team and work together on financials. You can collaborate over your up­to­date numbers.

Xero has all you need to run your business – including invoicing, paying bills, sales tax returns, reporting and much more.

Find out more or try Xero Accounting Software for free.
Ordermentum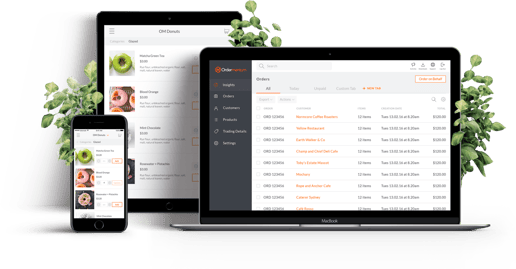 Xero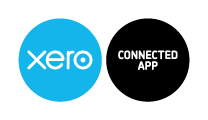 How to connect to Xero
Integrating Ordermentum with Xero is easy.
Log in to Ordermentum

Connect Ordermentum to your Xero account

Sync your Inventory Items with Ordermentum bringing across sales codes & tax codes

Setup preferred invoice status for sync -

draft or submitted

All new orders will automatically sync into Xero

Any edits to orders in Ordermentum will be reflected in Xero