5 Tips for Starting a Food and Beverage Business
We've collected some tips from the experts that won't only help you out in your venture, but will also give you the inspiration you need.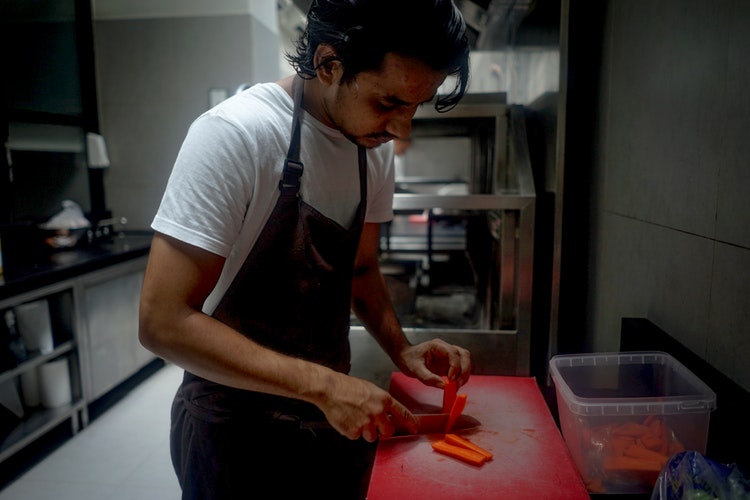 Opening a food business can be a monumental decision. There is a lot to plan for and it takes a heap of hard work to get it off the ground. But it can also be really rewarding both financially and professionally.
So if you know you've got what it takes - the passion and the drive - to build a successful food and beverage business then here are some tips to help get you started:

1. DO YOUR RESEARCH
When starting a food business, whether it's a cafe, a restaurant, or a wholesale supplier, it's important that you talk to people who have done it before and find out what works in the industry and what doesn't. This prep stage also includes becoming an expert in your specialty and if you're creating a product, perfecting your recipe.
Before starting her successful food business, culinary veteran Simmone Logue spent most of her time working in restaurants learning exceptional cooking skills alongside what works and what doesn't when running a food business. This approach is critical according to Logue, "this gave me a snapshot of what lay ahead. I would say it's essential to anyone wanting to open a café or eatery."
Logue also did her research, identified a gap in the market and learned her specialty by going back to her roots. "I had noticed a lack of real home-style desserts in the retail outlets and cafes," she says. "The first thing I did was meet with my grannies and get their favourite cake recipes. I created a list of cakes and puddings. I baked my first cake, walked in to the nearest café and sold it."
2. STAY ORGANISED
To thrive in the food business, you'll need to wear many hats. Whether it's admin or marketing, it's critical to be across every process and procedure to ensure everything is working exactly as it should. Remember, there's more to running a food business than just creating and delivering delicious products. You will also have to have a handle on your inventory, invoicing, and order management. Therefore it's important that you keep your focus and stay organised so that the day-to-day running doesn't become overwhelming.
As Simmone Logue says, "this is a cents and minutes game because margins are so small. For every minute that your casual staff are not required, or food is wasted or lack of sales – you must have your eyes on it all."
3. BUILD A GOOD PRODUCT CATALOGUE
This is one of the most important steps when creating a food business. Essentially your product catalogue is the face of your business and often the first thing a potential customer will see, so you need to create something that can "wow" and entice them.
You don't have to outlay a lot of money to create something that looks good and is on brand. There are lots of web-based graphic design platforms that you can try - think Canva and Pic Monkey. What's more ordering and payments platform Ordermentum also has a sleek, easy to use catalogue function that allows you to easily upload your product images, customise your offers and also let your customers know when you've got new products.
4. MAKE SURE ALL YOUR BUSINESS TOUCH POINTS ALIGN
Whilst creating or suppling a product range that delights customers is important to keep them coming back for more - it is also important that every time a customer comes in contact with your brand or your business they have a positive experience. This covers everything from your packaging and marketing efforts, to your customer service and your ordering and delivery processes.
Making sure that everything is operating as it should is critical. As your business grows take the time to review your processes so that you can refine them. Ask your customers for feedback, you'll be surprised at what they will tell you and how much it can help your business! Remember word of mouth advertising is worth it's weight in gold. Happy customers mean repeat business and a growing customer base!
5. KEEP AN EYE ON THE NUMBERS
When you run a food business, you don't just cook or share your passion; you have to crunch the numbers, too. It's really important to have a clear picture of just how much money you have coming in and out of your business. You can even go as granular as calculating how much each customer will impact your bottom line. If this sounds complicated and time consuming then we suggest investing in a good accountant or at the very least implement an accounting tool that can do the time-consuming paperwork and leave you with more time to do the all important financial strategising.
Setting up a food business is a lot of work and keeping it going also means a lot of blood, sweat and tears. But with sound knowledge and critical skills, you will be able to create a thriving, successful business.
---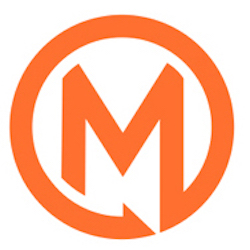 Written by
Ordermentum Insights
Our insights team is made up of passionate writers, researchers, chefs, baristas, web developers, tech gurus, our Founders, and even an accountant. We keep a pulse on the Food & Beverage industry to bring you insights and research to help our industry trade smarter.
---