In October last year we chatted to Tony Smith, Executive Officer of the Baking Association of Australia who shared his concerns that the Australian baking industry was about to face a major challenge due to the increase in the price of flour. His expectation was that flour would increase to $220 a tonne due in part to the rise in wheat export. Currently, Australia is the fourth largest exporter of wheat, with WA being the biggest exporting state.
"The biggest issue is that everyone was relying on wheat to be brought across from WA because they had a bumper season. But apparently, a lot of it will be exported. It's cheaper to bring wheat from Canada rather than ship it across from WA."
Tony Smith, Executive Officer, Baking Association of Australia
And now as most of Australia swelters through a record-breaking heatwave this week we are also seeing how the ongoing drought is affecting flour prices.
According to The Department of Agriculture and Water Resources, Australia's overall winter crop production is estimated to fall by 12 per cent from the previous year. This also means that more and more people are competing for grain that normally wouldn't use it, thus bumping up the price of the commodity.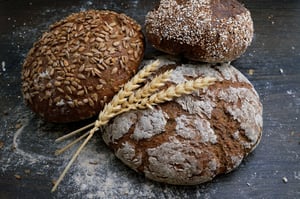 So within the current climate what can bakeries do to safeguard themselves? According to Tony Smith, the best course of action is "to do the numbers". Bakery owners will have to know the costs of the goods upfront rather than just adding it all up later and hoping for the best.
Cash flow will also play a critical role and Tony says that if bakeries can invoice as quickly as the orders come in, it will benefit them in the long run.
If you're a bakery who is currently feeling the pinch and you're looking for ways to improve your cashflow and operations, connect with our team today, they will be more than happy to help!