Holiday season is officially upon us which is great news for those of us who are slowing down and preparing for our much-anticipated summer holidays. However we know too well that many food and beverage businesses are flat-out managing the frenzy that is the Christmas period.
So, if you're worried about how you'll juggle running your business, celebrating with family and squeezing in a little time off the best thing you can do, is leverage some smart technology that will help you operate a profitable and efficient business without actually being in the office!
And this is where we come in. We've built Ordermentum specifically for the food and beverage industry. You can automate all the complicated and time consuming tasks that need manual work (order taking, invoice creation, etc.), and your customers can place orders anytime, anywhere.
Seamless order management is just one way that Ordermentum can help take the stress out of the busiest time of the year. Here are a few other reasons why you should consider Ordermentum as your back-office partner for the holidays:
1. It helps you promote your holiday deals and offers
Got new holiday coffee blends or Christmas treats you want to promote? That's also a piece of cake with Ordermentum. The app enables you to create an always up-to-date digital catalogue where you can showcase all your current products and highlight your holiday deals and promos. You can feature your promoted or limited edition products in the app's ordering interface so you can effectively cross-sell to your customers.
You even customise the product mix and pricing for each retailer you sell to, so they can view their own range and deals.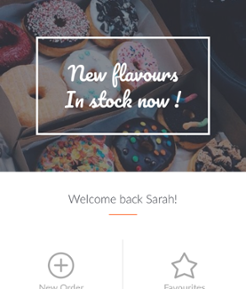 2. It will help cut down your workload
Planning on operating with skeleton staff this holiday season? No problem. With Ordermentum, admin jobs such as managing orders, sending confirmations and invoices, generating pick slips, and printing delivery reports will all be automated, cutting down on your staff's heavy workload.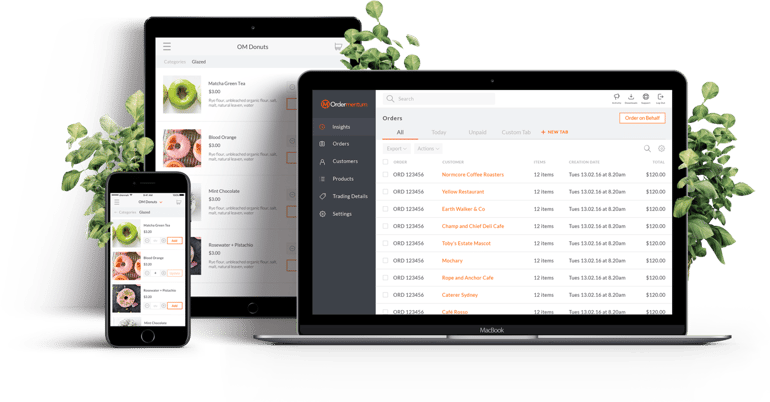 The app has a clean and easy-to-use dashboard where your staff can manage and edit orders hassle-free. All orders will also appear in the dashboard in real time, with no manual entry needed, reducing the chance of errors.
Ordermentum can also integrate with your favourite tools to make sure all your data is always up to date. It can automatically sync with your accounting system for correct invoicing and integrate with your inventory platform for accurate stock levels and correct picking and packing.
3. It lets you charge your customers automatically
Chasing payments during the Christmas period can be a real challenge and what's more it can leave you with a mountain of stressful work to do in January. Ordermentum aims to make ordering and payment easy and painless for retailers - your customers will be able to pay you directly through the app.
You can either charge your customers instantly according to the payment terms you have, or add Direct Debit or Credit Card as a payment method, which means you don't have to rely on invoicing and manually chasing them up later on. Even when using Direct Debit or Credit Card, you can still set the payment terms you want and tailor it accordingly - for example customers that pay an invoice 7 days after delivery can instead have their credit card charged automatically, 7 days after delivery.
4. It allows your customers to pre-schedule orders
Before everyone disappears on holiday, your retailers can schedule their orders in advance. Ordermentum allows your customers to place their orders for any date in the future. It also lets them set 'Standing Orders' or recurring orders so they don't have to keep placing the same order over and again every day (or every week).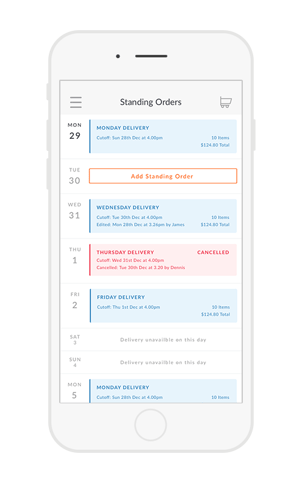 The holiday period doesn't need to be a headache when it comes to managing orders and you can absolutely continue to make sales even when you're not in the office. By using Ordermentum you can eliminate the cumbersome admin and lighten your workload all whilst embracing the Christmas spirit and enjoying a little time off!
If you'd like to see how the app works and how it can get you ready for the Festive frenzy, request a free demo here.
In the meantime, if you want to read more business advice from us, just head on over to our blog.