Today's Best Inventory Management Software
Check out the four leading inventory management systems that can help improve your business' productivity and make your inventory management more efficient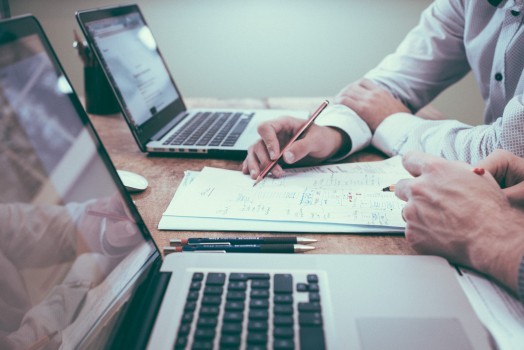 Imagine this: a customer browses through your digital catalog, sees the product she has been looking for for days, adds it immediately to her cart, only to find that the product is out of stock. Very frustrating, we know. This is what happens when you fail to manage your store's inventory properly. Not only will you lose a sale, you could also be damaging the reputation of your business.
And what does she do next? More than likely she will switch to one of your competitors that has the item in stock. When you're dealing with wholesale orders, it's likely to be a pretty high value order, too.
To avoid this, your business could adopt a reliable inventory management system. When you have an inventory management system in place, you get an accurate picture of your stock levels at all times. This prevents you from being surprised by product shortages or worse, dealing with stagnant stock you can't get rid of. A good inventory management system will ensure you always have enough supplies on hand to fulfill the orders of your customers without over ordering.
Inventory management systems are also good for:
Eliminating manual entering of data in excel spreadsheets
Giving you maximum inventory visibility at all times
Helping you discover what your best-selling items are
Making the process of ordering and invoicing seamless
Inventory management systems can be integrated with your other crucial business systems as well. Combining them with Point of Sale, accounting, e-commerce, or order management systems will help you streamline and automate your business processes so you can avoid countless hours of admin work. At Ordermentum, we've seen the enormous benefit of streamlining both inventory and order management, which is why we built integrations with Unleashed and Ostendo - two of the best cloud-based inventory management systems - to improve our clients' productivity and to help them make their inventory management as simple and efficient as their order management.
So, what is the best inventory management software on the market today? We have put together five of the leading options that we think are perfect for suppliers, wholesalers, and online store owners.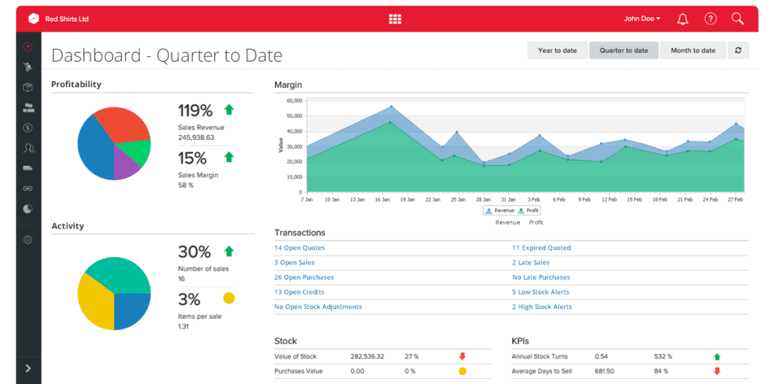 An industry award-winning inventory management solution, Unleashed is used by thousands of distributors and manufacturers across the globe. Unleashed provides an incredibly ACCURATE inventory count. The Stock Enquiry feature maximises your stock visibility and control by giving you real-time access to supply levels, costs, and tracking information. So many of our customers are using (and loving) Unleashed, that we built a specific integration between Unleashed and Ordermentum, so your orders can sync with your inventory seamlessly.
Additionally, it lets you monitor items across multiple warehouse locations. This means you can see exactly what products you have on hand and in which warehouse they are located. To make the tracking even easier, Unleashed allows you to assign batch numbers and serial numbers to your final products. This is so you can easily trace and monitor the items through all stages of production.
Other key features:
It integrates with Ordermentum
It lets you manage and organise your entire product catalogue by attributes, including product bar code, dimensions, weight, and images
It provides accurate and flexible reporting so you can understand your product margins better and see how you can grow your business further
One thing that sets this software apart from the rest? The fact that it's "fully featured" and can be smoothly plugged into your existing cloud-based platform. Ostendo is a single add-on solution that gives you a complete picture of exactly what's happening in your business. Along with Unleashed, the Ordermentum app also integrates with this easy-to-use tool. It takes our platform to the next level with a functionality that provides you with a full control over your inventory and inventory movements.
Ostendo boasts a flexible inventory management feature. With it, all your activities can be pulled together into a single "show and tell" screen. You can segregate your stock by lot or by batch number, track them by expiry date and serial numbers, and transfer them across multiple warehouse locations. Moreover, the software provides an inventory forecasting and a projected inventory availability enquiry screen so you can make great business decisions.
Other key features:
It integrates with Ordermentum

Aside from managing inventory, it also lets you manage orders and sales quotations

It has mobile tablet options for in-the-field business management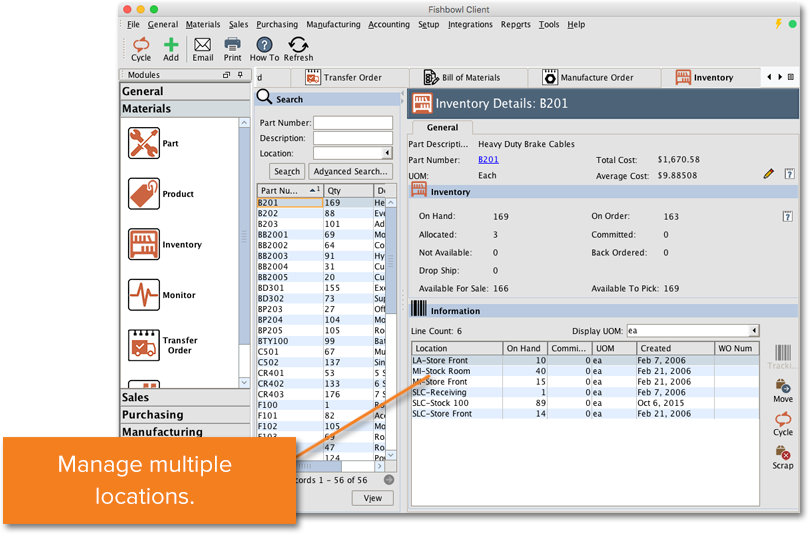 If you have more than one online store or are managing multiple warehouses, Fishbowl is the right system for you. Integrating directly with QuickBooks, it lets you monitor all the activities done inside each warehouse. On top of that, it also updates your inventory and accounting records instantly so you know how much supplies you have left. This means you can avoid being out of stock or worse, over stocked.
There are three things we love about Fishbowl. First, its advanced inventory management features that help you manage multiple warehouse locations. Second, the fact that you can create automatic re-ordering, preventing you from supply outages. Third, its ability to eliminate double data entry, ensuring all data in the system is accurate. Alongside these great features, Fishbowl also lets you track serial numbers. This makes it one of the most organised inventory management tools to date.
Other key features:
It enables you to monitor stock levels by warehouse location
It lets you quickly transfer stock from one warehouse to another, preventing product outages
It integrates smoothly with Xero, Salesforce, UPS Ready, and other online shopping carts and e-commerce solutions
You can generate bar codes and print them with ease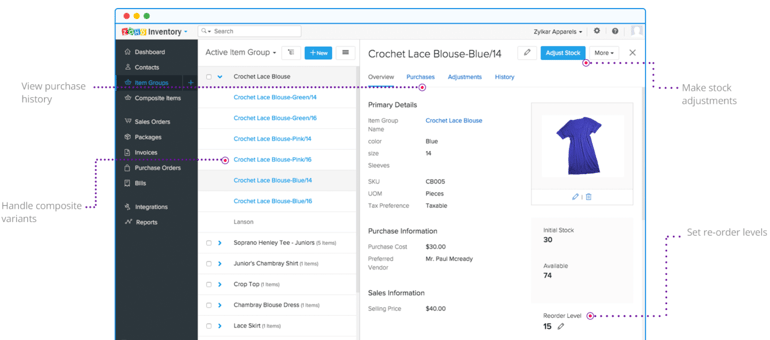 Zoho Inventory is a good fit for expanding businesses. Similar to Fishbowl, this software also lets you manage multiple warehouse locations from a single control point. What's even better is you can quickly add more selling channels to your system, and update and edit their information anytime you want. One of its best features? The centralized inventory. Whenever a purchase has been made, the stock levels in all your warehouses will be updated automatically. This gives you real-time visibility of your supplyquantities.
Another great thing about Zoho Inventory is it's very organised. All the products listed have their vital details, such as availability, price, cost, and SKUs. You can also assign barcodes to your items so you can easily track them and scan them into orders and invoices.
Other key features:
It lets you easily transfer supplies between your selling channels
It notifies you whenever stocks are running low
It allows you to group products together and sell them as a single unit
It can give you real-time and insightful reports on each warehouse, helping you make better business decisions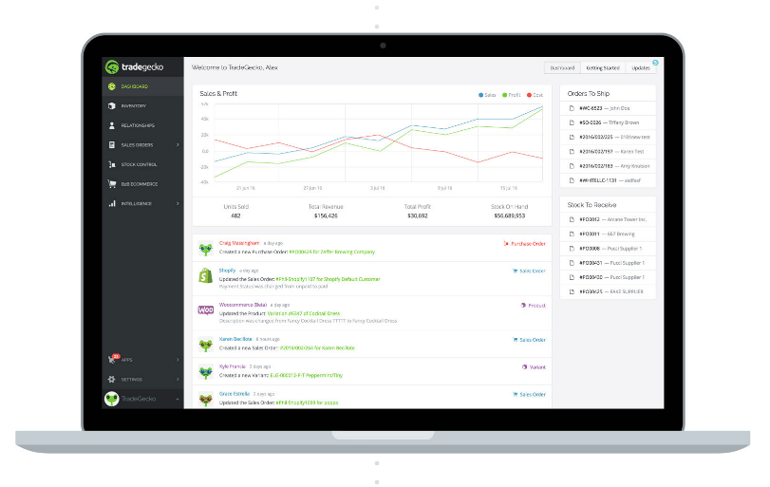 At first glance, one of the things you will notice about TradeGecko is its clean and organised user interface. In fact, it is one of the inventory management systems that is easiest to learn and use.
But TradeGecko is more than just a "pretty face". Alongside the fact that it lets you take care of your stock, and customers in a single place, it also allows you to manage different warehouses and inventory locations from one platform. Thanks to its Warehouse Inventory Management feature. This feature enables you to transfer stock between multiple warehouse locations and fulfill customer orders through specific warehouses.
TradeGecko also improves your supplies quantity visibility and tracking. Every time a purchase is made, your stock levels will be updated automatically. This cloud-based inventory management software smoothly integrates with leading online systems, including Shopify, Woocommerce, and Amazon.
Other key features:
It gives you access to inventory reports that show accurate insights into stock movement
It automatically records customer data, such as orders and purchase history, allowing you to understand your clients' buying behaviors better
It lets you manage your business on the fly with its mobile app - available on iPad, iPhone, and Apple Watch
These five inventory management systems each have their own set of features and capabilities. When choosing which of them to use, always think about what your business needs and what can give you a seamless process. In fact, the best idea is to map out your ideal process first, then see which tool matches it the closest.
For instance, if you want accurate stock count and a full control over your inventory and inventory movements, pick Unleashed or Ostendo. If you have multiple warehouse locations and need something that could help you monitor all the activities done inside each warehouse, try Fishbowl. Zoho Inventory is a perfect choice if you're a growing business because it lets you add more selling channels to your system in no time and manage all of them from a single place. TradeGecko, meanwhile, is a good fit for those suppliers and distributors who want an easy-to-use software with a clean and organised user interface.
---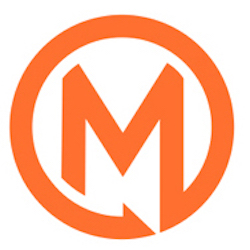 Written by
Ordermentum Insights
Our insights team is made up of passionate writers, researchers, chefs, baristas, web developers, tech gurus, our Founders, and even an accountant. We keep a pulse on the Food & Beverage industry to bring you insights and research to help our industry trade smarter.
---