We are continuing our Production Efficiency blog series with some more strategies on how you can save precious time and improve your business efficiency. In today's post, we take a look at one factor that can stop you from making the most out of your workday: inventory management.
Managing your inventory is very important but it can also be a tedious task, especially if you're doing it manually. Think about the amount of time you're wasting keeping tabs on a number of spreadsheets and manually inputting inventory records. Working this way can drain both your time and your energy. Worse though, it can stop you from taking your business to the next level - financially and operationally.
So, if you're one of the 43% of small businesses that still track their inventory by hand or do not track it at all, we'd recommend ditching this practice and consider investing in a good digital inventory system.
Here are four ways digital inventory systems can increase your efficiency and productivity.
1. NO MORE SEPARATE DATA SHEETS
All your data for every ingredient, product and packaging item can be stored in your inventory system and it can all be accessed anytime you want. Streamlining your inventory management through a dedicated online system means you won't have to wade through several different spreadsheets to get an overview of your current inventory. Not only that, the inventory systems that we recommend have mobile app versions, so you can monitor your stock and manage your inventory even whilst on the fly.
2. SAY GOODBYE TO TEDIOUS, MANUAL WORK
Inventory systems are automated software that can not only streamline your entire inventory management process but can also eliminate the need for manual data entering. Your data will appear in your system in real-time without you or your staff wasting long hours keying them in. This gives your staff more time to focus on the other business critical tasks.
3. FEWER ERRORS AND MISTAKES
Manual data entry is prone to errors. Regardless of whether your employees have the highest attention to detail, they are still likely to make one or two mistakes when keying in data. These mistakes can lead to lost revenue and lost customers! Fortunately, with a good inventory system, all your data will be correct and accurate enabling your staff to fulfil customer orders without delays or mistakes.
4. GET MORE WORK DONE
Inventory systems are made to simplify your life as a food and beverage business owner. Apart from streamlining your inventory process and taking the manual work off your plate, this tool can also help you and your team monitor your stock levels. It instantly reflects any changes in your inventory and can notify you when a specific product is running low so you can avoid stock-outs. Some inventory systems today can even let you see your stock levels across multiple warehouse locations, helping you manage your inventory even better.
Overall, inventory management using a dedicated inventory system will make your business more efficient and productive. It completely eliminates manual processes and streamlines your whole inventory workflow so your staff can focus on doing the tasks they were actually hired to do.
Not sure which inventory system is perfect for your business? Here are two leading options you could consider:
This world's easiest online inventory solution is best known for its real-time inventory control and accurate reporting. It gives you wider visibility over your stock levels and helps you come up with brilliant business decisions through its powerful insights and reports.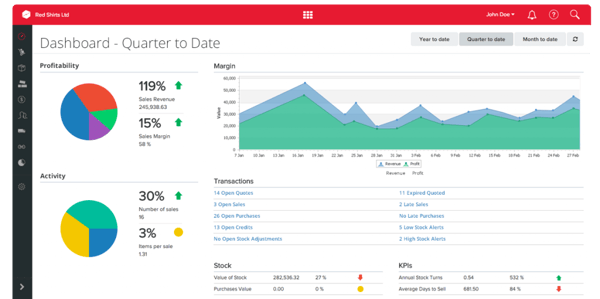 More than that, Unleashed lets you monitor your goods throughout the entire production process without the hassle. Thanks to its Batch Number Tracking and Serial Number Tracking features. It also enables you to access all the information you need from only one interface. The tool allows you to manage your inventory across different warehouses, in any location.
Ostendo is the answer if you're on the lookout for a tool that can smoothly plug into your current accounting system so you can have a clearer view of what's happening in your business. It maximises the capability of your cloud-based platform by adding to it a host of great features, such as advanced inventory, preventive maintenance, job costing, and dynamic reporting.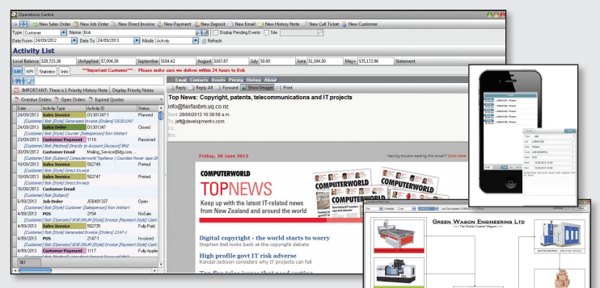 A lot of business solutions nowadays recommend Ostendo. In fact, our Ordermentum app integrates with this tool to give our customers full control over their inventory activities. What we like about Ostendo is it provides you with great inventory forecasting, helping you deliver smarter decisions for your business. For more inventory systems check out this post!
A dedicated inventory management system can be a game-changer for a busy food and beverage business like yours. It can free you up to focus on things like expansion, product development, streamlining your other time-consuming admin processes or even just give you some much needed down-time.
In the meantime, if you'd like to discover the other ways on how you can improve your production efficiency, visit our blog.