12 'Must Exhibit and Attend' Trade Shows for Food and Beverage Businesses
Looking for the right trade show to promote your food and beverage products? Here are the top food and beverage trade shows you should check out.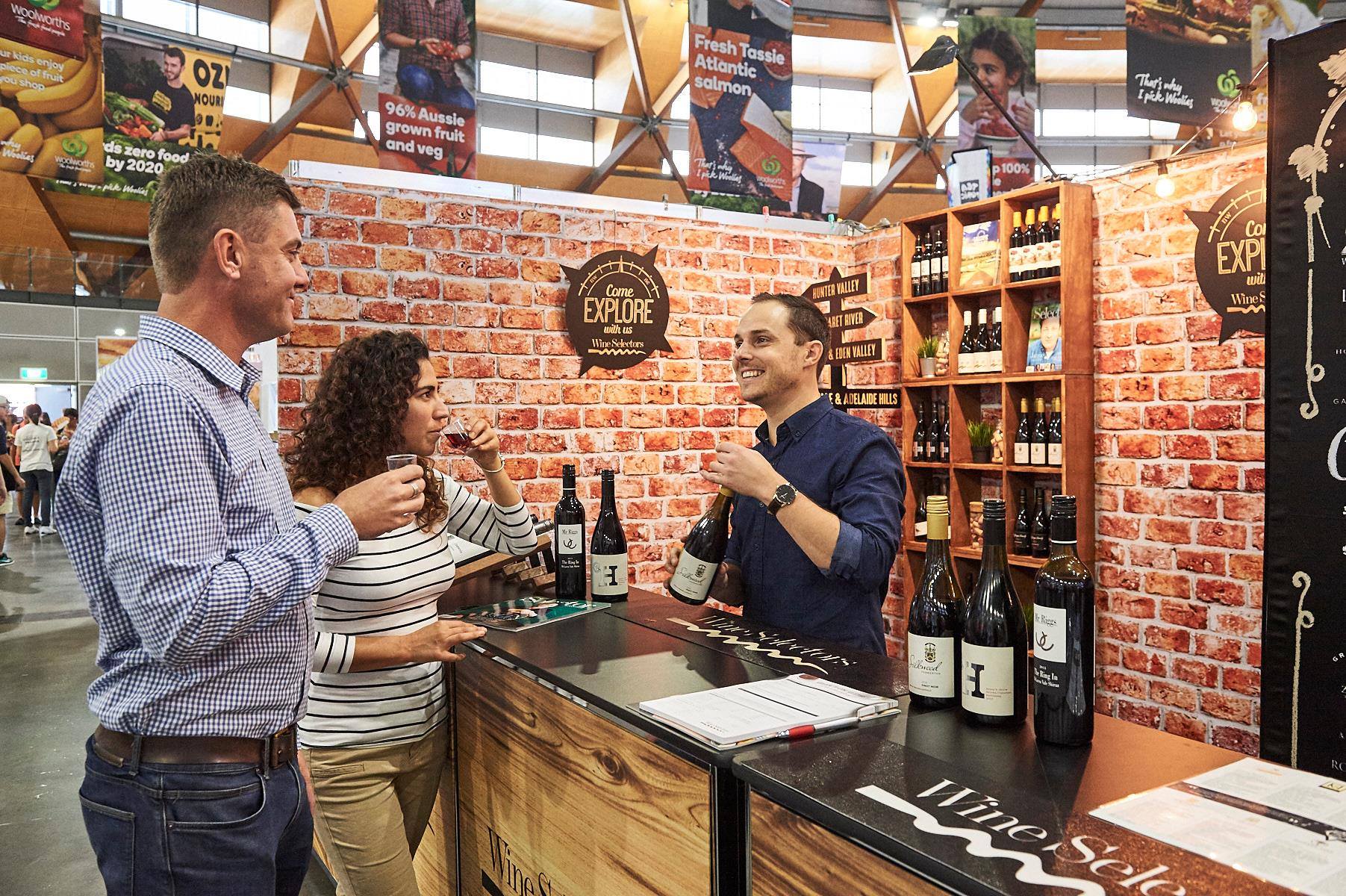 Showcase your products, connect with people, and capture leads. These are just some of the advantages of participating in trade shows and expos. Events like these are the perfect platforms to effectively market your food and beverage business and increase sales as you're meeting people who are actively looking for products just like yours. Remember, face-to-face marketing is still the most effective way to build a stronger customer base.
If you're thinking of exhibiting at a trade show or just wanting to attend a good event to get new ideas and inspiration, now is the best time to book a stall, given there's a lot of exciting expos lined up within our industry. Fine Food Australia just wrapped up, but there are plenty more upcoming food and beverage trade shows you shouldn't miss. Here are our top shows to consider this year.
27th – 29th October 2017
Brisbane Convention & Exhibition Centre
The Good Food & Wine Show is back in Brisbane after wrapping up a successful run in Perth. The event in October is a "must-attend" for anyone who's into food and wine. It's expected to bring together more than 100,000 visitors, so if you want to engage with a huge audience like this and align yourself with the best local brands, register quick and become an exhibitor. You can contact the event organisers to secure your spot - stalls are selling fast as the event approaches.
For more event details, go to http://goodfoodshow.com.au/brisbane/.
28th - 29th October 2017
Market Square Park, Subiaco, Perth
Whether you're exhibiting at this event or not, you shouldn't miss attending this year's UnWined. The 2-day event is said to be the premium wine and food festival in Western Australia and is undeniably the perfect spot if you want to explore new tastes for your beverage business. WA's craft beer, spirits, and fine wine will be showcased here, along with some local produce and gourmet food.
For more event details, go to http://www.wineandfood.com.au/unwinedsubiaco.
12th November 2017
Melbourne Showgrounds
Food wholesalers wanting to showcase their vegan products and reach a large audience who are actively looking for new vegan products should definitely be part of this year's World Vegan Day event in Melbourne. Becoming an exhibitor will not only let you build relationships with the entire vegan community in the state, it will also boost your product sales and build your brand awareness. The World Vegan Day event will only run for one day but will be packed with exciting events, like cooking demonstrations and interactive talks about the vegan diet.
To become an exhibitor, register at http://wvd.org.au/stalls/.
30th November to 3rd December 2017
Yarra Park
Taste of Melbourne is known to be among the country's biggest trade shows dedicated to the food and beverage sector. The 4-day event will draw thousands of visitors from different places, which means it's the ideal place for you to meet face-to-face your fellow industry professionals and network with a lot of passionate "foodies" that you can turn into prospects in the near future. Set to be held in the city's iconic entertainment precinct, Taste of Melbourne will host new events for its 2017 edition: the Lurpak Bakery and the Electrolux Taste Theatre.
For more event details, go to https://melbourne.tastefestivals.com/.
19th - 21st January 2018
Gold Coast Convention & Exhibition Centre
If you're selling in the Gold Coast area and looking for a great venue to launch a new product line, the Food & Wine Expo is the answer. The event - held annually in different places across Australia - brings together industry professionals and foodies for three days of wine, cocktails, and gourmet food. This gives you the opportunity to gain lifelong customers and increase your sales. If the Gold Coast show isn't for you, you can still register for the Canberra, Perth, and Brisbane events.
To become an exhibitor, visit http://foodandwineexpo.com.au/exhibit/.
29th - 30th April 2018
ICC Sydney Exhibition Centre
Fantastic Food+Drink is the trade show to go to if you produce specialty food, craft beverages, and packaging equipment. What sets this 2-day show apart from the rest is that it's the only food event that's fully dedicated to buying and selling. Over 5,000 buyers are expected to arrive - from independent retailers and wholesalers to restaurateurs and cafe owners. Here, you can grow your distribution and even create industry connections. The Fantastic Food+Drink show will be held alongside the Naturally Good Expo at the ICC Sydney Exhibition Centre.
To become an exhibitor, visit http://fantasticshow.com.au/exhibit/.
27th - 29th May 2018
ICC Sydney, Darling Harbour
After a fantastic run in Melbourne, the team behind Foodservice Australia is now planning for an even bigger and better show in Sydney. This means there's no better time to contact them and reserve a stand than today. This 3-day event is one of few trade shows solely targeted at the country's food and beverage industry, rather than the general public. Being a part of it will not only help your business generate sales leads and test market perceptions, it will also let you network with new customers and generate buzz around your products.
To become an exhibitor, go to http://www.foodserviceaustralia.com.au/Content/Exhibiting/10/.
8. MELBOURNE INTERNATIONAL COFFEE EXPO 2018
22nd-24th March 2018
Melbourne Showgrounds
Affectionally referred to as MICE, the Melbourne International Coffee Expo is the biggest specialty coffee event in the Asia Pacific region, and a must-do if you're in the coffee business. Now in its seventh year, MICE saw over 9,646 café owners, roasters, baristas, equipment manufacturers, service providers at the Melbourne Showgrounds earlier this year, making it the perfect place to meet potential new customers or launch a new product.
To exhibit head to this page http://internationalcoffeeexpo.com/exhibitors/
International Shows
If you're looking to go global, there are thousands of international food shows you could attend. Here are some of the biggest global shows to consider.
7th - 11th October 2017
Koelnmesse, Cologne, Germany
The leading trade fair for the food and drink industry is of course in Cologne - the home of global trade shows! Anuga is an über-show, with 10 different trade shows combining in one - Anuga Dairy, Anuga Bread and Bakery, and Anuga Hot Beverages, to name a few! The 5-day event will rally over 160,000 visitors and more than 7,000 exhibiting brands from different parts of the globe.
To find out more about the show, visit http://www.anuga.com.
16th - 18th November 2017
Shanghai Exhibition Center
The China International Food Exposition is more than just a trade show. It's a platform where you can establish good relationships with different food and beverage business owners across the globe and market your brand directly to over 30,000 visitors. This #1 industry trade fair in China welcomes exhibitors from all over the world, so reserve your space now before it's too late.
To book a stand, visit http://chinafood.expopromoter.com/.
18th - 22nd February 2018
Dubai World Trade Centre
It's the largest annual food and beverage exhibition in the world, so there's no reason for you to miss Gulfood. 2018 will see the 23rd edition of the show, letting you align yourself with the most-renowned businesses from over 120 countries and unveiling your latest tastes and innovations to nearly 100,000 visitors. The event will run for 5 straight days and will cover 8 food sectors, making it the perfect hub to promote your goods.
To become an exhibitor, go to http://www.gulfood.com/sales-enquiry.
6th - 9th March 2018
Makuhari Messe, Japan
Australian food wholesalers looking to reach a wide range of Asian buyers should be part of Foodex Japan 2018. Scheduled to run for four days, Foodex is Asia's largest expo that's dedicated to food and beverage across Japan and the whole world. It is expected to draw together around 82,000 buyers, giving you a great opportunity to widen your customer base and boost your sales.
To book a booth, go to https://www.jma.or.jp/foodex/en/exhibit/booth.html.
---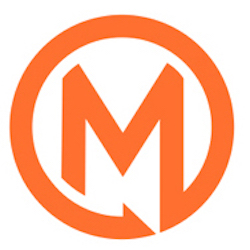 Written by
Ordermentum Insights
Our insights team is made up of passionate writers, researchers, chefs, baristas, web developers, tech gurus, our Founders, and even an accountant. We keep a pulse on the Food & Beverage industry to bring you insights and research to help our industry trade smarter.
---