Global online retail giant Amazon has long been trying to crack the grocery market, and with it's latest big announcement, it may finally be succeeding.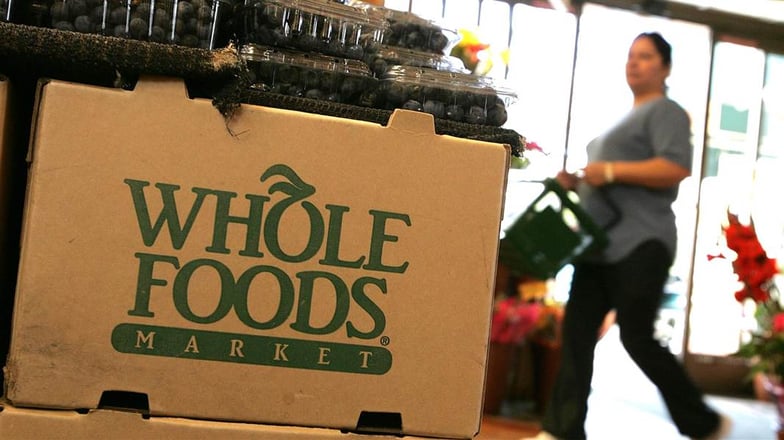 Amazon announced this month that it has bought the American organic grocery chain, Whole Foods, for $13.7 billion. The deal is an "all-cash" buyout, making it the biggest transaction ever for the now Seattle-headquartered Amazon.
Eyes on the whole food prize
The move shows the growing interest of the online retail darling in ruling the grocery industry. As Paul Cuatrecasas, the chief executive of Aquaa Partners, an investment banking firm based in London, said:
"This deal should leave no doubt that Amazon is deadly serious about dominating all aspects of retail. Amazon is effectively saying that if retailers are going to tool themselves up with technology, then they will tool themselves up with a physical presence and high-street brand."
Amazon has been piloting grocery innovations for many years. AmazonFresh was launched ten years ago to let consumers order grocery items ahead of time then quickly pick them up on their way home. This service has always struggled, gaining only 0.8% of all the grocery purchases in the year 2016.
Is it finally time for Amazon to be a grocery giant?
With their takeover of Whole Foods, will we finally see Amazon successfully break into the grocery world? The chance to stake a claim on the 460 plus Whole Foods supermarkets in Canada, United States, and the United Kingdom is a huge head start on that goal.
The billion-dollar deal could also be a turning point for Whole Foods. The supermarket chain has been offering organic and healthy food since its beginning in 1980 and has made moves in different cities to reach more shoppers. Unfortunately, its high-priced grocery items have been a big problem since launch. It's really exciting to see if bargain retailer Amazon will be able to leverage its enormous size and infrastructure help Whole Foods keep its prices competitive.
Is Amazon straying too far from their core business?
Although the Whole Foods - Amazon combo seems like the deal of the century, some analysts are shaking their heads. One of them is Synovus Trust's senior portfolio manager, Daniel Morgan. Morgan noted:
"To combine a company that specializes in high-end produce and specialty meats with a low-priced provider of everything — well, it's a complete contradiction. If Amazon is going to buy something, why not a margin-booster like another cloud business that will actually bring profits?"
A technology analyst at Edward Jones, Josh Olson, also shared his thoughts, saying:
"Food is the one thing Amazon hasn't been able to figure out. They've tried out all these different concepts, and the question was always: Would going all-in mean getting into the bricks-and-mortar business?"
Well, whatever they say, the deal between the two brands is likely to have a big impact on the food and beverage industry.
Impact on the food and beverage industry
Amazon has completely disrupted the retail industry, to become second only to Walmart as the largest retailer in the US. The online giant has also revolutionised web hosting, logistics and online entertainment. With this major step, Amazon might completely redefine the way people buy groceries - online grocery shopping could finally be the NEXT BIG THING!
Which means if you're in the business of food and you're able to respond to this breakthrough well, you could be opening up your marketing in an unprecedented way. After all, the F&B industry is still considered to be one of the most lucrative ventures today, knowing that people spend most of their income on food. Millennial consumers (with age 18-38) also prefer to buy their grocery products online - giving you another reason to explore the possibilities of online distribution, if Amazon becomes an option in this space.
A recent Food Marketing Institute survey, showed that 43% of millennials are now in favour of online grocery shopping. This is a surprising increase from last year's 28 percent.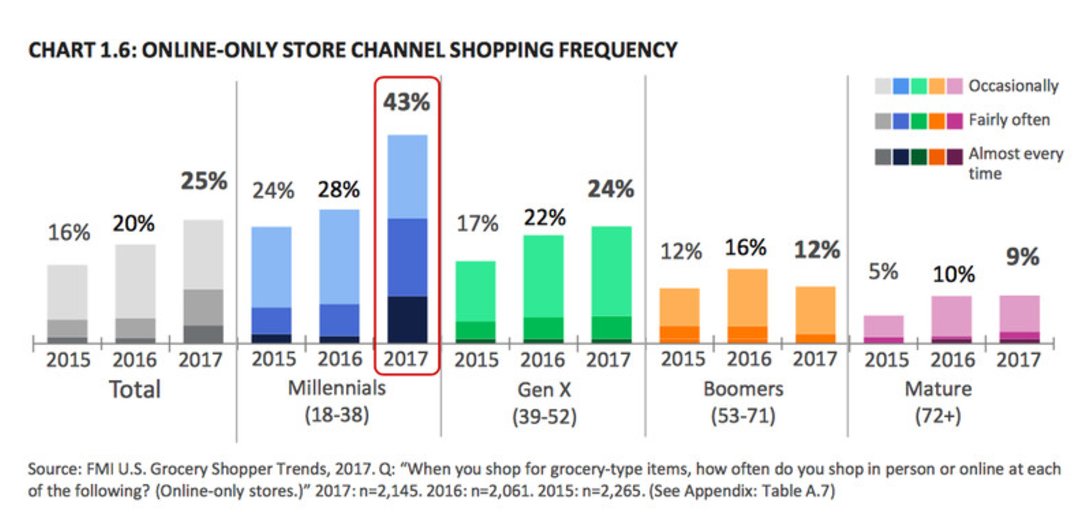 Amazon's recent announcement that it will finally come to our shores, is also beneficial for the food and beverage industry. While sources say the online retail giant is targeting the Australian consumer electronics market, with this recent, major foray into groceries, Amazon may well be looking to strike up relationships with food and beverage suppliers of a much wider variety here in Australia - creating a massive opportunity for suppliers of all sizes. We'll be keeping a close eye on how Amazon affects the market down under.
And the future of Wholefoods? Stores will still continue to operate under the same brand name after the purchase. It will keep its headquarters in Texas, with John Mackey still as chief executive.
Want to read more food and beverage industry news? Check out the industry trends section on our blog.