Fine Food Australia is back for its 33rd edition. This time, in its new home at the International Convention Centre Sydney in Darling Harbour.
For four busy days from 11th to 14th of September, the iconic trade exhibition will bring together the industry's most renowned restaurateurs and food operators to showcase the latest innovations in food, beverage, equipment, and retail technology. Similar to its previous years, the 2017 edition is expected to attract more than 20,000 visitors from different countries across the globe.
There is more to Fine Food Australia than just demonstrations and exhibitions, though. It is the perfect opportunity for entrepreneurs to establish business relationships and discover the next trends in food and beverages. If you're in the industry, here's why you should be sure not to miss this year's event in Sydney:
YOU CAN DISCOVER NEW PRODUCTS AND MENU IDEAS
With thousands of exhibiting brands, you'll easily find new tastes for your menu and new products to add to your inventory. There's a lot to explore, from coffees and confectionery to specialty foods and international goods. And with the addition of the new Commercial Drinks Show to the event, you could even discover the best artisan beers and handcrafted alcoholic beverages in town.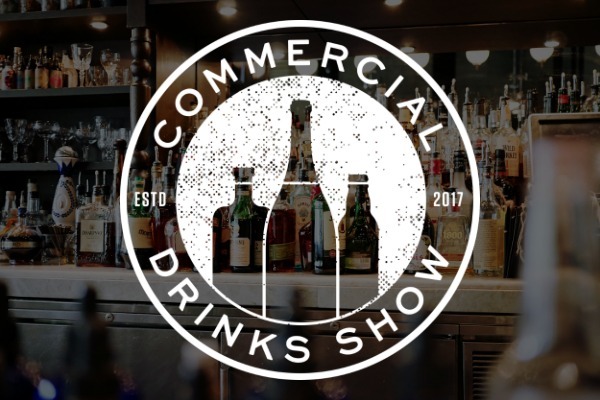 The Commercial Drinks Show will make the 2017 edition the biggest Fine Food Australia ever held. To run alongside the event, the Commercial Drinks is dedicated to bars, clubs, and other venues that serve alcohol. It's the best show to go to if you're looking to expand or improve your beverage offerings.
At the Commercial Drinks Show you'll see:
Boutique wines
Artisan distillers
Craft beer and other handcrafted alcoholic drinks
Fine Food Australia is also the home to natural and organic products. It has added the new 'Organics Zone', which will solely showcase natural and free-from products, to meet the market's current demand for healthier options. A huge range of catering and bakery equipment, packaging items, and retail technologies can also be explored in the 4-day event.
YOU CAN LEARN FROM INDUSTRY EXPERTS
Back-to-back discussions and masterclasses await you at Fine Food Australia. The event gathers the leaders in the industry and the most successful food operators to share their knowledge and give ideal solutions to common business challenges.
Among the must-attend talks is the 'Winterhalter Speakeasy Stage' at the Commercial Drinks Show. Winterhalter will roll out free sessions on how to build a profitable beverage list and how to get your staffing right.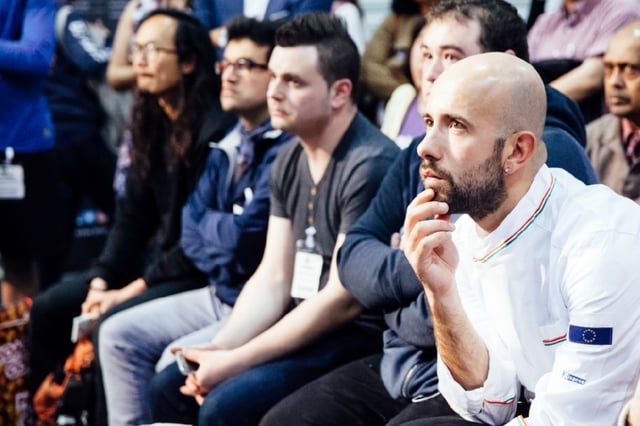 The 'Innovations in Patisserie Stage' and the 'Devondale Café Stage' are also two discussions you wouldn't want to miss, especially if you're in the baking and coffee roasting scene. During these talks, renowned pastry chefs and coffee roasters will be providing new techniques, ideas, and inspiration to help you take your business to the next level.
Another highlight of Fine Food Australia is the FSAA Foodservice Today & Tomorrow Conference. To be held at the Doltone House, the conference draws together a strong group of industry insiders to discuss their insights on the latest trends in the Australian foodservice market. Some of the topics that will be discussed are:
What is True Customer Service Excellence?
Investing in the Development of Excellence
What's Happening in the USA?
YOU CAN CONNECT WITH INDUSTRY PEERS
Fine Food Australia has always been the best place to network with other food operators, suppliers, chefs, and restaurateurs. And this year will be no different. With a new venue located in one of the largest cities in the country and with around 20,000 visitors expected to arrive, you're sure to meet a lot of new faces and even get potential leads. The event also boasts over 900 exhibiting brands, giving you an opportunity to build relationships and negotiate better deals for your business.
Among the many exhibitors you could catch at the event is Ordermentum. We will be at stand S35 in the Drinks Area to demonstrate how our ordering and payments app can power the food and beverage industry. You could pre-book a meeting to talk to us at our stand by contacting us on 1300 336 724 today or by visiting our website at www.ordermentum.com. We can't wait to see you there!
This year's Fine Food Australia is a must-attend event for everyone looking to grow their business and discover new menu and inventory additions. It promises to not only showcase the latest innovations in the industry but to also give visitors four days of networking opportunities and inspiration. For further details about the event, go to https://finefoodaustralia.com.au/.
FINE FOOD AUSTRALIA
Date: 11 – 14 September 2017
Venue: International Convention Centre Sydney, Darling Harbour
Location of Ordermentum Stand: S35, Drinks Area, Level 1 (Exhibition Lower Halls)
Want to read other industry news and trends? Visit our blog.