Choc Chip Heaven: How one Bondi cafe created Australia's favourite cookie dough
A cult item from one of Bondi's most popular cafes can now be found in 800 Woolworths supermarkets across the country. Find out more about the rise and rise of Bennett Street Dairy's wickedly good cookie dough.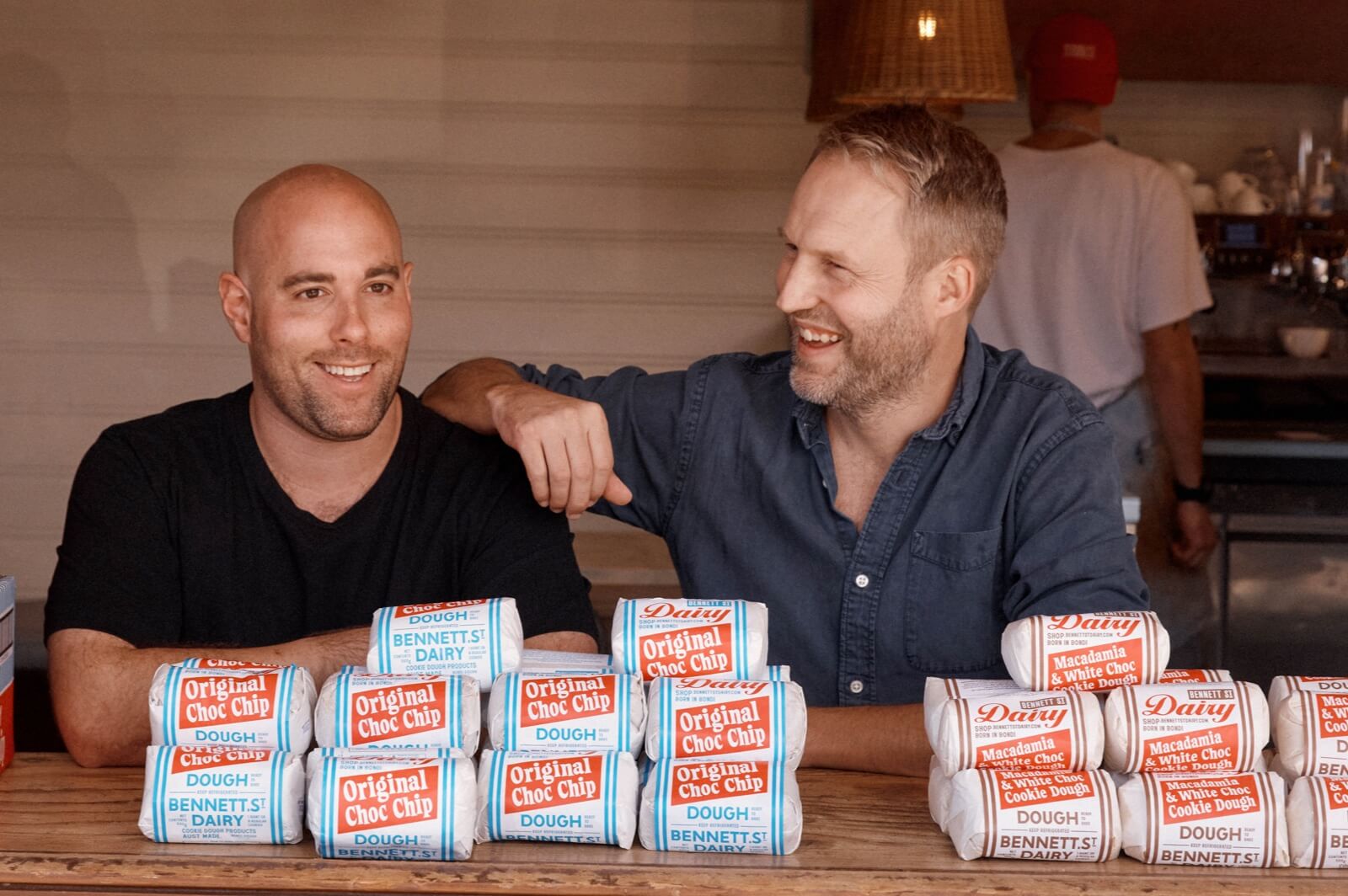 It was the start of Sydney's first Covid lockdown, and James Meek, 38 and Cliff Baskin, 32, co-founders of cafés Bennett St Dairy and sister spot Blair Street Dairy in Sydney's Bondi, faced an empty cafe and a fridge full of cookie dough that was "waiting to be shaped and molded into cookies."
Just a few weeks earlier, both their popular venues buzzed with Bondi locals and their pups, lattes in one hand, phone in the other. There were lines for brunch, as well as eager purchases of their famous chewy-doughy-melty choc-chip cookies.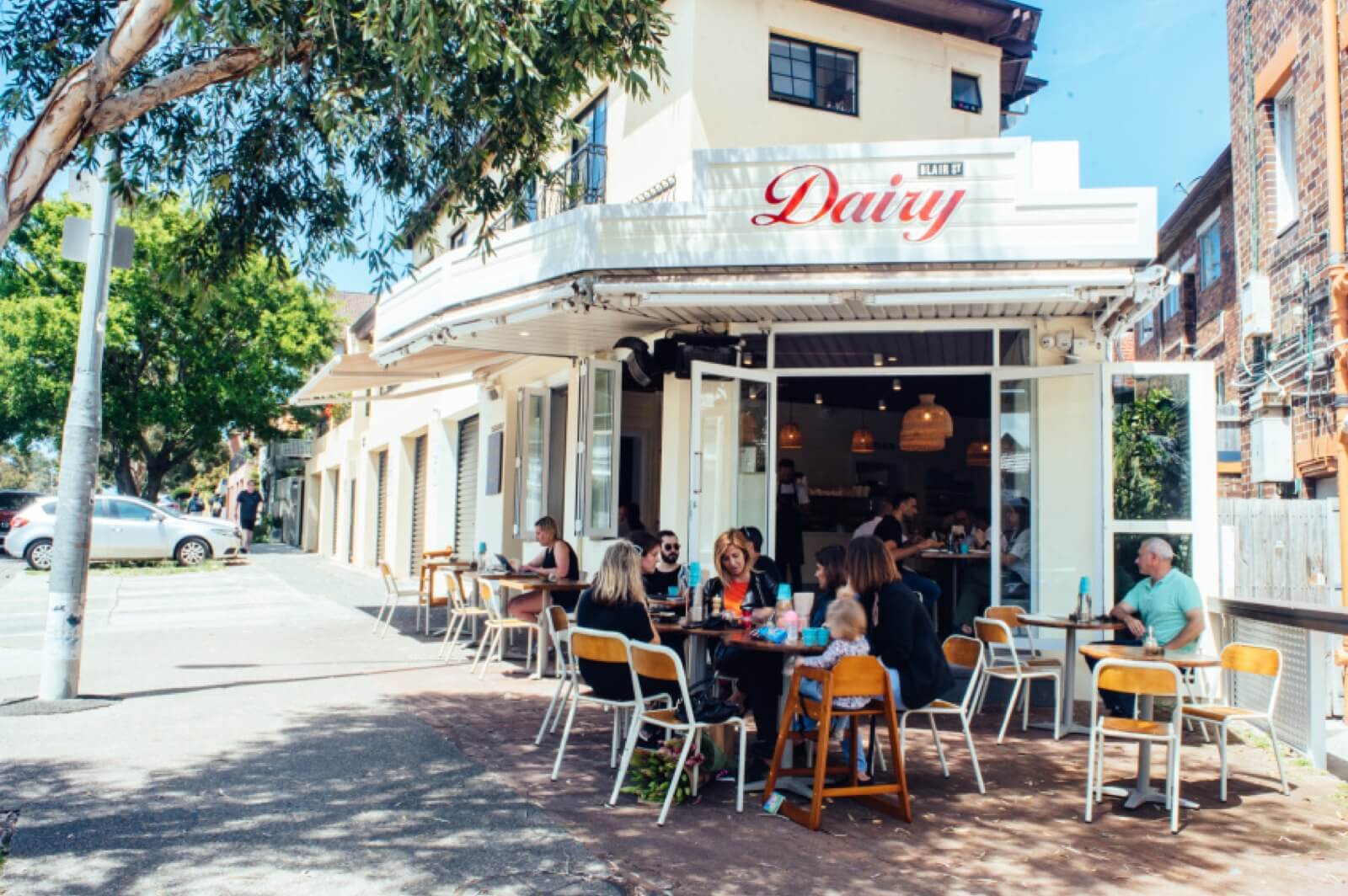 Bondi might be known for its wellness obsession, but the residents would still indulge in over 400 cookies per week. But then, like every other hospitality venue in the city, the doors were shut, and it was time to pivot.

"Amongst other perishables, we had 100 kilograms of cookie dough in our fridge - but I couldn't bear to throw it out," says James. The pair wondered if their local customers would be interested in buying the dough to bake at home.

"We put it up for sale on our socials hoping for a few extra dollars in our pocket."
Two hours later, the leftover cookie dough was sold out.

It became apparent that they were on to something special, and within a few weeks, they were selling a tonne of the cookie dough every week.
The pivot to cookie dough and the main challenges

Like most things in business, the pivot happened because of quick thinking. "The cookie already had a strong following," says James. "So when the pandemic hit, it seemed like a no-brainer to try and off-load the dough with its 12 week shelf-life."
Even though the founders were aware of the feverish love customers had for the pre-prepared cookie, they weren't prepared for the surge in demand for the dough.
"The kitchen wasn't operating because of lockdown. All we were selling was coffee and cookie dough, so we had the ability to make all the dough on premises." Additionally, he was able to bring back his staff and keep them employed.


Delivery isn't as easy as you think
With a kitchen and staff sorted, the next challenge in the early days was delivery.
"At first we didn't even have an online store set up - people would just message us on Instagram."
They attempted delivery themselves, realised it was fraught with complications, and then started to use an app called Circuit.


Renting extra space to outsourcing and automation
Eventually the pair needed to rent a space next door to their Blair Street premises, and now, with their Woolworths deal and other distribution channels on the horizon, they've secured a premises in Mt Kuringai, in Sydney's North, where they've built scalable, automated operations.
"Outsourcing allows us to focus on marketing - specifically organic marketing," says James, referring to the hugely popular Instagram account the business has curated.


Woolworths - a dream come true

While it's a dream to get distributed in a major supermarket, James still feels they're at the bottom of the learning curve.

"Being good at running cafes doesn't necessarily mean you have the acumen needed to scale a product. We took on a business partner who has helped us with the commercials and logistics of a mass market product. "

He continues: "In business you're forced to wear different hats, and not all hats fit well." Sometimes though, there's no choice but to force a hat on. Margins are slim in the food and beverage industry, and there isn't always spare cash to hire experts.
Regardless of his expertise in certain areas, James is certain that, in business, "timing is everything," and grasping opportunties at the right time is the key to jumping up a level - no matter where you're at in the game.

"When we started out with the cookie dough, we didn't have a strong strategy. We weren't trying to make heaps of money, we were just giving the people what they wanted, and making sure the experience was genuine and enjoyable. The rest you figure out as you go along."
Why is the cookie dough such a hit?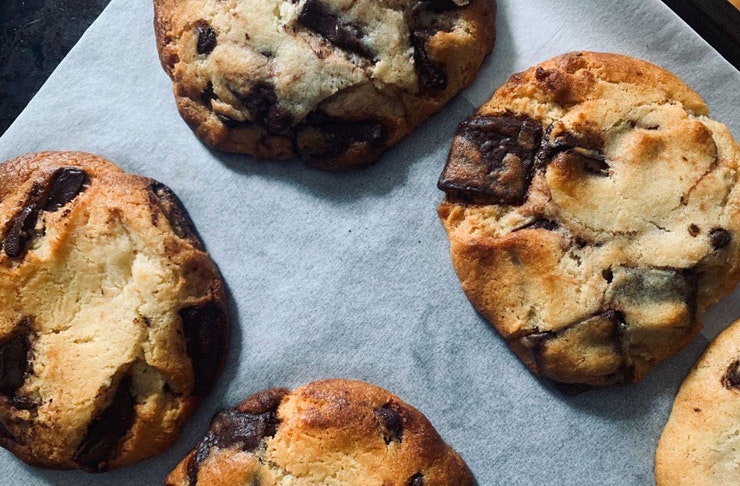 While cookie dough is a mainstay in the US, it hasn't proliferated the Australian market, but the pandemic accelerated the trend for delicious treats made at home.
"People are searching for an experience at home - and a product like this gives it to them. It's super easy to bake the cookies, and you fill your house with a delicious smell. It's not the same as buying a supermarket cookie that's been on the shelf for a long time."
The other factor is that customers can make the cookies to their taste. "Some like it more crispy, some want it more chewy."
James also credits some of the popularity of the cookie dough to its Bondi origin. "We have a story - and we're lucky that our cafes are in Bondi, one of the most marketable places in the world. People buy in to the Bondi experience."


What next for these cookie dough kings?
In terms of what's next for the business, James is keen to grow - but says there are fresh challenges.
"Business is always about finding new trends and being able to respond to those trends. But when you're stocked in supermarkets and your reach is bigger, it's much harder to do things like create new products. It's much easier to be nimble when you're small."
So while customers have to make do with three delicious flavours for now (original choc chip, white choc and macadamia and salted caramel), James knows there is massive growth potential.
"I love running cafes, but you can only serve so many people, no matter how hard you work. But with the cookie dough, there's no limit. Recently, we've just started creating frozen cookie pucks which are ready to go for cafes."
It's true that there's no ceiling for the cookie dough: it's scalable in a way that a venue simply isn't. But the dough was also a result of two successful cafes and food and beverage know-how that's been gleaned over the years.
This, at its crux, is what makes the Bennett Street Dairy story so exciting. It shows us how food and beverage businesses are changing. Traditionally, hospitality has been an industry where margins are notoriously low, but there are is now so much more opportunity and reach, and ways to grow if you can tap into a trend and use digital marketing in the right way.
With inspirational stories from people like Cliff and James, isn't it thrilling to think where your business could go next?
---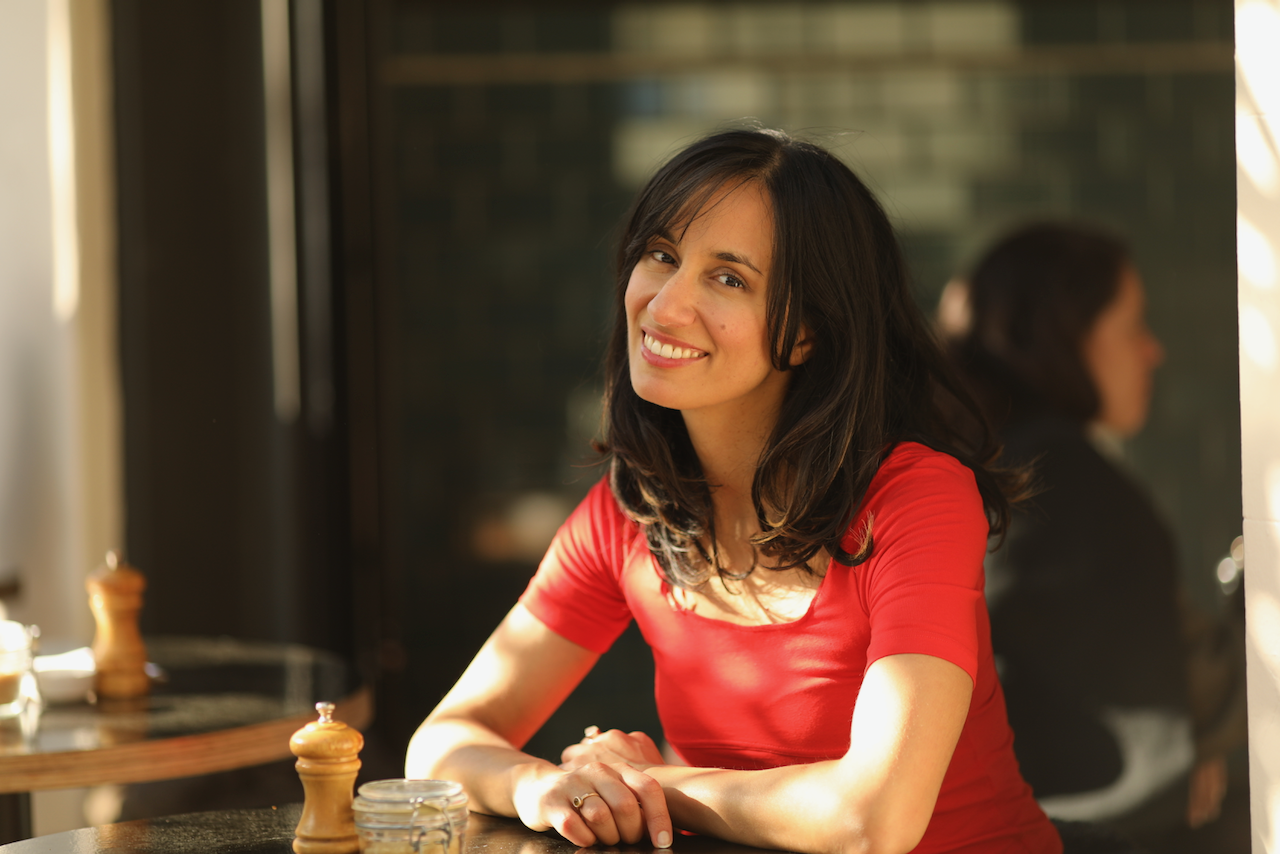 Written by
Esha Thaper
Hospitality lover, food researcher, amateur chef, budding barista, and writer of content at Ordermentum.
---