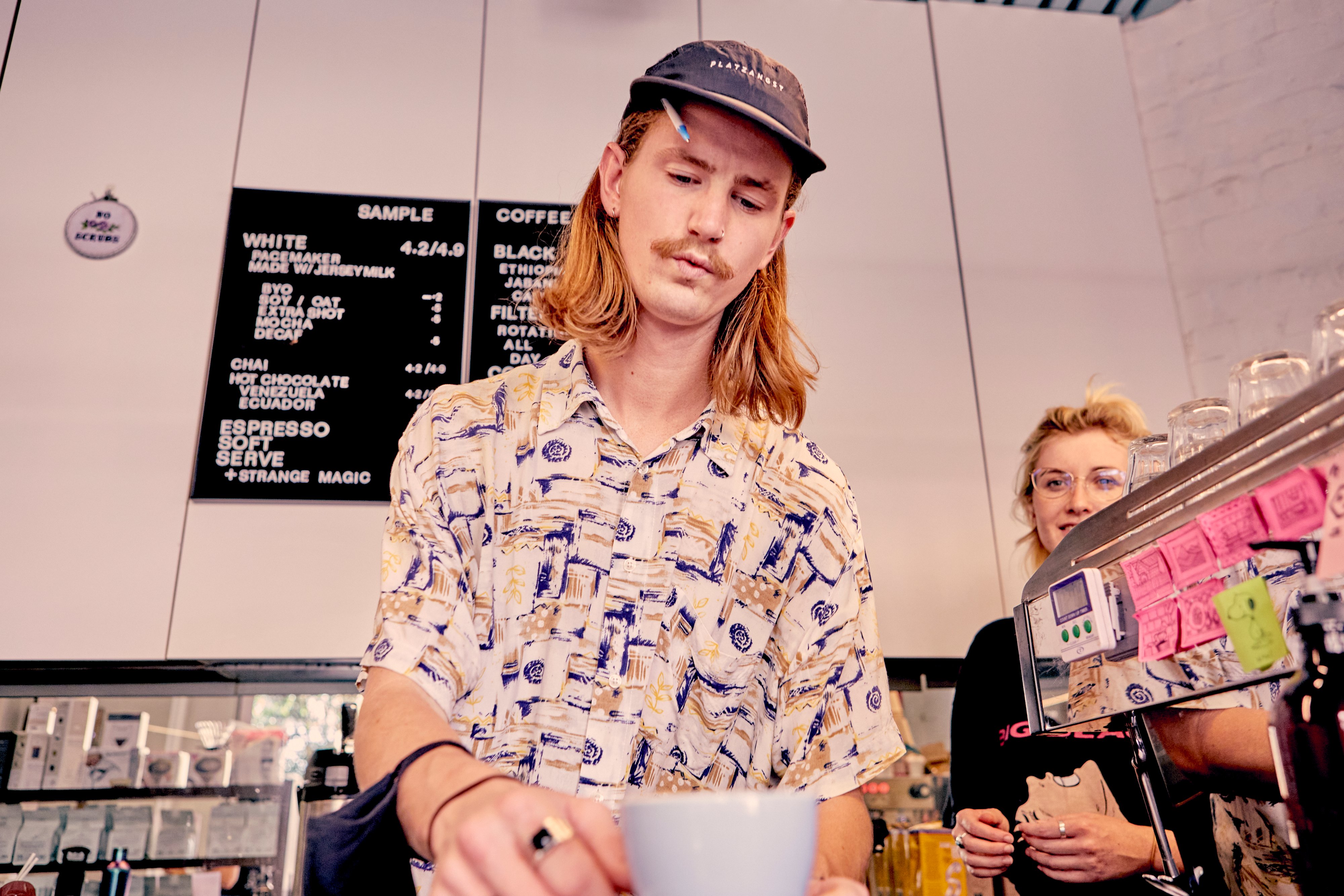 If there's one country on the planet that's well-known for its specialty coffee culture, it's definitely Australia.
Over the years, Australia has become home to the best-tasting brews. From espressos to cappuccinos, and every variation in between, Aussies know their coffee, and they take it very, very seriously.
It's no surprise then that Melbourne is one of the world's favourite coffee destinations or that Starbucks has never quite taken off here in the same way as other countries. We have our own distinct coffee culture that continues to evolve.
But what exactly makes coffee in Australia so good?
1. The experience is unique
Cafes in Australia know that drinking coffee is about more than just the caffeine hit; it's also a form of relaxation and socialising. There's a plethora of cafes not only provide great coffee and great service but they also provide a complete coffee drinking experience.
Australia's coffee culture is also solidly focused on the many different types and varieties of specialty coffee. Often, the barista will be able to tell you where your coffee was grown, who produced it, and what variety it is. There's often info on when beans were harvested and roasted. And you can choose between filter and espresso. You see? It's serious business!
2. Australian baristas push the boundaries when it comes to their coffee art
Baristas in Australia have a creativity that sets them apart. It goes without saying that they're trained in temperature control and the exact angle at which to steam milk. They know what it takes to create silky smooth make-you-swoon crema. But they also aren't afraid to experiment.
Other countries have a rigidity to their coffee culture that won't bend - but over here, we're fluid. We'll play with nitro cold brews, various plant milks, and even dalgona coffee. But we also lead the way when it comes to non-caffeinated drinks like turmeric lattes, unicorn coffee, and avocado lattes. Anything goes!
3. We have access to high-quality coffee beans and cutting-edge equipment
We're able to serve the rarest and the best-tasting coffee because our dynamic coffee industry is supported by lots of dedicated industry groups and major events that help to expand the awareness and availability of unique coffee beans for roasters and cafe owners alike. The Melbourne International Coffee Expo (MICE) is held every year and is a strong bolster to Australia's coffee industry. Thousands attend the yearly event to see the latest in coffee technology and machinery, along with the best roasters and baristas in the country.
4. Our coffee culture blends perfectly with our food culture
We have such a strong coffee culture, we even invented the flat white - although Kiwis may take issue with this! But whether you'e on this side of the ditch or not, it's indisputable that coffee culture in Australia is a perfect marriage with food culture. The two support each other and exist in a delightful symbiosis. Bakeries and cafes that pride themselves on a quality offering will never, ever forget to perfect their coffee, lest a coffee-loving patron spits out vitriol on a their Google review.
So, given that Australian coffee culture is the finest on the planet (obviously), where should you go to enjoy it at its best? It's impossible to name all the incredible venues that provide us with a top-notch brew, so we'll just highlight a few classics:
1. Coffee Alchemy, Sydney
Their baristas roast their coffee beans in-house. Customers can buy these beans so they can craft their own cups of coffee at home.
2. Patricia Coffee Brewers, Melbourne
A standing-room-only shop for customers on the hunt for artisanal coffee and small, delicious treats.
3. Proud Mary Coffee Roasters, Collingwood
A producer of exceptional coffee. This roaster/cafe serves a wide variety of coffee drinks that'll satisfy even the most complex caffeine needs.
5. Twenty & Six Espresso, North Melbourne
Gorgeous interior, delicious coffee, and an also extensive list of specialty teas.
6. Edward Speciality Coffee, Brisbane
Thoughtfully sourced and meticulously brewed specialty coffee. Catering to a busy CBD crowd who are looking for some joy in their day.
7. PURE Boutique Coffee Bar, Adelaide
A coffee shop by day and a bar by night. Pure offers a huge array of blends from around the world and a wide selection of delectable baked goods.
8. Campos Coffee, Newtown
Home to some of the finest-tasting single-origin coffees in Sydney, Campos prides themselves on the relationships with farmers and communities.
9. Bar 9, Adelaide
Adelaide's most awarded specialty coffee - enough said.
10. La Veen Coffee, Perth City
Serves up cups of coffee made with finely sourced beans and milk. Indeed one of the best cafes in Perth.