How To Hire and Retain Hospitality Staff: Top Tips From a Melbourne Chef
We partnered with Scout Jobs to create a special advice piece on how to hire and retain hospitality staff. Here, well-known chef Oliver Edwards gives us his thoughts and advice.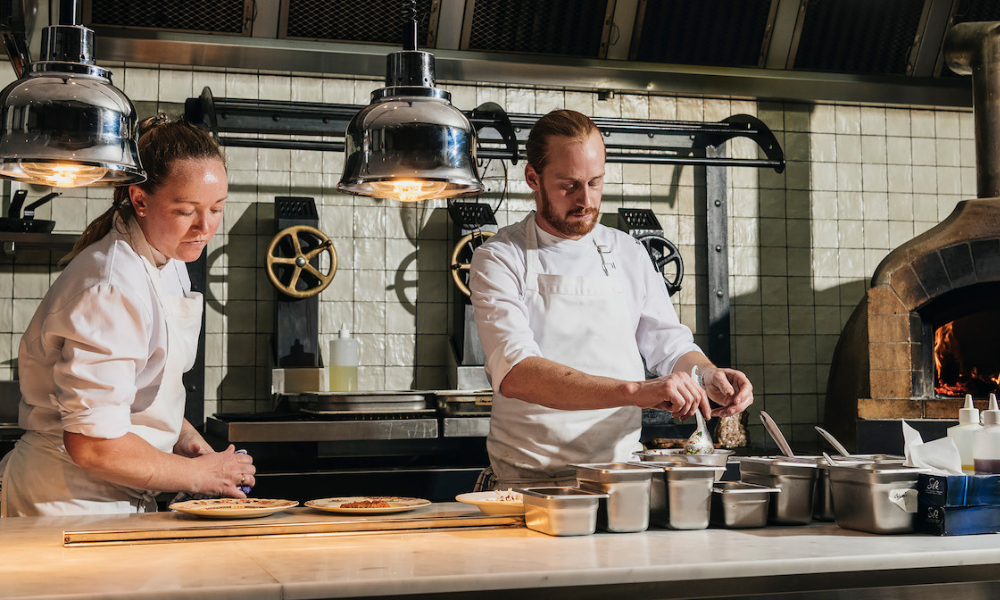 Oliver Edwards has more than 15 years of hospitality experience under his belt. An apprenticeship at Rockpool Bar & Grill, head chef duties at an Adelaide winery and kitchen stints with Trader House Group allowed him to build the skills and knowledge needed to run his own kitchen.
He's also had senior chef roles at Hazel, one of Melbourne's most popular restaurants, run by the hospo giants at the Mulberry Group (Dessous, Common Ground Project, Liminal). Edwards has led the kitchen team at Hazel, alongside his partner, Brianna Smith. Here, Edwards gives us his thoughts on hiring and retaining hospitality staff.
Forge a reputation
"The Hazel kitchen developed a reputation for being a good place to work. People talk, and industry word-of-mouth plays a large role in our recruitment. We've had people approaching us looking for work having heard about what we do and how we approach things.
"Make sure you're offering great conditions, championing your staff and executing excellent training programs. What you'll find is that the reputation of your team culture really plays to your advantage. There's a need to attract both talented people and retain the ones you have, and creating a great reputation for yourself will go a long way."
Look after people
"A focus on work-life balance is important, so our kitchen team works five single shifts and a 38 hour week – if there's any occasional over-time it's paid as such. It's cultural, and you need to recognise that people have a life outside of hospitality. For too many years, employers have required staff to have this crazy level of focus and dedication at the expense of everything else. There's been this idea that you can't be a successful chef and have other interests, which is just madness. Look after your people instead of seeing everyone as an employee, and you'll find that not only do your team members stick around, you'll attract more."
Don't give up on tried and tested methods
"We advertise online for roles and go through a pretty standard advertisement, interview, reference-check and trial process; you can still find people that way even in the current market, it's just harder than it used to be. We advertise for, attract and tend to recruit people who not only have the skills we need, but align with the group values at Mulberry, particularly around environmental and social sustainability. If someone isn't necessarily experienced but they align with your company's values, maybe they're still worth considering."
---
---
Look to trade schools and less experienced people
"There are a lot of people coming out of trade schools. I'm noticing a heap of graduates starting to enter the job market, which has made me shift the way I recruit. In the past, someone with little or no industry experience wouldn't be considered. Now, considering the state the industry is in, we have to look at some less skilled people. As a result, I've shifted largely to hiring based on attitude. I can teach skills and we have a kitchen where we can rapidly train people, but you can't train attitude, you can't train a desire to learn or a drive to progress in the industry. There's a wealth of knowledge in this industry that we can pass onto people who are willing to absorb it."
Champion the industry
"The key is getting rid of some of these industry stereotypes and the aggressive, male-dominated kitchens. I think we need to show that we value people as people, not just cogs in the machine. As employers, we have to ensure people can work in our industry and have a life outside of their jobs. Changing this perception and celebrating the great aspects of hospitality will attract more people with the right attitude to the industry."
Set good examples
"When I was young I had been in positions where people within our own team didn't want to be promoted into managerial roles. That was because they saw the example being set by sous chefs and head chefs working crazy hours, pulling their hair out with real high stress levels. I was working with really talented people who were up for promotion and turned it down because they weren't willing to accept the level of stress they saw in those senior positions. It made me reassess how I worked.
"While you can think you're working hard and it's good for the business, it can actually be damaging because people don't want to get promoted. Set examples that others within the team will aspire towards and you'll find you're able to fill senior positions from within."
Look internally
"When you look outside your business and don't get a good response it can be hard, but it's a great opportunity to promote someone from within your own team. If you have a focus on setting great examples for younger staff as I mentioned – as well as great training programs in place – this skills shortage can provide awesome opportunities to promote junior staff from within.
"Then it might be easier to fill a junior position externally after that, as opposed to trying to find someone external to work in a senior role when that person just isn't out there right now."
Focus on skill-building
"Something that makes Hazel attractive is our focus on craft skill. If you can cultivate a culture of learning and growth in your kitchen, you're going to attract candidates. Everyone in our kitchen has skills, and I learn things from other people in this kitchen every day.
"Having a culture where everyone feels comfortable teaching and sharing knowledge – and more importantly, comfortable learning and asking questions – means we can all continue our growth and makes it a more engaging workplace. Offer training in unique skill sets as a point of difference to help your brand stand out from the crowd."
---
---
And be malleable with your training structure
"The traditional development within a kitchen has changed. People have an idea of their own goals and aspirations – maybe it's opening their own business one day or understanding the business and costing side of things. It's important to recognise that and help people achieve their personal goals. A chef de partie traditionally wouldn't be involved in costing or rosters, but be transparent and teach your team not only how to cook, but how to run a business. When people see investment and their future becomes more clear, that helps keep them on board."
Photography: Courtesy of Hazel/Kate Shanasy
This article was originally published at on Scout Jobs, as How to Hire and Retain Hospitality Staff.
---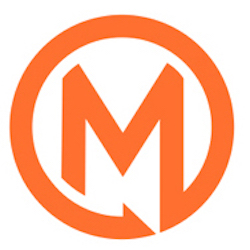 Written by
Ordermentum Insights
Our insights team is made up of passionate writers, researchers, chefs, baristas, web developers, tech gurus, our Founders, and even an accountant. We keep a pulse on the Food & Beverage industry to bring you insights and research to help our industry trade smarter.
---