How Fleurieu Milk Solved their Ordering and Production Problems
Learn how Ordermentum helped Fleurieu Milk Company solve their ordering problems and streamline their business.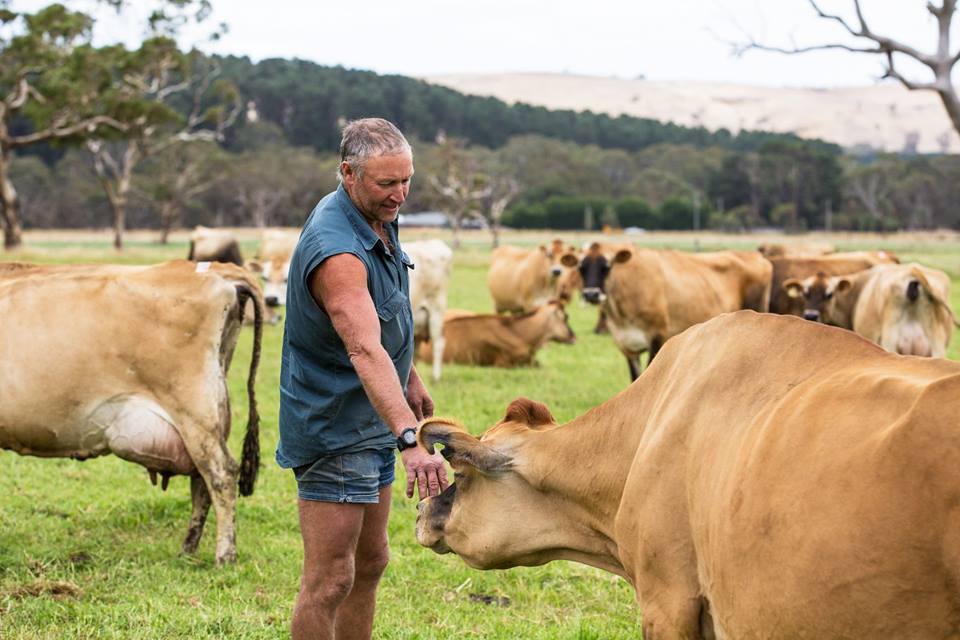 Today we are introducing you to an award-winning milk company that produces fresh milk and yoghurt products all whilst passionately supporting local dairy farmers.
Since 2004, Fleurieu Milk has been providing their customers with "real milk, how it used to taste". Now, Fleurieu has become one of the busiest and in demand dairy suppliers in South Australia, currently selling directly to 600-700 customers and producing more than 100,000 litres per week.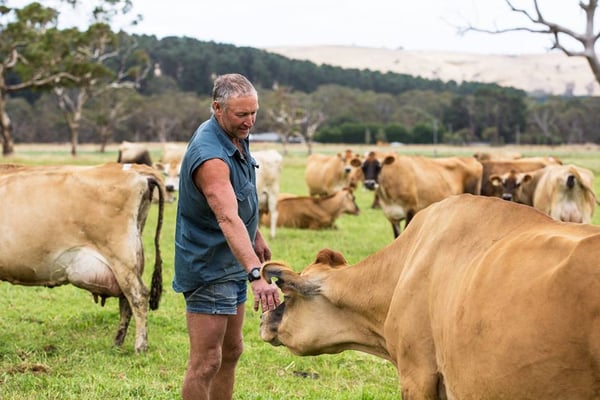 But just like any other growing food and beverage business, Fleurieu Milk Company have had their fair share of challenges as well. One of their biggest struggles was their ordering process.
As the business grew it began to struggle with effectively managing and tracking all their retail orders mainly because they were coming in thick and fast from a number of different channels. Most orders were phoned through, others came via stores, while the rest were placed directly through delivery drivers. It was a confusing and cumbersome process and it was negatively impacting their overall production and operations.
Fleurieu Milk Company was eagerly looking for a way to solve this ordering problem, and that's when they came to us!
Here at Ordermentum, it's our mission to make B2B ordering easy and painless for food and beverage businesses. Since coming on board we are really chuffed to say that Fleurieu Milk's ordering process has become much smoother. They are no longer receiving orders in fragmented ways (especially from delivery drivers who aren't really trained to take them) and they can finally manage everything in a single dashboard.
Since jumping on the platform, all orders from retail customers are coming in on time and appearing straight in their system, through one channel, with no manual entry required. This saves them a huge amount of time, cuts down costly human error, and lets the rest of their team focus on production and distribution.
"What we tried to do on July 1 was streamline our orders, and we chose Ordermentum as the best way to do it, ensuring all orders would come in on time and streamlining our production," says Fleurieu Milk Company.
As well as ordering, another major problem was payments. Like many food and beverage businesses Fleurieu Milk had Customers on a number of different payment terms whilst some were just really hard to chase. The solution? Leverage Ordermentum. By taking advantage of the "Instant Payments" feature on the app, the business is now charging their customers automatically by credit card, direct debit, or according to their agreed payment terms. This has meant a huge reduction in late payments and the added benefit of improved cash flow.
Here are some other added benefits of Ordermentum:
You can set up a digital catalogue where customers can place their orders and payments anytime and anywhere they want. You can also customise the catalogue for each customer.
All your retail orders will appear in your system in real time - no need for any manual entry. You can also manage and edit the orders in a single dashboard.
Ordermentum will automatically create electronic invoices and send them straight to your customers' inboxes.
Your Customers can pay directly from their electronic invoice or you can charge them instantly through direct debit.
"Ordermentum has made life a lot easier for us, to connect production to deliveries to accounting and make sure that our company flows through to customers in a way that we're happy with and are confident in, going forward," Fleurieu Milk Company adds.
If you want to learn more about Ordermentum and how it can help you fix your business's ordering problems and streamline your production, book a free demo here.
In the meantime, see more of our customer success stories.
---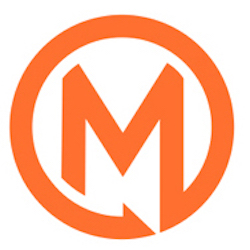 Written by
Ordermentum Insights
Our insights team is made up of passionate writers, researchers, chefs, baristas, web developers, tech gurus, our Founders, and even an accountant. We keep a pulse on the Food & Beverage industry to bring you insights and research to help our industry trade smarter.
---