From their beginnings as a "hole in the wall" cafe to becoming one of the most recognisable brands, specialising in artisan breads and pastries in Sydney, we're sure everyone in the bakery scene has watched with interest as Luxe Bakery has grown in to what it is today - a thriving business.
So, let's learn a bit more about the story behind their success:
In 2008, after deciding they weren't completely satisfied with Sydney's bread and pastry supply they opened their own bakery and started to make wholesale pastries themselves. They opened Luxe Bar at Westfield Bondi Junction in 2010, and then the beautiful Woollahra Restaurant and the Westfield Miranda store soon followed. Over the years the demand for their baked products has skyrocketed. From just 6 wholesale customers they are now supplying more than 400 cafes and restaurants across Australia.
Proudly, Ordermentum has been with them along the path to this incredible success.
When Luxe first started out they were constantly dealing with manual admin work and incorrect orders that were becoming really costly. Their sales representatives had to sit in the office and chase orders and payments before the order deadline instead of being out on the road. Long weekends and holidays were particularly stressful as they had to chase several days worth of orders and hurry to process them before the scheduled delivery dates.
"Before Ordermentum we received most orders via text messages and phone calls," says Luxe Bakery's General Manager Justin Chapman. "We had several team members who were all responsible for phoning to chase late orders everyday. It was pretty messy, especially before long weekends or public holidays."
After signing up with Ordermentum these process issues began to disappear and today, all Luxe Bakery's supply requests are from incoming customer orders. What's more the number of customer service staff has dropped from 6 to just 1 - and that particular role now focusses on marketing and other business critical functions rather than calling customers to chase for orders and payments. Invoice management has become a breeze, too. Creating 100 invoices a day was beyond stressful for Luxe pre-Ordermentum, but now they're doing almost 250 per day.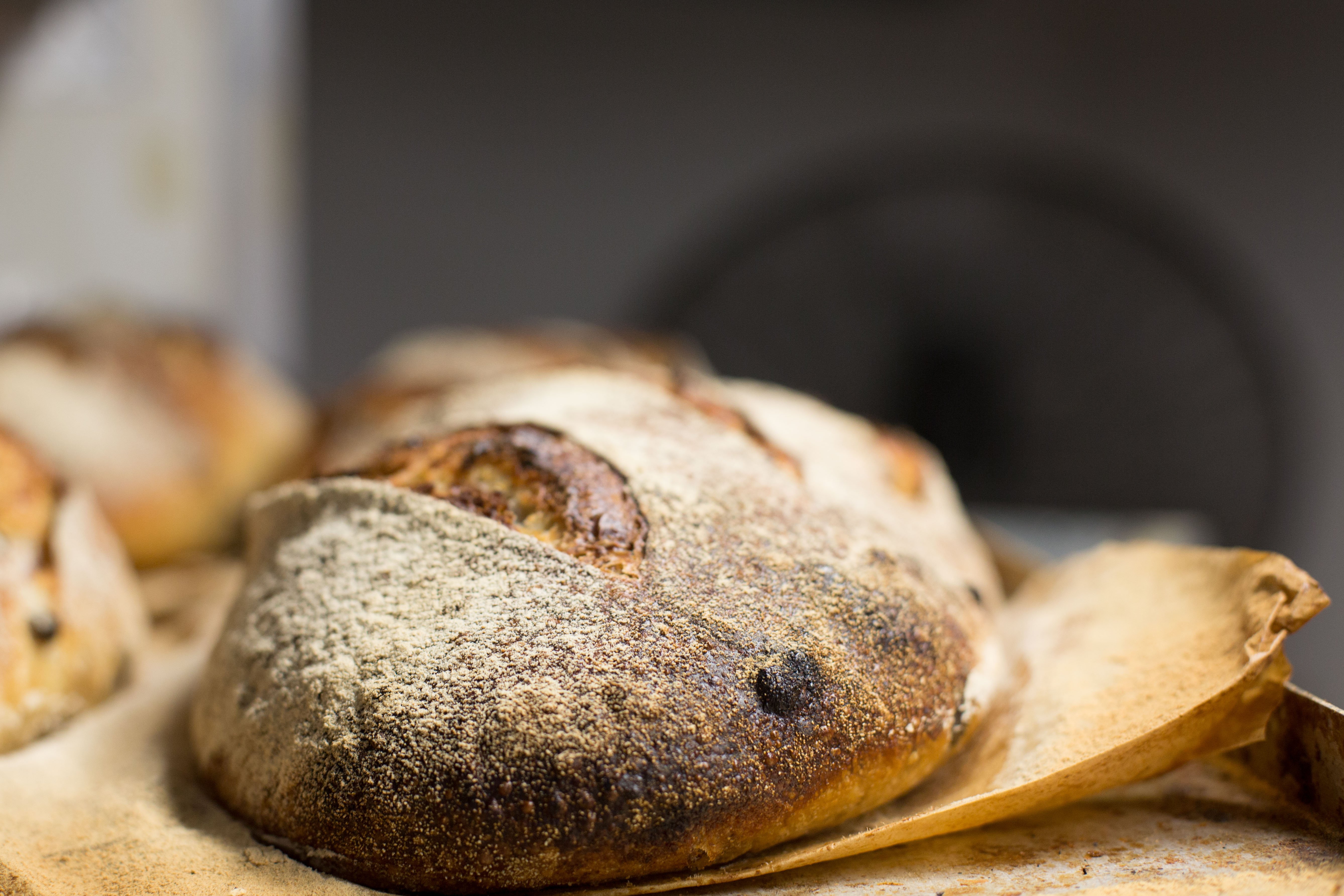 "Look around. It's almost 3pm, which is our order deadline. It's quiet in here," says Justin when we had the chance to sit with him in their tiny office. "No one is making last minute phone calls because they missed the deadline. Everyone has placed an order on time because of the SMS reminders or have standing orders that automatically submit on Ordermentum."
Ordermentum streamlines the entire ordering process of a wholesale business and automates all the steps that need manual work. Retail customers can place their orders in a few clicks when it suits them and not when their supplier's office hours dictate. With the "Standing Orders" feature, they don't even need to login to the app just to order. And for suppliers, all orders go straight into their system in real time, with no manual data entry needed. They can easily manage and edit orders in a single dashboard.
This suite of features from Ordermentum helped Luxe Bakery reduce their packing errors, cut down product wastage, and eliminate data entry mistakes - which all resulted in a dramatic drop in costs. Justin says he can no longer imagine running a wholesale business as big as Luxe without Ordermentum.
"By using Ordermentum we're able to forecast order numbers more accurately," he says. "This means pastries can be adjusted to exact numbers that afternoon and there's hardly any wastage when forecasting our sourdough that is proofed 2 days out."

The ordering and payments app has also helped Luxe Bakery increase their new product sales. Previously, every time they launched a new product, they still needed to reach out to their top customers and offer them samples, which might have led to 10 orders in the first few weeks. Now, the moment they showcase new products on Ordermentum through a digital catalogue, they are seeing 20 orders on the first day alone.
"As we add new products to our range, we simply put it onto Ordermentum and from that day we're getting orders straight away," Justin shared with us. "Whereas in the past, customers that had been with us for 3 years prior didn't even know we had new products, unless we went out and showed them."
On the whole, Ordermentum has helped Luxe Bakery transform their business. It helped them grow their business from 6 wholesalers to more than 400, minimise tedious paperwork, and cut their costs in half.
As Justin says: "We've been able to scale with Ordermentum. The business has grown threefold from where we were. If you want growth, and you want to reduce your costs, it's the perfect tool to use."
Want to see what Ordermentum can do for your food and beverage business? You can book a free demo here.
In the meantime, if you'd like to read similar customer stories, just head over to our blog