A small crew dedicated to doing what they love.
This is how Malt Shovel describes themselves. Originally named the "Hahn Brewery", the Camperdown, Sydney-based brewery has established itself as one of the country's most trusted players on the craft beer scene. Not only do they produce hand-crafted and innovative brews, they also do it in honour of Australia's first brewer, James Squire.
Just last year, Malt Shovel was relaunched as the craft beer distribution arm of Lion in Australia. This gave the Camperdown brewery the chance to expand their production and reach new markets.
"Malt Shovel is working across the on- and off-premise and we are looking to build partnerships with all those licensed on- and off-premise customers that Lion doesn't currently service," said Gordon Treanor, the General Manager of Malt Shovel in an article in The Shout.
"We have a dedicated team out on the road, who are all about building knowledge and passion for beer. They are all Cicerone trained or taking the exams, so they know a huge amount about beer and they are focusing on the customers' needs first – what can we do to find flexible and fast ways of doing business and help customers to grow?"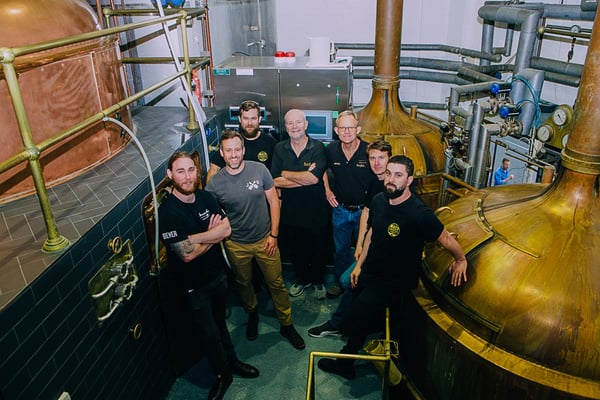 Malt Shovel Brewery team
Treanor describes Malt Shovel as a committed group of people whose aim is to grow a collection of new ranges and make business easy for their customers. They achieve this goal through their strong passion for their craft and by getting a little help from technology.
The brewery is using Ordermentum to simplify business and provide their retail customers with easy ordering and payment.
Ordermentum is a platform that's designed specifically for the food and beverage industry. It connects wholesale businesses to retail venues like bars, cafes, and restaurants, and allows them to provide a mobile, one-click ordering solution. Their customers can order immediately and pay faster, at the time and place that suits them.
"We believe in making things easy and that is why we start with yes and end with cheers," Malt Shovel writes on its website. "When working with us you'll enjoy access not only to our great range, but competitive pricing, no minimum order quantities, next day metro delivery and ease of doing business, all facilitated through Ordermentum, our one stop shop for all your ordering and account needs."
Malt Shovel also makes use of the platform to eliminate the admin and save an enormous amount of time. Ordermentum can automate all the steps in the ordering process that require manual work - taking orders, sending invoices, and charging payments, to name just a few. With a simple app layout and daily auto submit orders, retail customers will only need to tap their desired products from the digital catalogue, and for wholesalers, all orders will appear in their system in real time.
"We cut out the paperwork with quick online signup on our Ordermentum platform, you can click to cart and we'll deliver the next day," Treanor explains. "All people need to do is jump on the Malt Shovel website and we'll send an ambassador out to meet them."
Malt Shovel delivers their beers with zero hassle. Presently, this is how seamless their process is:
1. Quick sign up and simple credit card payment
2. Order online or by phone/email (with no minimum freight and flexible payment)
3. Next day delivery for metro areas
To learn more about Ordermentum and see how it can help your business reach its goals, book a free demo here.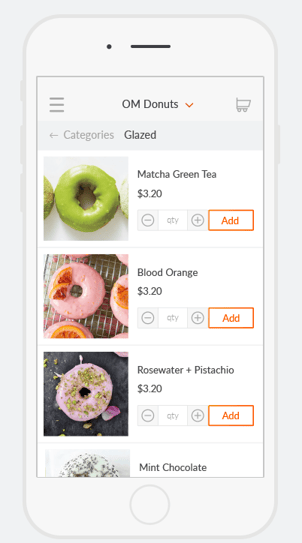 Ordermentum app's user-friendly interface
So, what's next for Malt Shovel Brewery?
Although they already have a range of local craft beers as well as access to Lion's broad portfolio, Malt Shovel is still looking forward to introducing new and additional beer brands. According to Treanor, their ultimate vision is to grow their customer numbers and create amazing new beers that can be enjoyed all over Australia.
"But we'll be patient and focus on nurturing brands like Eumundi and give them time," he pointed out in The Shout article. "We've got a good track record of being patient, James Squire is 20 years old, Kosciuszko is going great and that's nine years old and Furphy is just over three years old and you can see what a runaway success that is in Victoria and it is just now going national."
With Malt Shovel it's about patience, brewing great beers and building a strong brands.
Want to read more stories like this? Visit the industry insights section on our blog.