How to Use Technology to Your Advantage at a Trade Show
Capture high-quality leads instantly and make your event booth stand out with the help of these five trade show essentials.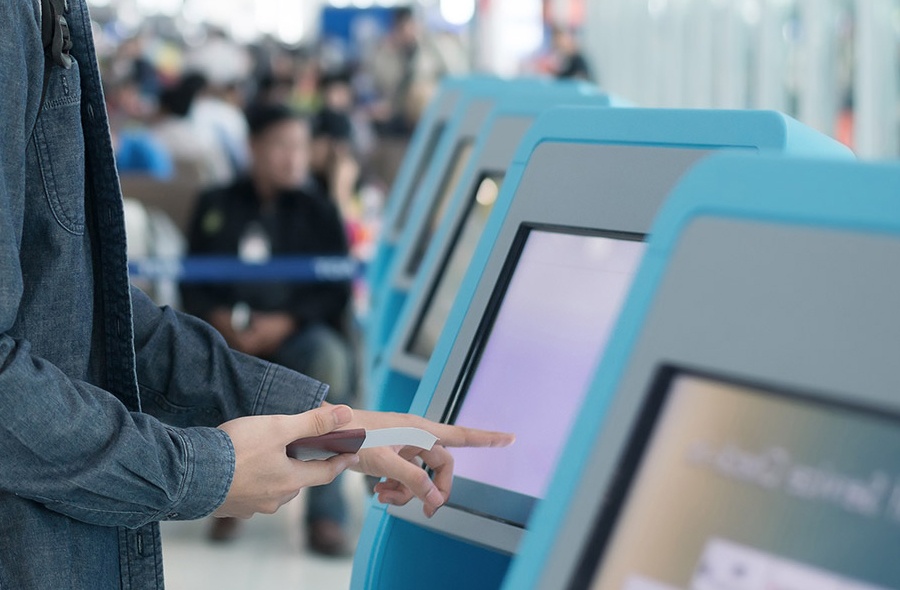 Exhibiting at trade shows can have loads of advantages for your food and beverage business. It gives you the ideal opportunity to meet new people and expand your network all whilst helping you establish your brand. Above all, it's the perfect way to generate quality leads.
As with most strategic business decisions it's important that you get the best return on your investment and make the most of your time at the show. This is where incorporating technology can help you. Here are the latest tech tools that will help you get the best bang for your buck:
INTERACTIVE DISPLAYS
One of the most important goals of attending a trade show is to draw lots of people to your stand so you can showcase your products. To help you do just that there are lots of interactive, experiential display options that you can incorporate in to your trade show booth. From interactive walls and touch screen monitors to motion detectors that automatically start a video presentation every time a visitor arrives on your booth, the options are endless. Experiential displays are a good way to encourage visitors to engage with your multimedia content in a fun way, instead of just listening to you talk about your products.
NEXT-GEN PHOTO BOOTHS
If you want to stand out from the crowd then offering attendees a cool, memorable experience is definitely the way to go! Next generation photo booths like Social Playground can give your attendees a fun keepsake to help them remember their time at the event and help you build awareness for your business.
Based in Sydney, Social Playground is a live Instagram printer that captures photos tagged with the event's or brand's hashtag and prints them in less than a minute.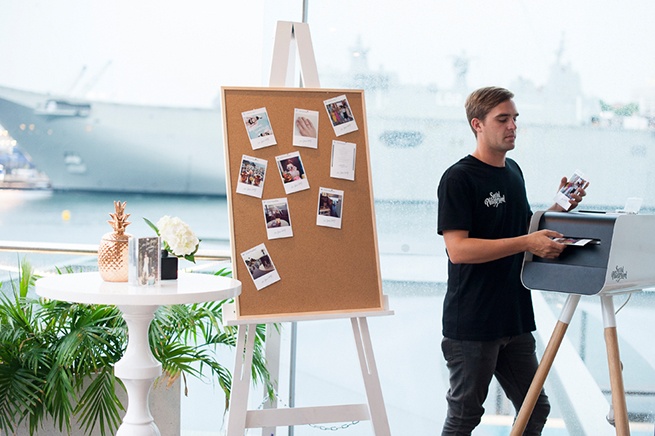 MOBILE APPS
With the proliferation of smart phones in Australia, (at last count there are 16 million users), it's a no-brainer to have a good mobile application that can help you catch the attention of trade show attendees, capture data and even generate sales.
Most apps on the market now have the ability to create engaging surveys or conduct preliminary qualifier questionnaires to collect customer data instantly. Here are some of the best mobile apps that have a lead capturing feature:
Mobile applications are also perfect when you want to invite more attendees to visit your booth. You can use them to send push notifications or messages that go straight to people's mobile devices to alert them that your booth is nearby. This is a unique way to tell attendees you're currently exhibiting at the event and you want them to stop by your stand to see what you have in store for them. You can personalise your messages and add gimmicks, like offering free baked goods for the first 50 booth visitors or a chance for them to take home one of your best-selling products.
These days, trade show organisers often have a companion app where you can scan the entry badges of visitors (the official one they all have to have) and get their data. It could be a worthwhile investment!
DIGITAL CATALOGUES
Of course you will want to either demonstrate or showcase your products and one of the best ways to do that is by creating a digital catalogue. By moving your catalogue online you won't have to bring piles of printed brochures or catalogues to the event as your whole product range can be viewed using your tablet or mobile phone. The best part - these apps can also mean you can make sales instantly.
With Ordermentum you can not only create a beautiful digital catalogue by uploading images of your products but your customers can place their orders directly through it. This speeds up the entire ordering process and improves your sales performance. Many users have reported their sales have increased by 3-5% when they have used the app to showcase their products.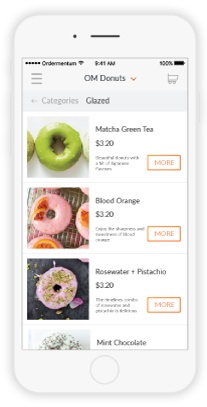 Want to learn more about Ordermentum and see how it can help you showcase your product range and make instant sales at your next trade show? Don't hesitate to contact us for a free demo.
With the continued popularity and accessibility of event technologies, there's no reason to not incorporate one in your next event. These interactive tools can not only boost your marketing efforts and help you capture the best quality leads, they can also enhance the overall experience of your visitors.
---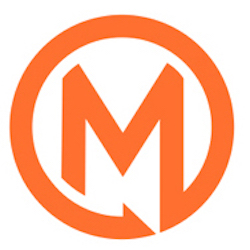 Written by
Ordermentum Insights
Our insights team is made up of passionate writers, researchers, chefs, baristas, web developers, tech gurus, our Founders, and even an accountant. We keep a pulse on the Food & Beverage industry to bring you insights and research to help our industry trade smarter.
---