Before technology enabled order management systems, order taking was pure hard work. Rather going home after a long, busy day of production, you'd end up, in your office, confirming orders placed via email and entering them manually to your system for processing.
We live in a fast-paced world now, and if there is one thing we all want to experience, it is convenience. Placing and taking orders via email is a heavy burden for both customers who have to manually write them out (remembering what's in the catalogue and looking up specific SKUs) and wholesalers who have to then type them up by hand, and decipher vague emails and incorrect product names.
This is a big hindrance for business owners who want nothing but to do what they love. After all, most food and beverage wholesalers set up their business out of a passion for producing quality goods, not to waste time opening emails.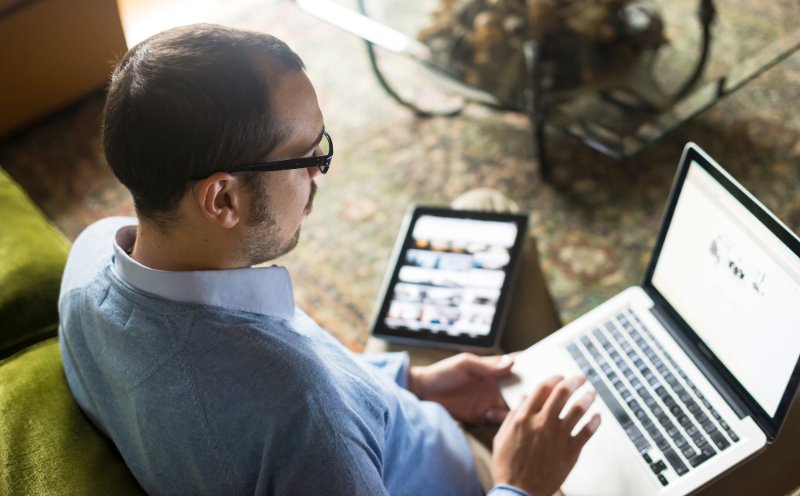 The problem with email ordering
Ordering by email used to work just fine, and in fact was an improvement on making calls as at least there was a paper trail. But now that technology is taking over and making our lives much easier - with mobile apps, tools, and platforms - this "traditional" ordering method has quickly become a thing of the past. More and more businesses are moving away from taking orders via email not just because of its inconvenience but also because of the downsides that go along with it.
For suppliers:
This is a no-brainer. Among the many reasons email ordering is considered "old school" is the fact that it makes the processing of orders tedious and time-intensive. For food suppliers, imagine the amount of time and effort you need to spend to check your customers' emails one by one while sending them confirmations separately just so they know you have received their orders. And with all those emails coming in, how can you be sure you won't overlook or miss one?
For customers:
The same problem goes for buyers. Placing orders via email takes time because they are forced to log in and type out a message - and when your products have similar names or slight variations, it's easy to end up ordering the wrong thing.
Sure, buyers have the chance to check their email messages before hitting the send button, but we all know that's no guarantee they've picked the right thing. And what are the chances of your suppliers writing out the exact product or code? It's far more likely you'll get an email with "Same as last week", "The bread that looks a baguette but a different shape" or "3 more of that coffee I got that other time that came in a different package" - meaning you'll be looking up old orders or trying to decipher what bread or coffee they are talking about.
And don't even get us started on the "He Said-She Said" that inevitably happens when the customer makes a mistake. Emailing ordering issues are a completely avoidable waste of time that can easily strain your customer relationships and hamper your ability to give good service. It alsoresults in delays as both the buyer and the supplier need to wait for each other's replies.
It slows down transactions
For suppliers:
Without a real-time ordering process, all the orders received through email must be entered into either a spreadsheet or inventory system. And take note: manually. Because of the time it takes to do this, it's a challenge for suppliers to focus on the actual orders and to process them fast enough.
For customers:
The problem with email ordering is it can't enable buyers to order an item in a quick manner. Imagine if you were shopping on the website of your favourite online retailer and instead of picking out products and clicking to add them to your cart, you had to go to the contact page, get the email address to order from, go to your emails, and then write out all the products you wanted - their exact names too, lest you write up the wrong one. For most wholesalers, that's exactly how it works.
Customers cannot simply choose a product to place their orders. And worse, most of the time, they won't even get an immediate response confirming their order, which slows down the entire transaction because they have to stand by and make sure their orders really did go through.
As you can see, ordering via email provides a pretty cumbersome service experience. Thankfully, several online tools have emerged that can help us make traditional ordering methods simpler by automating the manual steps - without the need for spreadsheets, paperwork, and manual data entry.
By simply using an ordering system that works like an online store, customers can quickly pick out the right products and order in a few clicks. That order then goes seemlessly into the wholesaler's system, meaning no incorrect orders and instant confirmation and invoicing.
Online shopping has revolutionalised the retail industry because of the convenience it provides. If reatilers had to endure the processes wholesale customers do, you can bet it would be a very different story! It's time to say goodbye to email ordering and bring wholesale orders into the 21st century and provide the level of service and convenience your customers are asking for.
If you're considering an order management system to give your customers the level of service they need, look no further than Ordermentum. Custom build for food and beverage suppliers, Ordermentum provides a simple, mobile ordering platform for your customers, so they can order in just a few clicks.
Want to see how it works? Try it out here!
Want to read more business advice from us? Click here.