One click Sign Up Links: how 250 venues a week connect with new suppliers
Most wholesalers don't know how their customers found them…but for some savvy suppliers on Ordermentum, Sign Up Links have completely changed the game and shortened the gap from discovery to first order.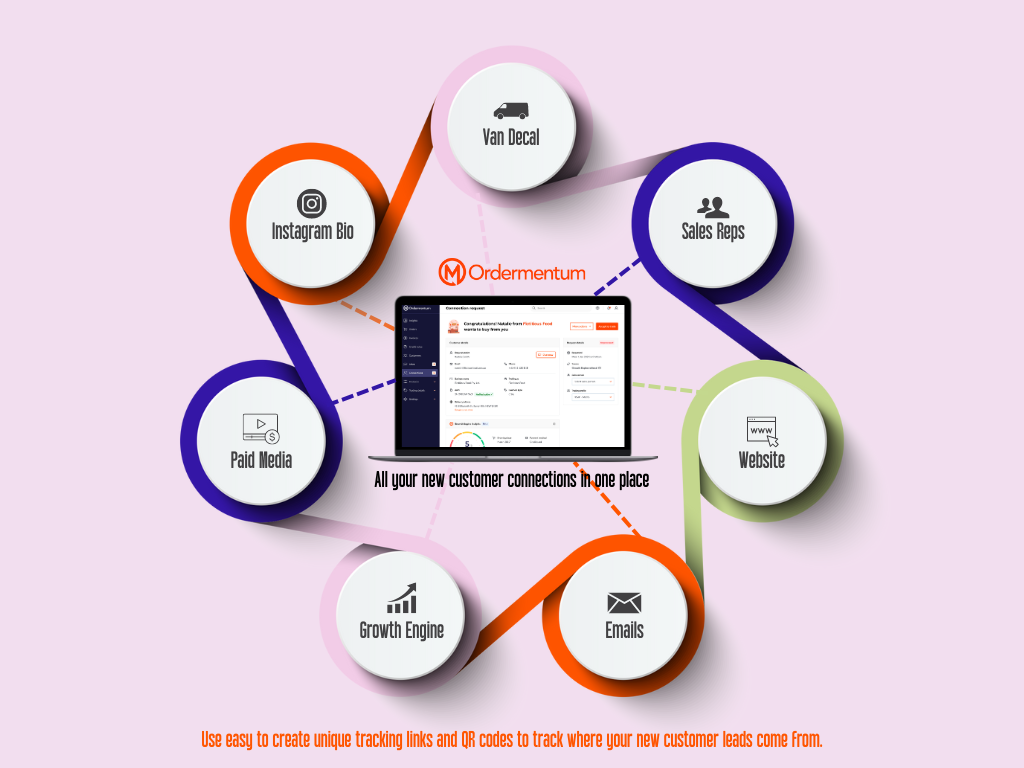 When it comes to customer insights, knowing where and how your customers found you is one of the most valuable data points a business can have.
But so many wholesalers and suppliers don't know how their customers found them. This leads to spinning wheels on all channels, rather than focussing on the ones that work best.
The solution? Sign Up Links, a feature that lets you create different links for each different place or person that customers connect to you through.
You can use one for each sales rep, one for your website or social media - and even one for your trucks or posters!
The magic of Sign Up Links
Sign Up Links are simple, but the magic happens after a venue clicks. Venues are fast-tracked from connection to ordering with fast, intuitive onboarding. And whether it's Facebook, your website, or your sales rep, Sign Up Links give you the power to know exactly where and how your customers are finding you.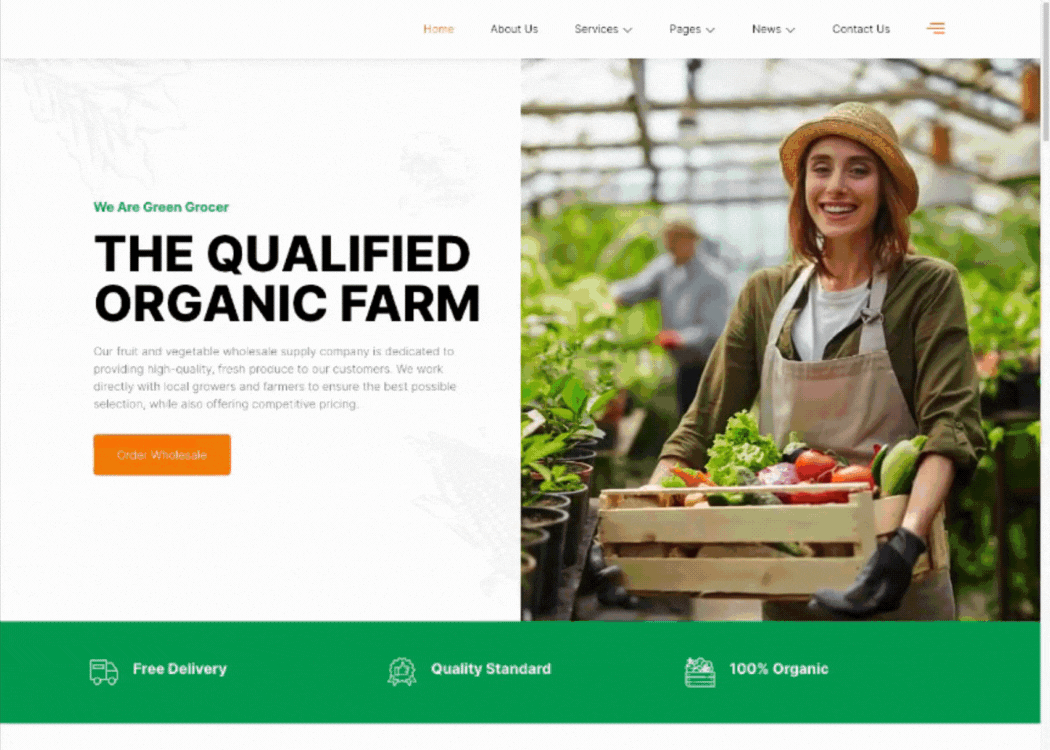 Sign Up Links are the smart alternative to the traditional wholesale enquiry form on your website, giving customers easy onboarding and smart insights with almost no effort. For the 39,000 venues already logged in to Ordermentum, it's just one click to connect.
250 venues per week connect via Sign Up Links
An average of 250 venues per week send suppliers connection requests with Sign Up Links. Whether they've been using Ordermentum for a while or are new to the platform, they love the frictionless onboarding process.
Customers get a tailored experience from your Sign Up link and you can decide how much they see before they connect with you. Either they go straight to order and pay, or they can send you a connection request to approve and set up first.
All the set-up is done for you, meaning you get new customers with less admin.
Understand exactly where your customers are coming from
One of the biggest benefits of the Sign Up Links is the ability to see where leads are coming from and optimise sales channels accordingly.
You can even create multiple Sign Up Links for each channel or sales rep. Each Sign Up Link has its own settings to help you track and tailor every customer journey, with custom properties like delivery schedules, pricing groups, and trading terms.
The more places you add Sign Up Links, the more places you have to connect with customers, and the more insights you'll get.
I'm ready! How do I create a Sign Up Link?
You can access your Sign Up Link by logging in to your Ordermentum account, go to the Connections page and click on 'Share sign up link'. Here you will find your Sign Up Link and its associated QR code.
How do I use Sign Up Links?
There are various touchpoints you can use Sign-Up Links:
On your homepage. Use clear and concise language in the hyperlink text with a call-to-action that encourages customers get ordering. Eg: Order now.

On the wholesale pages of your website - again with a compelling call-to-action

Your email signature and business cards. Each salesperson or member of your team can have their own individual Sign Up Link.

As QR codes in your physical catalogues, business cards, as decals on vans and trucks

You can monitor where sign-ups are coming from by looking at the 'Source' column in the Connections page.
Get Started
Onboard customers fast, and get valuable insights about your sales channels. Get started with Sign Up Links today.
---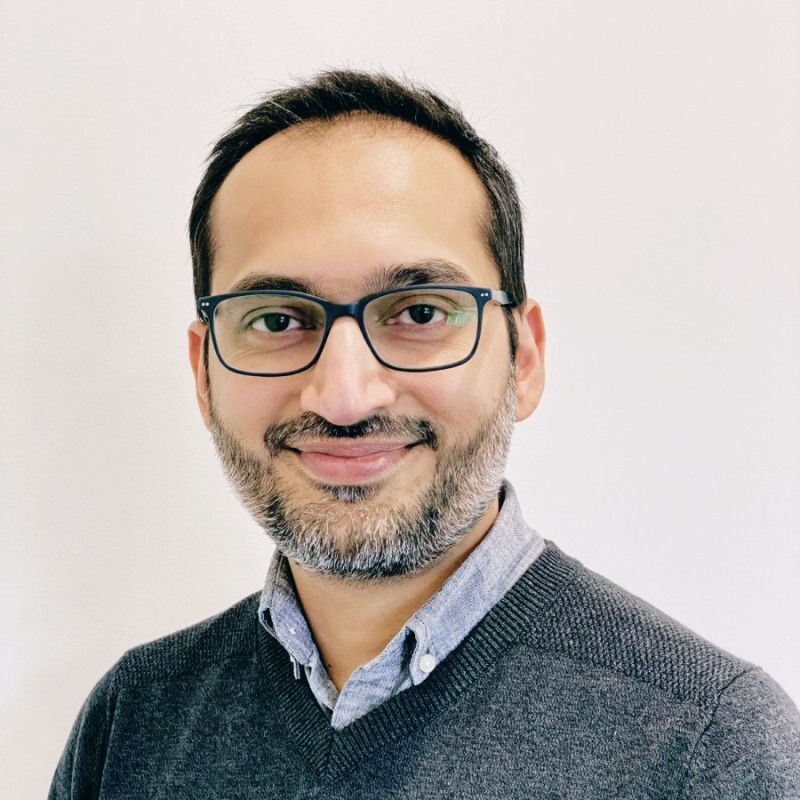 Written by
Aamir Ibrahim
Aamir Ibrahim is a Senior Product Manager at Ordermentum. As a lover of food and the restaurant scene in Australia, he's loves working on a product that helps venues focus on creativity, not operations.
---