NSW and VIC have opened up, and wholesalers across the country are showing their resilience and drive for getting back to better business.
To help with that goal, we've fast-tracked some product updates to make trading smarter even easier.
Find out what we've been working on below. (If you're a venue, check out our Venue Product Update blog for changes specific to you.)
Get paid up to 5x faster
Bad debt spiked through the most recent lockdowns, but on average invoices paid via Ordermentum have been 5x faster than via other payment channels. In fact, there was no change in payment delays or bad debt from payments made through Ordermentum during lockdown.
Payments are now even easier
You may remember that we re-launched our Payments 2.0 engine a few months back (including introducing auto reconciliation and even faster payments). Now, we've introduced more features to make payments even easier.
Our new payment features are: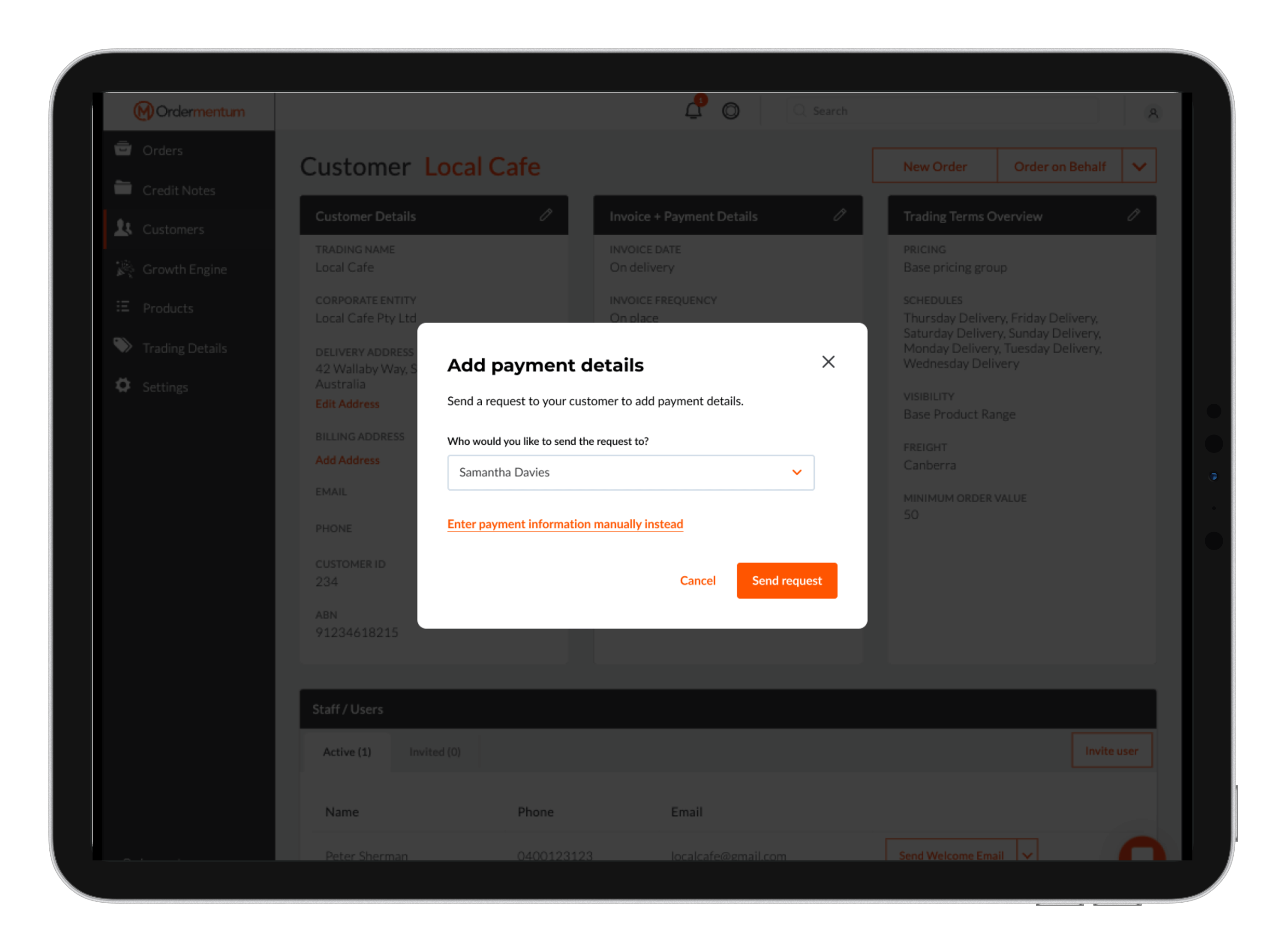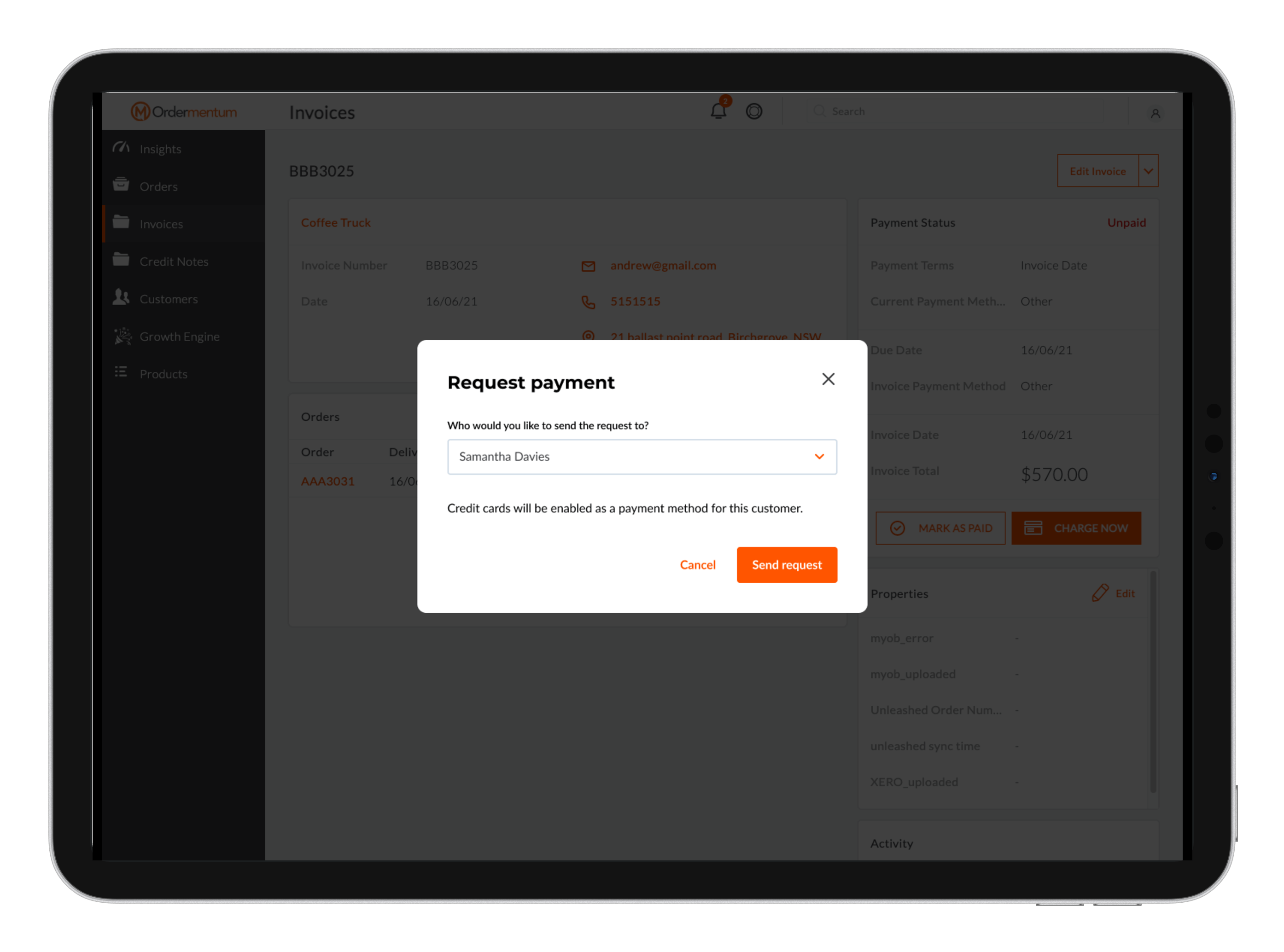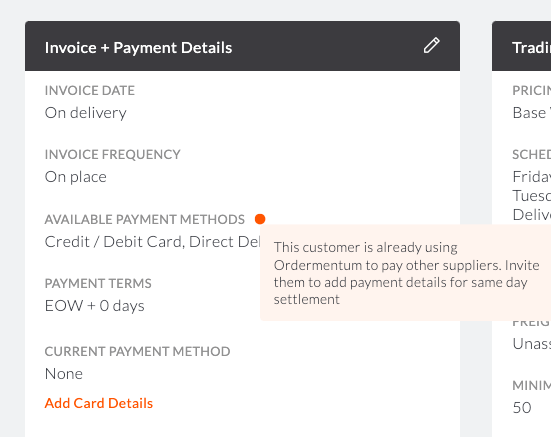 Want to get more of your customers paying via Ordermentum?
If you're still waiting months for invoices to be paid, let us know! We can work with you to bring your customers onto Ordermentum Payments.
Reconcile your payments with Xero or MYOB
Once you're getting paid on time, why not reduce your admin and automatically reconcile your payments?
If you're a Xero or MYOB user (like 76% of the suppliers on our network) you could save an average of 3 hours a week in reconciling payments.
If you're ready to save time and adopt auto-reconciliation, here are a few quick setup guides to get you started.
Want to reconcile with another accounting system, or have any questions? Let me know.
Coming up: Product variants
We're excited to announce that one of our most requested features is currently in beta testing, and we're rolling it out to all the suppliers in our network in the coming weeks.
Product variants make your digital catalogue more manageable for you, and more browsable for your customers. You might have variants for different sizes or different options for your products, and your customer can select the one that's best for them.
We'll be updating you again early next year with product updates, so keep any eye out on your inbox so you can stay updated and make the most of your Ordermentum experience.
Are you a venue? Then check out our Venue Product Update for any changes specific to you.