How is it February already? We might only be a month into the new year, but our team has been hard at work cooking up some amazing updates for your team.
These new updates help you work smarter (not harder) and help incentivise your customers to spend more. Sounds good, right? Find out exactly what we've been working on below.
💼 Trade secret: customers order 38% more on Ordermentum
Based on the sales trends on Ordermentum, we have found that customers who browse and order from the Ordermentum app will order 38% more on average over two years, compared to phone or email orders.
Cafe and restaurant managers tell us it's because they can see all of your products, including ones they didn't even know you sold! They also say that our in-app product recommendations are always spot-on, helping jog their memory about items that had slipped their mind.
This is why an up-to-date catalogue and professional product photos go such a long way!
🔨 Here's what else we've been working on:
Improved Favourites lists
Improved favourites lists let your customers easily reorder what they need to stock up on.
Cool Ordermentum fact: Most venues set up different favourite lists for different days.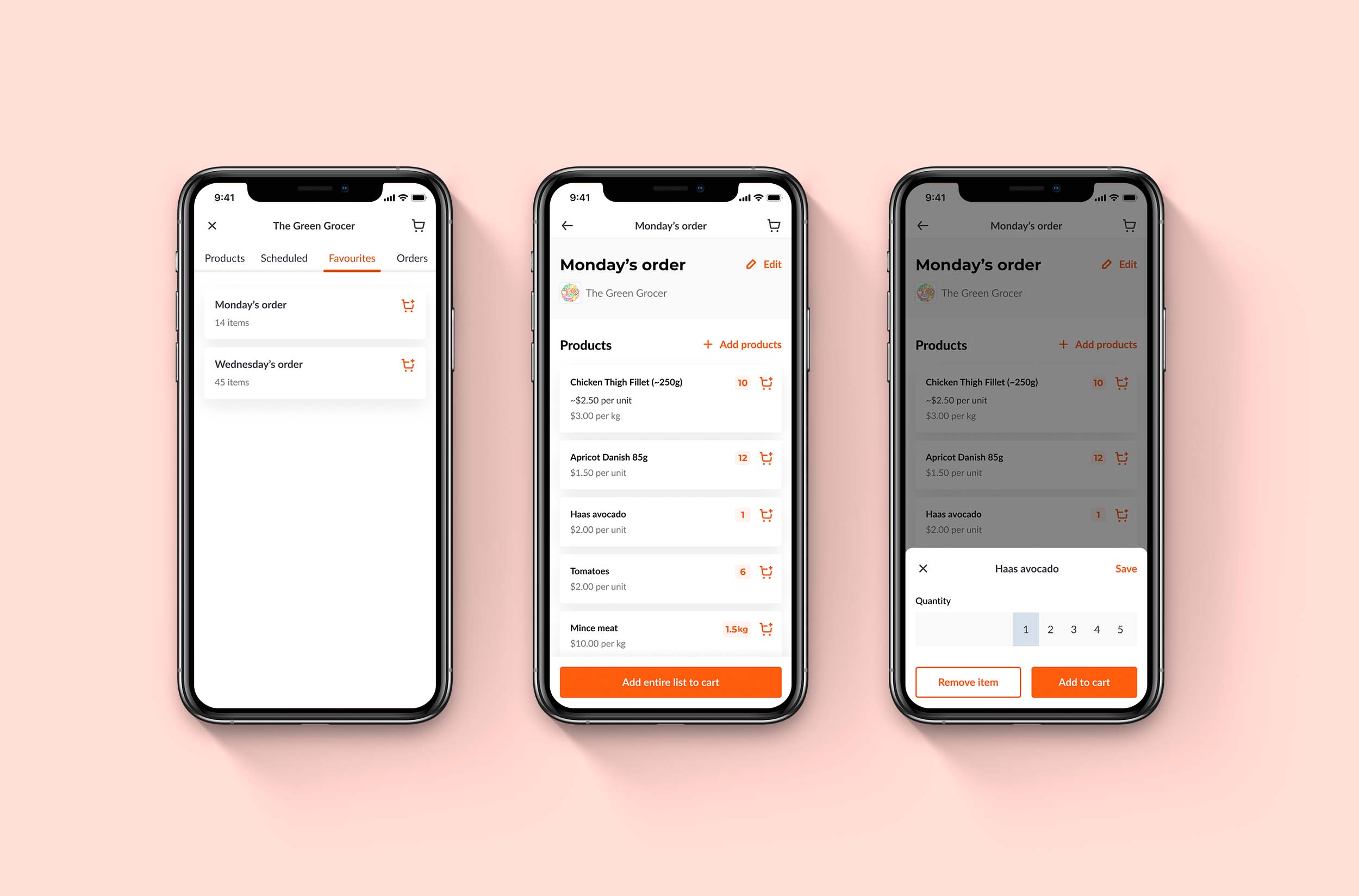 Free delivery thresholds
We all get tempted to spend that bit extra for free delivery when we're online shopping - now you can create this exact feeling when your customers order from you on Ordermentum. If you've set up your thresholds, your customers will be able to see how much to add to their cart to get free delivery.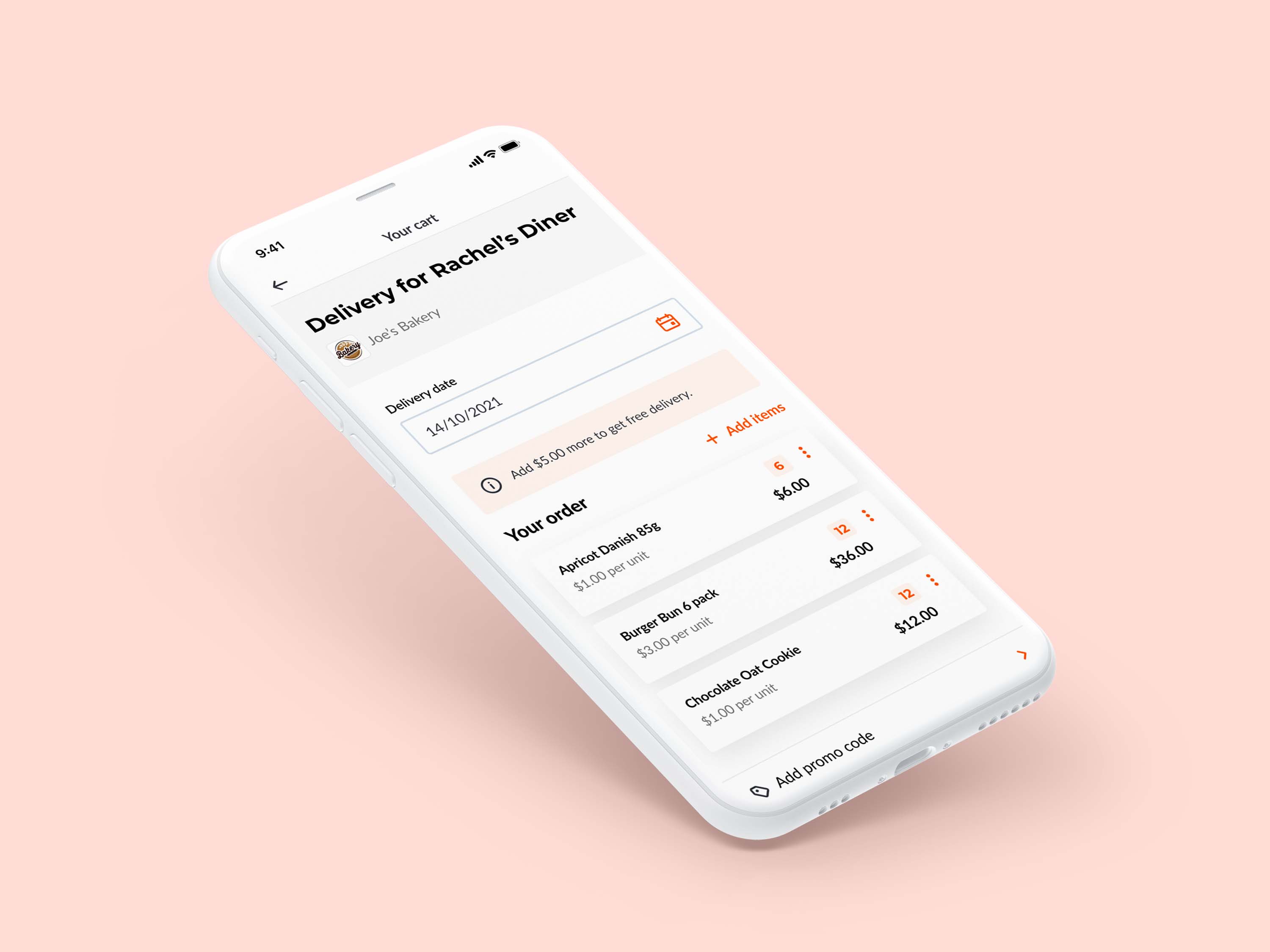 Early bird discounts
With your new option of Early bird discounts, you can get paid faster by offering your customers a 2% discount for paying upfront. Just go to your customer page and click 'Get paid faster'.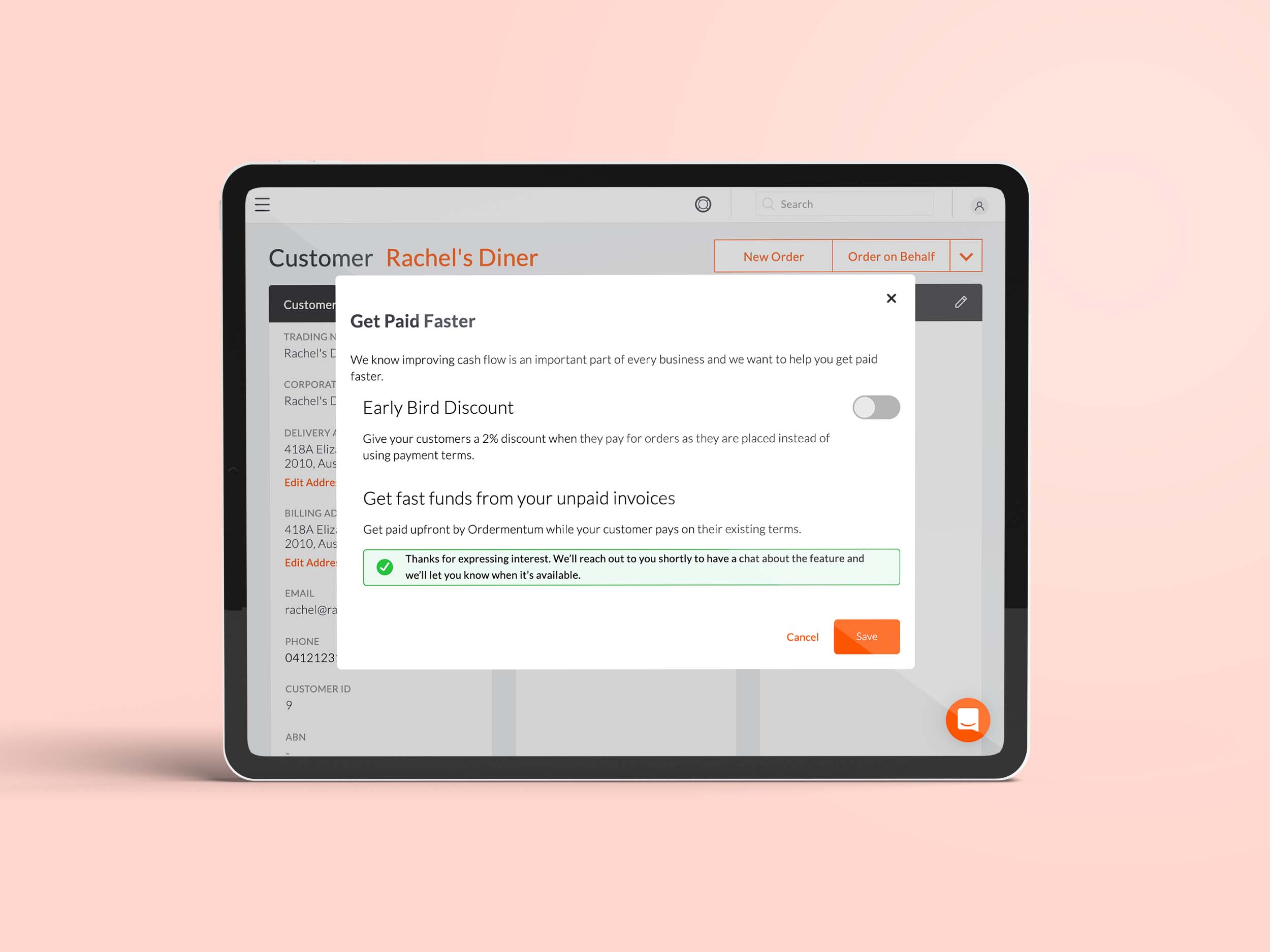 ✅ Give your staff the right access levels
One of our most requested features is now officially live, after some rigorous testing over the last few months. When you 'Invite a teammate' or 'Manage users', you can now customise levels of access to your different staff members.

🤩 Pro tip: This is a great time to 'clean house' and make sure that the right people, have the right access and delete any users who no longer need access to your account.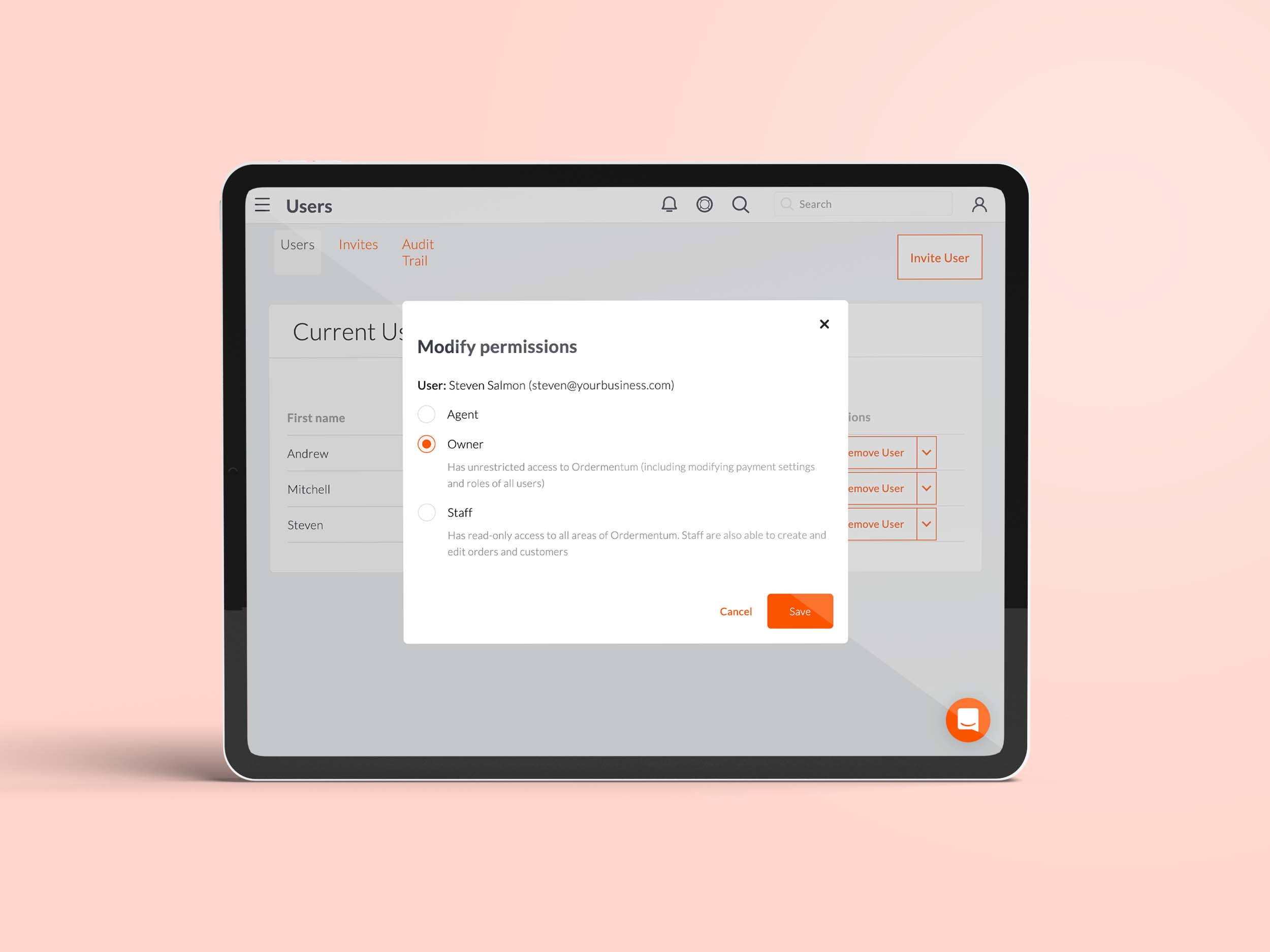 💆 Update your pricing once for all your customers
Pricing groups are great for different customers, but hard to keep updated if you need to update them often. You can now set prices as a percentage of the base price, so all your pricing groups update automatically when you change the base price.
Update your pricing quickly from the product details page; simply click "Edit prices" to see all your pricing for a given product.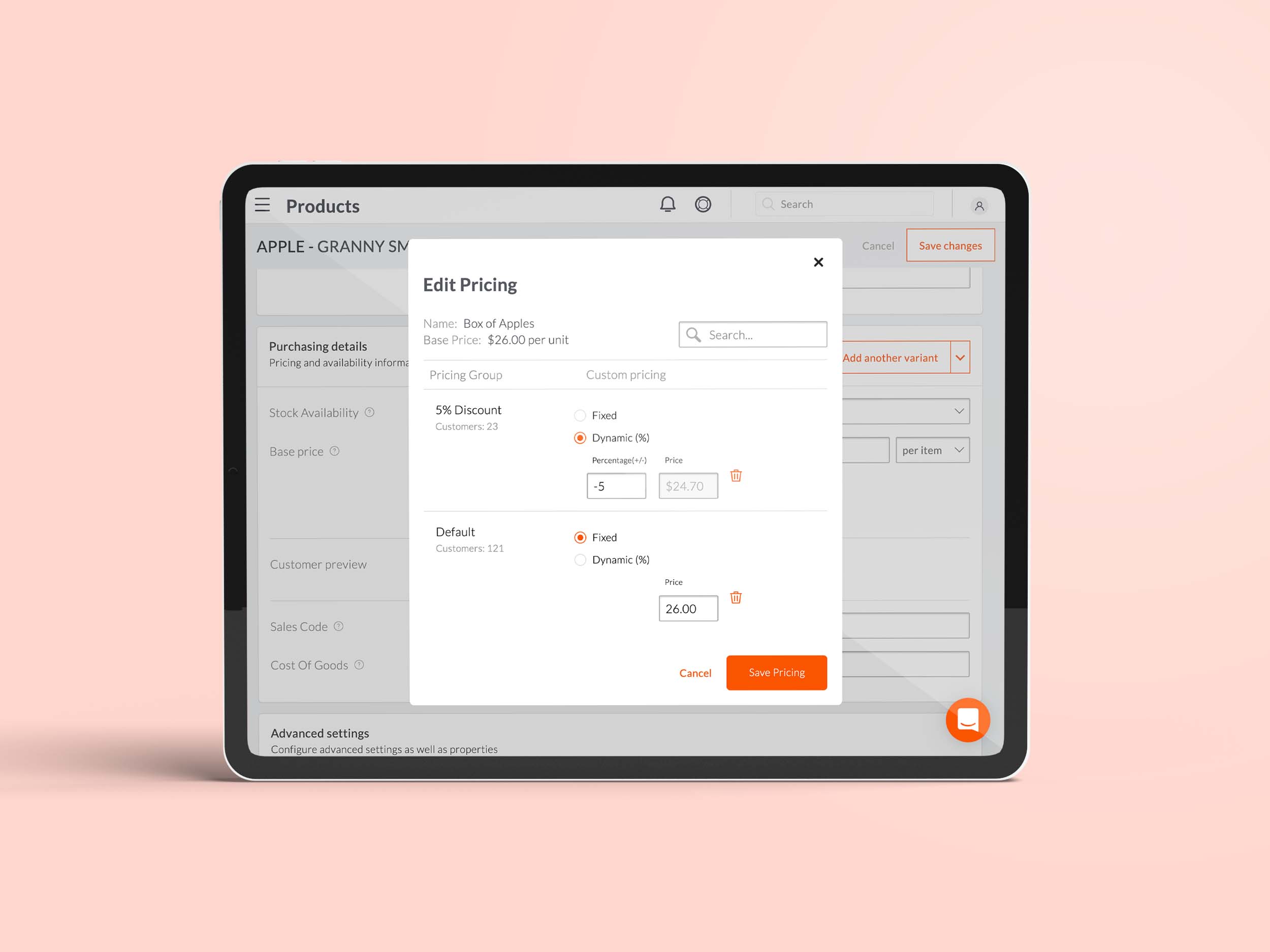 👀 Customers can now have multiple visibility tags
If a product has a visibility tag and a customer has the same visibility tag, they can see the product. It's that simple!

Customers can also finally have more than one tag, so you don't have to create custom visibility groups for each customer. Learn more about the upgrades to visibility tags.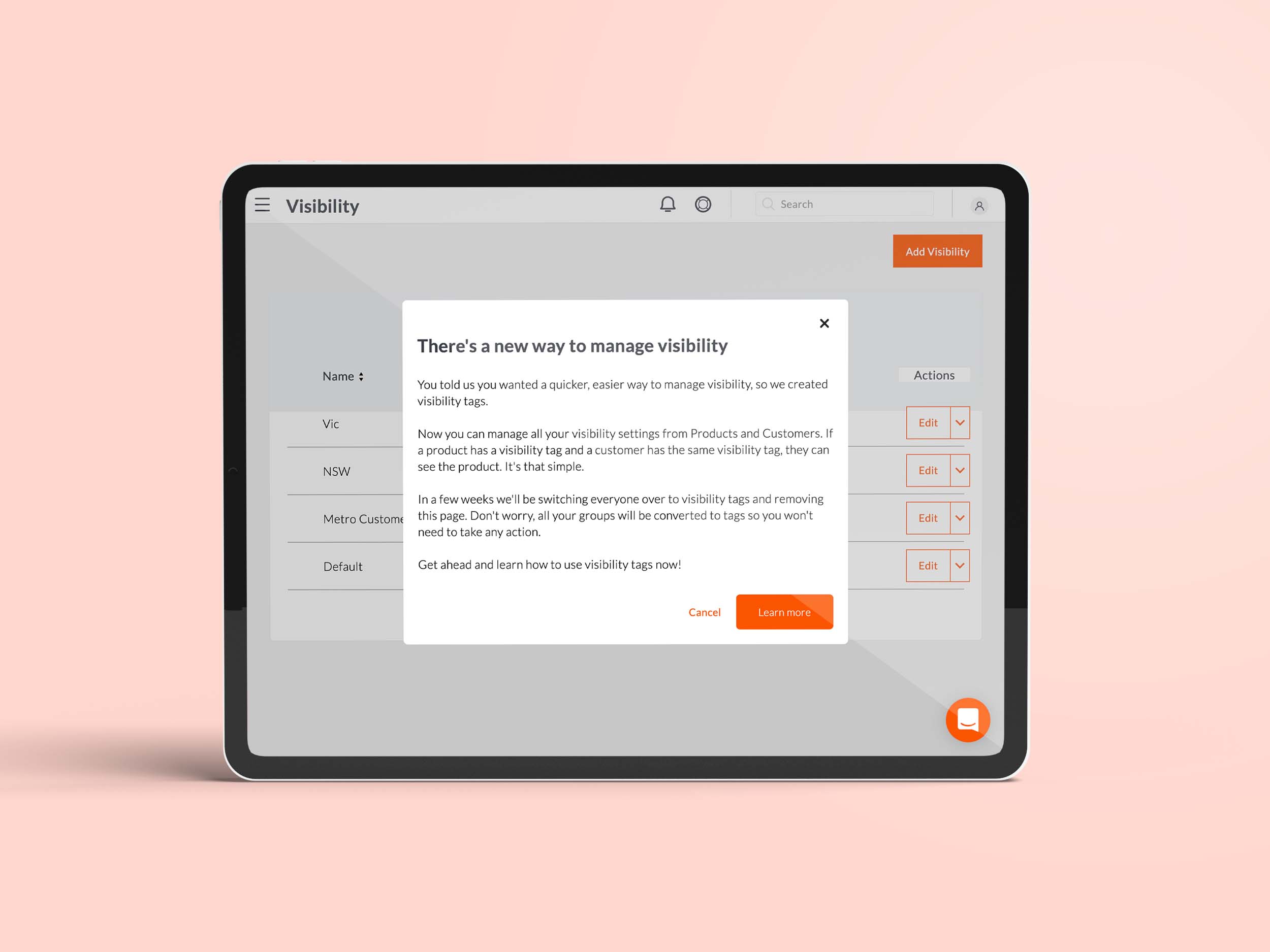 We'll be updating you again throughout the year with more product updates, so keep an eye on your inbox to stay updated and make the most of your Ordermentum experience.
Are you a venue? Then check out our latest Venue Product Update for any changes specific to you.
Or, check out all our product updates.