NSW and VIC have opened up, and venues across the country are showing their resilience and drive for getting back to better business.
To help with that goal, we've fast-tracked some product updates to make trading smarter even easier.
Find out what we've been working on below. (If you're a supplier and interested in changes we've made specifically for you, check out our Supplier Product Update.)
All your invoices are now in one place
Imagine sifting through emails or a drawer full of invoices, trying to guess what's been paid and what hasn't. It's painful to think about - but if you download the latest version of the Ordermentum app on iOS or Android (or update your current version), you can see all the invoices from your suppliers in one place.
Just navigate to the Pay tab at the bottom of the screen: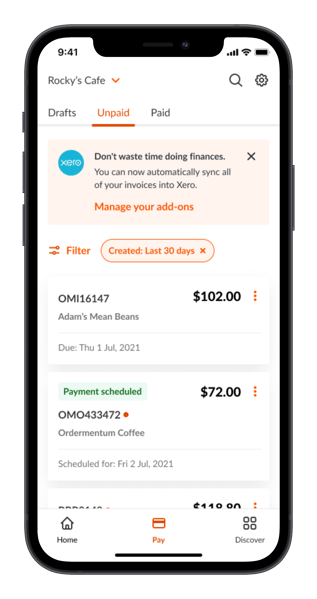 Sync your invoices to Xero
To make your life even easier, you can sync all your invoices through to Xero.
If you have supplier invoices outside of Ordermentum, you can upload your other supplier invoices to see all of them in one place. Learn more about Ordermentum Pay.
Coming soon: discover new suppliers and products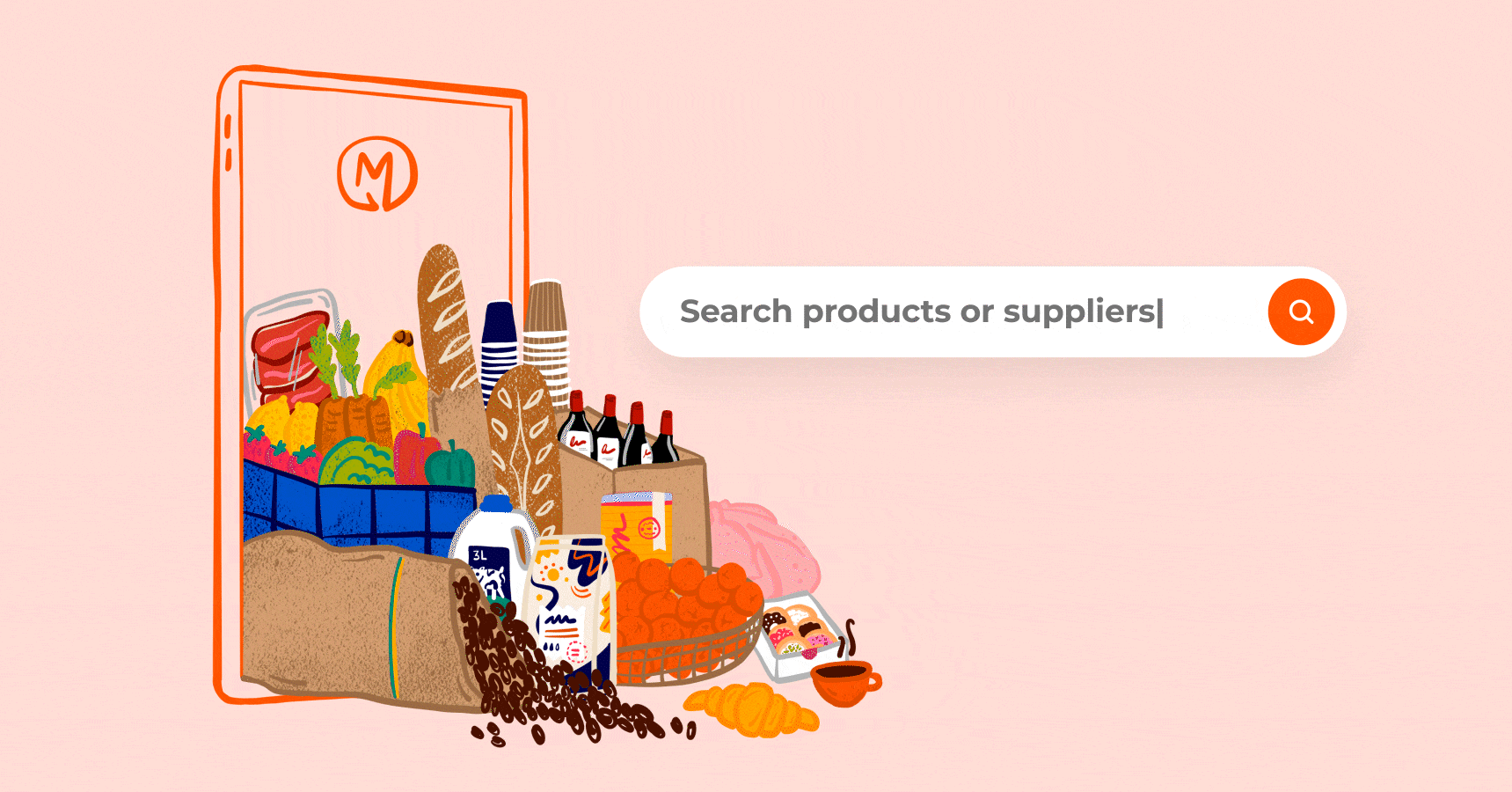 Sometimes it's hard to find the right supplier and the best supplies for your business. Maybe you're happy with your coffee supplier, but aren't able to find the best cronuts in town.
We're solving this with a better search experience in Ordermentum that's going to make it even easier to find products from your existing suppliers, or to source products from new suppliers.
Improvements to search will be launched in the coming weeks, so keep an eye out for the next product update.
We'll be updating you again early next year with more product updates, so keep any eye out on your inbox so you can stay updated and make the most of your Ordermentum experience.
Are you a supplier? Then head over to our Supplier Product Update blog for updates specific to you.