How to get 'the good stuff' for your venue
It's a time-consuming task to find the best of the best. Luckily, for their Adelaide customers, Orenda Goodness makes it a lot easier.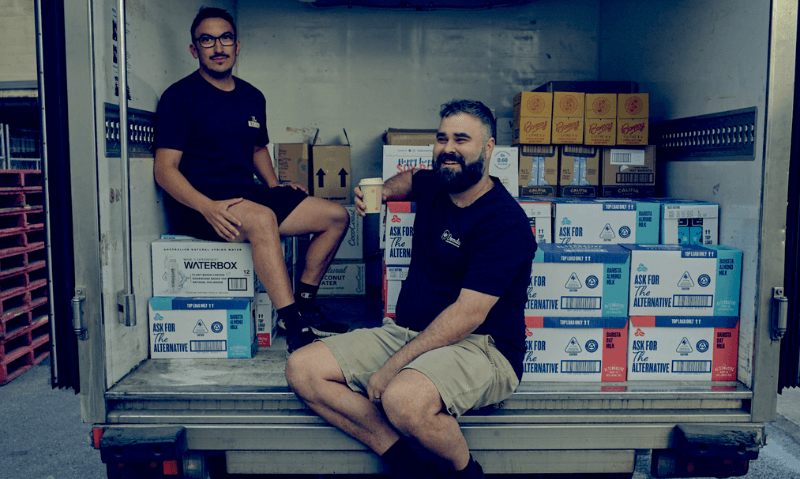 As any busy venue owner knows, it's not always easy to get those tasty, high quality items that your customers just love. Often, you have to spend hours seeking out specific suppliers and dealing with them all separately. It's a time-consuming task to find the best of the best.
This was the experience of Richard and Michael who were running their own separate businesses in 2014.
Michael was running a raw cake and protein ball distribution business with his mother (that eventually expanded into a cafe), and Richard ran a milk and cold brew coffee distribution business off the back of his experience as a barista.
"It's Adelaide, so we ended up crossing paths and selling to each other," says Michael. "I would buy milk from Richard at cost price and sell it to our cafes, and he would do the same with our milks and sell it to his customers."
Through their regular interactions, the pair realised that, in addition to not being able to always easily source the products they wanted to, they also felt they could do a better job than their third party logistics company.
From that kernel, grew Orenda Goodness, an Adelaide-based distributor selling a wide variety of brands, from the established Happy Happy Soy Boy to smaller players like The Great Australian Gingerbread Co.
"Richard and I both set out to offer products to customers that we called 'The Good Stuff,' says Michael. "It's those items you see in stores and want to try. Coming from different experiences within hospitality (specifically cafes) we both knew that it wasn't easy to get the good stuff."
They called the business "Orenda," a Native American/Iroquois term relating to the spiritual energy that pervades all natural objects. "We like having fun with what we're doing and bringing a good energy to it."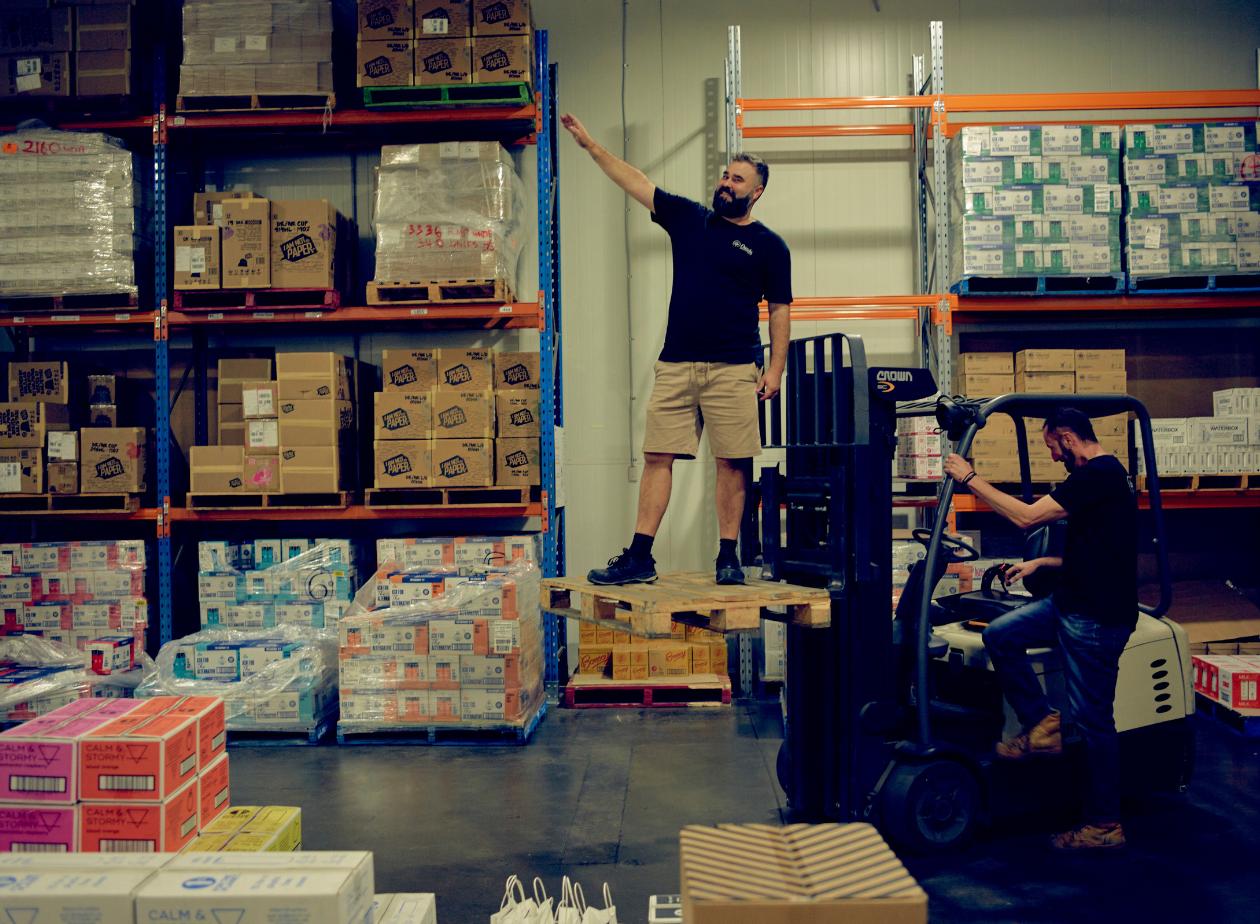 This focus on good energy informs the ethos of the business. "We've both managed cafes in the past, so we always think about what we might have liked to stock in our cafe. We don't pick run of the mill products," says Richard. "We try and either work with local suppliers, or buy products that are environmentally friendly, or that have a health focus."
The focus on local means they can help brands who are trying to get off their feet. "Recently, we worked with a supplier called Naughty Nannas. They're incredibly delicious locally baked cookies and we wanted to help them grow. So we bought a small run, and put them up in our system and they started selling really well."
When it comes to sourcing new products or being on top of trends, Michael says he defers to Richard. "Richard is always across new things. For example, in the early days of oat milk, Richard had cottoned on to the fact that it was going to be huge. He's always out there trying everything, and that's why we were able to get on to oat milk early and build a great relationship with the supplier."
These days, businesses tend to approach Orenda, which means the issue is now they have too much choice - and the challenge is bridging the gap between product and cafe.
"We're now working on slowing that down and being really selective about our catalogue because it's too easy to just take on everything that looks good." This selectivity is very much informed by trends and by savvy menus who keep an eye on social media and the next hot thing.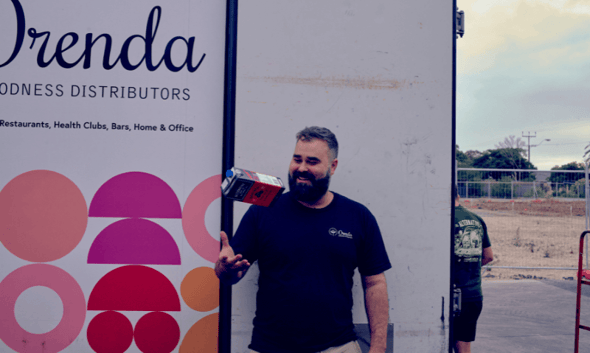 "We have some very early adopter customers. They'll call us and request items like yerba mate [a South American energy tea that's an alternative to coffee]. While something like this has actually been around for ages, it all starts with the consumer becoming aware, talking about it, and it eventually filtering up to us."
This means that Orenda stocks everything from well-known alternative milks to more obscure items like Magic Mate, a Peruvian cacao powder with medicinal reishi mushroom.
There's also been a big shift in dietary requirements and a focus on health in recent years that the pair say is accelerating. "Looking back nine years, we've seen a complete flip. Gluten-free is totally normal, for example. Before people would steer away from it and it would come with a nasty price tag, but not anymore."
What sets Orenda apart is not only their attention to the consumer landscape, but the speed that they react to trends. "We can be very quick. We'll talk to a supplier and if we can see the need/demand we can have them in our system and on a truck within a week."
It's this responsiveness that's made them trusted by the venues they serve. But beyond the logistics and operations, are just two good people who believe in the name they gave their business.
"We focus on good energy, and we focus on just being people. It's all about respect and communication, and that seems to work really well with building strong relationships."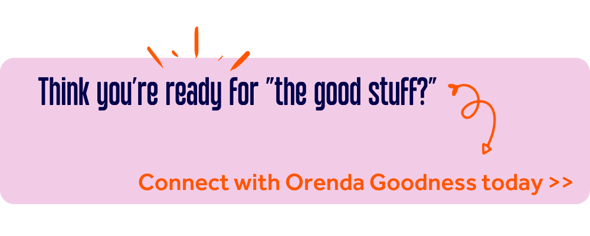 ---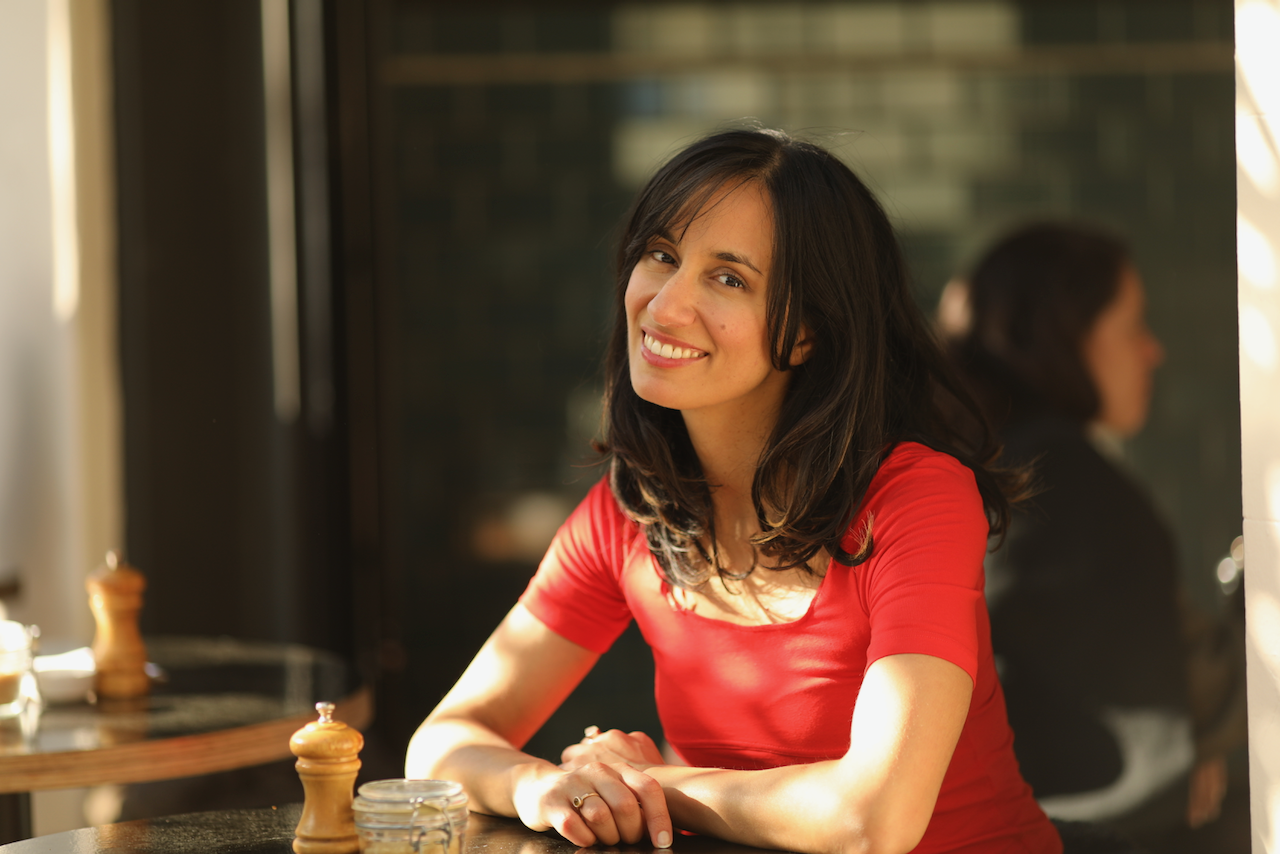 Written by
Esha Thaper
Hospitality lover, food researcher, amateur chef, budding barista, and writer of content at Ordermentum.
---