Leon Kennedy from Proud Mary joins Ordermentum
A business is only as good as the people behind it. That's why we're excited to welcome Leon Kennedy from Proud Mary to the Ordermentum team.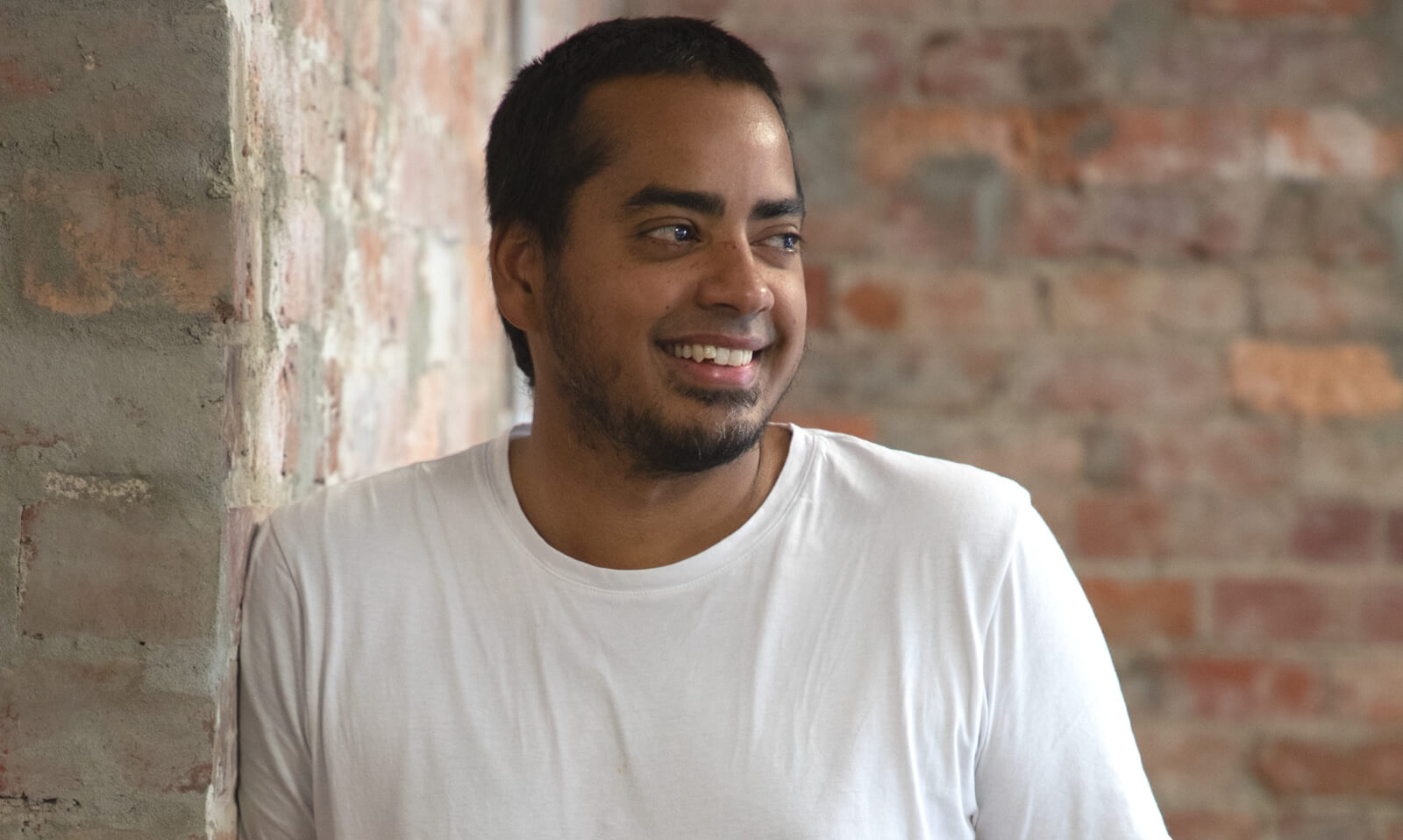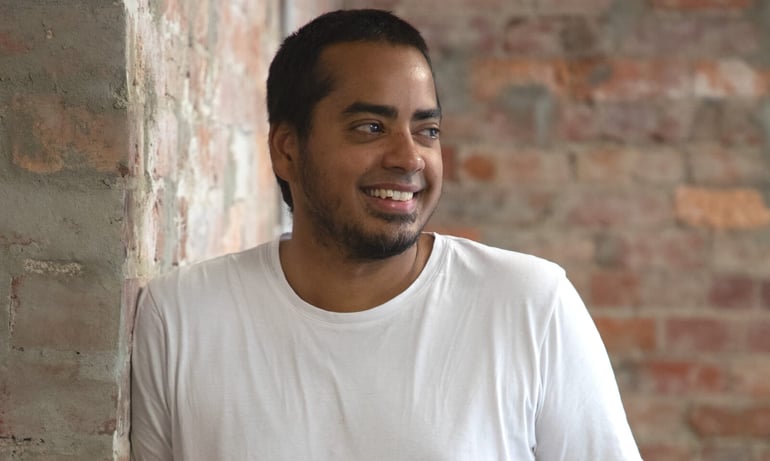 A business is only as good as the people behind it. That's why we're so excited to welcome Leon Kennedy to the Ordermentum team, and we're looking forward to having his expertise as we elevate our offering and even better connect venues and suppliers across the country.
Leon was a key factor in the growth and success of Proud Mary, where he helped the company expand to the US in his role as General Manager.
Leon's success with Proud Mary isn't surprising, given his illustrious track record in hospo. From working with Christine Manfield in London to co-owning success story B'Stilla, Leon's discovered that the secret to success in hospitality - or any business - comes from a sense of purpose and meaning.
We talk to him about what he's learned, why he's chosen Ordermentum, and where you really find the best coffee in Australia.
Tell us a bit about your journey into hospo?
My Dad was a chef, and when your Dad's a chef, you don't see him unless you go see him in the kitchen. As a kid, I remember sitting in his office when I was sick, just drawing and mucking around, and I'd be listening to him run performance meetings with his chefs and things like that. You get across a lot of stuff that way.

After high school, I wasn't interested in university, so my Dad got me a job in a restaurant/hotel/function centre. My first night was polishing cutlery and running food - luckily I didn't mess up and the job quickly became a traineeship. By the time I left, I could work in every department: front of house, the bar, running functions, etc.

I took that experience, got my food and beverage certificate, and ended up in London, working the first few months in a pub and having way too much fun every night.

Then I worked at this cool brasserie in Notting Hill, before getting a job with Christine Manfield [one of Australia's best known chefs], who had a restaurant in London at the time. That's where everything changed for me. That little cohort I worked with were pretty exceptional - everyone went on to do some crazy stuff.

Liz Carrie ran the Movida group, Lauren Pratt opened a bunch of bars, and then there was Banjo Harris Plane who was the GM at Attica.

After my visa ran out, I came back to Melbourne, and worked at One Fitzroy Street in St Kilda. I'd get pulled into running the floor, but I was still pretty young and struggling to manage people much older. So I got out of hospo for a bit, working in music and working as a window cleaner.
You owned your own cafe at 22 - how did that happen?

After my break from hospo, my brother helped me to refocus and buy a cafe in the South Melbourne markets. That's when things got hectic. I'd open up by 7am, and then run service all day. Send everyone home at two so I could save the wages..but still the business wasn't making money.
What kept you there?

At that point in my life, I didn't really have any understanding of purpose and meaning. Ultimately, I wanted to make money. And while that's not a good driver, I got that cafe pumping and eventually opened another one in South Yarra.

This was also the time I was developing my love for specialty coffee when no one knew what it was. No one was drinking black coffee or espressos, and the market wasn't saturated. But I was developing my love and craft, with the help of Nolan Hirte [founder of Proud Mary] who I connected with during that time and would always chew his ear off about how to make coffee better.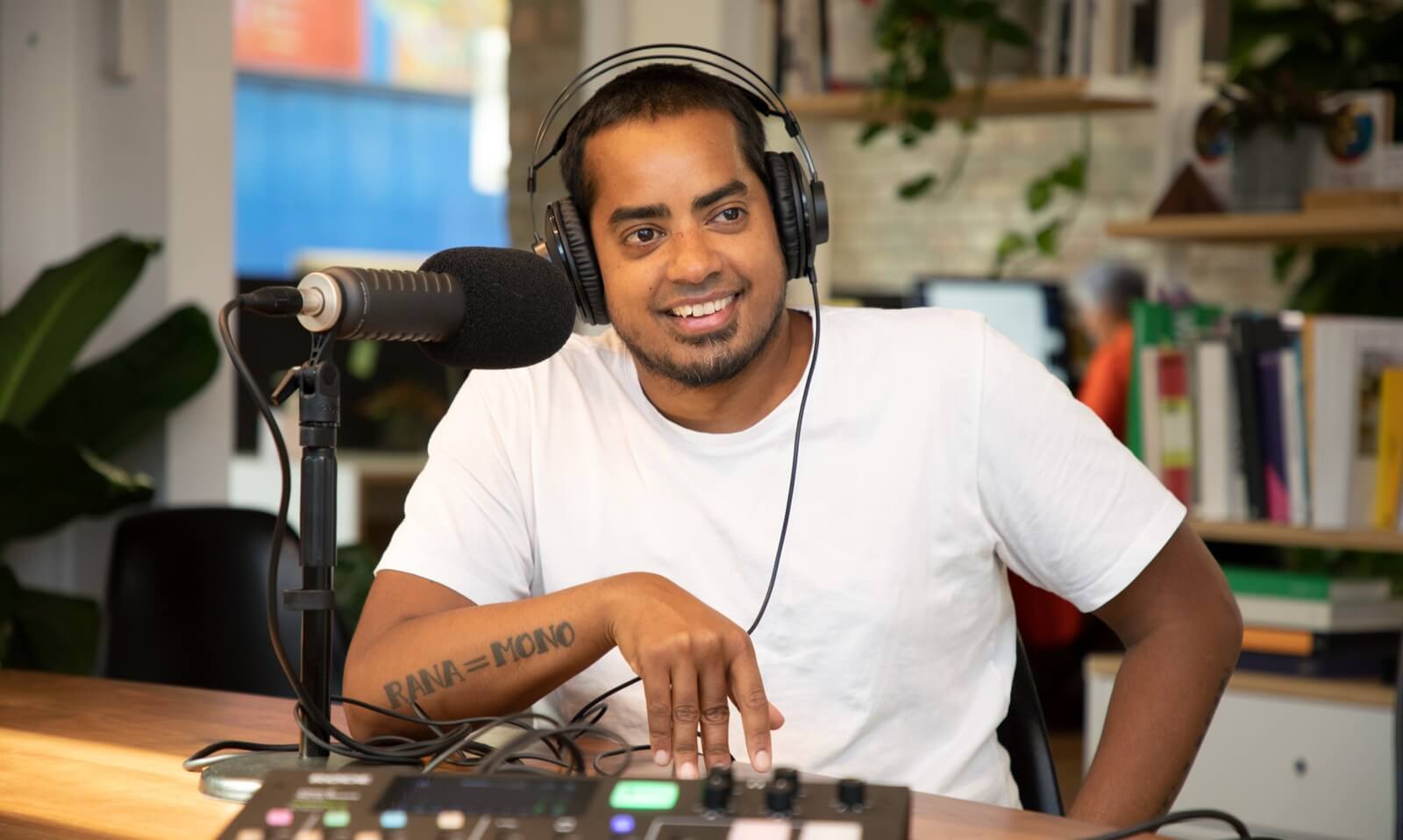 Why did you decide to sell your cafes?
I had the cafes for a couple of years, and then had an existential crisis around my mid-twenties. I wasn't seeing my friends and family and all I was pushing was money. So I decided to sell the businesses and that enabled me to go travelling.

I told myself I wouldn't come home until I figured out what I find meaningful. It hit me that where I feel happy and most fulfilled is when I'm adding value and helping people. And the way I can do that is by helping businesses so the people behind them can enjoy their lives more.
What was your first wholesale project?
After I went traveling, I came home and was connected to a coffee roaster called Padre who used to supply me with coffee at my cafes. We decided to launch a wholesale program to get all their venues on autopilot.

Our 12 month goal was to supply 800 kilos of coffee to cafes per week. We hit that goal in eight months because we implemented some Leadership and Management training. I got the book from RMIT and met with the managers from each venue every Thursday night and over beer and pizza we went through the whole thing! The managers became such weapons that it totally freed myself and the founder up to grow the B2B part of the business.
How did you end up working at Proud Mary?
I'd always loved what Proud Mary's been about: their focus on positive social change, and helping farmers. Nolan's vision is just so compelling, so when he asked for help, it was easy to get on board.
How did you get involved with B'Stilla?
At the time I was working for Proud Mary, my best mate was opening a restaurant which he wanted me to be involved with - B'Stilla.

B'stilla was a defining moment in my life. We overspent on the build, no one showed up - at one point, we were 100K in debt - but we went all in. But we went all in and within 9 months, we'd turned it around and got that business to be really profitable. We won best restaurant in the Good Food Guide in 2014 and 3AW announced it as their restaurant of the year.
Why did you leave B'Stilla?
I wanted to get out of business and have a full time job to spend more time with my family. Proud Mary was offering that, so I exited B'Stilla even though at that point we were expanding in Singapore and doing a lot of interesting stuff.
What else did you do in those pivotal years that you're proud of?
Personally speaking, it was the most incredible time of my life. I met my wife, got married, and we started having kids. I got so much confidence from that: when you meet someone and genuinely experience love, it's a real miracle, and you're seen for everything that you are; for all your failures and successes. And that love set me up for what happened professionally.
How did Proud Mary become the success that it is today?
On paper, Proud Mary's didn't seem like it would be a success, but we were really pumped up about changing things, and changing the coffee industry.
We wanted to change coffee education, change the way people drink coffee, and drive up profits for farmers.

It worked, and we ended up expanding to a cafe/roastery Portland in the US in 2017 - before we'd even expanded to an additional site in Melbourne. That project has gone great: the roastery and cafe are insanely busy, and now there's even a Proud Mary cafe in Austin in Texas.
What were your biggest lessons from Proud Mary?
There's a book called Zen and the Art of Motorcycle Maintenance. In it, there's a quote: "You want to know how to paint a perfect painting? It's easy. Make yourself perfect and then just paint naturally."

So live perfectly and the business stuff all happens. I've always found that if you don't have a really good sense of who you are and what you find meaningful, then you'll always have a hole in the bucket. So you really have to figure that out first, which we had at Proud Mary. And all the business success flowed from that.
What's one of your biggest lessons in business overall?
Understanding accounting. It sounds simple, but understanding the theory and the science of double entry bookkeeping is the most important thing you can do in a business.
And once you have an understanding, you can streamline it. I don't think an operation isn't truly elite unless all of its information is just filtering into the accounts and reporting systems in a really seamless way.
How did you end up at Ordermentum?
Making the decision to leave Proud's was easy because it was just time. I'd helped get the business cherry ripe, and so it was a smooth exit.

From this point there were several reasons Ordermentum stood out. At Proud's, we used Ordermentum and it allowed us to spend our time and money on building our product and on customer service; the stuff that really matters.

Secondly, I knew Joe and the team were amazingly customer focussed. They were really passionate about the success of their customers and the entire industry. You could feel it from the get go.
I suppose it just came down to having a great feeling about the business, and the opportunity to change the industry for the better. They're helping people with their businesses trade smarter so they can enjoy their lives more.

Since seeing the other side of things, looking behind the curtain so to speak, I can say with real conviction and honestly, this is a crew that cares deeply about high trust relationships and the long-term success of their customers and the industry.
What do you think the hospitality industry needs right now?
Training, training, training. For example, there's a company called Delaware North, a hospo management company, and they have a huge amount of staff on their books for hiring. The average amount of experience of these staff used to be 4.5 years.

That's now that's dropped down to four months average experience. If you take that as a representative sample of the industry, you can see why hospo service is patchy now everywhere you go. I think the antidote to that is training - because the people are out there. They're not at the standard that people want to hire at. But if they're baseline capable, get them in.
Okay…the toughest question of all. Does Melbourne really have the best coffee in the world?
When I think about what makes someone have the best coffee, I think 'where do people have the best coffee experience?' It's not necessarily about the intricacies of espresso. It's about the feeling someone had when they were buying that coffee and drinking it.

I think the place in Australia that's actually doing that the best is Brisbane. Melbourne's super saturated and there are so many options. In Brisbane, people are excited and there's more of a culture of discovery. In Melbourne and Sydney, people are a bit flat - although in saying that, I do think that excitement will come back!
Ready to find your next coffee supplier on Ordermentum? Or ready to become a supplier on Ordermentum? It's so easy!
---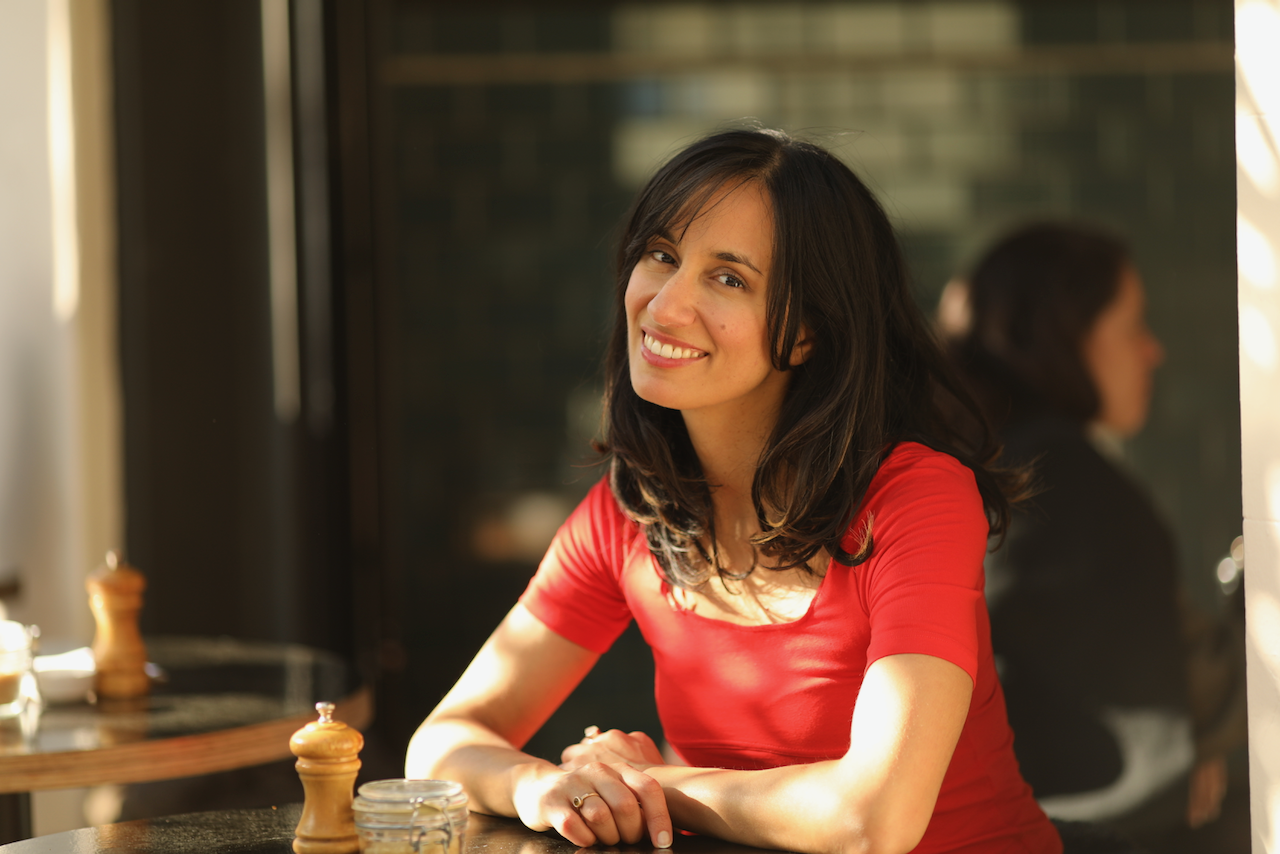 Written by
Esha Thaper
Hospitality lover, food researcher, amateur chef, budding barista, and writer of content at Ordermentum.
---