Vili's, a family-run business that's a South Australian icon
They distribute nationally and internationally, but they remain truly South Australian. From humble beginnings in 1978 to a beloved local brand, we find out more about what makes Vili's, a family-run business, so special.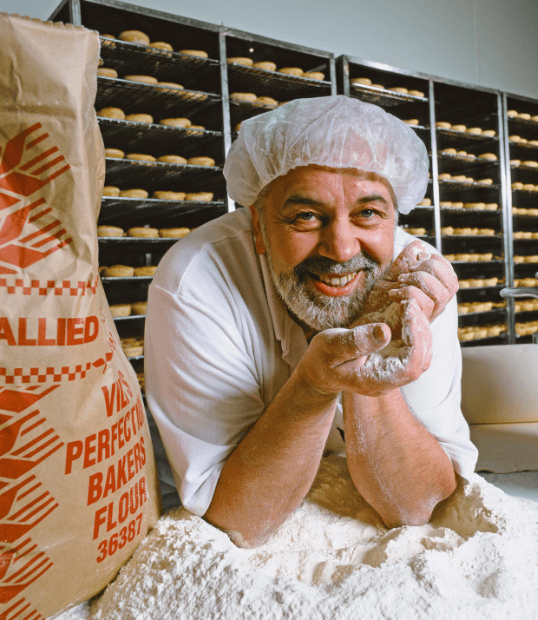 Founded by Vili Misilit, whose family escaped the Hungarian Revolution and reunited in Adelaide, the bakery Vili's Bakery is a genuine South Australian icon. Vili started the business by opening a small continental bakery in 1978, alongside his wife Rosemary. From there, the business has grown and grown, and now export to 24 countries, with an office in the UK.
Vili passed away a few years ago, so we spoke to General Manager, Peter Utry about the trajectory of the business. Peter has proudly been with the business for 32 years, and has seen the family-run business become an icon and a success story.

How does Vili's distribute nationally?
We distribute frozen products - we're frozen in every market except Adelaide and Sydney.
In Sydney, we supply some stadiums, and at the end of the games, they have the option to freeze them and then sort them out for the next game, just to manage their stock levels. It's part of the service that we can offer that some of our competitors can't.
What's the Vili's origin story?
He'd trained as a pastry cook at 14 and left school to bring some money home for the family, and that was the foundation for the business. When he first started, he was doing continental cakes.
At the same time, his sister also had a business in Lee Street [in Adelaide], a continental shop, but she had people coming in asking for pies and pasties. She didn't want to buy them from somebody else, so she asked Vili to start making them.
At the beginning, they were there making pasties by hand, chopping up the vegetables and putting them in pastry.
When I started working there, no one even knew who Vili's was. People just perceived it as a small brand with homemade products.
Seeing the brand grow has been amazing, and even though it's well known, I still think it's a much bigger business than people realise.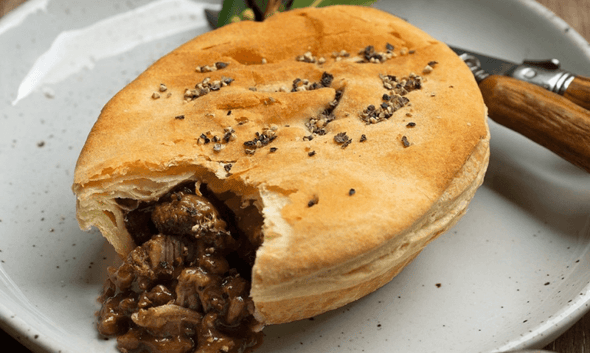 What are the most iconic Vili's products?
When we launched the Vili's brand name, we launched a Hungarian goulash pie at the same time, which was a great story, because Villi had a very distinguishable Hungarian accent, and everyone remembers him talking on the radio about the Hungarian national dish being Hungarian goulash, and combining that with an Aussie pie. It was a great story and it got a lot of traction.
A lot of people who discovered Vili's around that point in time still are still really passionate about the goulash pie.
Aside from the goulash pie, there's also the beef pie which is always a staple. In our Aussie beef pie, we use 100% beef, and we've got a unique combination of spices in our filling.
How do the pies get made?
We have to operate at such a volume, that there has to be a process. We make the pies on a line, which forms the shell. The pastry is then pushed into the shell, it goes under a hopper, and filling is deposited into the pie.
Another person puts that pastry over the top and then somebody takes that tray off the other end, puts it into a rack. We use scissor cuts in the top of the pies to determine which products are and all those cuts - every single one - are done by hand. It's a little V at the top of the pie.
How is Vili's different to other wholesale bakery suppliers?
As you grow, you just become more accepted as setting a standard. And I think that we've set a benchmark in terms of the way we do things at the scale we do. I mean, you're always going to have a smaller bakery which is going to make 20 to 35 products a day, and the product is going to be amazing and be sold for $10 a pop.
We aren't that small-batch market that we're in now, even though people are just amazed at how hands on our product is in the bakery. And we're also much higher quality and a bit more expensive than a lot of other 'mainstream' bakeries. For example, there might be a couple of products on the market that do flaky pastry at the top and bottom, but that style is usually seen with smaller, more boutique bakeries. A lot of bigger bakeries work with a short crust base as it's easier to work with, but we have a technique that allows for flaky pastry base. It's definitely our signature, and hard to achieve with mass production.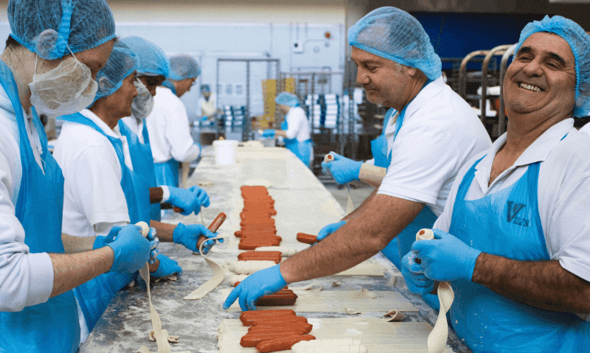 How many people does Vili's employ?
So we employ 350 people on site here, in Adelaide, where most of our production is done. We also employ about 20 or 30 people in Sydney. And then we've got a sales manager in Queensland, and we also use distributors.
Where do you source your raw ingredients?
We're using Allied flour and Goodman Fielder margarine. In fact, Goodman Fielder were keeping a line alive just for our product because Vili wanted it done a particular way.
We use Australian beef, and we only use chuck rolls in our product, and we butcher them ourselves on site. We trim them all out, trim the fat and trim the meat. Then we mix it on site so it gives us total control over the product and allows us to keep our margins lower.
Have Vili's recipes stayed the same?
Yeah, definitely. With Villi passing, that's been a huge thing to keep the legacy going, and it's made easier by the fact we have a lot of people that have been here for 15 plus years.

The recipes themselves, we're not handing them around, but they're not kept under lock and key either. It's not like you're doing one batch of product and then that's going to do your day's production. We might do 20 mixes of pie filling in a day and that information needs to be available.
How many pies a day would you make?
Depending on the day? About 60,000 a day.
How do ensure quality at such high scale?
Now we don't have Vili, we really rely on the expertise of those who have been on the floor a long time. In the baking game, it's art versus science. QA is always working more along the science line and the bakers are working along the art line. And you have to get a balance between both, and getting the balance requires experience and knowledge of the business and product.
We have so many facets of the business and product that have a knock-on effect, but for example, the pastry. Different temperatures, variances in humidity, and variances in wheat will all have a dramatic impact on the final product. So we need the people that have been around for 15 years or more, who know what to do, so we can keep running at scale and not compromise on quality.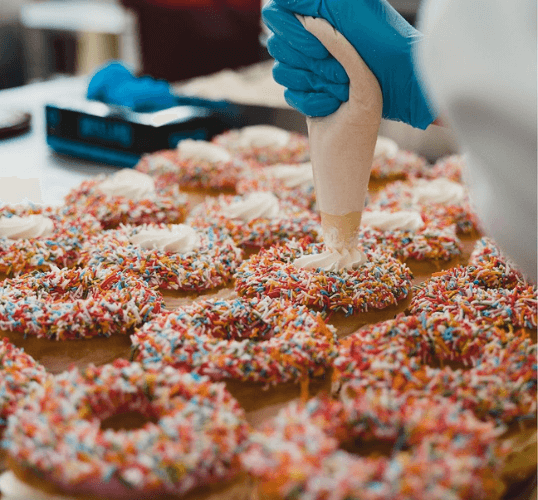 What has changed since Vili passed away?
When Vili was alive, he was so connected to the business, especially the production sides of things. So many people would have contact with him, and you can't replace that, and I think people are still healing from that.
He was a mentor, and a father figure. And because it's a family business, it's very different to a corporate.
Vili did a lot of his business in the cafe at the table, offering his salespeople a glass of wine. It was his lounge room, like you were coming into his house. And now with Vili gone, Rosemary his wife owns the business, and Alison, his daughter looks after a lot of legals and financials, his eldest grandson Josh works in quality assurance, and his younger grandsons Luke works in social media.
That's why the business still retains that family feel. You can't bottle that and sell it. It's just kind of there.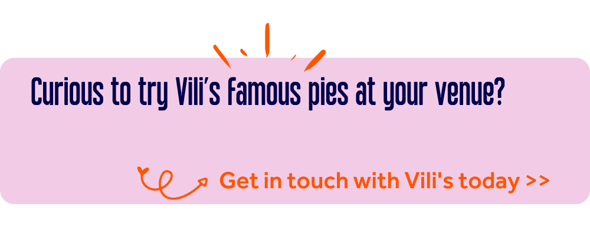 ---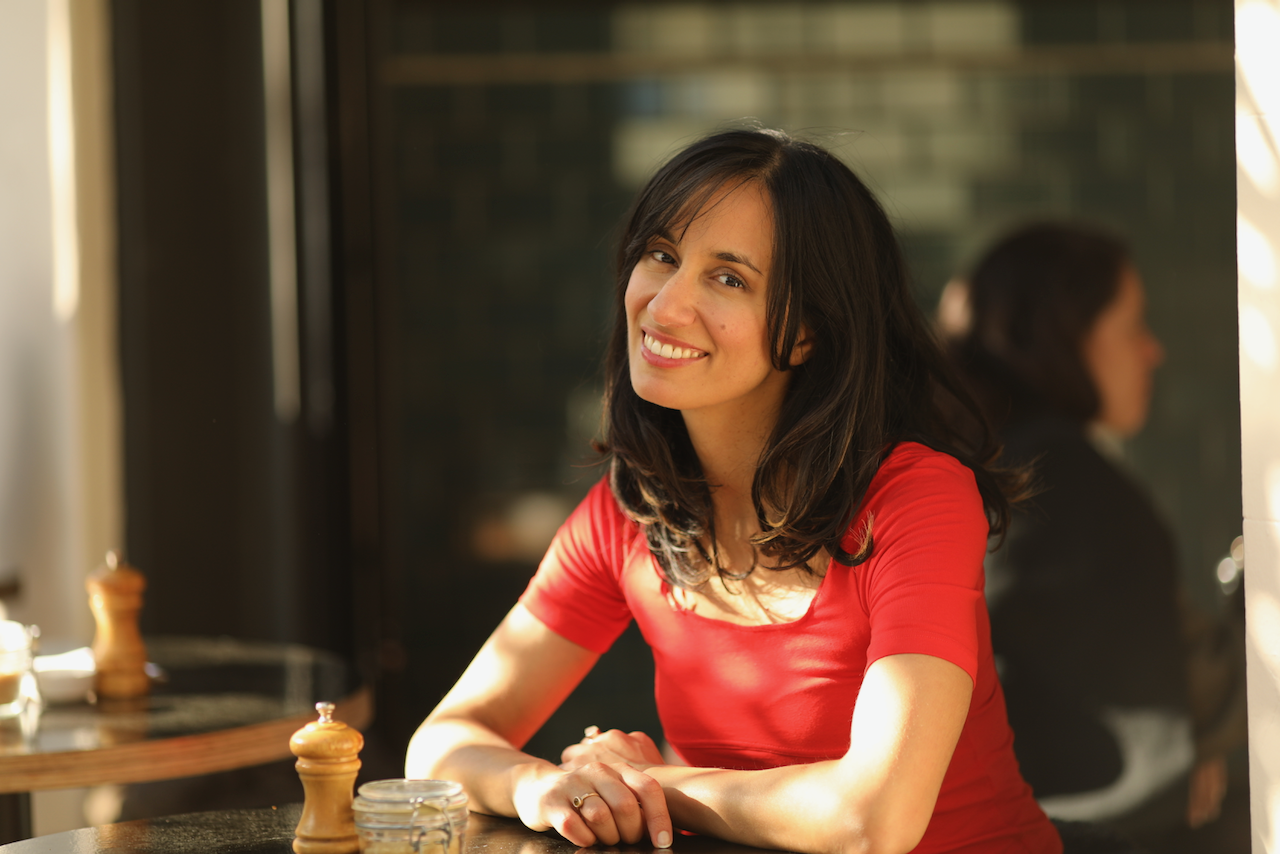 Written by
Esha Thaper
Hospitality lover, food researcher, amateur chef, budding barista, and writer of content at Ordermentum.
---