How will hospitality get back to better business?
The past two years have had a massive impact on every hospo and wholesale business in Australia. As Australia recovers, we've done a hospitality health check, and asked the important question: how do we get hospitality back to better business?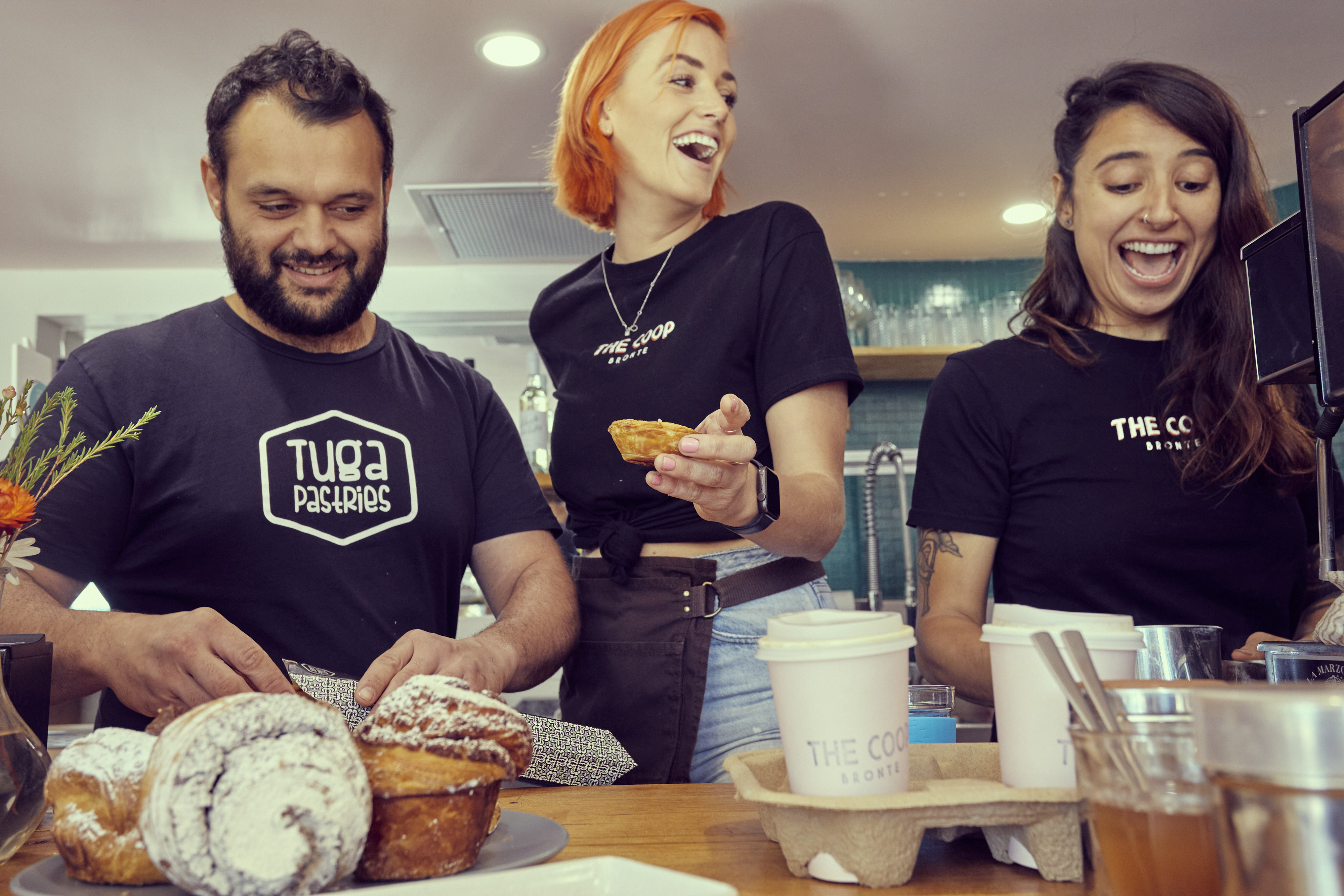 Our post COVID hospitality survey results
The past two years have had a massive impact on every hospo and wholesale business in Australia. We've witnessed the struggle, but we've also seen resilience and ingenuity.
As Australia recovers, we've done a hospitality health check and surveyed our entire network about how they handled the lockdowns and restrictions of the past two years. Importantly, we wanted to know how what the industry needs for a better future.
The results were overwhelmingly positive. There's been hardship and suffering, and a lot of frustration, but the outlook for most seems to be a hopeful one. The industry is ready to get back to business, but the important question is: how do we get hospitality back to better business?
In the coming weeks we're going to explore this question in further detail (watch this space!). But for now, here's a breakdown and a discussion of the results that emerged from our survey.
#1: Venues feel positive about profitability in the coming months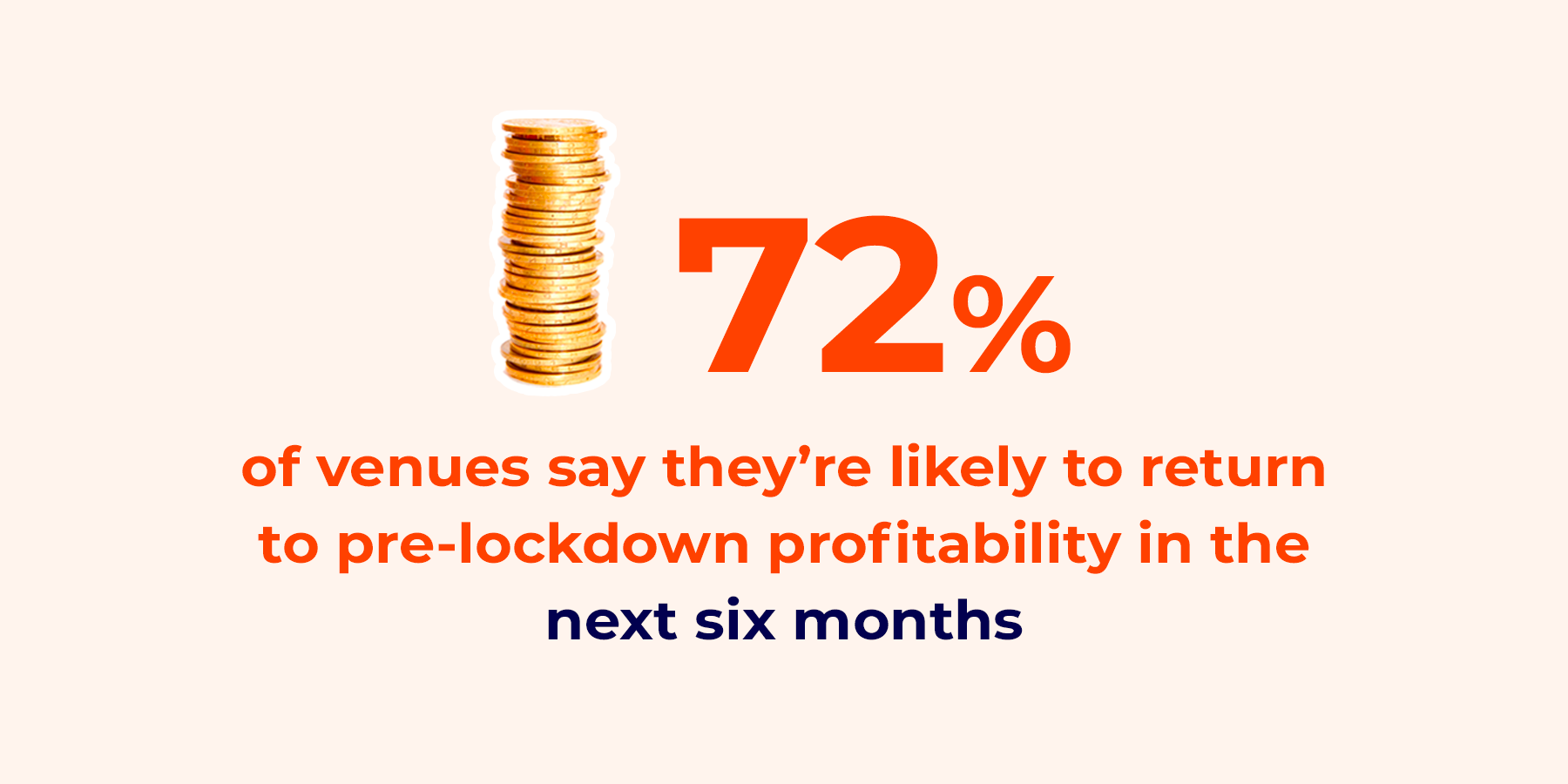 Despite the ongoing uncertainty, 72% of venues say they're likely to return to pre-lockdown profitability in the next six months, and 91% of businesses are at least somewhat optimistic about their businesses.
#2: Hiring new staff and staff retention is a major issue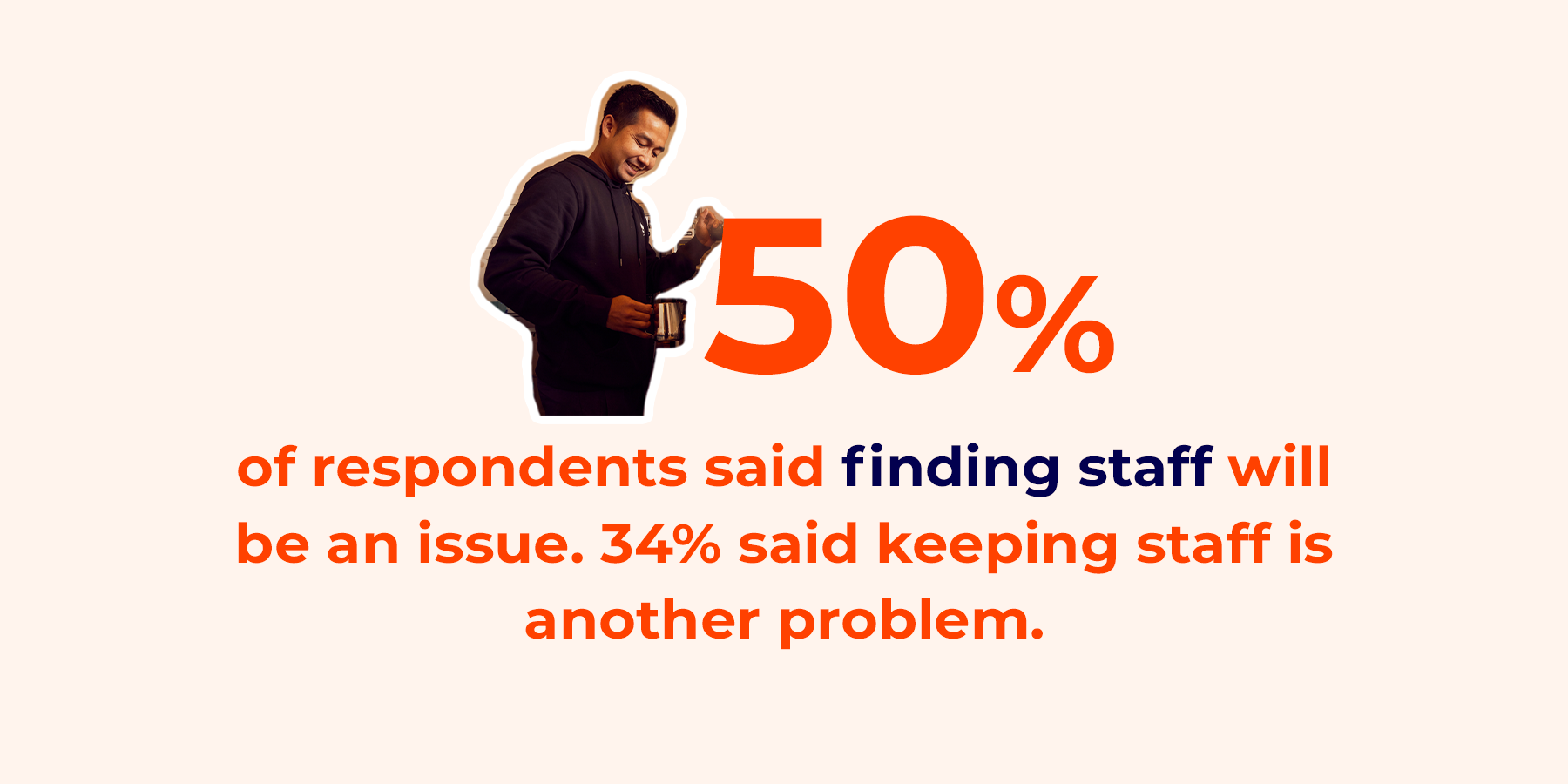 50% of our survey respondents said that finding staff will be an issue.
Around 34% of survey respondents said that keeping staff and staff not wanting to work will be another problem.
There is fear that workers who left the hospitality industry during the pandemic will never return.
"No one wants to work because then they can continue to get government support."

"It's hard to find the best way to manage and reprimand staff for poor work without risking backlash/resignation."

"The cost and time needed in training is prohibitive, especially when staff leave shortly after gaining some training and experience."

"Staff do the bare minimum even though I've continued to pay full salaries and reduced hours."

"I don't think there's ever been a time, certainly not in my years of running businesses, where every single hospitality venue is looking for staff."
#3: Mental health is a problem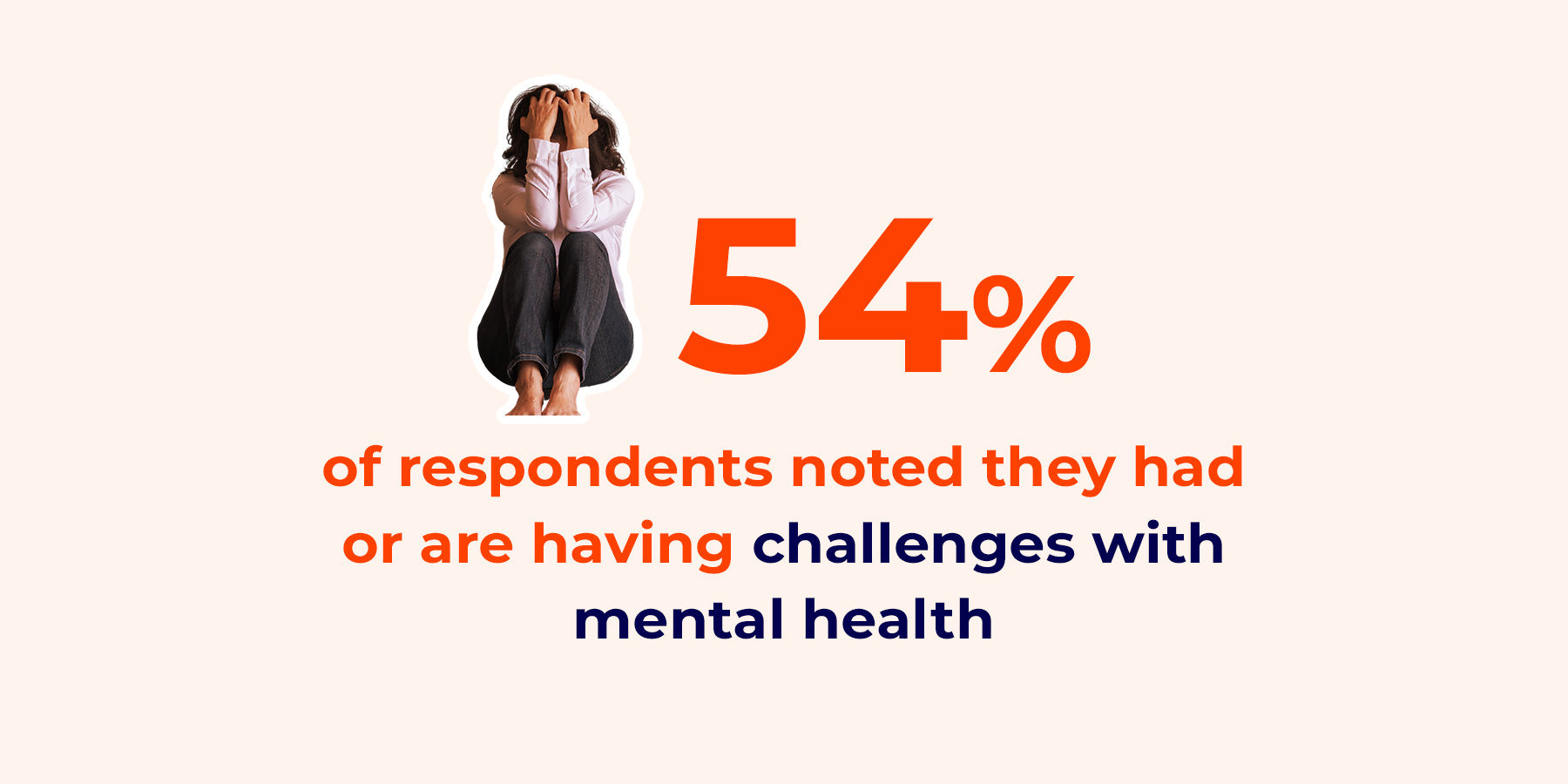 Worryingly, 54% noted that they had or are having challenges with mental health.
"The mental health support is key, and I did try to access some as I felt my business, my whole life collapsing...but I couldn't get the help or find really support that was accessible."
#4: Many hospo businesses feel financial pressure and have cashflow problems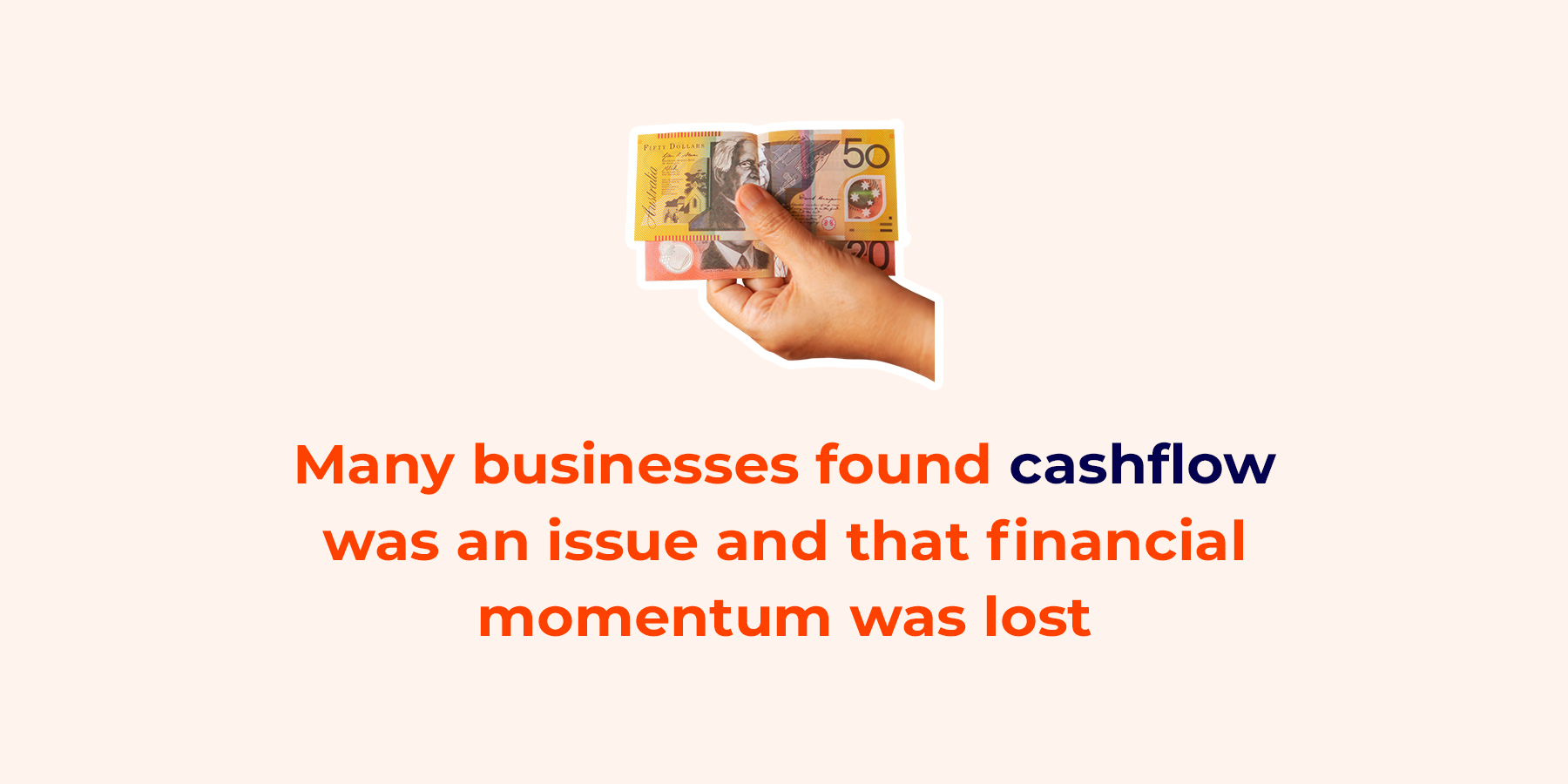 Many businesses found cashflow was an issue as lockdowns and the length of lockdowns became more unpredictable.
"It was so difficult keeping financial momentum, predicting lockdown length, and stock control."

"It's really hard to gauge takings/downturn for next 12 months and to pay rent and other expenses accordingly."

"Lump sum grants to boost our cashflow would have been useful."

"Love it if we could have had a financing solution to help us pay invoices - it'd really help us bridge the gap!"


#5: Understanding restrictions has been a major challenge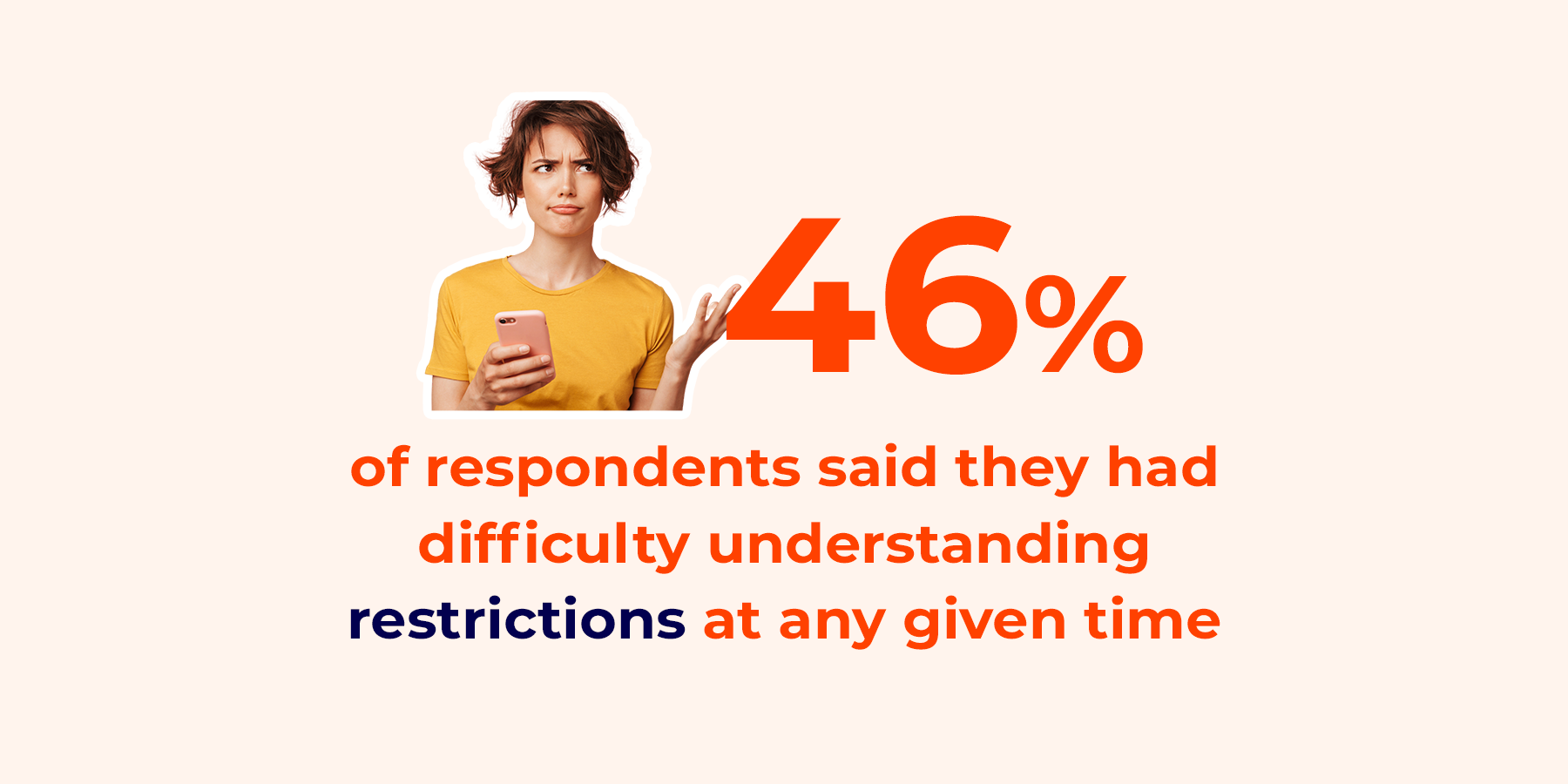 46% said they had difficulty understanding the restrictions at any given time.
52% said they'd had abusive customers or difficulty enforcing COVID rules.
Lack of certainty around 1.4 square meter rule. For many venues, ongoing density restrictions won't be sustainable long-term.
"Sometimes we were notified the NIGHT BEFORE about rules that would have to be implemented tomorrow."

"Too many restrictions & the continual changing of restrictions has done a lot of damage."
#6: Many hospo businesses are worried about having to police vaccination passports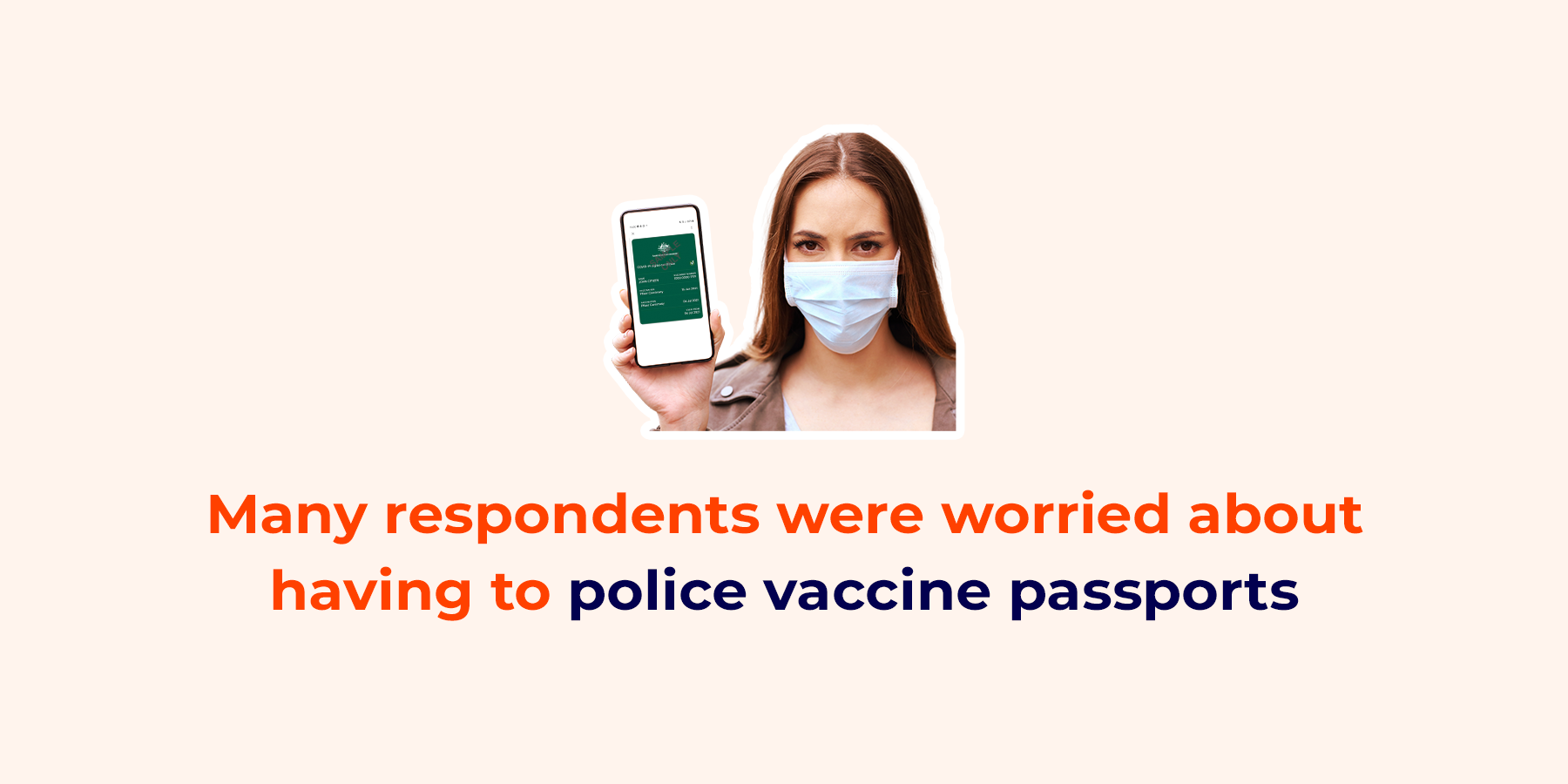 While most who work in hospitality venues are now double vaccinated, venues do not want to police masks and vaccines either for staff or patrons. Many survey respondents highlighted their distaste for policing vaccine passports.
"I guess it is our responsibility to check ...but it does add another layer of detail."

"It could take 20 or 30 seconds to check someone's certificate and for them to check in. That 20 seconds doesn't sound like a lot of time, but then you times that by 100 or 200 a day...And then you lose efficiency and your effectiveness to serve people. And that costs money."

"If the government mandates vaccine passports at any time, hospitality will be decimated. We need to bring customers back into premises, minus the politics."

"The vaccine does not prevent the spread; we shouldn't discriminate against individual choice and remove their right to dine...money is money."
The future and what the industry wants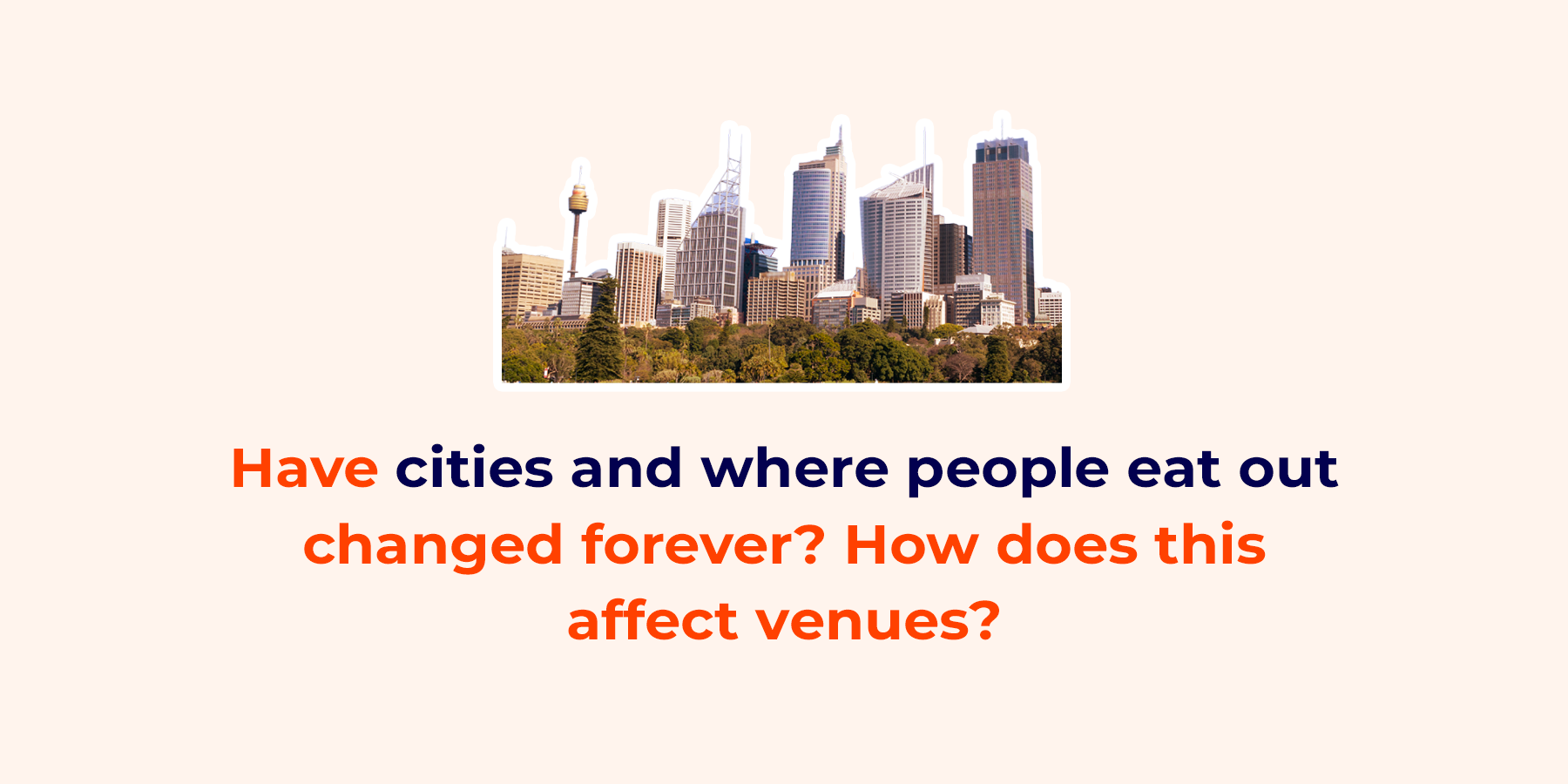 There is concern around the effect of future outbreaks and what happens to industry in the coming months and years.
Many CBD cafes are struggling with less foot traffic and are worried Australia's CBDs will never return to the way they were.
The industry believes the government needs to create incentives to boost hospitality.
"I think the world has irrevocably changed during this pandemic and small business operators will need help adapting to the changes."

"The fact that workers in offices have never returned and that a lot of employers are now looking at allowing their workers to remain in the work from home arrangement, which will ruin each and every CBD in Australia. We can't recover without the workers going back to work, the end!"

"Being in a commercial building, I hope staff are given incentives to work less from home. The city is so quiet and we depend on them."

"Simplify the award system for hospitality and the food industry. Do away with weekend penalty rates, or allow businesses to charge additional service rates on weekends and higher public holiday rates to consumers. Continue subsidies for apprentices and traineeships."

"Local council planning of events like fetes to drive the public back outside."

"More dine & discover vouchers. Perhaps free parking for our customers. Landlords to stop the Centrelink payments."
What happens next?
It's clear that hospitality has undergone massive changes in the past two years - and what happens next depends on honest dialogue and discussion of the issues at hand.
We'll be covering these issues in the coming weeks, and we'd love to hear from you if you've got any further insights and advice that we can share with our network.
Have you suffered poor cashflow or want to improve the way you send or receive orders? Then find out more about Ordermentum, and see how we can help increase business efficiency and help streamline your payments.
---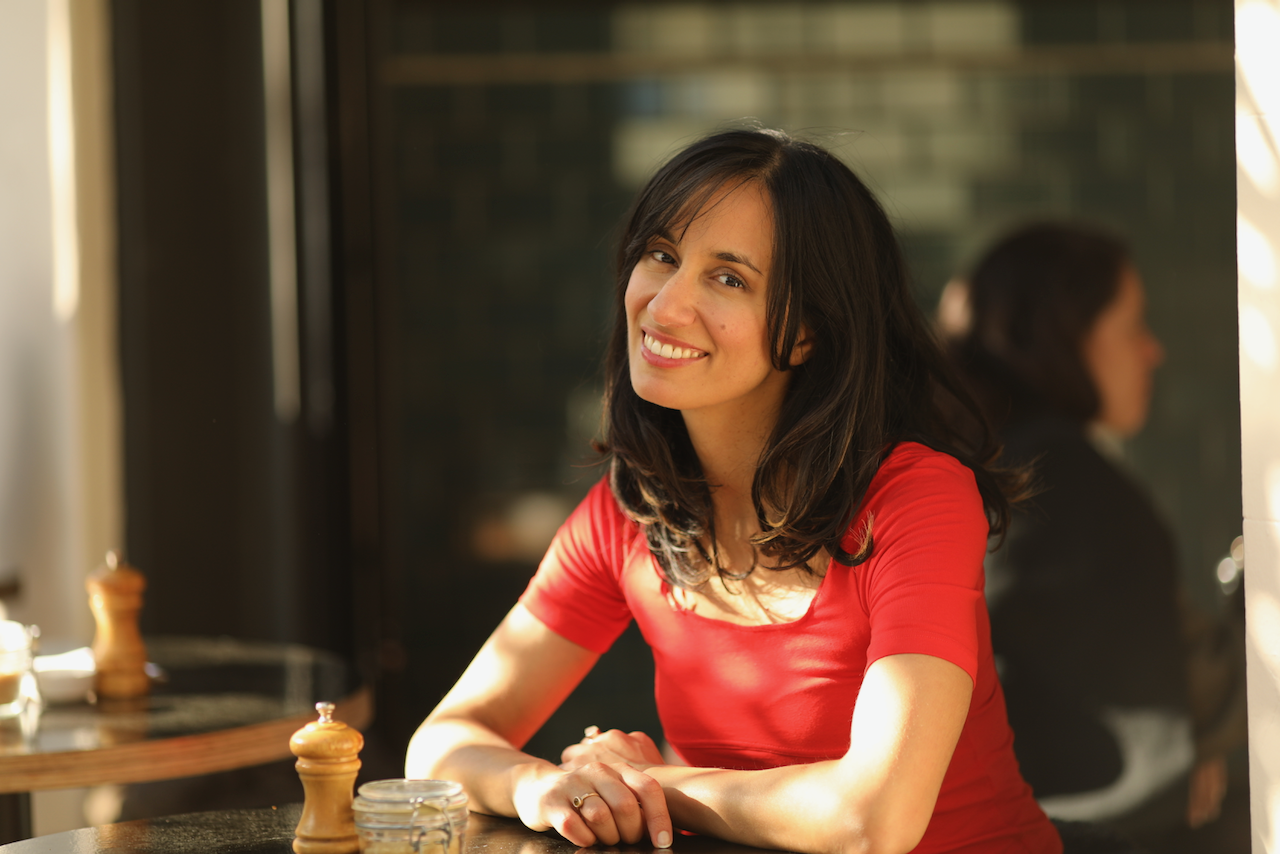 Written by
Esha Thaper
Hospitality lover, food researcher, amateur chef, budding barista, and writer of content at Ordermentum.
---