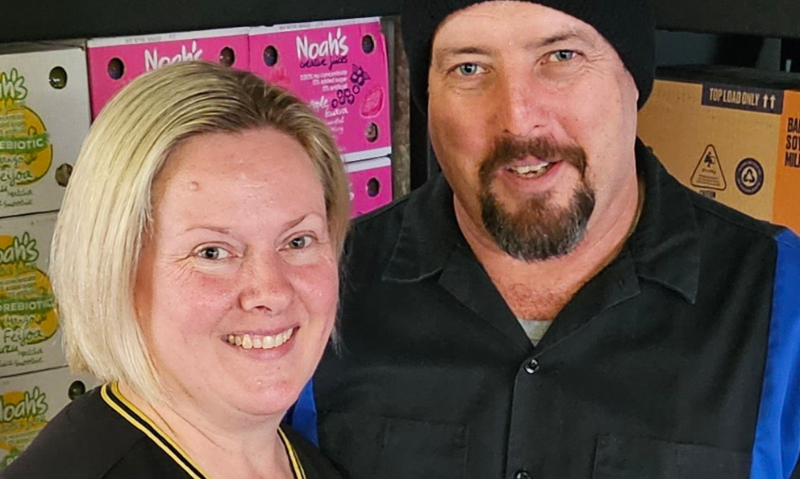 Why do you think your business has resonated with customers?
In a world where costs are rising and people are getting busier and busier, when you take away the pricing and products, all you've got are relationships.
I think that's why our business works. We're relatable and reliable. We show up when we say we'll show up. And we treat our customers like people. If someone misses a cut-off time and wants to order, then we try and help them.
What are the main challenges you've had with growing your business?
We're a small business, but we have customers all over the place. So of course the thing that squeezes us most is time.
Our days were packed with having to keep in touch with customers, and doing deliveries all over South East Queensland.
The problem with this would be the communication with customers. For example, we'd be delivering in one area to customers, and another customer in another area would want to place an order, but we wouldn't be anywhere near them.
Why did you first start using Ordermentum?
Before Local Selection, we actually ran two venues and we were ordering from Sweet Nectar through Ordermentum. That's when we saw how good the system was from a venue perspective.
Then we became curious about the platform from the supplier side, so we talked to Sweet Nectar and asked them their opinion. They told us that the communication is fantastic, and to just do it.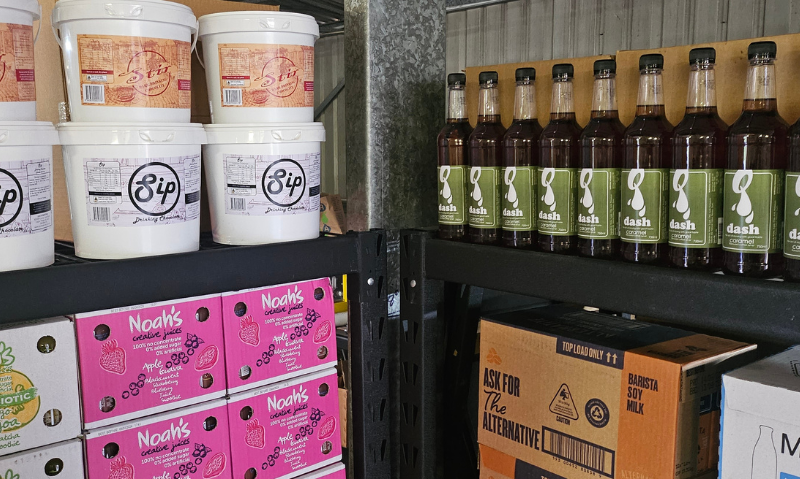 Has Ordermentum helped you solve any of those challenges that you mentioned above?
Absolutely. We now have much more streamlined deliveries, and our customers can easily see our entire product range.
Whether or not a customer orders through Ordermentum (and most do), I can just go into the platform and have all the orders in one place.
Invoicing is so much easier. There are some customers who don't use tech, and but I'm able to pull their invoice from the platform and send it to them directly.
We also spend less time managing receivables and cashflow has dramatically improved. We don't chase accounts anymore, and we don't get on the phone. Out of 100 active customers, there might be just one that we need to chase…the rest just pay.
It all makes the admin so much easier … in fact we've gotten back two days a week, and we don't work weekends anymore!
How does using Ordermentum make it easier for you to run your business in particular?
Delivery and scheduling has become so much smoother.
Everyone can now see when we're delivering and when, and they can put their orders in before - so it solves the issue we were having with customers not being able to get what they wanted because we were delivering in another part of Queensland. Things like that really improve customer relationships.
We've also found that Ordermentum doubles as a CRM - and that's saved us so much money. Honestly, your CRM is freaking amazing.
We've spent 30 to 40 thousand dollars trying to build a website and CRM - and Ordermentum was the first thing that worked.
How has Ordermentum made it easier to onboard new customers?
Sign-up links make it super easy to onboard customers, or if we don't use sign-up links, then I can just fill out details on the spot.
It's so easy, when we go to a new customer, you compare their options. They can order through us via distributor A, and go through a nine page agreement, or they can go through distributor B and go through a four page agreement.
Or we say 'here you go, just go through Ordermentum. There's no long agreement. In 30 seconds , you'll get a welcome email: let's order, let's go!"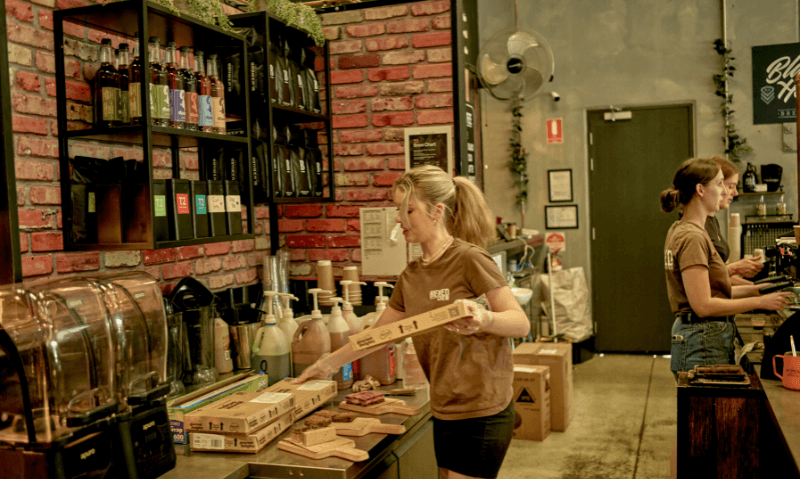 What's your favourite Ordermentum feature?
I'm a huge Insights fan. I can see what products are selling when, I can see what my growth is, I can see my average sales, and when customers aren't buying. I can see the best sales day, ask myself why that was a good sales day, and duplicate it.
I can see what the average order value (AOV) is each week, and I can see how I can improve on it. If I can increase each order by $5, it ends up being a big win for my business.
The "customers" tab is also great within the platform - I can see who hasn't ordered in the last month, which means I can call them, or give them a nudge. And I can also set text or email reminders to those customers to encourage more orders.
Were there any features/benefits you didn't expect?
It's got to be the ongoing customer support. Giovana is amazing! Joe is amazing!
The front end is great, the back end is great, and being able to call through to Joe or G and get support from them is absolutely amazing. Better than I expected.
How does Ordermentum compare to other platforms or solutions?
We'd always been looking for something like this, and we went to the MYOB website that linked us to a company in Brisbane. We told them what we wanted - a website with a CRM where customers can log in and order.
We wrote a brief - and they simply couldn't deliver. Seriously, my patience goes from 0 to Gordon Ramsay in 3.5 seconds - I couldn't believe it! We'd spent 30-40 grand trying to get this set up and we didn't get what we wanted.
And then…you come along and give us exactly what we wanted. When the measuring stick is other companies like that, we just sing your praises, we say it's "f*!king amazing!"
What feedback do you get from your customers using Ordermentum?
Most of our venues order through Ordermentum. 99% of them love it, 1% struggle. But even for the ones that struggle, it's because generally they can't get their head around buying online generally - these are the people that are still paying us with cheques.
What would you say to anyone considering using Ordermentum?
I just find the usability really great. For example, I've tried Shopify in one of my other businesses, and it was an absolute nightmare - it was so complicated. But Ordermentum fees are upfront, it's easy to understand, we don't have to worry about setting up merchant fees…everything is just done for me.
You guys take care of all the hard stuff and then I go and do all the sales and marketing - the things I'm good at.
Ordermentum has been a key factor in the growth of supplier businesses all over Australia.
Book a FREE demo and let us help you.
---
At a glance
VENUE

Local Selection

LOCATION

Regional QLD

INDUSTRY

Syrups. Coffee Etc