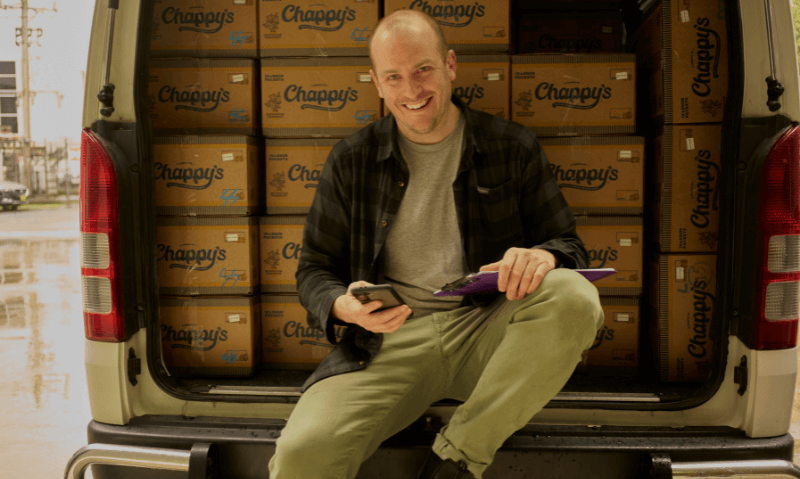 What are the main challenges you've had with scaling and growing Chappy's?
The challenge of growing a business comes in many forms. One of them being admin, which can seem never-ending when you're starting a business, but then starts to compound as you start to scale.
We were going back and forth from emails to entering into Xero - it felt like there was mountains of data entry.
We were spending at least four hours a week doing that, and it's very hard to find that kind of time when you're running your own business, especially a food business.
How has Ordermentum helped with those challenges?
Ordermentum has helped us deal with our growth by giving us an easy way to deal with front-end sales. It's been convenient for customers, and amazing for us because it's reduced our data-entry and made the whole ordering process so much easier.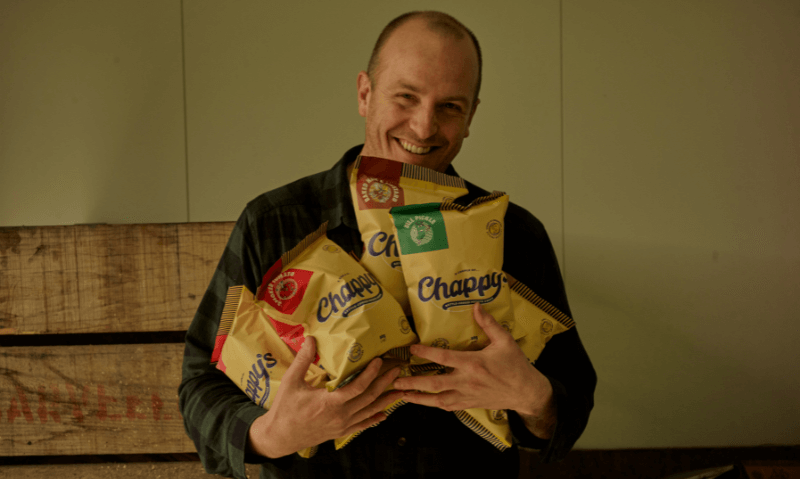 How does using Ordermentum make it easier for you to run your business?
It's really improved our relationship with our customers, because they can order when they want and are assured their delivery will be made on a certain day.
When someone orders via email, you need to reply, but with Ordermentum, each customer gets an auto-reply. This assures them, and the platform tells them what day their items are going to be delivered.
It makes communicating with customers easier, especially in an age where people want confirmation of each step of the process.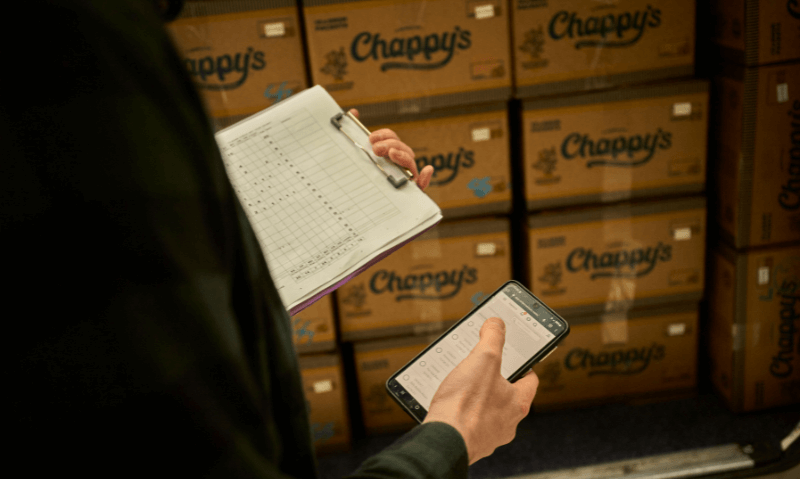 What's your favourite part of using Ordermentum?
Aside from the overall functionality of the platform, I find the support is the best part.
I have questions all the time, and I find I get answers to my questions really fast.. I always feel like support is there when I need it. And importantly, the answers are always consistent so I never feel confused.
What do you think of the Xero integration?
I've found the integration with Xero really easy. The platform sends Xero all the information that Xero needs, and the invoices have all the information necessary.
What do you think of credit card payments?
Credit card payment has also really benefited us, and has helped us a lot, especially recently where people are going through a very tough time with inflation and what's happening with the economy generally.
I always set up new customers to trade with credit card as the default, but we offer flexibility and can change payment on terms, and being able to do this on a case by case basis is great.
Some customers just expect to have a longer time to pay, but we can't do that, because it would really affect our cash flow - and obviously Ordermentum understands that.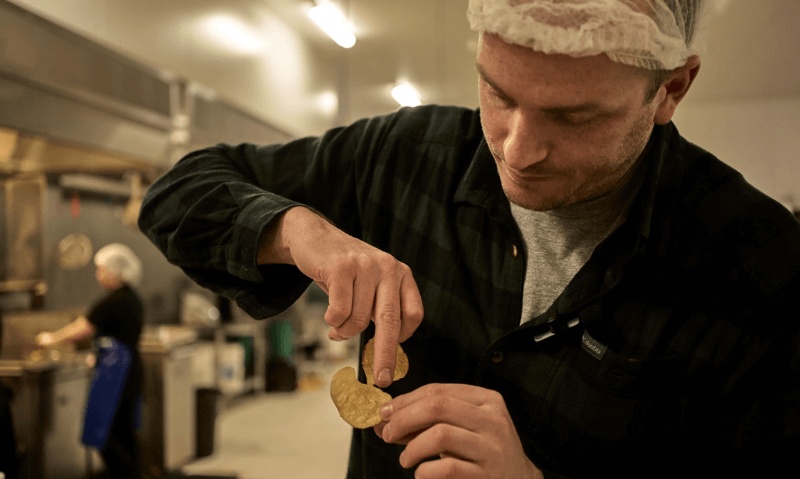 What would you say to anyone considering using Ordermentum?
I'd tell them that there aren't many platforms like Ordermentum that have an app for ordering - which is such a huge benefit from the customer side. From a customer point of view, it's great - they have nice, clean app to use. It's so easy. And that's what you want.
Additionally, you won't have to slave away at the end of the day getting all your data together. You can spend more time on your actual product or services.
It'll save them so much time and will let you focus on the much more important parts of scaling your business.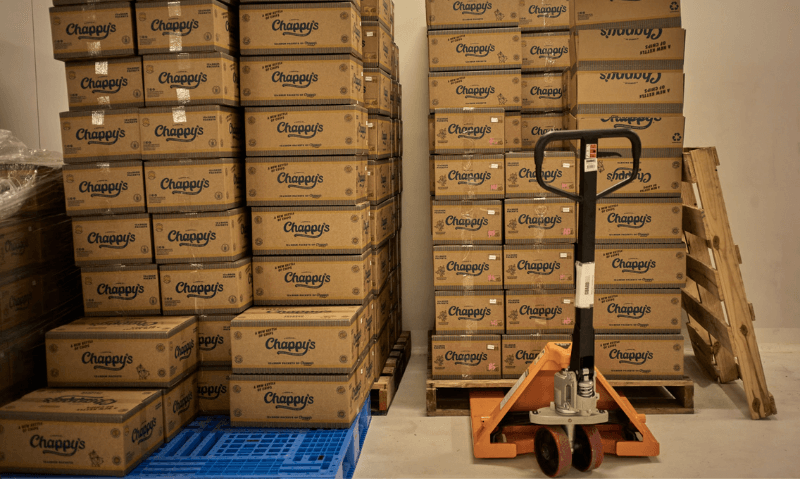 What feedback do you get from your venue customers using Ordermentum?
We are fortunate that most of our customers use Ordermentum, and they just really love using an app to order.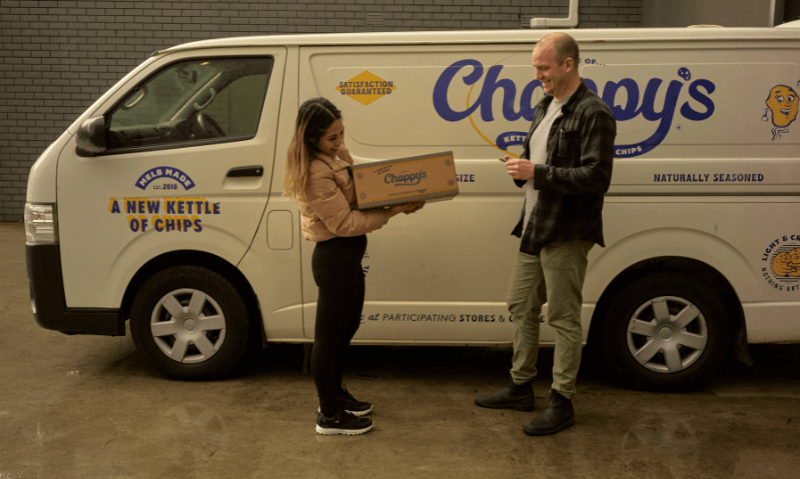 What are the stats behind your business growth?
Since we've started using Ordermentum, we've experienced 25% growth in the past year - and this is despite inflation. There's been a constant drip feed of new customers every week.
In the past six months, we've had at least 100 new customers. A large part of this is because we have a following in Melbourne and then people can just go on the app and connect with us.
What do you wish customers and prospects knew about Chappy's?
That the product is a steady seller. People resonate with chips like they do with coffee, milk, and bread. It's a staple that just moves. Chappy's chips make people feel good - they're addictive!
Ordermentum has grown supplier businesses all over the country - and we want to help you. Book a FREE demo and let us answer all your questions.
---
At a glance
VENUE

Chappy's Snacks

LOCATION

Melbourne, Victoria

INDUSTRY

Snack Foods