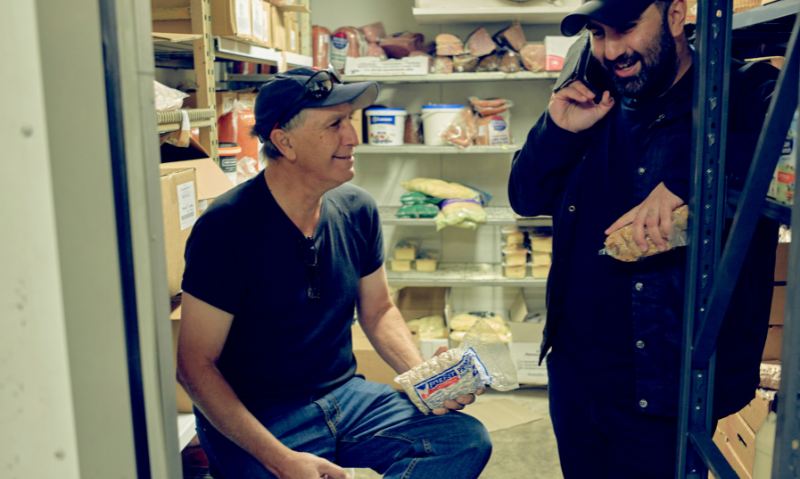 In 2004, my father had a chicken shop that he was trying to sell. Part of that business was the diced chicken product that we sold to cafes/snack bars etc. This diced chicken product was doing really well and made it hard to sell the business.
My father was advised by his associate and landlord, Lino, to take the chicken dicing off-site. Dad thought this was a great idea, so him and Lino entered a partnership, and opened up a site on Forest Avenue. They named this processing plant Forest Poultry.
We've done really well since then, and we went on to manufacture pulled pork, and created new product lines. Fast forward to today and we're bursting at the seams.
>> Find out how strong values underpin everything at Forest Food Co.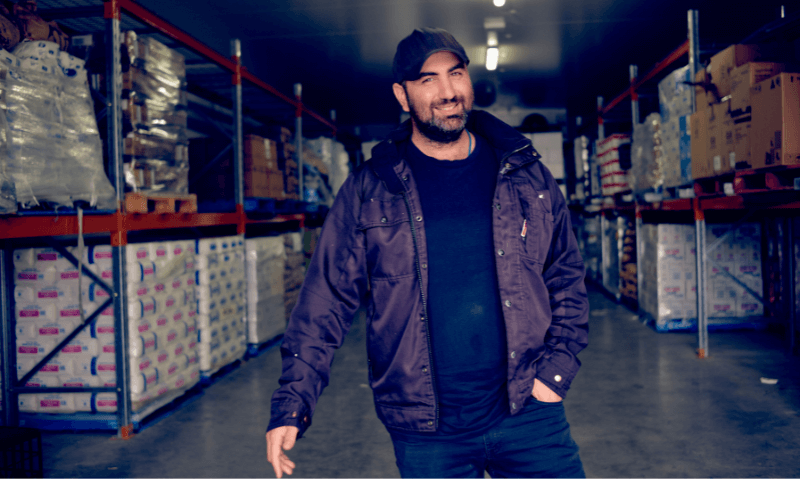 What were your main challenges before using Ordermentum?
Three years ago, all my customers were sending through emails, and phone calls and text messages, and I was doing pick slips, and invoicing. I was burnt out, I was braindead, I couldn't do it anymore…I almost didn't want to grow my business.
I tried Quickbooks, I tried several things, none of them worked. It still turned out that I had to enter every order manually. This was incredibly laborious and there were hundreds of line items. Imagine 7000 lines…it was a nightmare.
We were doing 4-6 hours of invoicing per person per day. That's up to 12 hours of invoicing per day. I would get up at 4.30am every day and I would start doing invoicing until 9am and then someone else would come in and do the invoicing. And then that process would repeat itself at night because we'd be trying to get ahead.
I was on the verge of hiring someone just to do invoicing.
What convinced you to start using Ordermentum?
I spoke to another supplier who used Ordermentum, and then they talked me into it. At first I didn't really have time because of Covid to set it up properly. Then Tina from the Customer Success team showed me how to change prices across products and I thought "this is so easy!"
And when I saw how easy it was to order, I thought people will just buy more because it's so easy.
How has Ordermentum made it easier to be a wholesaler/supplier?
The invoices! I don't look at invoices anymore. My customers do their invoices.
It's beautiful, the customer knows exactly what they're ordering and paying for. I've gotten back 5-6 hours a day.
I took a bit of time to get the system up and running - I invested a bit of time and it just took our business to the next level. That's what I think people have to remember, you get out what you put in.
I learned the back-end and all these tricks make it so much easier - learn it, experiment, play, and that's when you'll get the most out of it.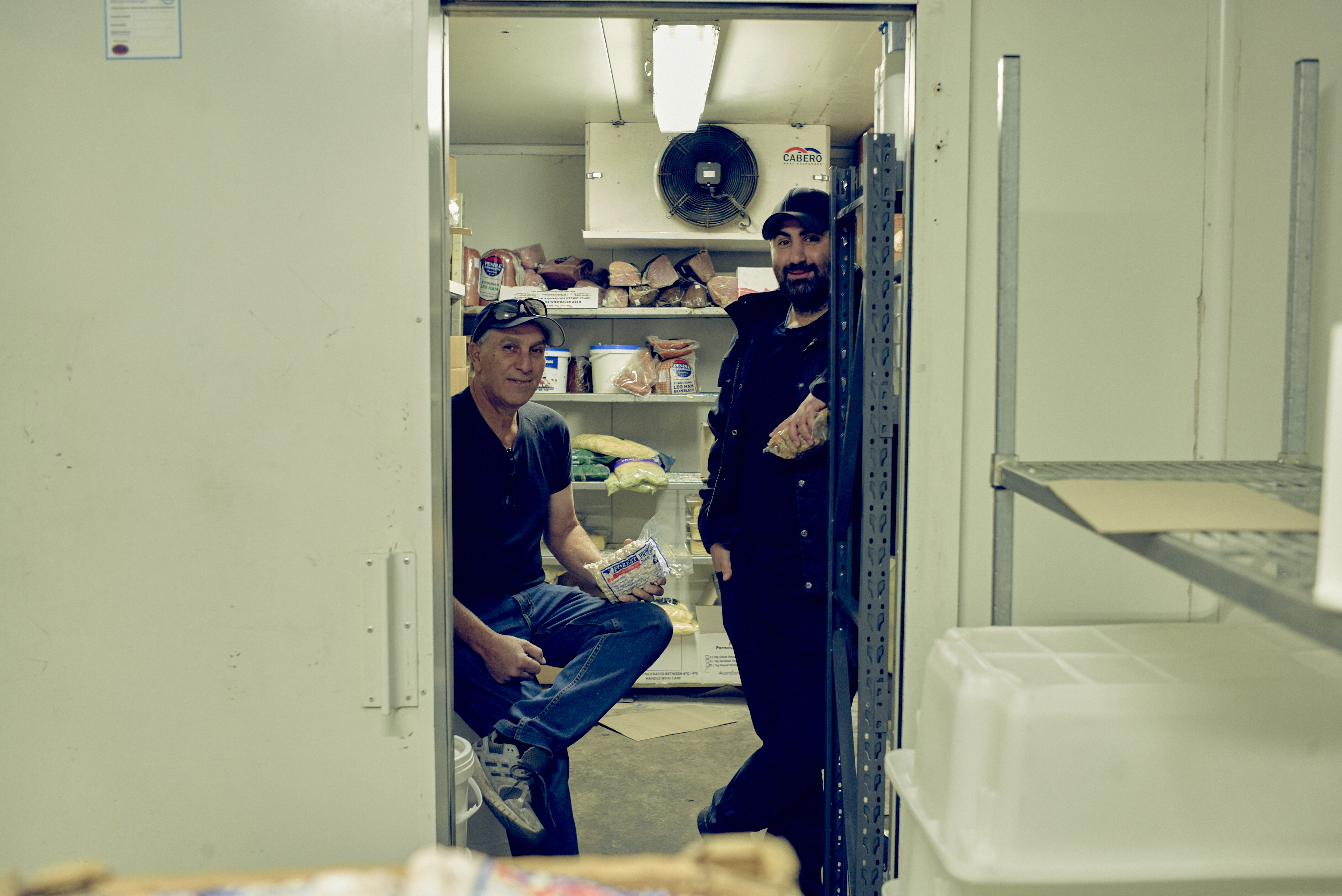 How has Ordermentum helped with sales?
I don't need a sales rep. My drivers go out with the app loaded on their phone and they can show customers new products, so essentially they can double up as sales reps.
How have we helped with business operations?
The bulk picking option is exceptional. Before, everything was manual and we couldn't batch print. Now, every morning we come in, print the picking slips, and we know exactly what orders we've got to fulfill.
Being able to deal with customers because I can track and see what they've actually done. I can see when they've made a change, when they put their order in.
And another thing that's great is being able to implement a cut-off time. I could never do that before.
Were there any other pleasant surprises?
I didn't expect the launchpad of products in the Digital Catalogue to take off so quickly - the fact that people buy new products so easily. It's because they're there - they're just THERE.
For example, I supply the Royal Adelaide Show, and it's hard for them to know exact quantities. So once I bought two pallets of tortilla chips for a Mexican stall.
After that, I still had 1.5 pallets of the tortilla chips - and I don't supply any Mexican restaurant.
One of my guys said 'just put them on Ordermentum, they'll sell like everything else" and they did…So what I've seen is that it makes overstocking less of a likelihood.
What feedback do you get from your customers using Ordermentum?
They love it.
I had a guy who didn't want to go on the app and was complaining and two weeks later he rang me and said 'I love this!" You just need to push people out of their comfort zone.
What would you say to anyone considering using Ordermentum?
Keeping the passion working in a business like this can be hard. But since we've implemented Ordermentum…It's re-invigorated me.
It makes you fall in love with your business again.
Want to see how Ordermentum can transform your business? It's so easy - just request a demo now!
---
At a glance
CUSTOMER

Forest Food Co

LOCATION

Adelaide, SA

INDUSTRY

Manufacturer/Distributor