It seems like there's no stopping Amazon from conquering more markets. In July, the e-commerce colossus made its biggest push into Southeast Asia with the launch of its express delivery service Prime Now in Singapore.
With the app available for download both on Apple's App Store and Google's Play Store, Singapore customers can be able to place orders for a wide range of branded goods and grocery items, including beverages, eggs, milk, dried goods, and toys, right from their mobile phones. Local products like Milo, Tiger Balm ointment, Maggi instant noodles, and Scotch-Brite can also be ordered and delivered straight to their doors within two hours.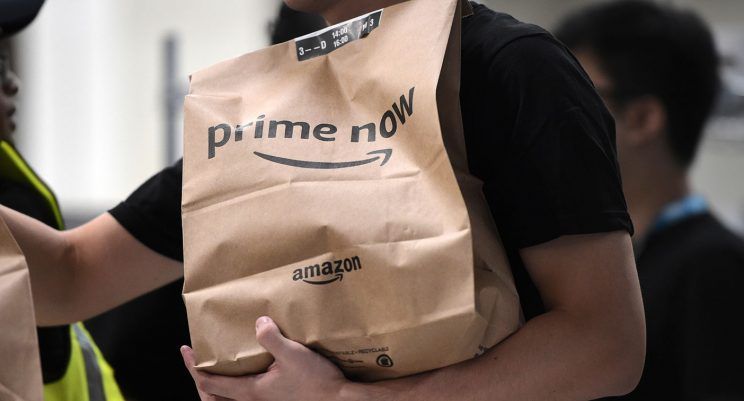 One of the directors of Prime Now in Asia Pacific, Aarif Nakhooda, was among the many executives enthusiastic about the rollout of the same-day delivery service in the country. "We are excited to introduce the busy people in Singapore to this convenient, ultra-fast delivery solution to get more time back to do the things they love," Nakhooda said. "Prime Now is powered by Amazon's more than 20 years of operational and technological excellence and hundreds of Singapore's talented and skilled associates."
Prime Now is originally an exclusive perk for Amazon Prime members. But for a limited period of time, Singapore shoppers can enjoy it even without a Prime membership. The two-hour delivery is free for orders not lower than 40 Singaporean dollars ($29). If under S$40, the delivery rate would be S$5.99. Consumers wanting to receive their items in one hour can meanwhile choose to pay S$9.99 per order.
Why Singapore?
The online retail behemoth's arrival in Singapore had been expected by local businesses and analysts alike since the speculations started swirling a year ago. According to Xiaofeng Wang, a senior analyst at Forrester, the main reason why Amazon targeted Singapore as its first Southeast Asia market is because the consumers in the country are more affluent and westernized, and most of them are already shopping from offshore retailers.
Henry Low, who is also a director of Prime Now in Asia Pacific, stated this is the first time they're launching the delivery service and making it available to the entire country at the same time.
"Singapore allows us to launch to the whole country at the same time, but when you look at the Singapore consumer, at Singapore — it being urban, a great metropolitan city, people are very tech-savvy, it makes a great match with the Prime Now value proposition," Low explained.
Aside from this, Southeast Asia is also deemed as a market with a possibility for high e-commerce growth, given its rising smartphone sales and a population of over 600 million. The internet economy in the region is expected to flourish to a whopping $200 billion by the year 2025, according to Singapore-headquartered investment company Temasek Holdings.
The battle of the titans: Amazon vs. Alibaba
While this is Amazon's first venture into Southeast Asia, it is also its first face-to-face clash with Chinese rival Alibab, which owns Lazada - the biggest online marketplace in the region.
"What's brewing is a war, a massive face-off between Alibaba and Amazon," said Ken Mandel, the president for innovation and commerce in Asia Pacific at Publicis Media. "Because Alibaba owns Lazada, they are going to certainly be a force to be reckoned with."
Lazada has come up with strategies to defend its current market position ahead of Amazon's arrival. It has teamed up with Uber and Netflix and rolled out an Amazon Prime-like membership program called LiveUp in an attempt to bring the U.S retail beast down. The service lets members enjoy discounts and faster delivery for Uber, UberEats, Netflix, Taobao Collection, and online grocer RedMart.
Asked about Amazon's recent foray into Southeast Asia, Lazada co-founder Aimone Ripa di Meana said they are confident in going head-to-head against the U.S rival. According to him, Lazada has several advantages over Amazon. This includes a huge logistics and vendor network, a longer experience with local customers, and a deeper knowledge about the six Southeast Asian markets in which it operates. Lazada currently operates in Singapore, Indonesia, Malaysia, Vietnam, Thailand, and the Philippines.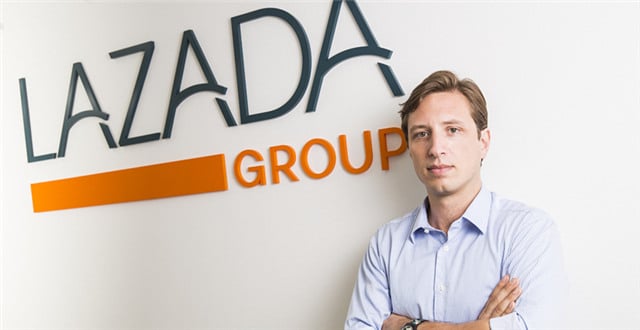 But the Jeff Bezos company has its strengths, too. Its Prime Now offers a 2-hour delivery - a term much faster than RedMart's 1-day shipping service. Its advanced technologies, such as artificial intelligence, is also another edge over Lazada and other e-commerce players.
Though according to Henry Low, Amazon isn't thinking about their rivals' moves at all because they are more focused on the consumers.
"We look at what customers and consumers would like to have, and then from there on we would develop and invent systems and products which will solve customer problems. In the Prime Now case, it's really the convenience angle they were trying to solve," Low said.
Is Australia the next target of Amazon Prime Now?
With Amazon Prime Now hitting Singapore recently, there's a big chance the retail giant will also bring its 2-hour delivery concept to other shores.
In Australia, it has already been confirmed that a local version of the express delivery service will be released as part of the initial Australian launch, alongside other Amazon services like Amazon MarketPlace, Amazon Pantry, and AmazonFresh. Though there's no word yet regarding the exact rollout date of Prime Now in the country and whether or not Amazon will be using its own courier service for the delivery of items.
What's sure in the meantime is Amazon is very eager to be the major player in Australia's strong and lucrative e-commerce market. The country is one of the world's top ten e-commerce markets, with sales anticipated to hit $32 billion this year. Local shoppers are even estimated spending around $700 million to $1 billion on Amazon's Australian site and Amazon's overseas sites, making Australia a good target.
Right now, Amazon remains silent about their plans of expanding to other Southeast Asian regions. The only comment made by the company's Henry Low was: "Singapore is where we're starting... I'm optimistic and excited about South-east Asia's growth."
Want to read more Amazon-related stories? Visit the 'Amazon Down Under' special report section on our blog.