Amazon has officially landed Down Under. The first stop? Melbourne.
The world's most successful retail store has announced last week its acquisition of a 24,000-square-metre fulfillment center in Dandenong South. The very first Australian warehouse will be in the Pellicano M2 Industry Park - a location that provides easy access to the South Gippsland Highway, Monash Highway and Eastlink.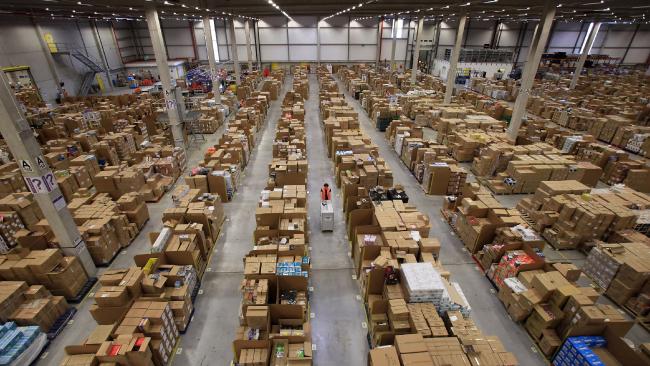 Aussies can already buy Amazon products overseas and have them shipped to their doorsteps in weeks. But with the online retail giant's arrival in the country, we will finally be able to get our hands on our purchased items in a few days (or less) without paying ridiculously high shipping fees.
As expected, the new warehouse site will stock a great selection of products - from electronics to sports collectibles - which will be available for delivery to local consumers once the Australian version of the retail store launches. This is according to Robert Bruce, Amazon's Director of Operations for Australia. Bruce also confirmed that the fulfillment centre will employ hundreds of people.
"We are thrilled to be creating hundreds of new roles in Dandenong South," he said.

"This is just the start. Over time, we will bring thousands of new jobs to Australia and millions of dollars of investment as well as opening up the opportunity for thousands of Australian businesses to sell at home and abroad through Amazon Marketplace," Bruce added.
Amazon is adding more Australian employees
The retail giant is said to be doubling its current number of employees in the country. It is presently filling up around 140 job positions in Sydney and 20 jobs in Melbourne, including operations managers, HR professionals, and systems technicians.
This recruitment has been deemed as good news for both the government and the local job seekers. Greater Dandenong Mayor, Jim Memeti, even expressed how delighted he is that a world-renowned company like Amazon wants to establish a site in the suburb. He said it could create hundreds of jobs that could eventually grow to thousands.
Victorian Industry Minister, Wade Noonan, believes the same thing. In a statement, Noonan said Amazon's decision to set up its first Australian fulfillment centre in Melbourne's south-east will build retail opportunities for many local businesses.
Amazon appoints German director as Australia's country manager
Alongside additional workforce, the online darling has also been on the lookout for someone who could lead its Australian invasion. The executive it has recently selected to fill the role was none other than an Amazon veteran: Rocco Braeuniger.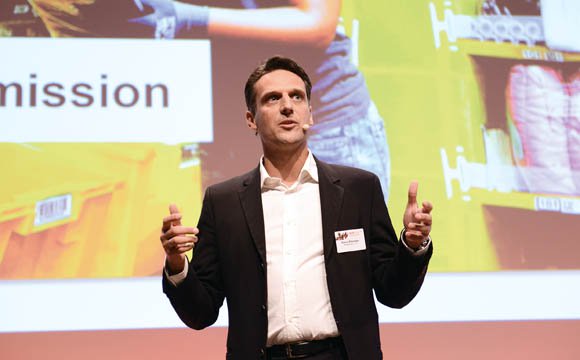 Braeuniger has more than a decade of working experience at Amazon. Before taking up the new role as manager of the company's Australian retail operations, he was the director of consumables at Amazon.de, the retailer's German arm. He also worked as Amazon Germany's director of outdoor product lines and senior category lead in sports and leisure. Braeuniger finished his studies at the University of Bayreuth and owns a Master of Business Administration degree from the U.S private college, Babson.
According to reports, Braeuniger will be arriving Down Under in the coming months, which means local operations could commence anytime soon.
Amazon's Melbourne move could put Australian retailers out of business
The online giant's arrival in Melbourne will open up thousands of jobs, but it might also damage other retail businesses in return. While some, like Dandenong's Mayor, are excited, others have a pretty negative view on Amazon's arrival and how it will affect the retail industry, if not the entire economy. Harvey Norman founder Gerry Harvey claimed that the landing of Amazon on our shores is a disaster for retailers based locally. It will likely harm businesses that are in the sport, clothing, and accessories sectors.
"Their policy is send everyone broke, we'll take over the business, we'll never pay any tax and then we'll put up the price and we'll own everything."
Amazon Down Under wont affect "bricks and mortar" stores
Although assumed to be a huge threat, the Australian Retailers Association (ARA) still believes that Amazon in Melbourne will not seriously damage established brick and mortar shops. In a statement, the organisation's boss, Russell Zimmerman, said that Australian retailers had been preparing for the arrival of the behemoth ever since the rumors began swirling.
"They are another retailer, there's nothing anyone can do about it whether you like it or not, they're coming and retailers need to be prepared for that and it's what they've been doing for a long time," Zimmerman pointed out.
He then mentioned that it's the online companies who should be more worried about Amazon's Melbourne move, not the brick and mortar stores.
"Like anybody they'll grow, but online at the moment represents about 7 per cent of the total retail spend and if Amazon only get to 3 or 4 per cent of that 7 per cent, I think I'd be more worried if I was an online retailer, a pure online retailer, that I would be if I was a bricks and mortar retailer," he explained.
How will Amazon affect the Food and Beverage Industry?
While the biggest threat lies is to online retailers in direct competition with Amazon, it has been clearly stated that Amazon is going to launch it's fresh produce/grocery delivery service, Amazon Fresh, shortly after launch. It's hard to asssess the impact it will have, given that Amazon's previous attempts to get into groceries have not been successful. However, with the recent acquisition of Whole Foods, Amazon looks to be making it's biggest play yet, and is far more likely to succeed. So what will this mean in Australia? For one thing, it could be a huge opportuntiy for food and beverage suppliers - a whole new channel to sell goods. The acquisition of Whole Foods may well mean that Amazon will launch real store fronts in future, but this is likely a way off in Australia. For grocery retailers, Amazon will no doubt be striking fear into their hearts, but more competition could be a welcome change for our local suppliers.
Currently, Amazon hasn't yet announced the exact opening of their first Australian warehouse site. What's sure for now is the retail king will soon be invading the ENTIRE country, with speculations that it will also set up a major site in Western Sydney to meet its 93,000sq m fulfillment centre target. Whatever move Amazon makes, we're here to cover it and keep you posted.
Meanwhile, if you want to read other Amazon-related stories, you may visit the 'Amazon Down Under' special report section on our blog.