"The cultural shift": 6 ways to use ChatGPT & AI in your hospo business
The word 'hospitality' is about warmth and connection, and it's important for the industry to recognise that AI won't stop human interaction. In fact, it's a chance to enhance it.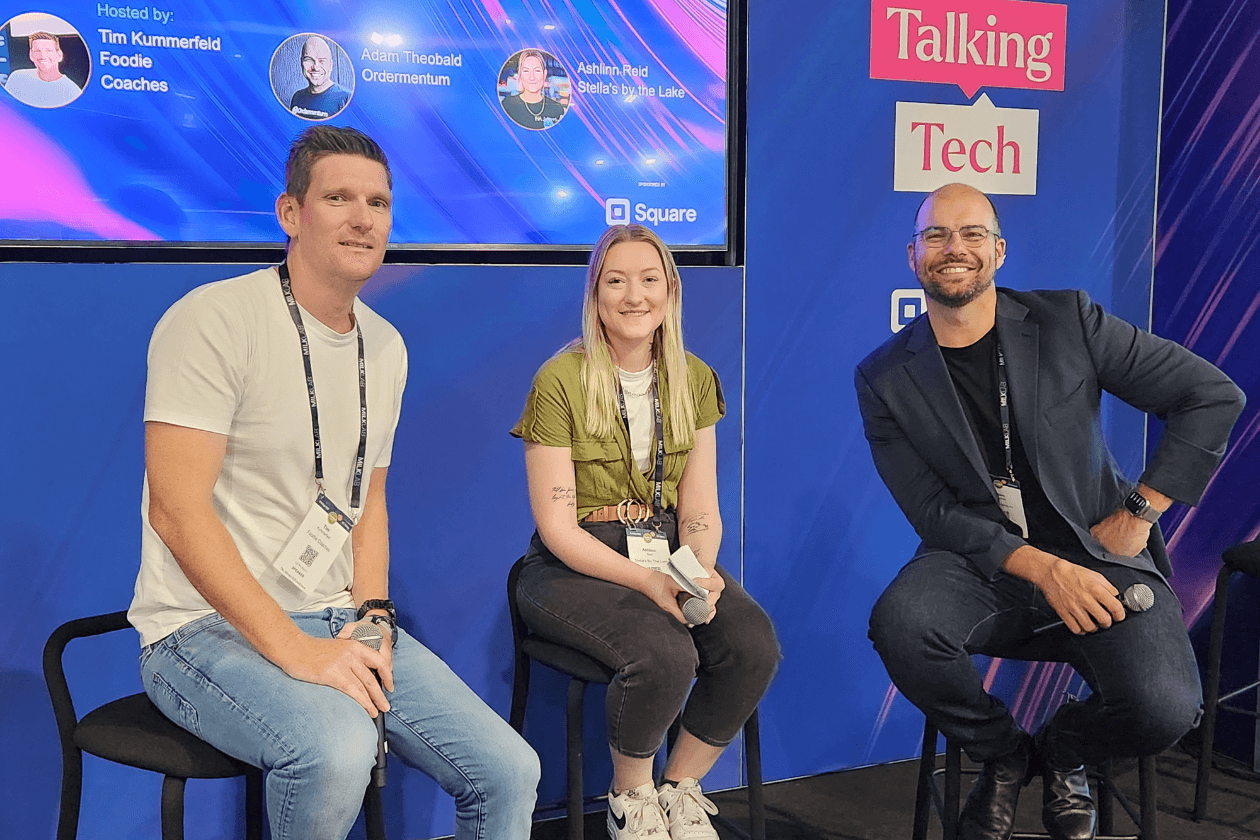 At the Fine Food Expo this year, Ordermentum CEO Adam Theobald spoke with Tim Kummerfeld from Foodie Coaches, and Ashlinn Reid from Stella's by the Lake, a popular Canberra venue, about all the ways hospitality businesses can start using AI to exponentially increase efficiency.
All three are well-versed in tech for the hospitality industry. Tim is a founder of Foodie Coaches, a program that has helped over 600 business owners achieve their full potential. Ashlinn is a passionate venue owner and entrepreneur, with strong experience in the service industry. And Adam is the founder and CEO of Ordermentum, and has had previous experience building hospitality start-ups.
The three of them combined had deep and valuable insights. Read on for their 6 key takeaways on AI and hospitality:
1. Use Chat GPT to write social media copy and for other professional comms
Owning and running her own a popular venue (Stella's by the Lake) means there is barely any time in the day, which is why Ashlinn can't speak highly enough of Chat GPT.
Once she realised the potential of the tool to help her with daily marketing tasks, she was "on Chat GPT just going mental."
Without budget for a marketing team, Ashlinn uses Chat GPT to effectively compose all of her written communications.
Ashlinn says, "the main things that I use it for every single day is replying to customer reviews because I'm terrible with my words and I want everything to be perfect. I also use it for captions for my social media. You tell the tool relevant details about your post and it will generate several captions for you."
She even uses the tools to help her with professional conversations and team conversations - and even to communicate with her landlord.
One quick tip from Ashlinn: "I've noticed Chat GPT talks in American English, so please keep that in mind when you're using the copy it spits out."
2. Train AI tools to get the best out of them
It's becoming more and more clear that what's different about generative AI is the degree of personalisation that it affords the user - and all three panelists agreed that this is just the beginning.
"The AI we already experience on Netflix or Spotify is based on data, but it's not necessarily based on you," said Adam. "As we go on, we're starting to see these amazing examples of AI becoming a super-power for what you already do."
Ashlinn agrees, saying that she's been able to use Chat GPT more effectively by training it. "The more you use it, the more it's going to know who you are. You need to tell it about your business, what you want, what your brand is…everything."
3. Data can be used for good
It was clear from the discussion that AI works because of the input of data. While many feel fearful about this, the truth is that if this data is utilised properly, it will create immense opportunities and efficiencies.
"At Ordermentum we're blessed to have a lot of trading data,"says Adam.
"We've been working with the industry for almost ten years, and we're a massive believer in this data as an opportunity for good."
The company has already been using AI to categorise products between venues and suppliers and serve recommendations that have built long and fruitful venue/supplier relationships. Adam believes that building on this, there are going to be a lot of opportunities in AI in both pricing and logistics, as well as huge opportunities to reduce waste and increase sustainable practices.
4. Foster a culture that embraces AI - and start now
One of the main takeaways from this panel was just how important it is to start embedding AI in to your business processes.
Tim Kummerfeld, says that he views Chat GPT and AI as an extension of himself.
"You can load all of your policies in there. We've rolled out training where you can set up your whole 120 day marketing plan using Chat GPT and roll that out for your team to do…As an industry, we're at our infancy of what this thing is capable of."
Adam's thoughts were that regardless of how any hospitality business is using these tools today, it's inevitable that they will be embedded in all important business processes tomorrow:
"Let's think about the future and think about how these tools can be start to be embedded in your business operations for all your team - embed this superpower in your day to day operations for all your team rather than only use it to do some copy on your website."
5. Don't put pressure on your staff - baby steps!
Despite the fact that all the panelists know how important it is to start gaining a handle on how AI can be integrated into your business, they also acknowledged how difficult it can be to get started.
Adam's tips are to not put pressure on your team. "Think about your staff and how they interact with tech more generally. Make it a part of the rhetoric in the business around how comfortable they feel in tech and how willing they are to come at it. Over time, this will shift the culture to one that's more comfortable with tech, rather than feeling threatened by it."
6. Educate yourself and seize the opportunity
Tim believes that AI won't stop human interaction - in fact, it will enhance it - especially in the hospitality industry. "I think for everyone in a service based business, this is an opportunity to increase the profits, remove inefficiency, and focus on the customer experience. Because we all know that as venues, it's the customer experience that we're there for."
And while there are plenty of dystopian predictions for what could happen if AI gets out of control, Adam still stands by his initial thoughts: "Don't let the fear of this minuscule concept stop you from preparing and digitizing your business. Please digitise your business - then, whatever happens, you'll be well-placed."
---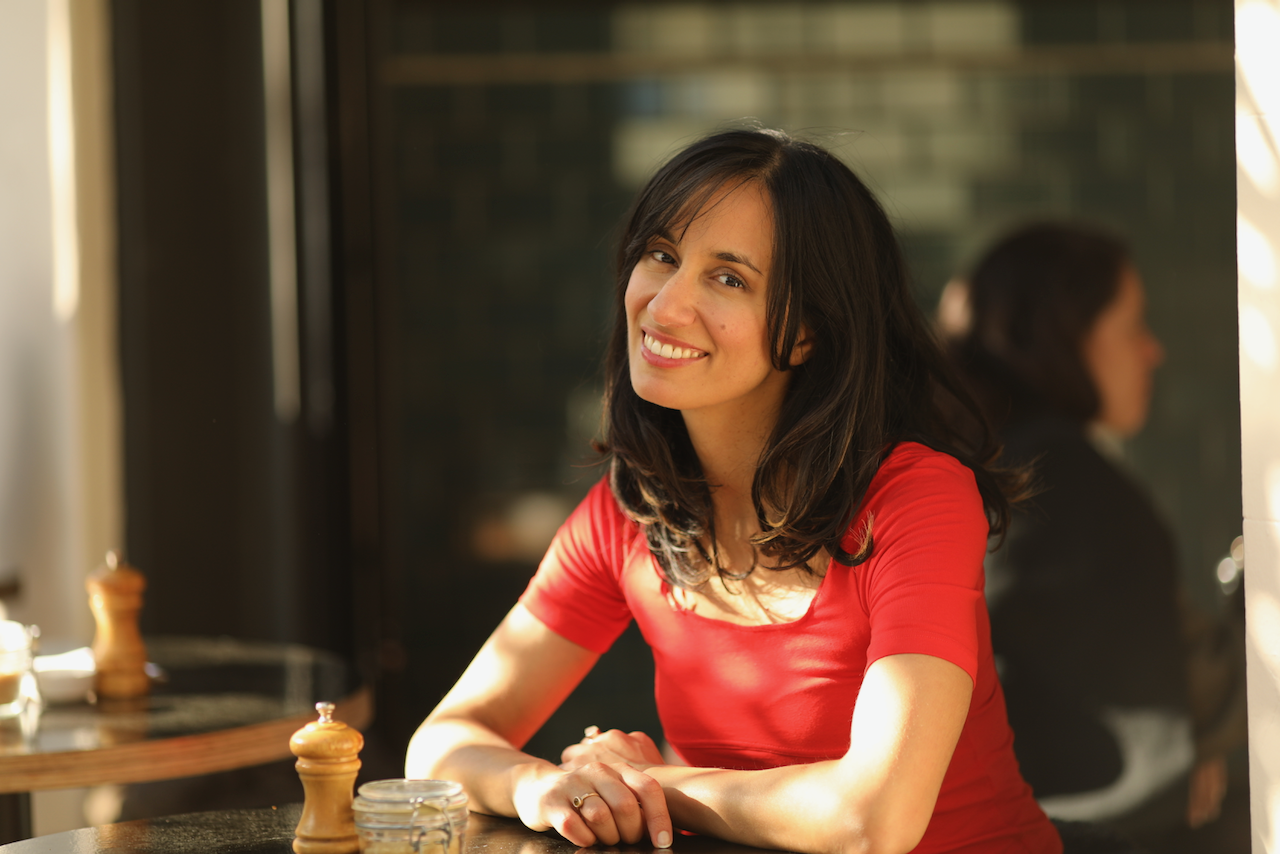 Written by
Esha Thaper
Hospitality lover, food researcher, amateur chef, budding barista, and writer of content at Ordermentum.
---