The healthy upsell: why smart cafes stock guilt-free snacks and treats
When your customer buys a coffee, what catches their eye next? A croissant? A caramel slice? Perhaps for some. But for the health-conscious, the ones that indulged too much last night, or the ones with a slew of dietary restrictions, they need something else. Enter: guilt-free healthy treats.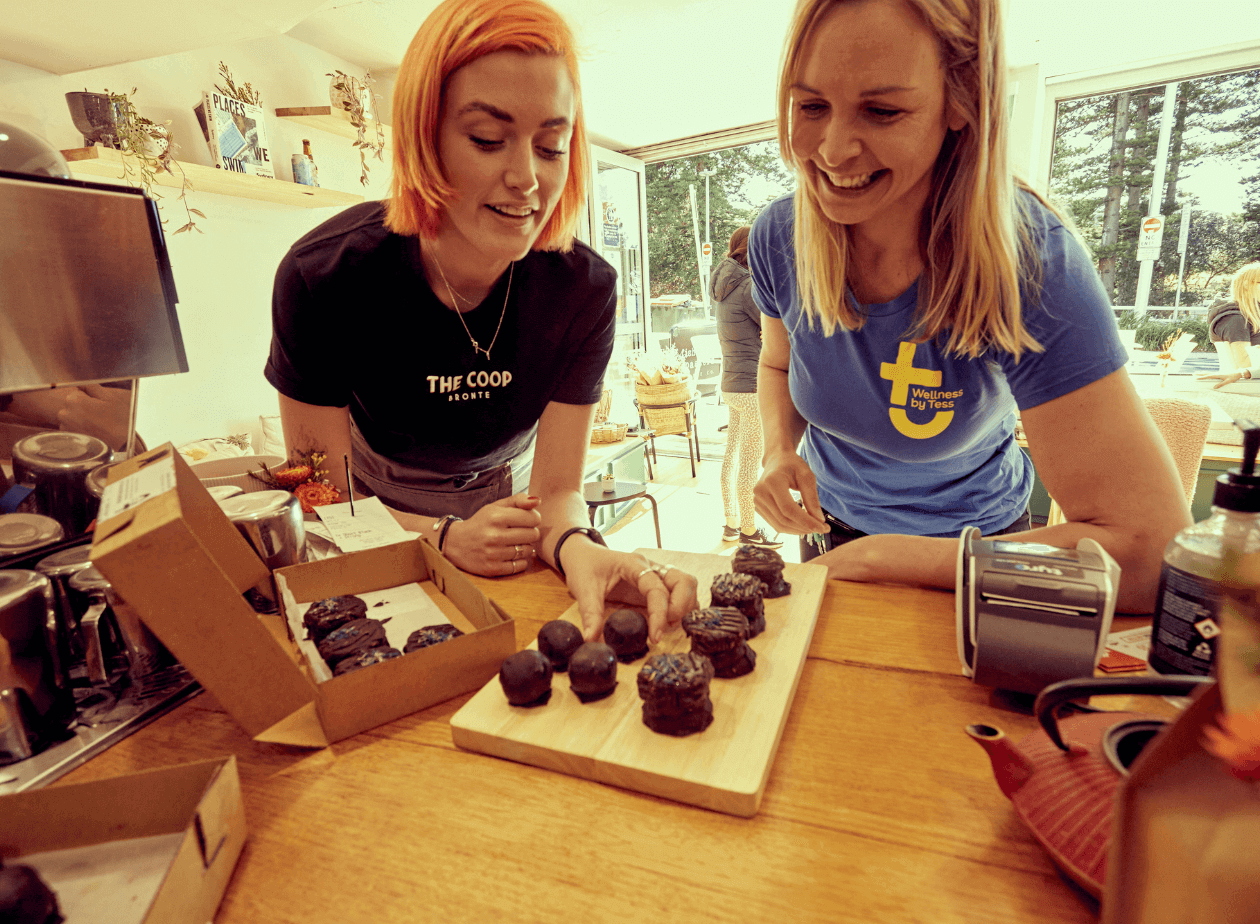 It's the holy grail of business: the easy upsell that needs no encouragement. Any venue selling coffee, tea or other drinks knows how tempting that little add-on is. Pastries and cakes are always a hit, but the health-conscious love a goodie too - and they'll be back for more if you have portable, healthy treats for them to snack on.
What are healthy snacks and treats?
Healthy treats encompass protein balls, bliss balls, bars and slices that are made from whole foods, like nuts, seeds, dried fruit, and coconut. They might also contain protein power, probiotics, cacao, peanut butter, and are usually free from refined sugars. Occasionally, they might include brain-boosting supplements, or superfoods like collagen or maca powder.
Over the past couple of years, healthy treats have had a massive uptake, as many people change their diets and cut out refined sugars, or limit cakes and pastries to an occasional indulgence.
"Our products tick all the boxes, they taste amazing and cater to wide audiences of coeliacs, vegans and everyone else who is trying to make healthier choices but still wants to have fun and enjoy all the great wholesome foods and flavours," says Lenka Porubska, founder of Mmmore Raw Treats.
Why smart venues choose healthy treats
1. Convenience and portability
Convenient food often means food that's not very good for you. But not with protein balls and other healthy treats. For both the venue and the customers, these are some of the easiest snacks on the market.

For venues, protein balls don't require any prep, many don't require cold storage (although some might - check with your supplier!), and they're easy to display (many snacks will come in jars or display boxes). Additionally, since they're raw, but made from ingredients that have a longer shelf life, like dried fruit and nuts, they have a much longer shelf life.

Some of these treats come pre-wrapped, making them even more convenient. It all depends on the needs of your venue. (Get your first order from some of our featured healthy treats suppliers below!)

" Due to the quality of our ingredients and our airtight sealed packaging, we offer a 12 months shelf life on all products. No need to refrigerate or freeze!" Kerin O'Brien, Director of Sales, Purabon

Convenience for customer
For customers, these types of snacks are a no-brainer. They're portable, easy to eat on the run, they're not messy, and they're ideal for a customer who's busy. This could be an office worker, a parent trying to quickly get some sustenance for themselves or their child, or a gym-goer looking to quickly fill up before their next destination.


"We have 21 products in both foodservice/loose format and individually wrapped retail formats to give your customers total choice whether they're sitting in or grabbing to go!" Kerin O'Brien, Director of Sales, Purabon


2. A Low cost, high-return product
With the average protein ball costing $3- $6 dollars, there's almost no barrier for a hungry customer to add healthy treats to a morning coffee or an afternoon tea. Since venues don't need to prepare them, and customers simply grab and go, the labour costs involved are minimal, and smart venues who display these products strategically often find these lovely little snacks flying out the door.

It really is the easy upsell for their coffee or tea loving customers, healthy treats are a valuable upsell that can provide a robust return.

"I think the best thing about functional snacks is that they capture an otherwise under served price point. There are a bunch of customers who are easily up-sold into adding a $4 protein ball. You basically don't need to do anything, and you can raise your average transaction value by a few dollars. There aren't many product lines that have similar return on time and energy spent." - Mitch, Venue Owner, SteamTank Coffee




3. Even the most restrictive diets are catered for
In every group of customers, there's invariably one who won't be able to eat cakes, or pastries or even enjoy any of the savoury options you've got because of dietary restrictions. It's incredibly important to cater to this group, or you're missing out on valuable revenue.

Luckily, very often healthy treats are gluten-free, dairy-free, and vegan, and are free from preservatives, additives, and colours.

"With "vegan" claims on the rise, people are more informed than ever about simple wholesome ingredients." - Tess Ulvesund, Founder, Wellness by Tess



4. They satisfy customers and also make them feel good
Despite being small, these snacks pack a punch.

Many healthy treats and snacks include high-quality ingredients like nuts, seeds, and dried fruits, which are all rich in vitamins, minerals, and other essential nutrients.

Many of these treats are also typically high in protein, which makes them a great option for athletes or anyone looking to build muscle mass. (If you're a cafe near a gym, then these items are a must-have for anyone looking for post workout sustenance!)

"We are proud to source Australian-grown and made ingredients – including peanuts, puffed grains, choc chips, plant-protein and sea salt… Consumers want to have confidence in the products they are consuming and know they are made from real food with no junk." - Kerin O'Brien, Director of Sales, Purabon

5. They taste bl**dy delicious!
Products like Raspberry Macadamia Power Cubes (a soft-textured fresh raspberry bit combined with the crunch of macadamia) from Mmmore, and Choc Protein balls and Tessero Rocher slices from Wellness by Tess,

"When they first try our product, they usually say "Oh, it's actually very good!" Most people don't expect something that's healthy to taste amazing. Our return and loyal customers like that our treats are not too sweet and they can taste the actual real wholesome ingredients." Lenka Porubska, Founder, Mmmore Raw Treats|


6. They're ever-changing and are an easy way to keep up with health trends
Spirulina. Maca powder. Collagen boosters. Every day there's a new health trend…and luckily there's also a healthy treat that features the latest wellness ingredient.

Instead of creating new drinks or foods at your venue to keep up, just keep in touch with your healthy treat or snack supplier and see what's new. It's the easy way to have products in-store that map to hot superfoods or wellness ingredients.

Interested in sampling raw or healthy treats and snacks for your venue? Check out the featured suppliers below! And remember, these suppliers have wide delivery areas, even if you're in regional areas.
---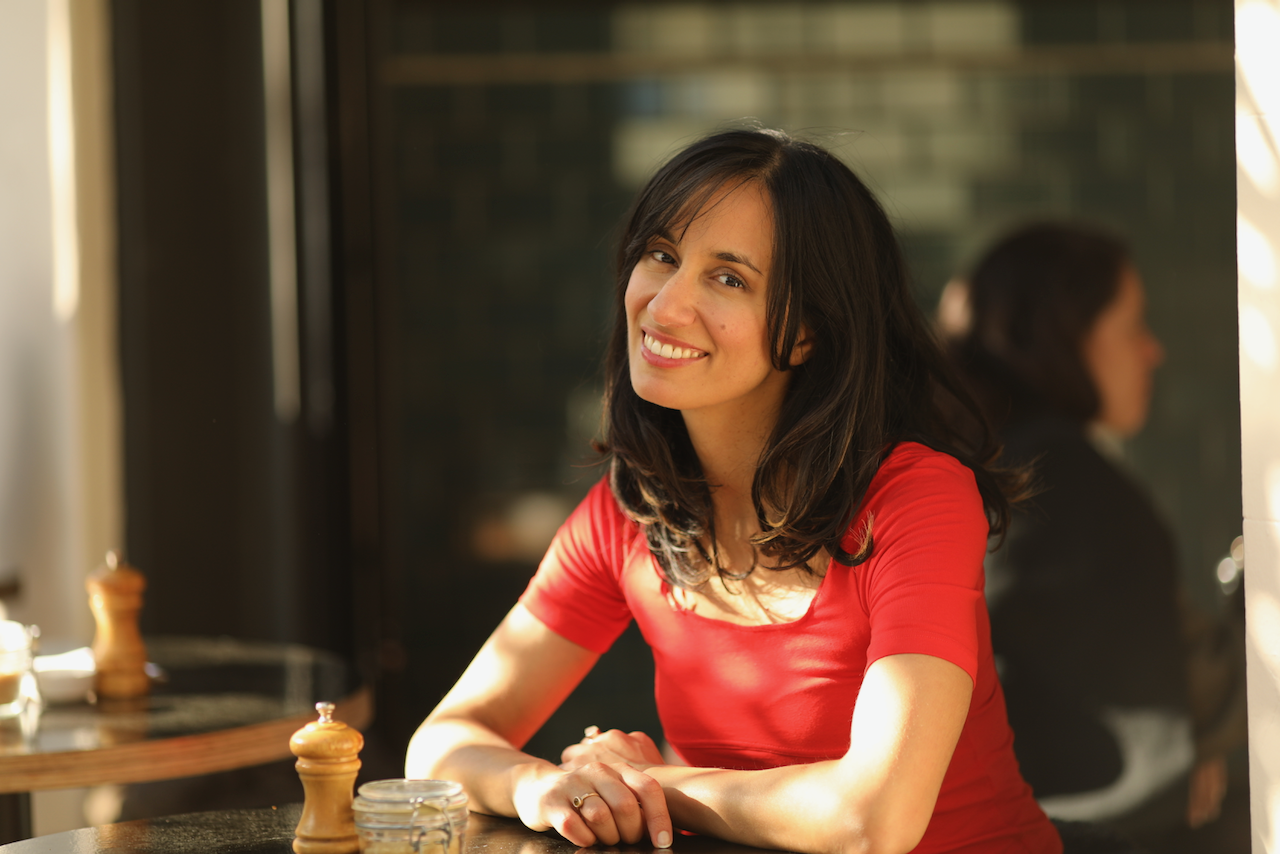 Written by
Esha Thaper
Hospitality lover, food researcher, amateur chef, budding barista, and writer of content at Ordermentum.
---