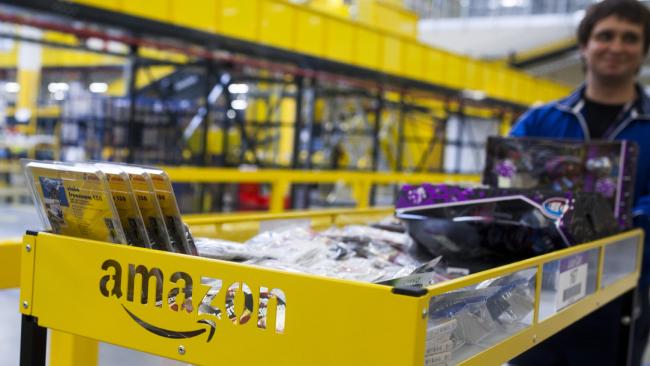 Amazon has been the talk of the entire Australian retail industry after it confirmed its plans to expand down under.
The world's largest e-commerce player is not a total newcomer to our shores, as it already operates its Kindle e-book store here, along with offering cloud-based web services. However, the recent announcement that it will set up its full retail suite in Australia has given the local retail market a real wake-up call.
The Seattle-based web giant has yet to announce the exact date of its entry, though there are a few things we can already expect. First, Amazon will bring in a huge wave of products and services. Secondly, it will completely revolutionize the way Aussies shop. Lastly, it will have a tremendous effect on Australian businesses.
Amazon isn't just the biggest retailer on earth, but it is bigger than most of our major local retailers combined.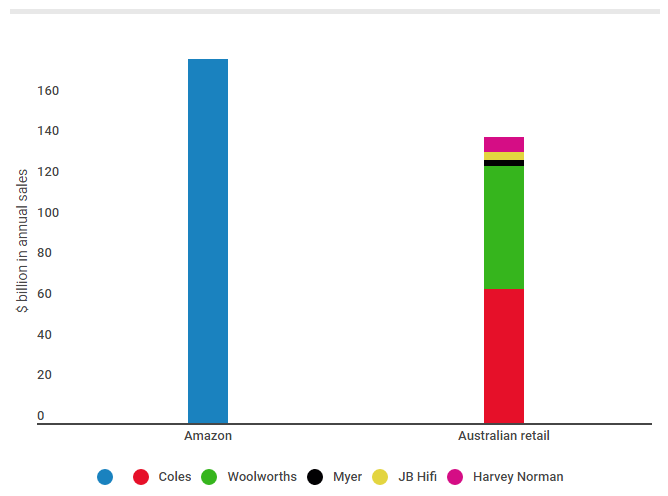 Photo from: news.com.au
In other words, the e-commerce juggernaut has the capability to take these Australian businesses head on. Its arrival could be a huge threat to local retailers, and if they don't have their game face on, they could be in for serious trouble.
Several Australian retail chiefs have had quite public reactions to Amazon's presence and the effect it will have on our retail sector once it rolls out its full suite of products and services. Among them is Guy Russo of Wesfarmers.
In an interview last month, Russo told analysts and fund managers that "it feels like Armageddon is coming."
The Wesfarmers CEO has all the reasons to fret after a Morgan Stanley report revealed that their discount stores Kmart and Target are among those most at risk. The analysis shows they could lose around $400 million in earnings by the 2026 financial year as a result of the online retail giant's low prices, fast delivery options, and wide array of products.
While it seems like the end of the world for some Australian retail businesses, it isn't the case for all. Tom Godfrey, the head of media and communications at Choice, believes that our retailers have the power to compete with the great Amazon. Godfrey claims there's nothing to worry about.
This is also what Commonwealth Bank Australia's national manager, Jerry Macey, thinks. Macey said there are even Australian retailers that are excited about Amazon's arrival because it could give them a new way to promote and sell their products.
This proves true for the Victoria-based furniture e-commerce business, Brosa. Its co-founder and CEO, Ivan Lim, said:
"We're excited because the idea of shopping for furniture online becomes a lot more intuitive when more Australians are doing more of their shopping digitally."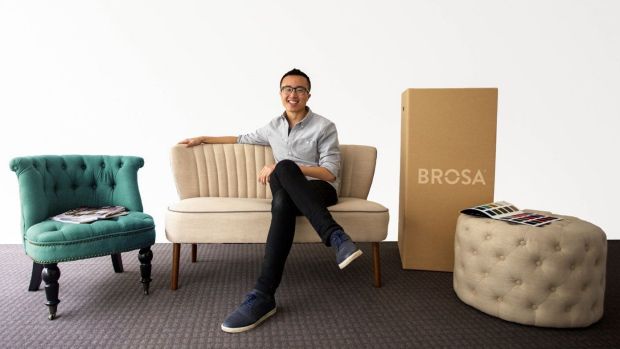 Lim also believes that Amazon's landing on our shores is not the end for local retailers. He doesn't want to see the online giant as a threat but something that could help our e-commerce industry grow further.
"Amazon will be a big player but this doesn't mean it will be the only player. We forget that while online retailing is growing rapidly, it is still a small percentage of overall retail spend so to have one of the best online retailers entering Australia will really grow acceptance of shopping online," Lim said.
Sharing the same thoughts as Lim was chief marketing officer Blake Smith of E-Web Marketing.
Digital marketing agencies, like E-Web Marketing, are a few of those businesses that are expecting to benefit from Amazon's arrival. Smith said their company is hoping to get access to the retail giant's customer base.
"The main benefit to us that anytime an Australian business wants to get online, there comes a whole heap of other things they need to address, they need to address their brand, drive more traffic so anything that takes more Australian businesses online is beneficial for a digital marketing agency like us," Smith detailed.
Chief executive Martin Nicholas of Greencross Limited, the largest pet-care retail group in Australia, is not threatened by the so-called Amazon effect either.
Despite the fact their market share went down to 20% since the month of April, Nicholas still believes their pet and vet care chain is less exposed to the negative impact of Amazon's presence compared to most discretionary retailers. His exact words were:
"People have been asking us questions about our Amazon resilience and what impact Amazon is having on us. What I'm passionate about is letting people know how confident I am that Greencross will be a winner."
"The way we shop is changing and developing across the board [but] in the pet category, which is a very emotionally connected category, it's a little bit different. We truly believe we will thrive alongside Amazon and not necessarily go head-to-head with Amazon."
Amazon's entry to our shores may have put several local retailers under pressure, but here's the thing: so long as these businesses remain competitive and keep acting in their customers' best interests, there is nothing to fret about. Undoubtedly, they will be able to respond to the challenge well and combat the U.S giant effectively.
After all, it is still unclear what the REAL impact of Amazon's Australian expansion will be. Hence, local retailers still have plenty of time to brace themselves and formulate strategic approaches in case they want to go head-to-head with the largest e-commerce player in the globe.
Want to delve deeper into the impact of Amazon in Austrlia? Visit the 'In Depth: Amazon Down Under' section of our blog for our detailed analysis.