If there's one specialty roaster that has helped make Canberra a coffee destination, it's definitely ONA Coffee. Since they opened their doors in 2008, the largest roaster and coffee supplier in the city has carved out a name for itself in the local coffee scene. From the very beginning, they've had one simple goal: to create the best and most sustainable coffee in the world. And they haven't disappointed.
Alongside offering multiple coffee blends, and white, black and filtered coffee, ONA is also committed to ethical green bean trading. They have established "Project Origin" and focused on sourcing the highest quality green beans produced using sustainable methods by producers and communities in Colombia, Ethiopia, El Salvador, Honduras, Nicaragua, and many more.
"It's a combination of the coffee quality and our approach to ethical production that creates a faithful following and repeat customers," says Jennie McClelland from ONA.

"Ethical green bean farming is where everything starts for ONA," she adds. "This is key to running a successful coffee business. Also, being recognised at the World Espresso Championship and World Roast Championship in 2015 was a major coup for us! Why wouldn't you choose the best coffee in the world, when it is produced right here in Australia? We're lucky to have some of the best people in the coffee business involved with ONA Coffee, and I definitely believe this plays an important part in our ability to roast and produce consistently great coffee."
ONA Coffee has bagged several awards over the years. Their founder, Sasa Sestic, won the 2015 Australian Barista Championships and earned the title of World Barista Champion that same year. Then their barista, Hugh Kelly, triumphed in the 2016 and 2017 Australian Barista Championships. ONA's coffee blends have also won numerous accolades, too, including the best espresso and the best roast.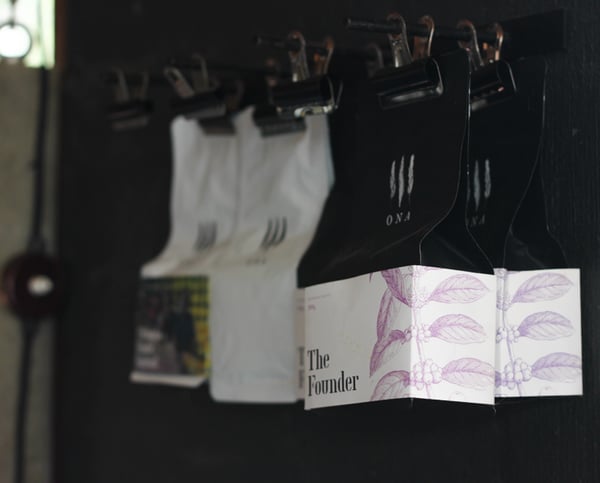 There is no doubt, business is booming for Canberra's largest specialty roaster. They now have three cafes in the Capital, one in Sydney, and they supply locally-roasted coffee to hundreds of cafes across Australia, including Melbourne, Perth, and Hobart.
But this amazing rise has also come with challenges. As soon as they brought home that first award, the popularity of their coffee products grew and the number of their retail customers skyrocketed. The sudden growth consumed a lot of their focus and time, and it became really challenging for them to manage all their supply orders and chase their customers for payments.
That's when we were able to come in to help. ONA Coffee was one of the first local coffee roasters to start using Ordermentum to manage their orders and streamline customer payments.
"With the rapid growth of ONA Coffee Wholesale, we needed to streamline the ordering process," says Jennie. "When I started here... our sales manager was calling each café individually on a Monday morning to collect orders. When I think back, it seems archaic and completely impractical, as our orders flow in seven days a week to meet our delivery schedule. We rolled out Ordermentum for our Sydney clients in September (perfected the processes, items available and payment terms) then added the rest of our clients during October and November."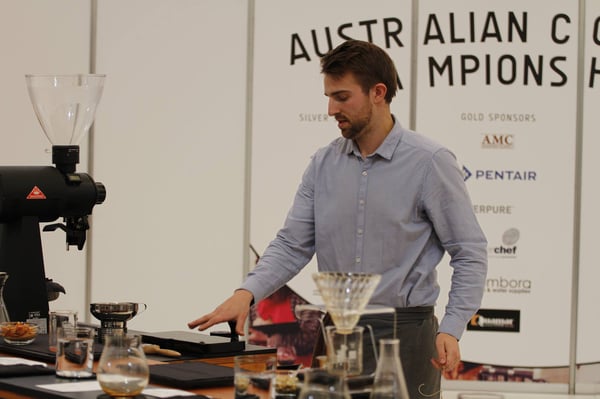 According to Jennie, there are three things she likes about the Ordermentum app. Firstly, it's very user-friendly, she can easily update product prices and highlight product specials. Secondly, their retail customers buy ONA coffee by simply placing their orders on their mobile phone when it suits them. And lastly, the payments feature - when their customers are on 0-day terms, they can charge them immediately and they receive their supply orders and invoice completely fuss-free.
"Ordermentum has been instrumental in helping us with debt management, cash flow and chasing payments," Jennie says. "We now have 90% of our clients paying via Ordermentum and most of our orders are now prepaid."
Their customers also find Ordermentum really useful. Jennie says their baristas and cafe owners love the look and the feel of the platform as they can easily see all the products available and can order 24/7.
"Each order is clearly visible for stock control and accounting purposes," adds Jennie. "Having each café owner's payment details stored privately means any staff member (granted access) can place an order without handling bank details, and know the invoices will be paid automatically. This is especially smooth when the person responsible for ordering is away."
For ONA Coffee, technology is an integral part of their wholesale business. Since they discovered Ordermentum, they have been using it to manage their supply orders and payments in the one place. Now there's no more late payment issues for this Canberra specialty roaster and coffee supplier.
Want to learn more about Ordermentum and how it can also help you streamline your payment process and help you get paid on time? You can book a free demo here.
In the meantime, if you'd like to read our other customer stories, just visit our blog.