Australia is home to a wide variety of popular and very on trend coffee drinks - nitro, bulletproof, cold brew - you name it. But there's one particular coffee trend that's steadily growing in popularity that has the potential to transform our entire local coffee scene and that's single origin.
As those in the coffee industry know, single origin coffee refers to beans that have been harvested from one place only, normally a specific region/country or even a single farm or mill. It's totally different to coffee blends where the beans come from different corners of the globe and are then roasted and mixed together.
Today, we are seeing the popularity of single origin coffee on the rise due to it's said higher quality, more pure form, and of course the particular taste. In fact it is the taste that makes single origin so unique. According to coffee roaster Dan Bloom of Sydney's Allpress Espresso, "A single origin is very much like a single malt. It has been picked for the fact that it's a standout and has a special flavour. Single origin is about showcasing a coffee just how it is, without having influences from other flavours or regions."
So how exactly did single origin coffee become so popular and how has it been embraced here in Australia?
Jeremy Torz of London-based Union Hand-Roasted Coffee said the current international interest has been influenced by the sudden rise of specialty cafes all over the world that offer alternative brewing methods. "Other coffees can be offered without compromising the core espresso offer, and these coffees have then migrated into the world of espresso," Torz says. "Given the fast pace of our industry and the desire amongst baristas to constantly experiment and innovate, it's no surprise that many in our industry are now prepared to ignore convention as we look to reinvent the coffee experience for the 21st Century."
Here in Australia, there are several cafes and roasters experimenting with single origin coffee. One of them is Market Lane located in Prahran Market. They source the best-tasting beans from small-scale farmers and roast them on site.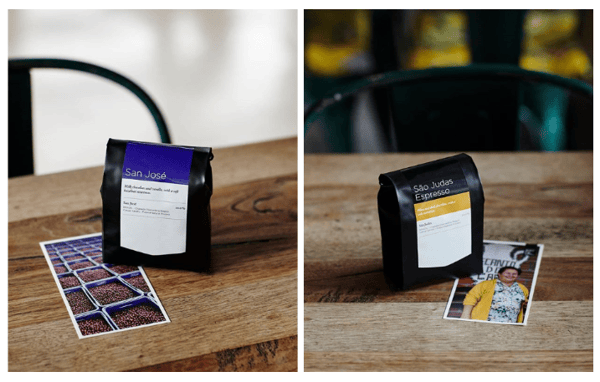 Market Lane's Single Origin coffees
Sydney-based Sacred Grounds Organic is also embracing the single origin trend and work with Skybury Tropical Plantation, the Australian coffee producer which also shares their same passion for sustainability.
Then there is Carlini Coffee Company in Ashburton, Victoria. The business is one of the most experienced in the country when it comes to single origin roasting - they have been roasting this kind of coffee since well before it's sudden rise in popularity.
Other coffee roasters who are in the single origin camp are My Cuppa, Red Bean Coffee, and of course, the Surry Hills-based Single O. According to Single O's manager, Nick Smith, both single origin and self-roasting are about having good control over the product.
"It's not just about buying from the big boys. It's about quality and better beans going through our own roaster," he says. "There is a discerning public with an educated pallet out there they don't just want any coffee served up to them."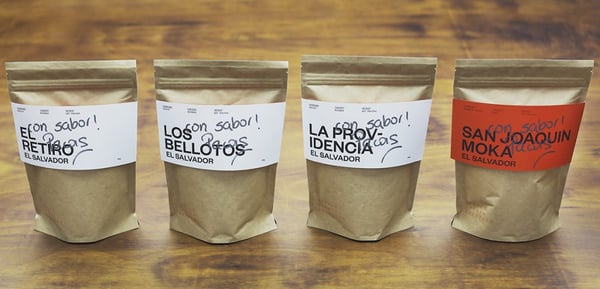 Image from: Single O coffee roasters
We are seeing more specialty coffee drinks emerge and customers are becoming more interested in the origins of their coffee and the roasting process. At the same time we are are also seeing that the numbers tell a similar story.
According to Ordermentum's Coffee Index, a global first, real-time indicator of the volume and price of wholesale specialty coffee sold across Australia, the sales of coffee blends (beans from multiple countries) across January and February 2018 were 5% lower when compared to the volume traded over the same time last year.
Our index also showed that currently single origin coffees command a 35% average price premium per kilogram over coffee blends and that this price is elastic with downward volume trends experienced at $39 per kilogram and upward trends at $37 per kilogram.
Having access to this sort of data is crucial for roasters and cafes particularly if you want to venture in to offering single origin coffee. As the data shows single origin beans are more expensive compared to blended beans because they tend to be exclusively seasonal. And it's also important to consider the credibility of the farm or coffee producer that you'll choose, the quality of the beans, and of course, the price that you will charge for your products.
Here at Ordermentum we are passionate about transforming the food and beverage industry and we are excited that our Ordermentum Coffee Index can provide meaningful, accurate data about our vibrant and flourishing coffee industry that can help roasters and cafes thrive in business.
If you want to see the complete Ordermentum Coffee Index findings and discover other important insights, click here: https://www.ordermentum.com/coffee-index-access.
In the meantime, to read more stories like this, just head over to our blog.