$25 million to help the hospitality industry trade smarter
Investing in to a product that truly helps the hospitality trade smarter - and more sustainability - is well worth it.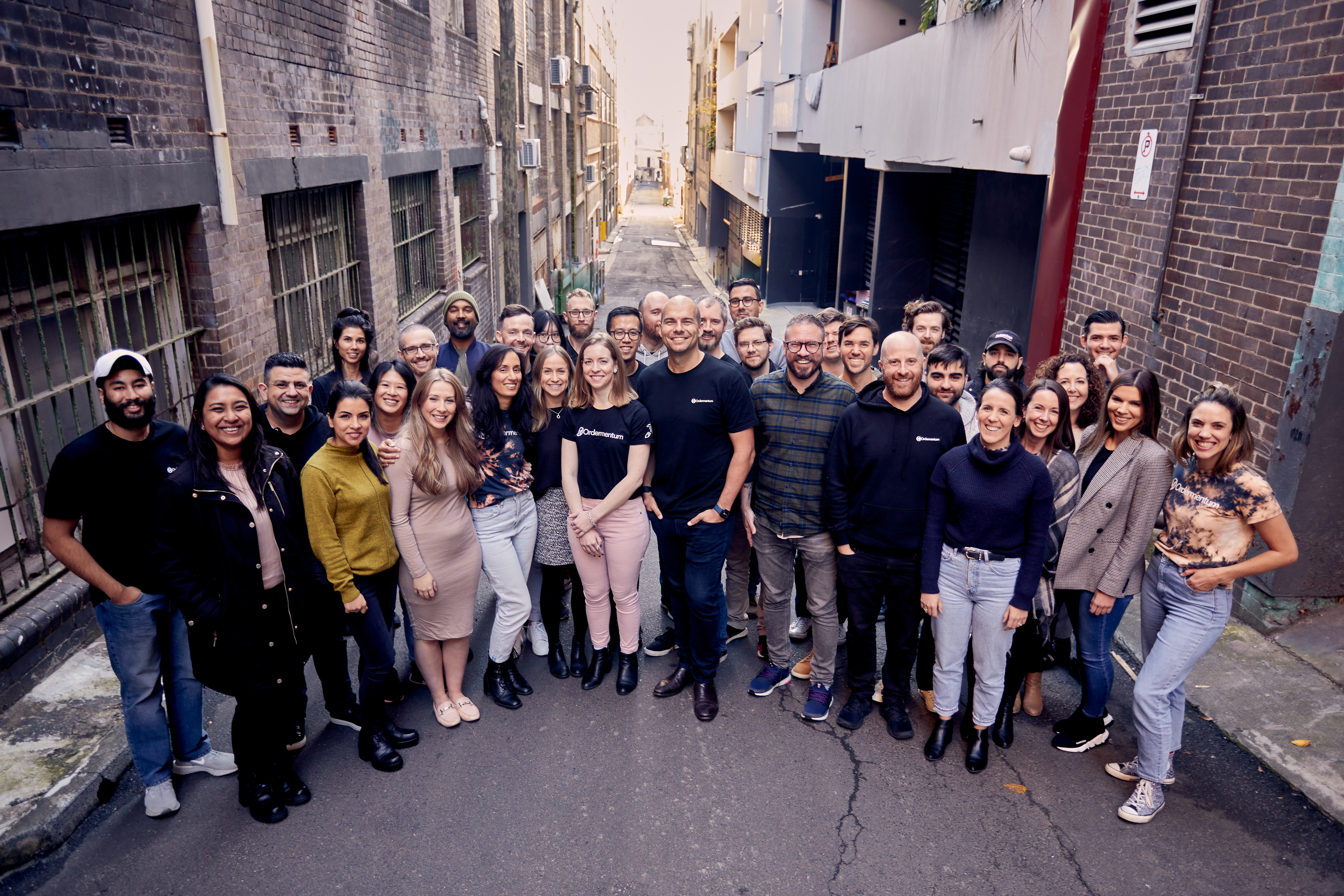 Let's face it. The past few years have been massively challenging for the industry, but we've also been reminded of how essential it is to our daily existence, both socially and culturally. That's why we doubled down on our purpose:
"to create a more sustainable food & beverage industry by helping suppliers and venues trade smarter."
We've invested $25 million to serve up a better product for the industry
Since our humble beginnings, we've invested over $25 million dollars (not to mention countless hours) and have worked closely with legends of the Australian hospitality industry, to create and distribute a product that ticks all the boxes for both venues and their suppliers.
And it's a hit - with over 36,000 venues and 650 suppliers now choosing Ordermentum to connect and trade over $1 billion a year!
But we're not done yet - our small but mighty team delivered over 100 web and app updates in the past year, and we're always looking for ways to digitize the industry and make life easier for our users. Here are some of the recent ways we've invested in the product:
🎨 Fresher look, smarter trade
As we all start to live more of our lives online, we also want to live less of our lives online. This means any app needs to be cleaner, easier to navigate, and more intuitive to help you get your job done. So we've completely upgraded our design and visuals from web to app - to make it as easy to get your supplies as it is to get your groceries.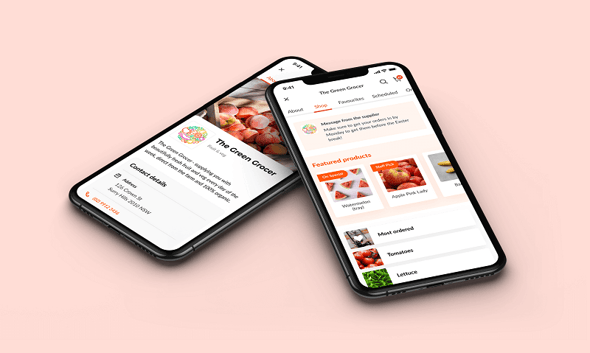 💆 Integrations that save you serious time and money
Today, Ordermentum customers have over 1500 live integrations to get all their order and payment data to the right place. Whether it's syncing invoices to accounting software like Xero, or syncing orders to wholesale ERP systems like Netsuite, you can stop sinking in admin and start syncing their data.
🤝 Live chat and one-click onboarding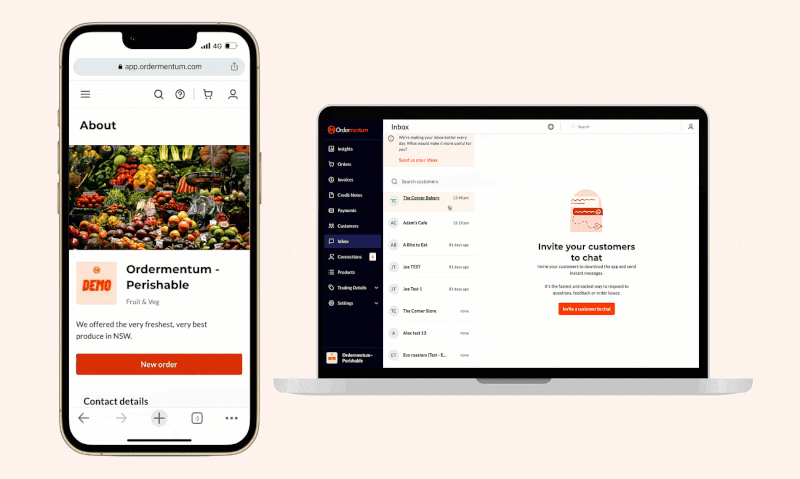 Nothing replaces a real-life interaction, but messaging can feel close. Our new live chat feature helps venues and suppliers build and maintain trust through easy communication. Plus, with one-click onboarding, suppliers can set up default trading terms and welcome new customers in no time. No more waiting for credit applications and approvals.
🔒 A major focus on safety and security
There was an unprecedented level of cybersecurity attacks in Australia in recent years. No one was immune, and customers of huge companies like Optus, Medibank and so many others have suffered. To combat this thread, we introduced new security measures, like biometric login and access level permissions, after a detailed security audit. But don't forget to check your team's access levels - we want to keep your business information safe and secure!
With over 7k orders processed daily, it takes serious technical know-how and continuous investment to process each order in fractions of a second, and to make sure the system is available 99.99% of the time.
🍳 What's cooking next?
We're not one to spill the beans, but let's just say 2023 will be a real feast! You can expect even easier onboarding and connections, smarter payment tools, and ways to save even more time.
We will continue working tirelessly, hand in hand with you, to build the product the industry needs. So let us know how we can make an even bigger impact on your business and the industry by reaching out to product@ordermentum.com
---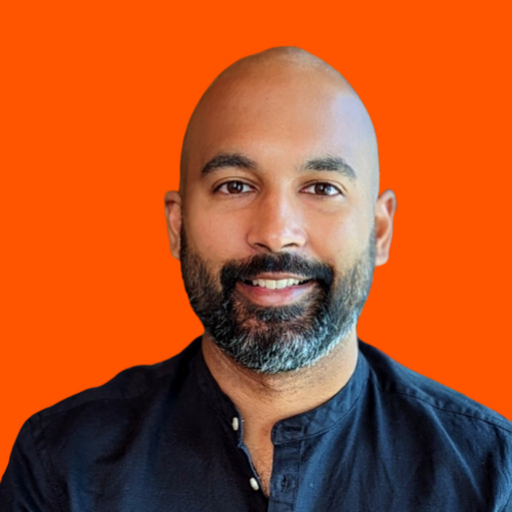 Written by
Taufiq Khan
Head of Product at Ordermentum. You'll find him wandering through Sydney's venues and wholesalers, forever curious about how to build a more sustainable food & beverage industry.
---