Introducing your newest feature, Insights.

You can't get to where you want to go, unless you know where you stand. Getting clear insights into how much and where you are spending has just become easier.
In the latest update to your Ordermentum app, you can now keep track of how much you're spending with each supplier, and see at a glance whether you're up or down on last week. You can select the time period that suits you, and compare week on week, fortnight on fortnight, or month on month.
Plus, you can now also add your sales data to calculate your Cost of Goods Sold (COGS). Getting a good handle on your COGS will help you build a sustainable business and a strong foundation for you to prosper. Download the latest version of the Ordermentum app today to get started.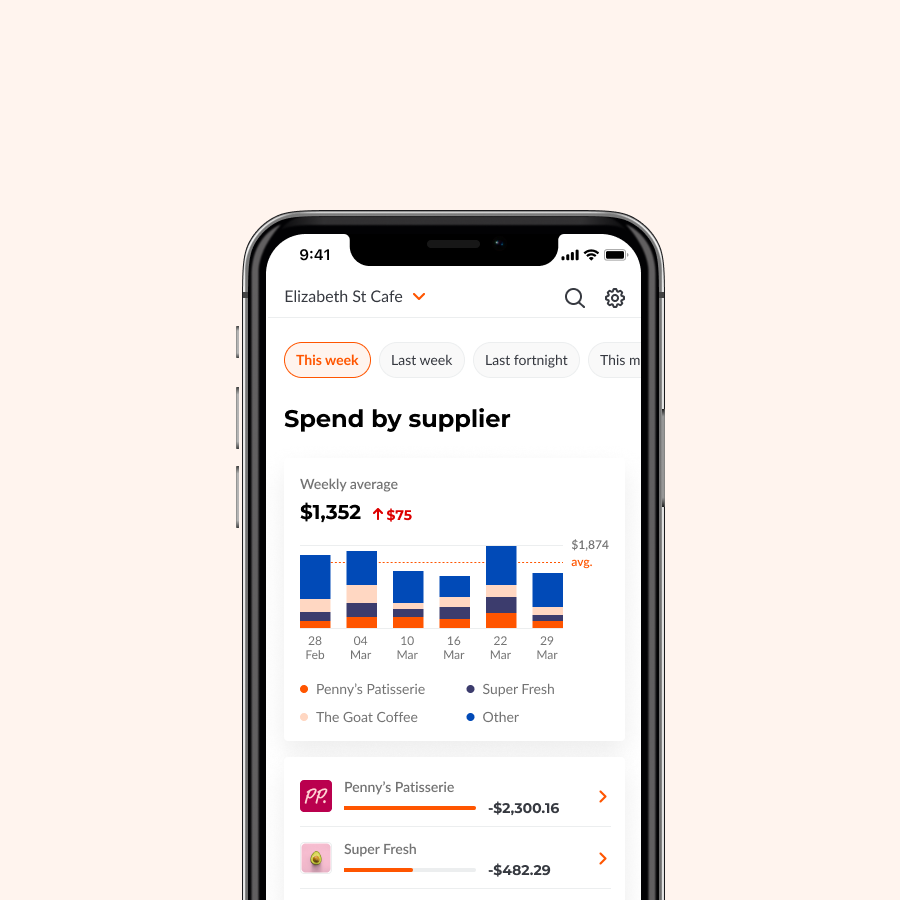 If you have any ideas for how we can provide even better insights for your business, please let us know at product@ordermentum.com.
Watch this space, as we create more and more experiences for you to trade smarter.
Ready to try Insights (and so many other features) to supercharge your venue? Download the the Ordermentum app today!