You asked and we listened. One of the most requested features is now live! With our newest feature, Inbox, you and your customers can now send real-time chat messages to each other. How good!
You can finally stop juggling the countless emails, calls and texts from your customers - from now on, your whole team can now see each customer's whole group chat history. Whether it's a quick question on a product, an order, or just getting to know a new customer, the Inbox makes your life easier.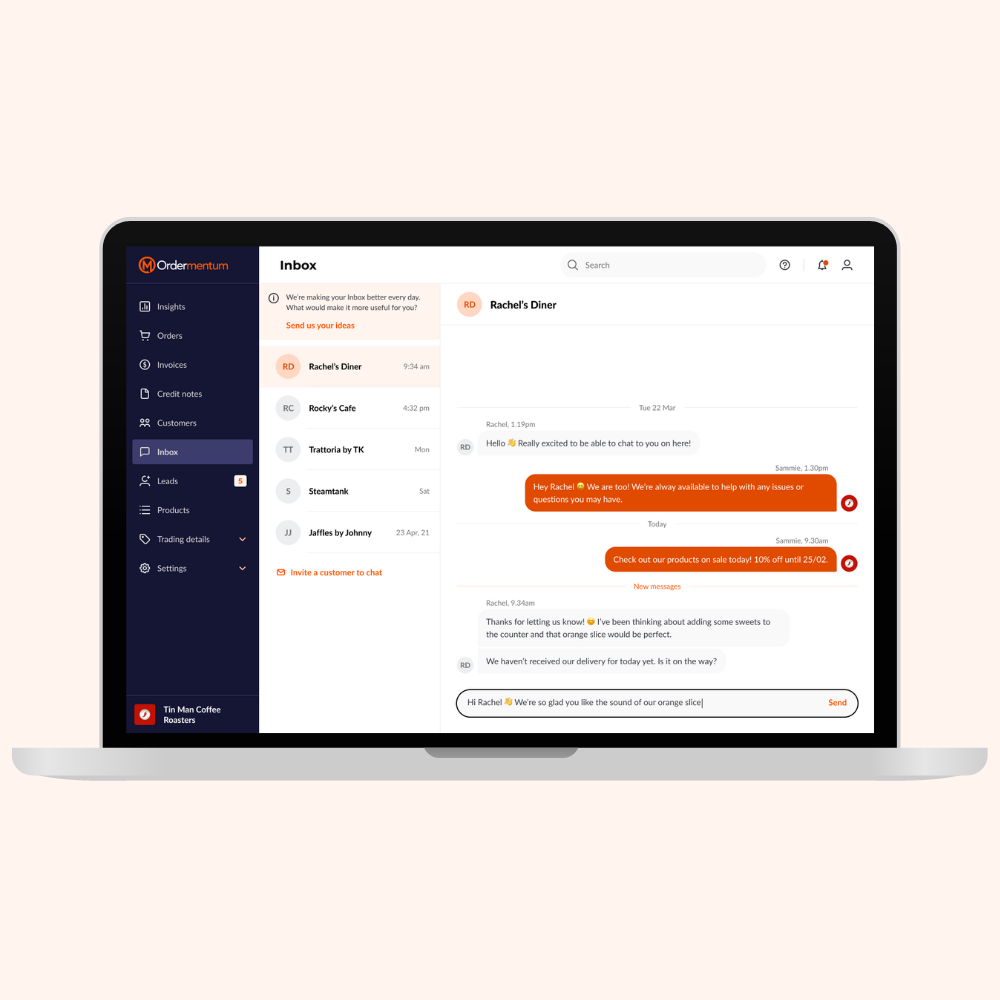 It goes without saying that having most, if not all of your communication in writing, is also a great way to minimise frustrating miscommunications. As the Millennials say, you'll have your 'receipts'.
You can enable or disable the Inbox from your Settings > Features menu. Once you enable it, you will see the Inbox on the left-hand navigation on Ordermentum, and your customers will be able to chat with you from their app. Learn more about the Inbox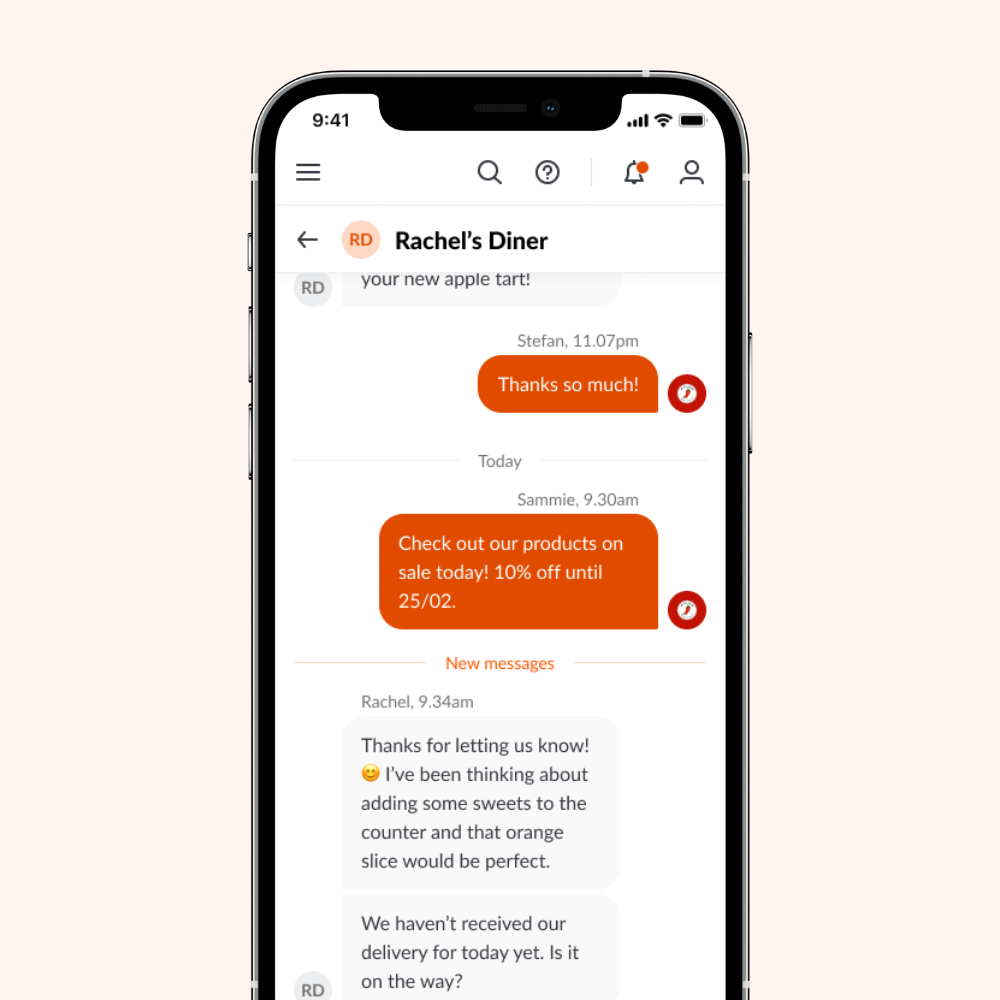 To see the life-changing impact of this feature, sooner rather than later, we'd recommend actively letting your customers know about it and the benefits of having all of your communication in one place.
For example, if an important member of their team is away sick while the business is experiencing an order issue, with the full chat history available, the rest of the team can easily pick up from where they left off and get it sorted quickly.
The Inbox is just Ordermentum's latest way to help you build long-lasting, sustainable relationships with your customers. There are already some improvements coming your way for the Inbox, but if you have any ideas, please send them to us at product@ordermentum.com