Product Demo: Outstanding Customer Experiences Every Time
Sign up links, a brand new 'Connections' page, chat up with your customers and so much more! We're bringing it all to you in our quarterly product demo. Watch the video or read the blog!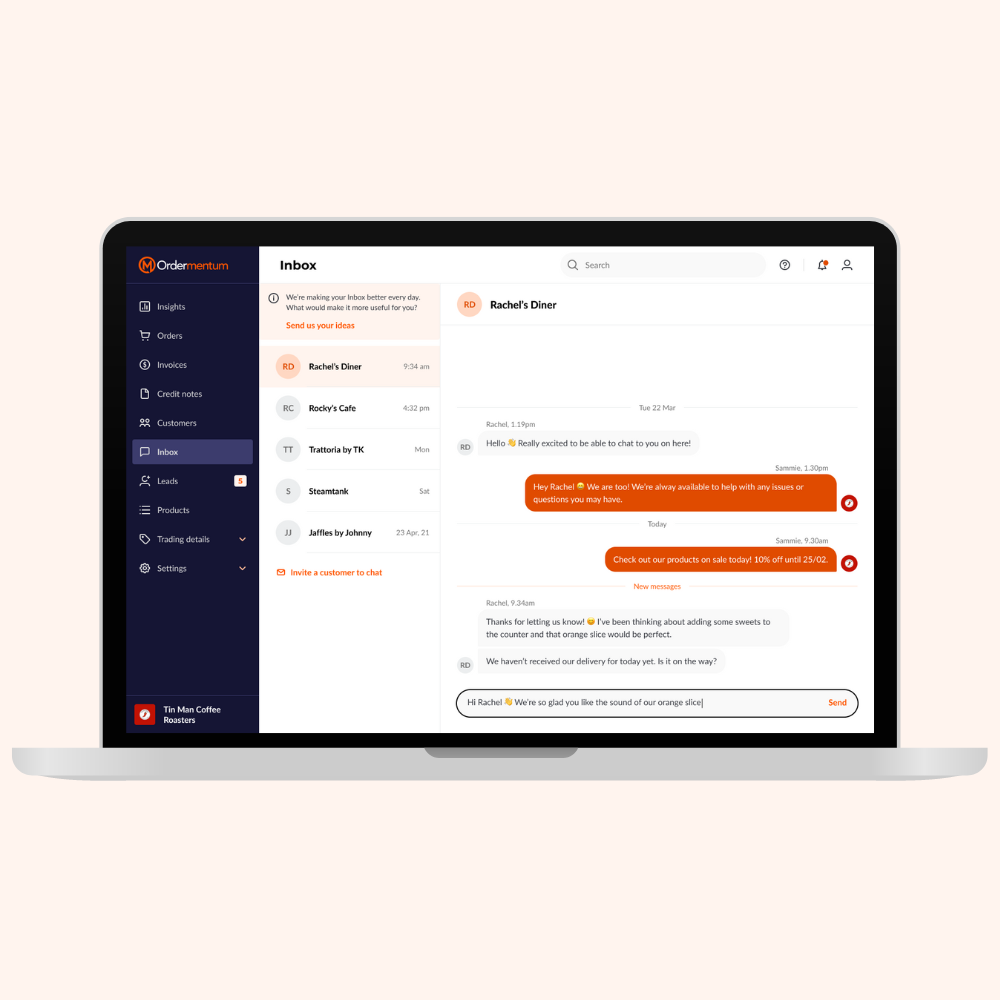 To help you make the most of Ordermentum, we've got a simple wrap-up of all the super helpful features we released over the last 3 months. Watch the video for an in-depth demo or read the 2-minute blog!
Sign up links 👋🏽
Create a tailored onboarding experience for your customers while eliminating the possibility of duplicate accounts with sign-up links/ Ordermentum QR codes.

Connections 🤝 (LIVE for everyone soon)
With Growth Engine on fire, and new customer onboarding being so crucial, we are revamping how you manage all new customers and creating a new "Connections page" which gives you complete visibility over the sales funnel, helping you grow your business. Venue owners and managers love it when you reply quickly so we'll now highlight connections that you haven't actioned in over 24 hours.
Inbox 💌
Ordermentum suppliers have long requested the ability to chat with customers inside the app, and now you can. From your Inbox, you and your customers can now send real-time chat messages to each other. Enable or disable the Inbox from your Settings > Features menu.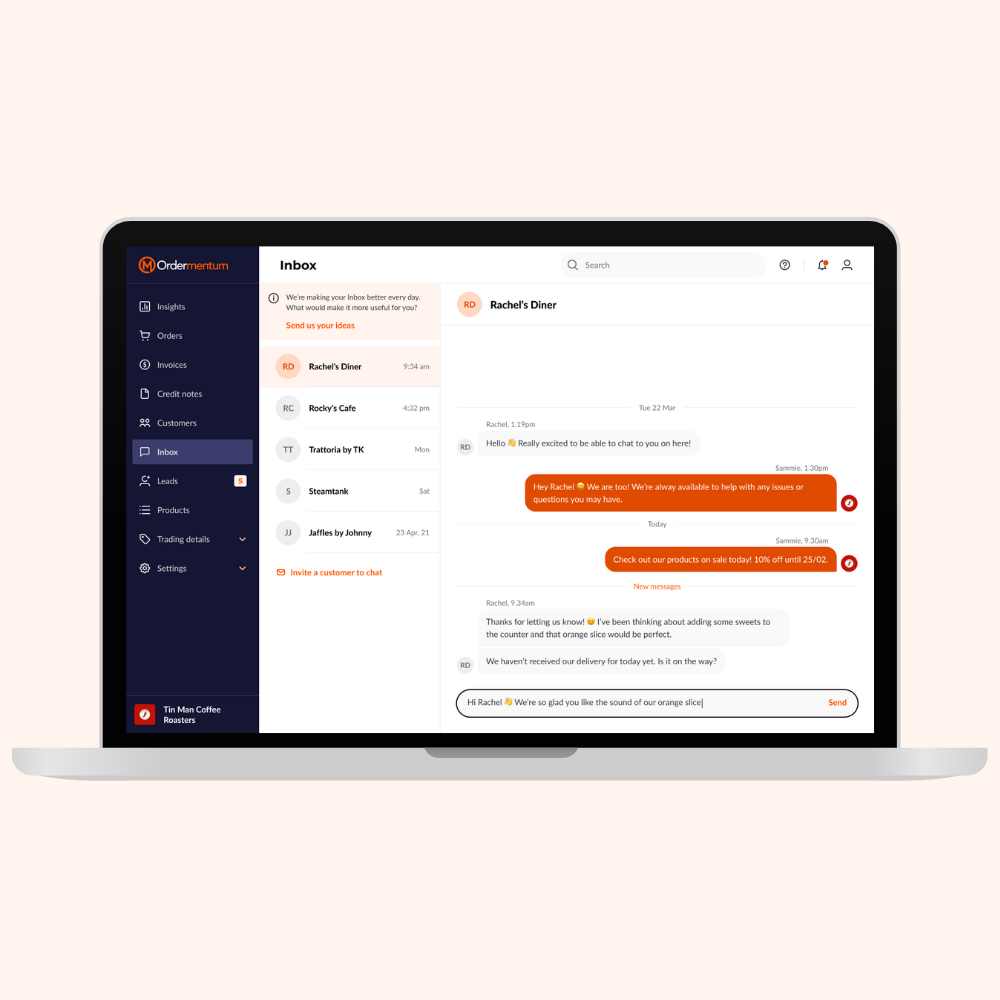 Billing email addresses 💸
Venue owners and managers have always been able to receive invoices, but staff come and go, and sometimes email addresses are not updated. We recognised that an email address was needed that could guarantee every invoice would be received. Now you can rest assured that every invoice raised for a venue will be sent to the specified Billing email address.

Proof of Delivery on invoices 📦
If you have Proof of Delivery switched on, you'll notice this recent improvement as we've added the Proof of Delivery information to your invoices so that customers can see it too.

If you don't have Proof of Delivery set up yet, please contact us at support@ordermentum.com or reach out to your Success Manager to get started!

Stock tracking 📋
(LIVE for everyone soon)
Tired of having to scramble when you oversell stock, process credit notes and adjust orders when you sell out of a limited stock? We got you. In addition to marking products as out-of-stock, you can now easily set your stock levels within Ordermentum to reduce the challenge and disappointment created by overselling, immediately improving both you and your customer's experiences!

See transfers to your bank account 🤑
If you've been set up as an Owner or an Admin of your supplier account, you can now see a history of every Transfer of your Ordermentum sales to your nominated bank account. You will see a new 'Payments' menu and can click on each transfer to see a list of the Invoices that are included.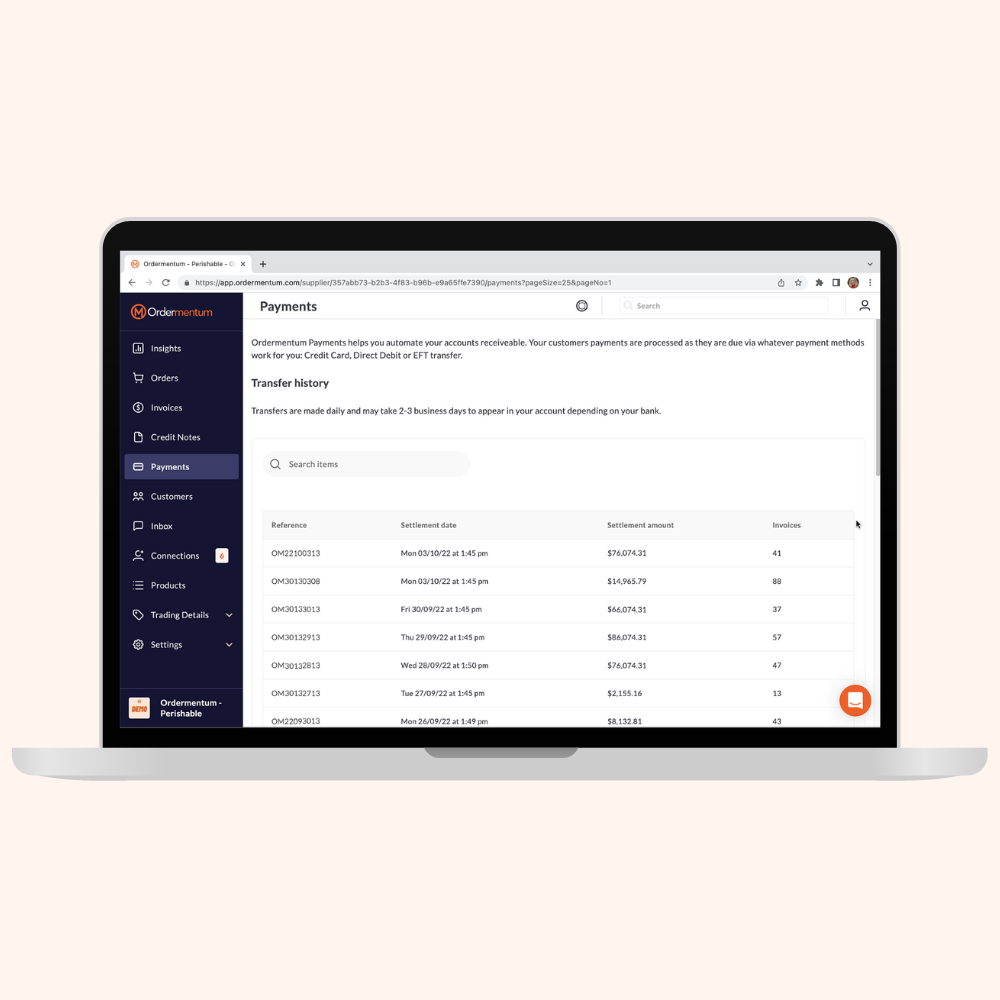 New ACL security levels 🔐
We've renamed the roles (ACLs) and have added a new role called Owner. The 'Owner' will soon be able to update your business bank details in Ordermentum, both settlement and debit details. This role is designed for the person authorised to represent the business in accepting terms, business security, managing banking details, and many more features to come.

To update your team permissions, go to Settings > Users. If you don't have an account owner set up yet, please contact us at support@ordermentum.com


Dynamic percentage-based pricing 💰
You can now set up all your pricing groups once and just update your base prices, saving you hours manually updating and re-uploading prices. For example, you can now set your product's price as base + 10%, and then whenever you change your base price, the percentage prices will be updated accordingly.

Learn which customers are at-risk with Insights ⚠️
Have you signed up for Insights yet? We've just upgraded the Customer Watchlist report to track 5 cohorts of customers, based on their ordering history with you: Likely Churn, Concern for Churning, Out of ordering sequence, Expect order soon and Within order sequence.

To get a free trial of Insights, and best understand your customers at risk, contact us today at support@ordermentum.com or reach out to your Success Manager for a demo and free trial.
---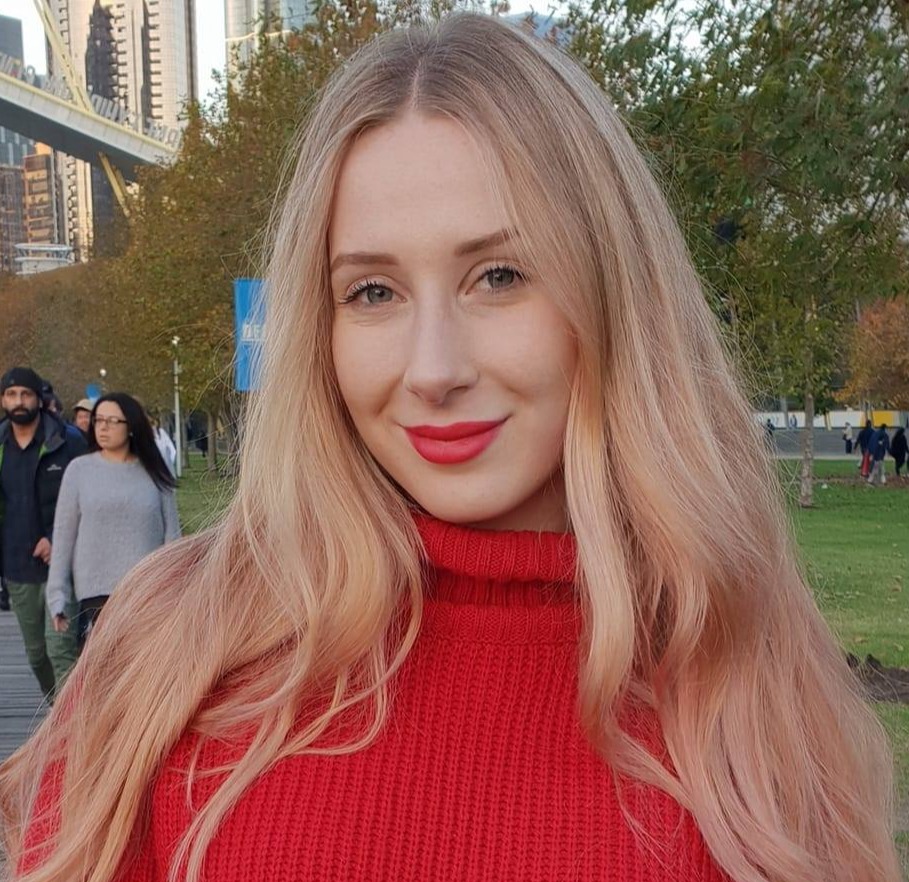 Written by
Alexandra Hockey Parmenter
Product Marketing Manager at Ordermentum. Small town New Zealander turned Melbournite foodie, who's obsessed with her two tiny Yorkshire Terriers.
---