The big (cold-pressed) squeeze: the fairytale story of Allie's Juices
From a regular stall at Sydney's Marrickville Markets to supplying the Qantas lounge, the growth of Allie's Cold Pressed Juices is a story of perseverance, success - and love. We speak to Alexandra Szwarcberg-Poch about how her and her husband, Braian Szwarcberg-Poch, created something really special.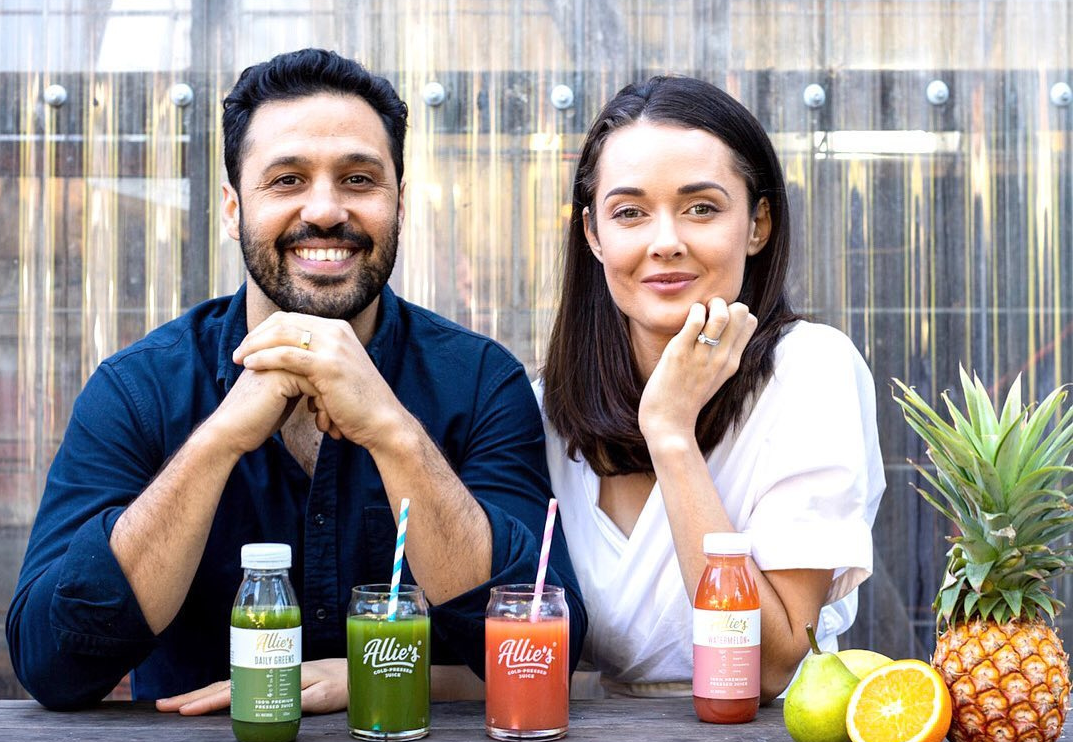 Like many businesses, Allie's Cold Pressed Juices started accidentally. One Saturday in 2014, Allie was on shift at her marketing job at the Star Casino. She craved a fresh juice, and went hunting for one at the nearest supermarket.
"I love fresh juices - I genuinely get a little buzz and an energy hit." But unfortunately (or, perhaps fortunately), she didn't get this from her supermarket juice.
"I did a bit of research and I came across this whole concept of cold-pressed juicing. The flavours are more vibrant with this method, and nutrients are better maintained for a longer period of time than regular juices."
She got to work making some blends and took them into the office for her colleagues to sample. A savvy co-worker suggested that she should try and sell them in the casino cafe, and soon she was scrambling to get bottles and labels together. "I pressed the juices by hand with these little slow juicers and we put them on the shelves."
She didn't think they would sell, but within a couple of hours, she received news that all the juices were gone.
Find out how Allie's Juices and how they've used technology to ramp up their operations and elevate their business.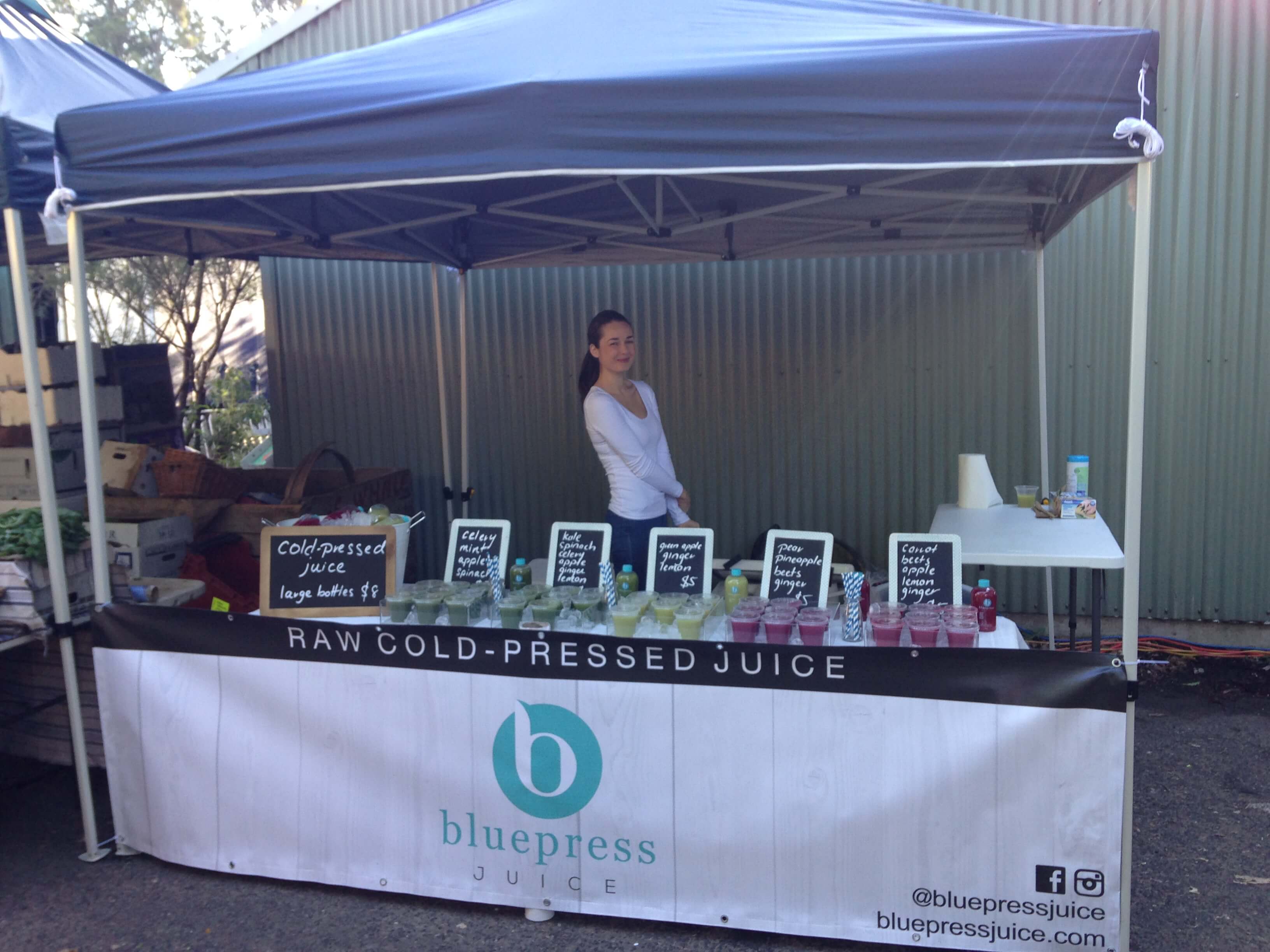 This was her prompt to take her creation and set up a stall at the Marrickville Farmer's Market a few weeks later. "I really didn't think we were going to do well. It was a miserable, rainy day. I thought: "what am I doing selling juices in the middle of winter?"
Bad weather didn't deter the customers, and by 11am, her juices were sold out. The cherry on top was that Allie's stall was next to Braian, her now business partner and husband.
Like something out of a movie plot, the two quickly became friends - even though it was apparent that Allie's juices were more popular than Braian's dips. "We'd always laugh because we'd have this much longer queue for the juices, even though Braian is such a good salesperson - and I'm not. I lean towards product development and branding. But at the markets, we were almost a bit competitive with each other. But Braian ended up joining the juice business and saying goodbye to the dips. We never looked back…and we're also now married with two kids."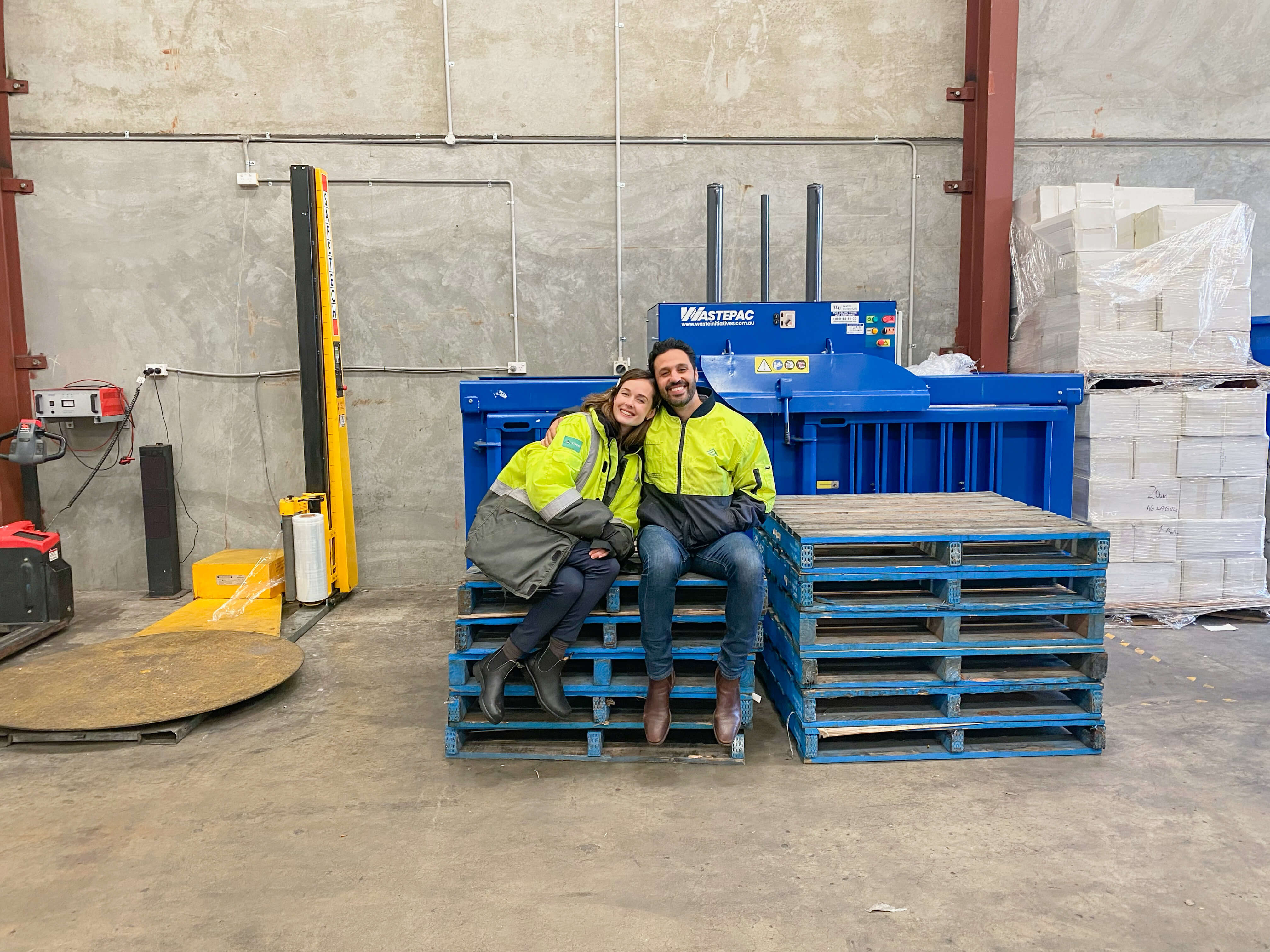 Allie knows that working with your partner is a fine balance. "I think if you were with somebody that you were butting heads with, I just don't see how it could work." But her working relationship with Braian is built on complementary skill sets. "If it's something sales related, I'll always take his word for that and vice versa with things like product development or operations as well."
The duo used this dynamic to continue a successful run at the markets for years. And even though they had the help of family friends, they still sacrificed an enormous amount of time to build the business. "We were both maintaining our full time jobs. We'd finish work on Friday, and then we'd do production on Friday nights up until three o'clock in the morning. And then we'd get up and we'd do the markets on both Saturday and Sunday. No holidays, not much socialising. You're just kind of running off adrenaline. It was full on, but we really believed in it and enjoyed it."
Their dedication paid off, and soon Allie and Braian were able to leave their full-time jobs to work solely on their market stall. That is, until wholesale opportunities came knocking.
"Originally, we started the business as a B2C beverage business. But we started to meet venue owners and managers who were tired of making juices. It's really laborious and expensive to make your own fresh juices, and it's not necessarily the cheapest option either."
It became clear they had a viable product for venues when owners/managers would sample the juices and make requests for larger bottles. "That's when we started selling our one litre bottles so that they [venues] could pour them into glasses," says Allie. "They'd end up taking their venue-made fresh juices off the menu because they felt that ours were either of equal or better quality than what they were already making themselves."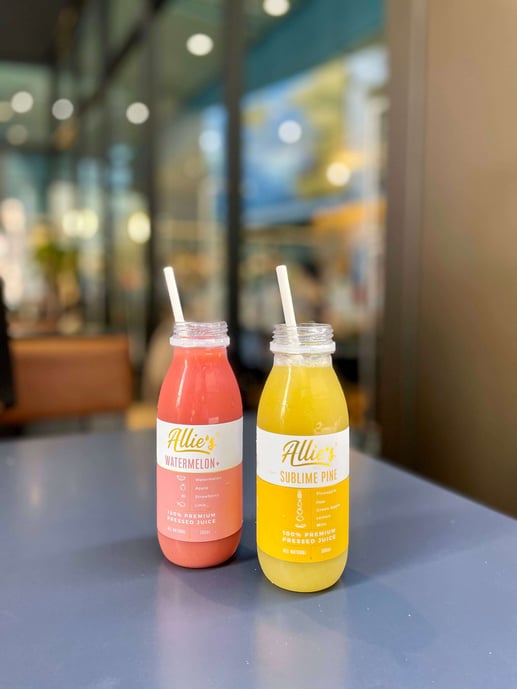 Allie attributes the success of the business to their product quality and maintaining the same juices they produced eight years ago. "We've seen brands slowly make their bottle size smaller, or use produce or ingredients that aren't local. Whereas we've really honed in on our blends and worked to either maintain or improve our product offering."
She also believes that it's important to maintain a price point, not undercut competitors, and to stay local. All the brand's produce and suppliers are Australian - making it a truly local brand, and one that has managed to stay consistent through the upheaval of the past few years.
They're also stringent with their cold-pressing technique, which allows them to create juices like watermelon, a fruit that's notoriously hard to bottle. "Generally, if you were to juice watermelon and bottle it, it would just destroy the beautiful flavours and aroma."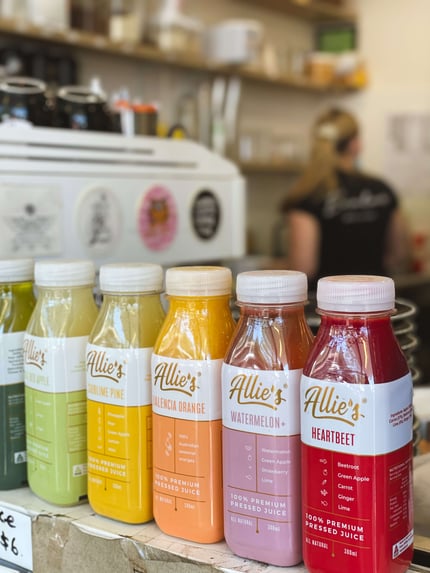 It's these unique selling points that have seen their brand ascend the rungs of success in just a few short years - but Allie and Braian aren't interested in becoming a megabrand. "One thing that we said at the beginning is that we weren't gonna become a supermarket product. We just really love the cafes that we supply. They're just incredible operators and they just put out such beautiful coffee and food…we feel like our juices complement those menus."
It's an artisanal approach, and one that's paying off as big operators and far flung venues take notice. "We just started supplying Qantas lounge, so that was a huge win for us. And we're in some surprising locations I never could have imagined - some of our juices are served at a restaurant near Uluru!"
"It always makes me laugh. Because I think of where we started…and now our juices are found in Uluru. It's so random."
Thirsty for some delicious cold-pressed juices for your venue? Then connect with Allie's Juices today!
---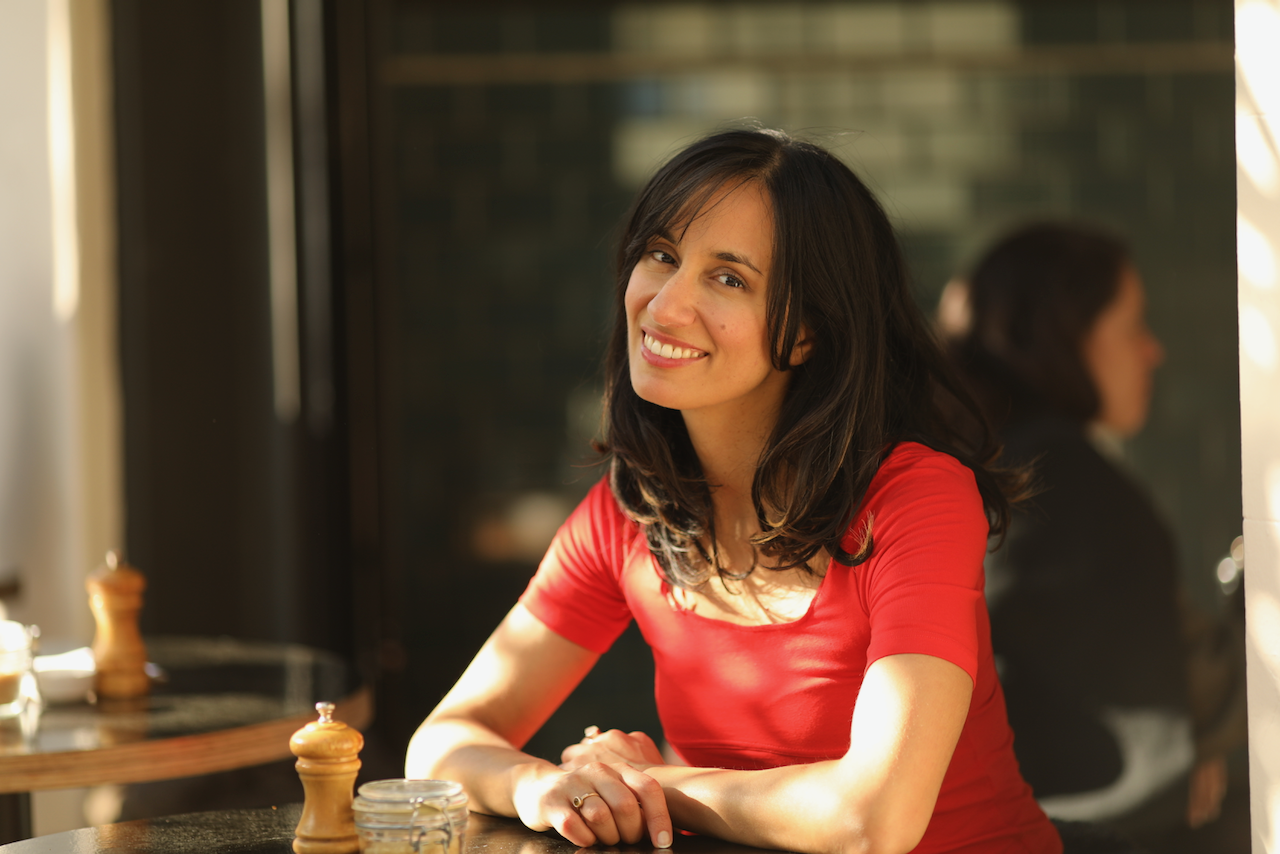 Written by
Esha Thaper
Hospitality lover, food researcher, amateur chef, budding barista, and writer of content at Ordermentum.
---