Green ants and muntries: the coolest ingredients you've never heard of
As food culture evolves, it seems we're going back to our roots - foraged, native ingredients with flavours that are anything but basic. We speak to Liam Spurrell, from Spurrell Foraging about how chefs source those special flavours and finishing touches that take a dish from good to wow.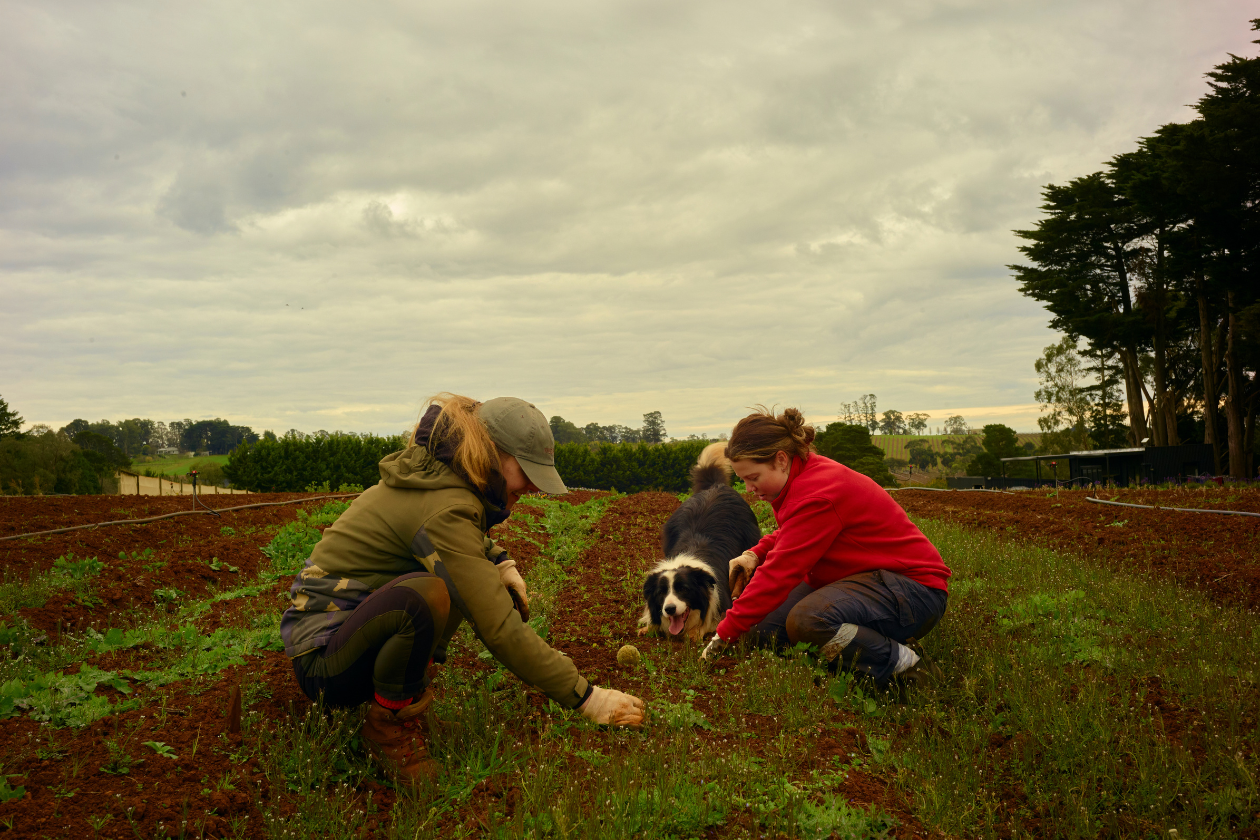 Australia, land of endless flora, is the only country with its own native citrus. The rest of the world's citrus is cross-bred from just three varieties that originated from China thousands of years ago, but Australia has six species of native citrus, including the tart, minty finger lime, and piquant, almost sweet desert lime.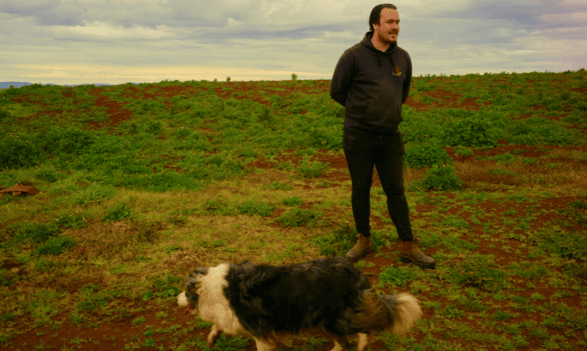 "Australia's soil is so unique. When things are grown here, they'll often have an undertone of lemon because of the soil," says Liam Spurrell, the director of Spurrell Foraging, an hour's drive from Melbourne CBD.
"That's why we have native plants like lemon myrtle, and lemon scented eucalyptus. In fact, lemon myrtle has the most citrine oil out of anything in the world: over 20 times what lemon has."
After years working in and foraging for high-end restaurants, Liam created Spurrell Foraging. He then brought his brother Tyler Spurrell into the business, and once Tyler moved on, Deb McNeil stepped in as General Manager. Megan Jacob came on board in 2020 as Sales & Farm Manager.
With all his experience, Liam is a fount of knowledge when it comes to unique native ingredients. "I used to be a chef, and so I like stranger things. Chefs are curious about flavours…Playing with flavours is what makes it fun."
The story of Spurrell
Liam began his foraging and hospitality journey when he was just 14. The head chef at Vue de Monde, one of Melbourne's most famous restaurants, visited Liam's family property to source some foraged ingredients. "I asked him if I could work on weekends even though I was still in school, and he said, "yeah, you can work as long as you bring in some of these [foraged] ingredients."
After a year of working at, and foraging for, Vue de Monde, Liam moved on to Cutler and Co (another Melbourne restaurant heavyweight), before going back to the Vue Group. He worked in the kitchens and continued to forage.
"I was working at Estelle by Scott Pickett, and I was always picking for them. He said I could probably make a business because I was getting stuff that no other restaurant could get their hands on: nasturtiums, jasmine, and other flowers."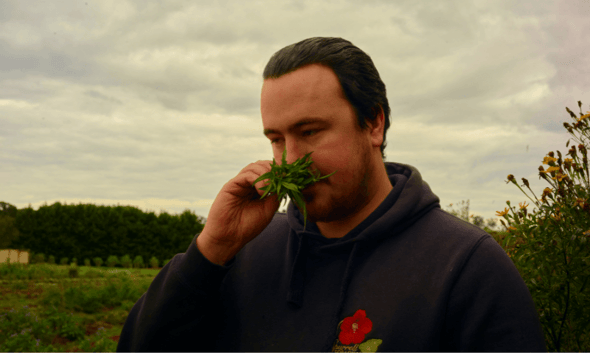 Encouraged by Scott's words, Liam created Spurrell Foraging, leveraging his connections and the network effect of hospitality in Australia. "My first 20 customers were all working at Vue de Monde or other places I'd worked. People talk to other people, and we just started to expand from there."
The business now services around 40 restaurants, cafes and bars regularly, and many more who order sporadically, with a total of 500 customers on board. These venue are mostly in Melbourne, but a few are in Sydney. The tiny team of 5-7 pickers start when the sun comes up, picking 200-500 containers that get delivered all around the city from 10am to midday.
See how Spurrell Foraging grew their business >>
Each restaurant will receive anything from garnishing flowers, to native citrus, to herbs and bee pollen. There are 200 items on their product list - a big leap from the 20 they originally started out with.
"At the beginning, any chance I got, I'd research what was already growing and what we could grow. And chefs have always come to me with ideas for ingredients they've seen all over the world. If we don't have it, we do the research to see if we can grow it. Right now we have 40% foraged ingredients and 60% grown."
"For example, a barman came to us and said he wanted mountain marigold. I'd never heard of it, but we did some research and found it was quite easy to grow. For a few years, he was the only one that got the flowers. Then over time, the trees continued to flower and we'd give them to more people."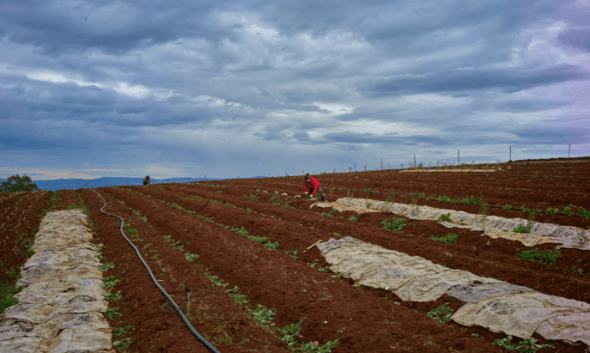 Green ants, sweet eucalyptus, mountain pepper…and more
Melbourne has one of the most vibrant and eclectic dining scenes in the world, so it's no surprise that there is a steadily increasing demand for foraged ingredients. "I find that the demand for seasonal ingredients that are just that little bit different never seems to wane," says Liam. "Menus also change seasonally here, so chefs are always adapting and looking for new ingredients."
Some of the ingredients Liam's team have been growing and picking include ingredients includes variations of eucalyptus and citrus flavoured insects.
"I've noticed chefs are ordering more strawberry eucalyptus. It's a really sweet, oily eucalyptus and it goes really well in syrups and desserts."
He's also noticed more interest in green ants which are sold frozen. "The green ants come from the Northern Territory. They make a little cocoon for themselves in the tree which is cut off and frozen. You cut open the frozen cocoon and shake them out."
With an incredibly strong pop of kaffir lime and lemongrass, Liam says wild and exotic ingredients like this are often used in tiny amounts in desserts, or petit fours (like at Vue de Monde), or sometimes paired with cheese. The common factor amongst all of them? They don't come cheap, with many native fruits costing between $70-$80 a kilo and green ants can cost $650-800 a kilo.
It's why Spurrell sells quantities from small punnets to kilos of product. The variation means venues can choose what they need, and it makes the ingredients viable for chefs keen to try these incredible ingredients. By personally delivering the products the business keeps costs down.
"Selling small and delivering personally means that there's no wastage and chefs can use these unique ingredients seasonally to create different dishes." Right now, heading into spring, Liam sees restaurants ordering more wild garlic and wood sorrel.
"The sorrel is a type of sour grass and the wild garlic is used within dishes for flavour," says Liam who also enjoys what he grows in his own cooking. "At home, I grill the wild garlic a little bit and it becomes a big element of the dish."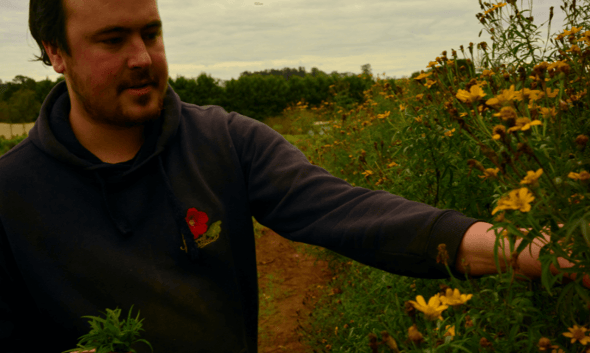 He also enjoys muntries berries, tiny little berries that have a green apple flavour. "And I love mountain pepper. It's a little berry that has ten times the heat concentrate of black pepper, but it's more of a numbing heat like schezuan. It's great for curing meat and it brings a lot of warmth."
With so many ingredients and customers to keep track off, Liam has had to develop processes to keep up with demand. "It was a struggle a few years ago, but process allows you to scale.'
With more and more interest in native foods and sustainable ingredients, it's clear that Spurrell Foraging will need those processes in the months and years to come.
"People are more interested in where their food comes from…and chefs are always looking for the next thing."
Now..where can we try some green ants?
Spurrell Foraging operates farms at Warrandyte South and Silvan outside the Melbourne CBD. They use Ordermentum to connect with venues and services Melbourne and surrounds, and they're expanding their offering in Sydney.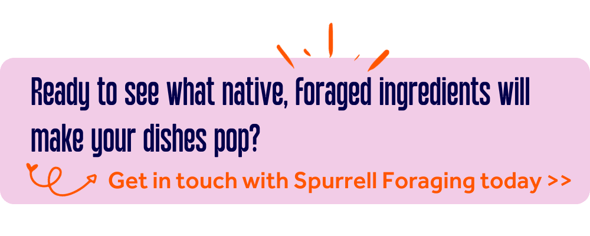 ---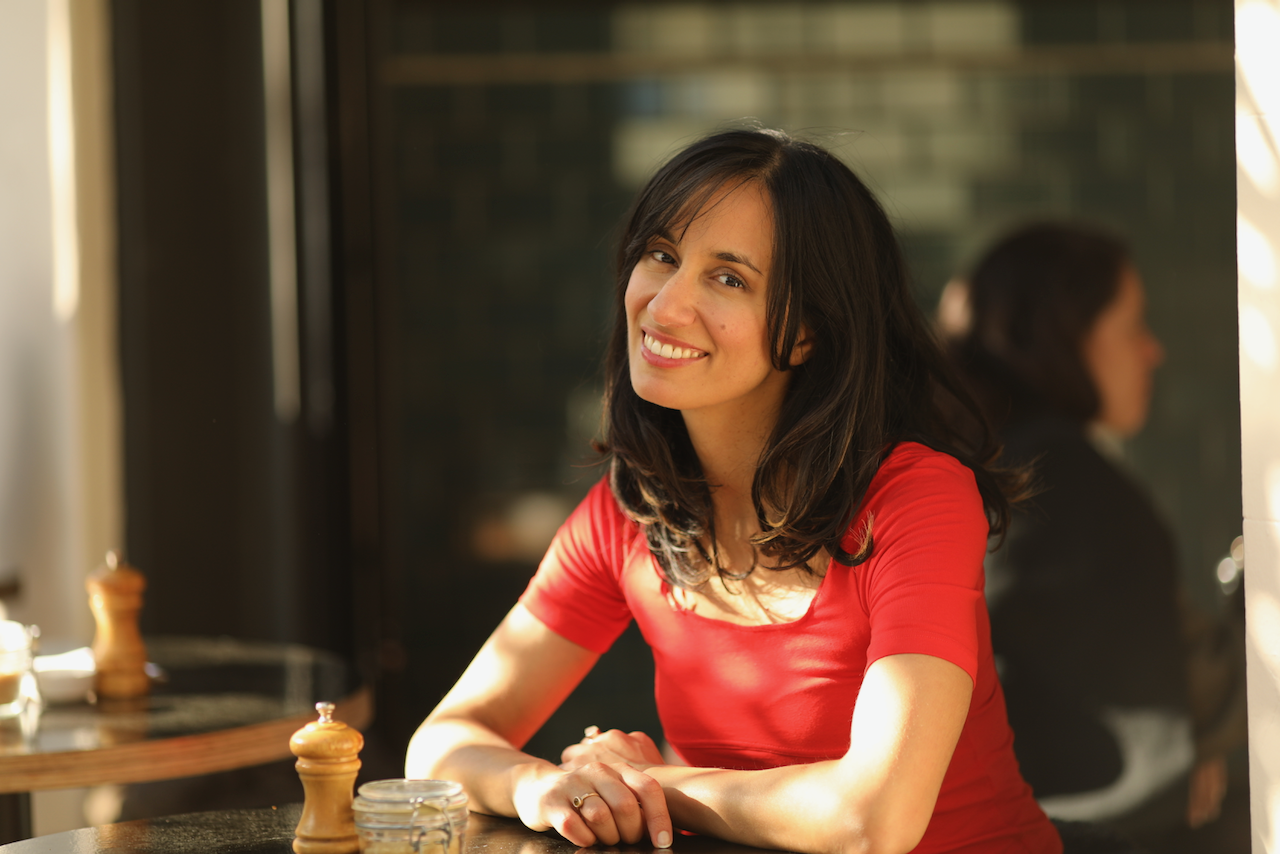 Written by
Esha Thaper
Hospitality lover, food researcher, amateur chef, budding barista, and writer of content at Ordermentum.
---