A passion for plant based food and a healthy diet, led Lauren Chapman to h.alt, Australia's first barista crafted hemp milk. We speak to Lauren about the future of hemp milk in Australia.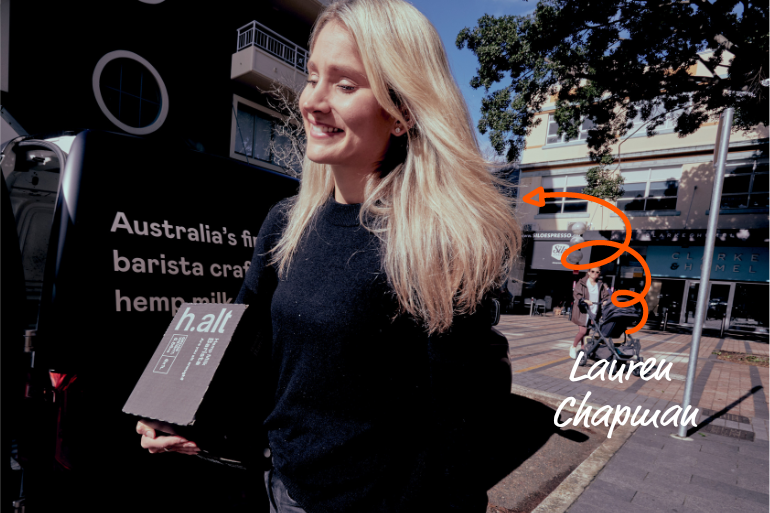 Before h.alt, Lauren was working as an Executive Assistant for five years at a charity called Hello Sunday Morning, which helps Australians change their relationship with alcohol. On the side she was also creating content for her vegetarian Instagram & website Vegetarian Eats.

Vegetarian Eats developed into a true passion, and it helped Lauren constantly search for more ways to optimise her health.

When COVID hit in early 2020, she stumbled upon hemp, fell in love with its health benefits, and experimented with making her own hemp milk to go with her morning coffee. "I realised I couldn't buy hemp milk in stores, and that the milk I was making at home could possibly fill that gap."

Fast forward two years, and h.alt was born, Australia's first barista crafted hemp milk. While it's early days for the brand, Lauren beams with pride about the product she's created. "I believe it's the best-tasting plant milk on the market andi it's a great alternative for anyone looking to move away from dairy but not willing to sacrifice on taste and texture in their morning coffee."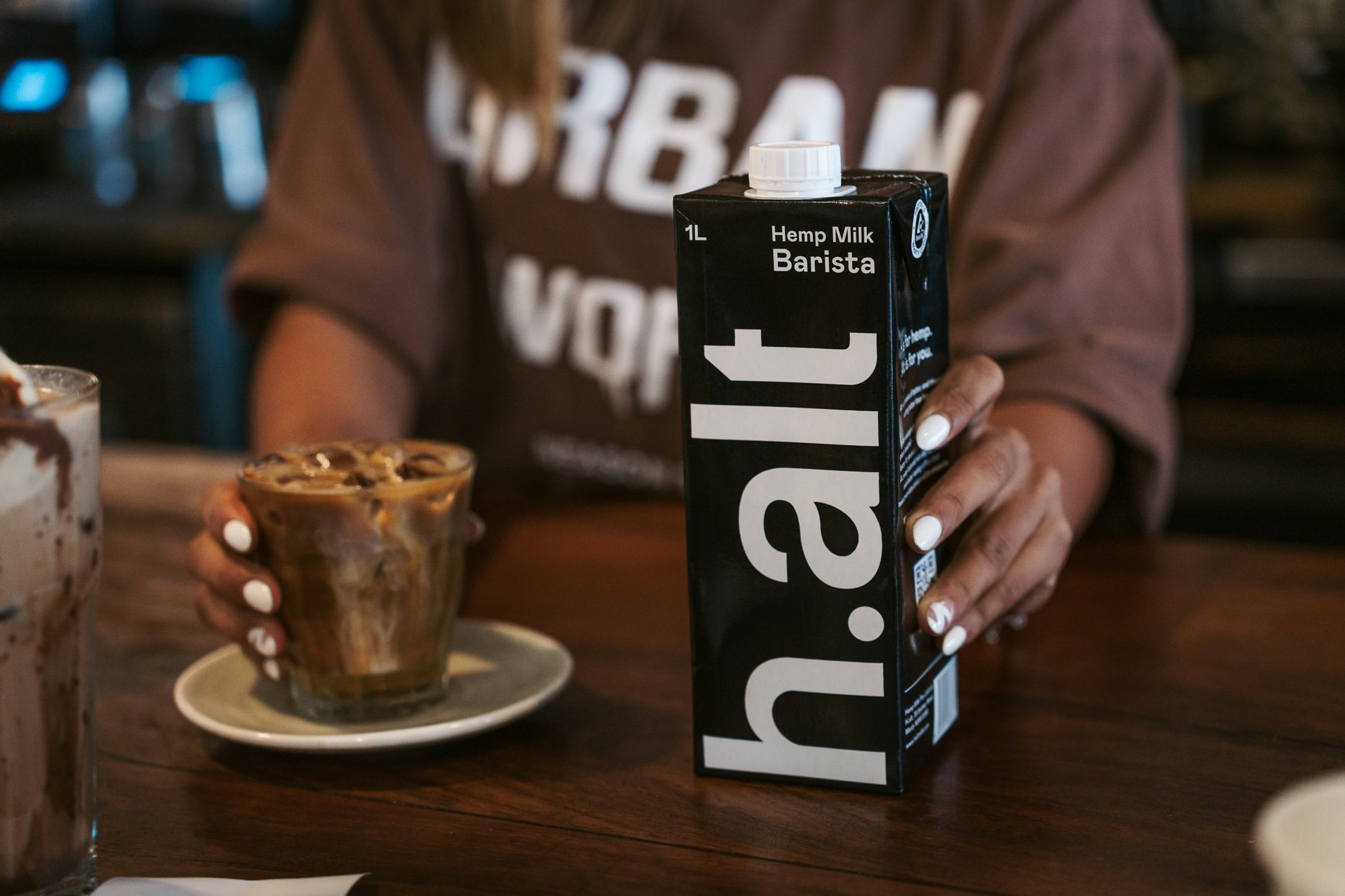 This has been the conundrum for many baristas over the past five to ten years. Plant milk is booming, but the way each variety interacts with coffee has been hit and miss.

Luckily, as the world explores sustainability in every industry, plant milks have evolved, and many brands have created special barista blends - including h.alt.

Lauren believes that it's this desire for sustainability, as well as the adventurous Australian spirit, that have made her home country the perfect place to create and launch new varieties of milk.
"Australians are adventurous early adopters, so we're finding people are keen to be among the first to try hemp milk."
>> Find out how h.alt has used technology to grow their business.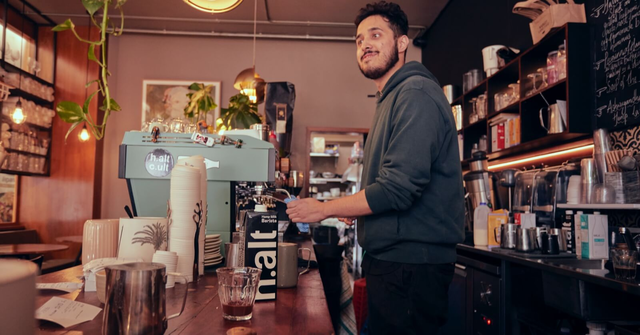 She's seen firsthand the benefit of launching in the Australian market - after all, hemp was only legalised for use in the food and beverage industry in 2017, yet Lauren has observed a "rising interest in hemp-based products in general as people realise how environmentally friendly it is."

While it seems like it's a new trend, hemp is one of the oldest domesticated crops existence, with far-reaching benefits and uses, from textiles to building materials. It's also one of the most nutritionally complete food sources in the world, and has the ideal balance of omega-3 to omega-6 fatty acids, as well as high levels of protein, fibre, vitamin E, phosphorus, potassium, sodium, magnesium, calcium, iron and zinc.

On top of this, it's one of the most sustainable crops in the world. It grows with little water and thrives without pesticides. It grows, unsurprisingly, like a weed.

All that aside though…how does it taste? "Hemp seeds have a nutty and creamy flavour that's not overpowering - people love it," says Lauren. "I also believe sourcing is very important from a sustainability perspective, which is why we source everything from Australian suppliers."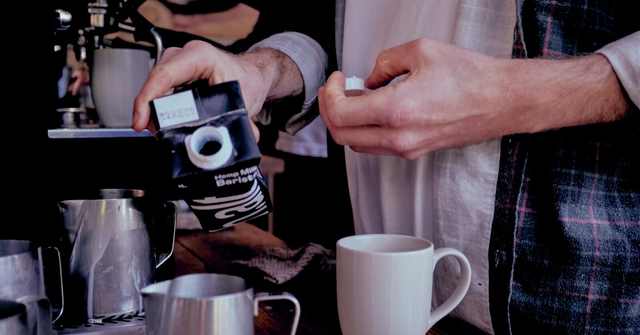 She's so confident in the taste that she sees it being the plant milk that could be "an easy switch for traditional dairy milk drinkers."

Countless coffee drinkers seem to agree, as hemp milk appears on more and more menus. "It's amazing to build something brick by brick and see it come to life in cafes across NSW and Victoria."

But Lauren knows that in a world that moves fast, she needs to future-proof. "The only way to do this is to stand for something, and our stance is that there's always a better choice if you look hard enough. Our promise as a brand is to challenge others to look for that alternative."

"That's why the 'h' in h.alt is for hemp. But the 'alt' is for you."