And so it begins: welcome to 2022!
We all want to forget last year. Lockdowns, border closures, and ongoing staff shortages made it a challenging time, but the hospo and wholesale industry displayed remarkable resilience and ingenuity.
In fact, across Australia, our community of over 32,000 venues had a whopping year, proven by the increase in orders, supplier/venue relationships, and the rise of digital payments.
We saw spikes in ordering and delivery, and we processed as much gross merchandise value in 2021 as in the first four years of the business. What a result!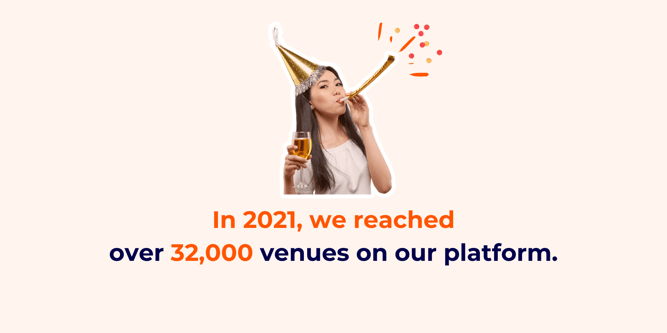 Key hospitality trends and opportunities in 2022
With so much movement across our network, we're well placed to pick out the key trends for 2022 - which promises to be a fast and furious year for hospitality.

To start the year off, we surveyed our network of venues to find out what they're interested in. The stand-out findings was the focus on sustainability and the changes in consumer behaviour.

For both venues and suppliers, the below findings show the direction we're moving for the year to come - and highlight opportunities for anyone working in or supplying to the hospitality industry.
1. Buying local matters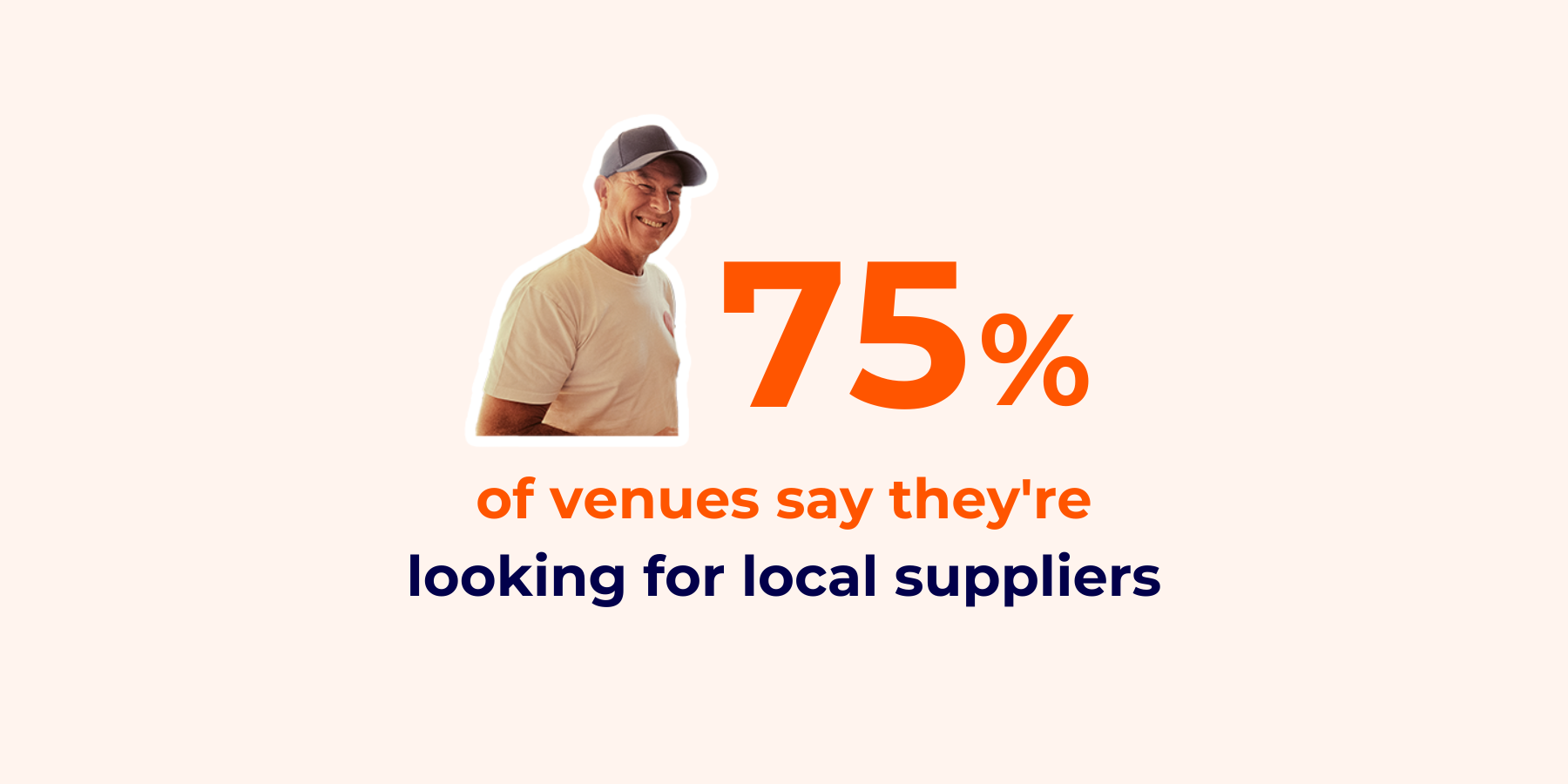 75% of venues surveyed said they're looking for local suppliers. Less food miles is a big consideration in lessening the carbon footprint of the hospitality industry, and having majority local suppliers means less logistics and faster delivery times.

That's incredibly good news for Australian suppliers looking to make headway within their own city or state, and smart wholesalers could find their next customer is right under their nose.
2.Waste reduction and sustainability
Sustainability is more than just a buzzword, and waste reduction is important from both an environmental and economic perspective. 67% of our venues said they want to reduce waste and engage in sustainable practices in 2022.

For any supplier who specialises in sustainable products (ie. biodegradable packaging), or who employs sustainable practices, this is the time to get your product and message in front of the huge number of venues who want to reduce their carbon footprint.
3. Changing menus in response to consumer behaviour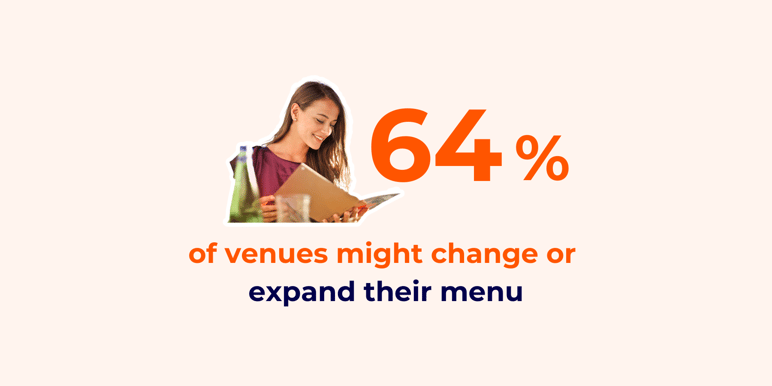 With the upheaval of the past two years, both consumers and venues have changed. Suburban cafes are busier than ever, whereas CBD restaurants have had to deal with reduction in foot traffic.
64% of venues surveyed said they were considering changing or expanding their menu in 2022 in light of the different consumer behaviour.
Savvy suppliers will ensure that their existing venues know about all their products, and will also be looking for ways to get in front of all those venues looking to revamp their menus.
4.Plant based products are hot
According to Animals Australia, 12.1% of the Australian population is vegetarian, with around 1% identifying as vegan. That's a lot of people who aren't eating meat, and venues are keenly aware of this, with 24% of venues surveyed saying they're interested in finding out more about plant based products in 2022.
If you're a supplier selling cruelty-free products, this is your year to get in front of the thousands of venues eager to have more plant-based options on their menu.
5. Food for the seasons
With consumers becoming more conscious, menus that change with the seasons are now readily accepted, and even welcomed.

39% of venues surveyed intend to investigate seasonal menus in 2022, which means they'll be changing what they order in line with what's most readily and cheaply available. It's a win for consumers, venues, and the suppliers of seasonal fresh produce.
6. Optimising for take-away
Hopefully lockdowns are behind us, but with COVID numbers surging across the country, it's become apparent that many people will still need to isolate - or might be too worried to go out.

This means takeaway and delivery will continue to be a mainstay of the hospitality industry. In fact, 44% of venues surveyed are interested in either increasing their take-away options, or are looking at new ways to support this business channel.

If you're a supplier that could assist venues who want to optimise for take-away (through packaging options, bottled drinks, or other packaged food products), this is an area that will continue to grow in 2022 and beyond.
Here's to a big 2022!
For suppliers who want to connect with venues looking for their products, the start of the year is the best time to start building those relationships through Ordermentum.

For venues looking for new products to help achieve sustainability goals, or who are looking for ways to reduce waste, optimise their menu, and be more sustainable, Ordermentum is a one-stop shop, showcasing hundreds of suppliers and thousands of products.

Here's to a big 2022 for the entire hospitality industry. We can't wait to help you make this your biggest year yet. Find out more about the best way to order for the venues and suppliers.