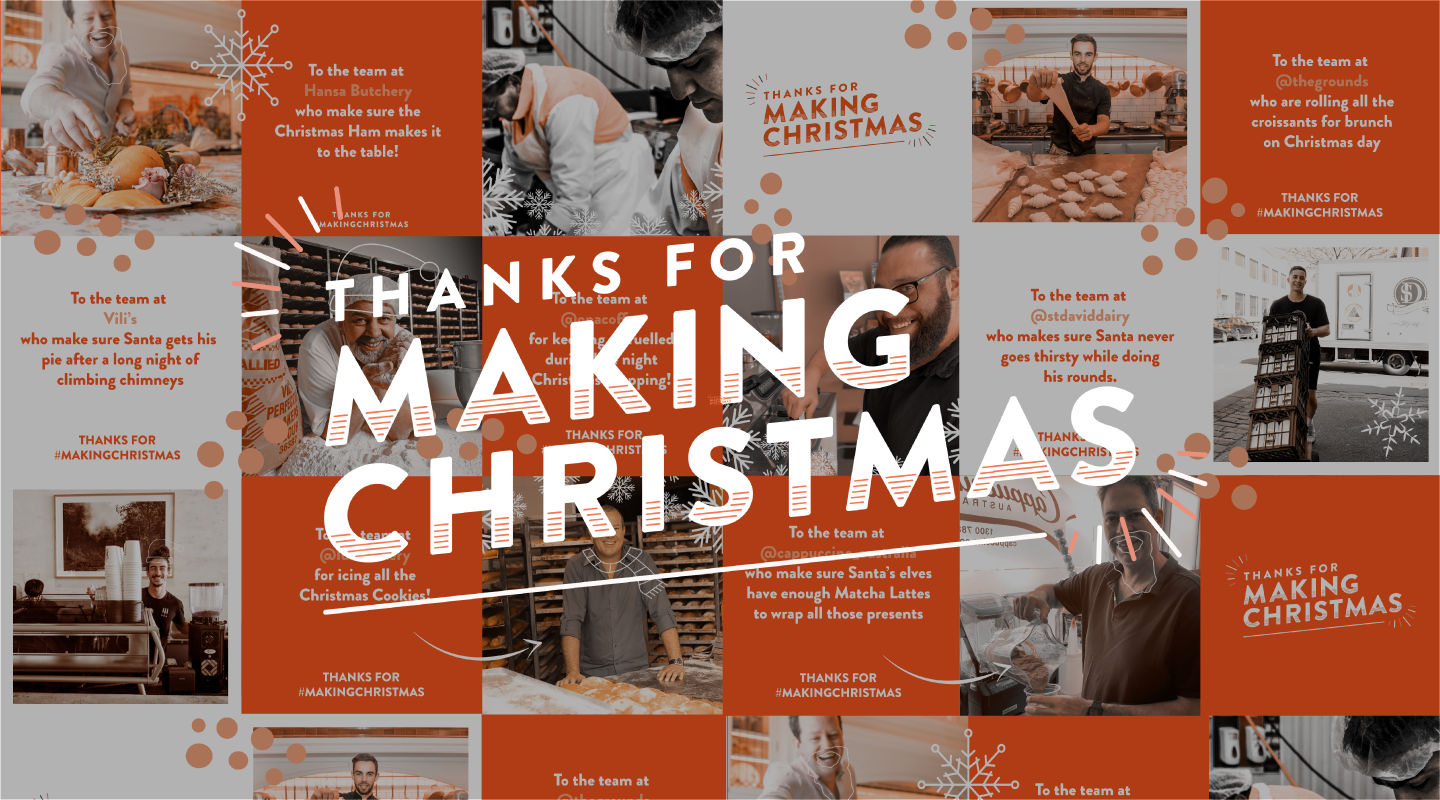 As Christmas approaches, many of us have finished up work for the year and are heading off for a holiday. The most stressful thing we'll do in the next few days is order that last minute ham, jostle through the crowds to get those extra Christmas presents we nearly forgot, and hope there are no family feuds round the dinner table this year.
But so often we forget about those who work right through the break to make sure we get to take time off and enjoy ourselves. The butchers making all those extra hams, the bakers supplying delicious fruit mince pies and the waiters, chefs, bartenders and more who keep restaurants open to make a beautiful Christmas lunch.
This year, we want to say an extra special thank you to everyone in the food and beverage industry that gives up their own holiday and family time so that we can all have ours!
In the lead up to Christmas, most people in food production have been working round the clock to produce extra Christmas products, and make sure all the cafes, bars and restaurants that regularly order from them have enough coffee, milk and bread to make it through Christmas. It's been weeks of long shifts, late nights and extra deliveries.
Cafes, bars and restaurants have been open extra hours to host Christmas parties all across Australia, and many hospitality workers won't get a break until well into January, as customers who finally have time off are coming in for brunches, lunches and catch up drinks.
We know that these are the real holiday heroes who give up their break so we can have ours, and we want to say a huge thanks for #MakingChristmas! But not just that, we also want to encourage YOU to say thank you to your favourite barista, local butcher or the waiters that will serve you over the break.
Whether you want to say thank you in person, post a shout out on social media, or nominate someone you know for us to post a special thank you, we encourage you to recognise the hard working people in the food and beverage industry this year.
If you'd like us to give a shout out to someone that's made your day this Christmas, fill in our quick form and we'll post a special thank you!
Check out our Instagram or Facebook pages to see some of the shoutouts others have sent in.
From the whole team at Ordermentum, we hope you all have a wonderful holiday break - whether you get that break on Christmas day or a little later. We love what you do and know Christmas wouldn't be the same without you!