The Best Tools for Automation
Check out the tools that can help you automate your mundane admin tasks so you can achieve maximum production efficiency.
Last week we showed you how automation can improve production efficiency. Automating your repetitive admin jobs, will free up your time, which means you can then spend it on other business critical tasks as well as getting back to the things that you love. If that sounds appealing, you may also be wondering how to get started and want to know which tools are perfect for automating some of the processes in your business?
In today's post, we will give you a comprehensive list of online tools that can help you automate your mundane tasks so you can achieve maximum productivity and efficiency.
Xero automates your accounting and is one of the simplest software programs you can utilise if you're just starting up your food and beverage business. Not only does it take some of the time-consuming admin tasks off your plate, it also streamlines your finances so you can have more time to produce products and serve your customers.
This tool can also automate your invoicing. With a host of beautiful templates to use, it can send recurring online invoices to your customers and it will notify you when they are opened. Not only that, Xero is also capable of sending automated invoice reminders. This eliminates the need for you to chase customers for unsettled or late payments.
This mobile app can automate a lot of things for you. Firstly, it can automatically sync customer orders into your system in real time - no manual data entry required! Ordermentum has a really nice and clean dashboard where you can take orders and manage them easily. Secondly, it can send automated text messages that remind your customers to place their orders before the cut-off date/time.
Next, it has the ability to charge your customers automatically by credit card, direct debit, or depending on the payment terms you have agreed. This helps you get paid faster and puts an end to chasing customers for delayed payments. And finally, it can automatically print pick slips, delivery reports, and other data that you need to run your business smoothly.
Tired of manually sharing files and documents through email? Then Dropbox can be a big help. This platform brings all your files together in one place so you can easily find and track them. They automatically sync across all your devices, too, letting you access your important documents anytime and anywhere you want.
Another great thing about Dropbox is it lets you share big files, like Powerpoint and Photoshop files. This means you and your team will always get the right version and can be on the same page when collaborating.
Quickbooks may be known for automating accounting, but there's more to it than just that. It is also excellent for automating payroll - one of the most time-consuming admin tasks in any business. Quickbooks can calculate paychecks and payroll taxes automatically so you don't have to do them manually anymore. You can also use it to file and pay government taxes electronically for you.
What we love about this tool is its tax calculations are always correct. It applies the current federal and local tax rates to ensure that your payroll taxes are accurate. What's more, all your data is integrated into a single system to help save you time. It automatically updates your payroll and accounting information every time you run your payroll.
For a food and beverage business, tracking inventory and making sure you have enough stock to fulfill your orders is one task that requires focus and an enormous amount of time. Luckily, Unleashed can make your inventory management process much easier and more efficient. Unleashed lets you track and trace all your products throughout the entire production process. It can automatically assemble kit sets and product bundles so you no longer have to rely on cumbersome spreadsheets.
In addition, it can notify you when stock levels are running low. This prevents you from falling below minimum stock levels and running out of your best-selling products.
Automating the repetitive admin tasks that hinder productivity and efficiency can bring great improvements to your business. It can save you a huge amount of time and lets you focus on other important things while helping you cut down labour costs and increase your output. The tools we've listed above are the ones that we have found to be really effective. If you know other software or systems that are best for automation, feel free to share them in the comments section below.
In the meantime, if you want to find out more ways on how you can improve your production efficiency, you can visit our blog.
---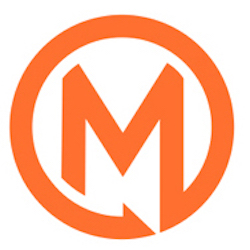 Written by
Ordermentum Insights
Our insights team is made up of passionate writers, researchers, chefs, baristas, web developers, tech gurus, our Founders, and even an accountant. We keep a pulse on the Food & Beverage industry to bring you insights and research to help our industry trade smarter.
---