The Craziest Coffee Drinks Around Australia
Some of the most surprising coffee drinks down under, just in case you need ideas for your own cafe menu. You're welcome!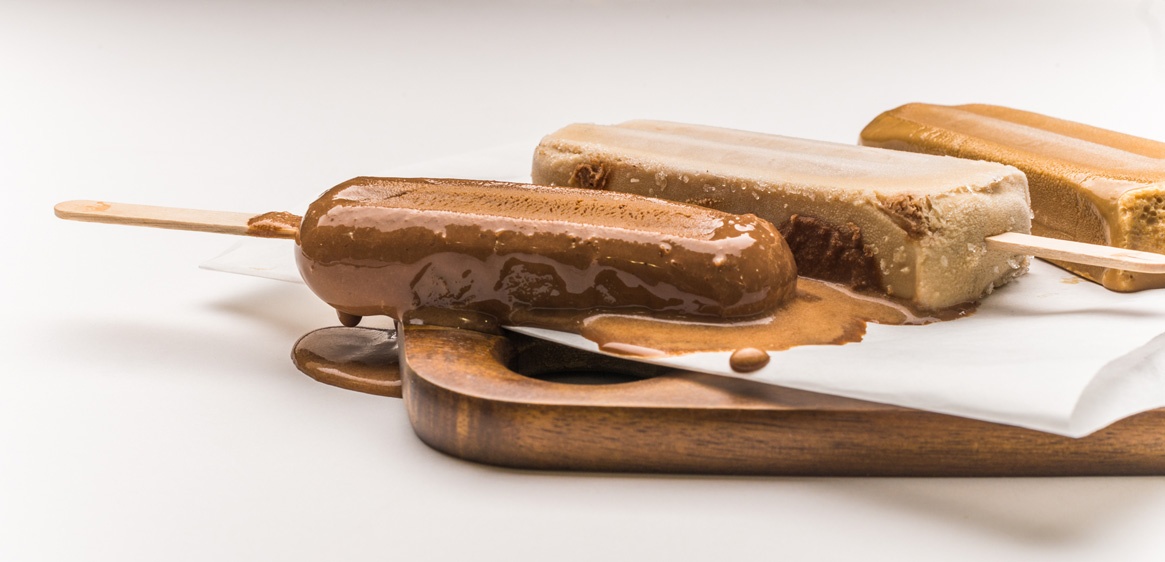 It's safe to say that Australians love coffee and with such easy access to good quality beans and an incredible and varied range of caffeinated beverages always available it's not difficult to see why.
What's more, this coffee obsession pushes our local baristas to constantly come up with the craziest and the wackiest coffee drinks that surprise and delight even the most hardened coffee connoisseur.
as of right now, there are quite a lot of surprising coffee drinks and coffee inspired treats doing the rounds. Here are you some of the most interesting ones we've come across - just in case you need some inspiration for your menu or product range.
CAFFEINATED POPSICLES
Let's be honest, sometimes we all need a caffeine hit on a stick to get us through the day. Cafe owners and roasters Peter and Penny Wolff from hole-in-the-wall coffee shop Queen of Pops in Brisbane have introduced their signature treat - the 'coffee pop'. They are essentially a delicious, creamy, frozen coffee on a stick and definitely a great way to enjoy your afternoon caffeine fix.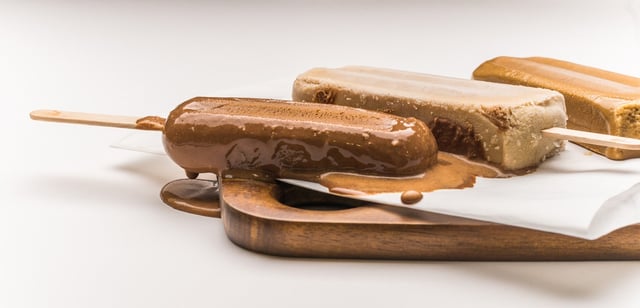 Photo: Queen of Pops' coffee pops
Each pop is filled with hand-drawn double ristrettos - giving you the ultimate caffeine boost in delicious flavours: cappuccino, latte, long black, and hot mocha. And just in case you're having to share kid-friendly varieties, like chai latte and hot chocolate, are available, too.
GLITTER CAPPUCCINOS
There's something about colourful coffees. We've loved the unicorn frappe and rainbow lattes and now, glitter cappuccinos are the newest drink craze that's taking the Australian coffee scene (and Instagram) by storm. The sparkly concoction is made by dusting edible glitter instead of the usual cocoa powder on top of a normal cappuccino base.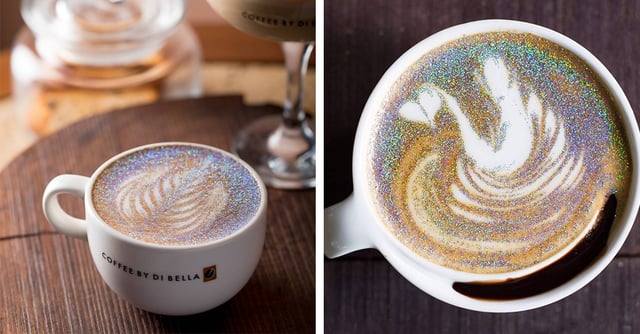 Photo: Coffee by Di Bella's glitter coffee
Established in Australia but now only operating in Mumbai, India Coffee by Di Bella appears to be the innovator of glitter coffee. They are selling gold and diamond cappuccinos and their customers are really loving it. "As a brand we're constantly innovating and making sure we give our customers something new and exciting," says Rahul Leekha, the cafe's Director. "We understand the importance of social media and make sure our products are Insta-friendly."
BARBECUED COFFEE
Australia is without a doubt home to unique coffee and unique cafe settings. And to prove it, in Western Australia, you'll find a converted greenhouse - complete with couches and chairs placed under the shady trees - that roasts coffee beans in a barbecue. Yes, you read that right.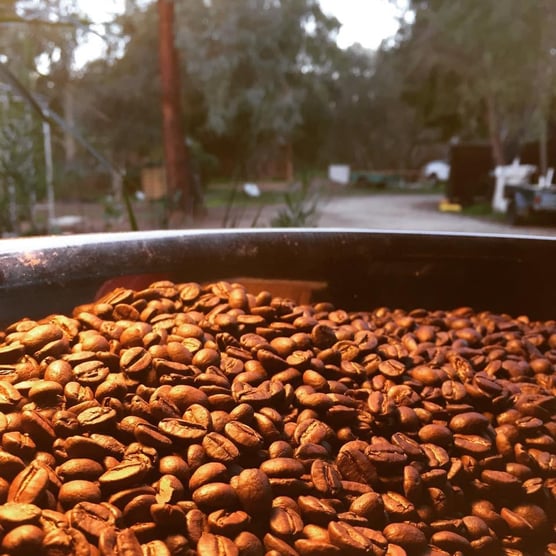 Image from: Bolt Coffee Roasters
According to Steve Lomax, the barista and owner of Bolt Coffee in Hazelmere, "the beans are roasted over open flame and the drum that has the beans has apertures [holes] in it. The chaff that normally roasts in a commercial roaster is burnt away. This chaff can have an offensive, burnt peanut taste. Which my coffee doesn't have."
This unusual roasting method gives the drink a very distinct yet delicious flavor. "The fact that these origins are roasted in this rather unique way offers up a whole new way of roasting; creating levels, dimensions and flavour profiling never seen or tasted before," Mr. Lomax added.
COFFEE CHERRY SODA
Customers who are into carbonated drinks with a caffeine kick are sure to love this one. It's made by cold-brewing Cascara, the dried skin or husks of the coffee cherry. The result is a fruity and lightly fermented caffeinated soda that's perfect for hot afternoons when you need a refreshing pick-me-up.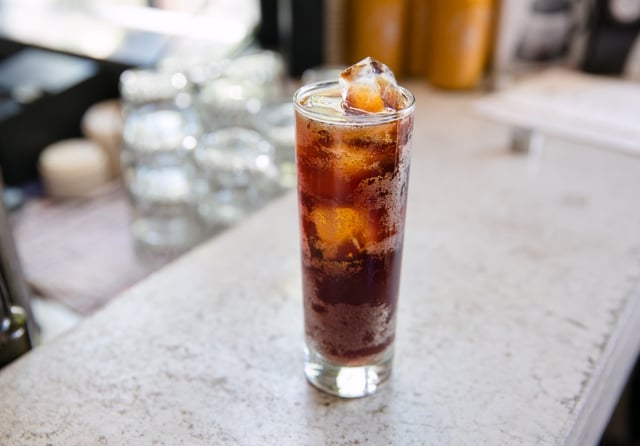 Photo: Plug Nickel's Coffee Cherry Soda
You'll find this unique drink at Plug Nickel in Melbourne. Chris Graham, a co-owner of the cafe, compares their Coffee Cherry Soda to a delicious wine. "It's very juicy and has a lot of different red fruits in it," he says. "You can get plums and prunes and notes of apricot."
These are just some of the most surprising and unique coffee drinks and treats currently growing in popularity. No doubt as the year goes on we will see more roasters and baristas come up with more unique but equally delicious inventions. If you've come across any other unique coffee drinks or treats that you think deserve a spot here on our list, share them in the comments section below.
Meanwhile, if you'd like to read more industry insights from us, just visit our blog.
---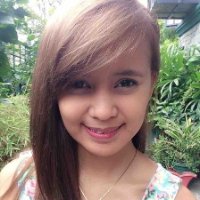 Written by
Avlya Jacob
Avlya Jacob is a content writer at Ordermentum. When not working, she enjoys writing online novels and spending time with her husband.
---