What is Amazon?
Learn everything about Amazon, how it started, how it has grown, and the industries it has expanded into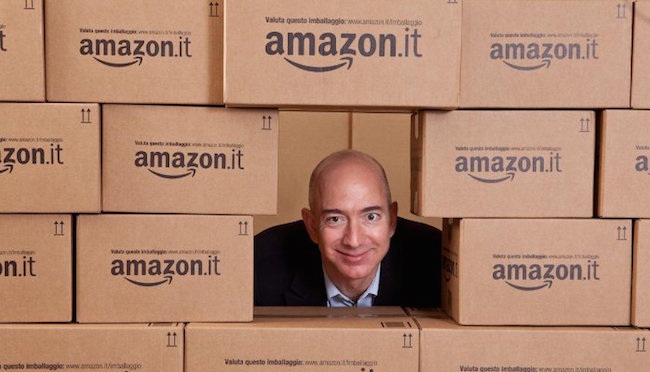 Known as the world's leading digital retailer; an online darling that sells anything you can imagine - from retro coffee tables and velvet suit hangers to the strongest expandable garden hoses.
We're talking about the great Amazon.com.
Nestled in Seattle, Washington and describing itself as a company that obsesses over its customers, the American e-tailer is deemed one of the biggest business success stories on the globe. It has "the Earth's Biggest Selection" of products, with categories ranging from electronics, music, and homewares to furniture, personal care, and sporting goods. Amazon has grown to a customer base of more than 30 million people since launching in 1994 and earned a mammoth revenue of US$135.98 billion in 2016, making itself the largest Internet company in the world by revenue.
Before reaching such astronomical heights, Amazon (like many tech companies) started from very humble beginnings.
Garage startup
It was in the year 1994 when founder Jeff Bezos started the operations of Amazon.com in his not-so-huge garage. At the time, the business was still named "Cadabra". Bezos only changed it to "Amazon" after a lawyer misheard the original brand name as "Cadaver".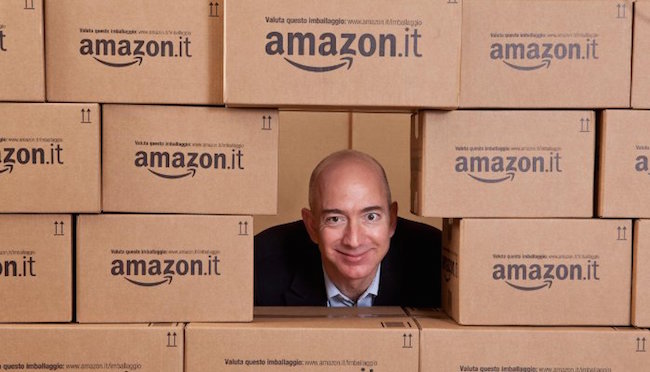 Quite different to what it is now - a seller of electronics, jewelry, and just about anything else you can think of - Amazon.com began as an online bookstore. The first book it sold in July 1995 was "Douglas Hofstadter's Fluid Concepts and Creative Analogies: Computer Models of the Fundamental Mechanisms of Thought". A few months after his initial milestone, Bezos announced the launch of his company to the public.
Today, Amazon.com has expanded into numerous industries, including grocery and fashion, and has opened massive warehouses across the globe.
Diversifying in the blink of an eye
From a garage startup selling mail order books, Amazon.com has grown rapidly, breaking into many different markets. Whilst many seem like complimentary areas - clothing and homewares, for example, one of the more surprisng industries it has made moves into is entertainment. Twelve years ago, Amazon launched a paid subscription service called Amazon Prime to let users stream music and videos for either a monthly or yearly fee. The service also enables members to enjoy free shipping.
Then there's Amazon Music - as it pushes further into the entertainment market. Released in 2007, the Amazon online music store slash streaming platform provides music lovers with more than 20 million songs from hundreds of thousands of artists and labels.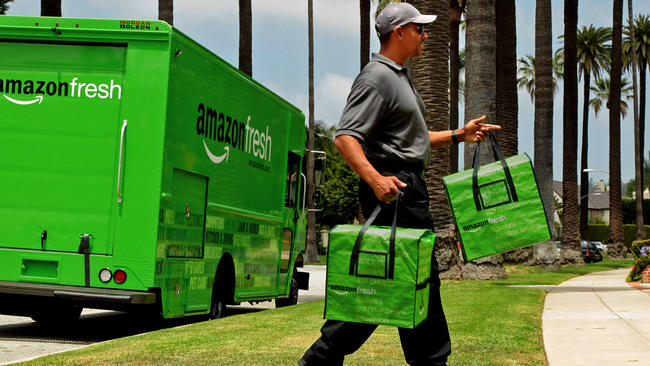 Amazon has also diversified beyond entertainment. Before they rolled out Amazon Music, they first launched a game-changing web service that has now become one of its most profitable divisions: Amazon Web Services (AWS). AWS offers cloud computing services not only to Amazon itself but also to other big enterprises. It enables companies to buy storage space to host a website or to run huge database. AWS was launched off the back of Amazon's relentless persuit of leading edge technology in order to stay at the forefront of retail. By building out amazing technology for itself, Amazon was not only able to launch all of its rapid selling and delivery services for multiple industries, but realised its technology was a business offering of its own.
Using its cutting edge technology, Amazon also attempted to enter the grocery retail sector when it introduced AmazonFresh. The service lets consumers order fresh grocery items like seafood, meat, fruit and vegetables, and have them delivered to their doorstep in a matter of hours.
As well as these innovations, while the e-commerce giant has kept on experimenting with new markets, it hasn't forgotten what is truly at its core: books. From changing the way people buy books, it then changed the way they read them - with the launch of the Amazon Kindle. The e-reader device enables users to browse, buy, and read e-books, magazines, newspapers, or whatever they find interesting from the Kindle Store.
Now if people can order books and grocery items on Amazon.com, what about clothes? Enter the Amazon Prime Wardrobe. Deemed a smart move to transform the online fashion industry, this recent perk lets Amazon Prime members try on clothes and return those that don't fit for free. The service is still in beta right now, but interested users can sign-up to get notifications once it rolls out.
Amazon has revolutionised a number of industries, combining cutting edge technology to change the way we buy and read books, buy clothing, get our groceries and consume entertainment. Amazon is indeed diversifying and taking almost all industries by storm. And with all the acquisitions the company has made recently, it is obvious that it won't stop until it has dominated all the aspects of retail.
"The everything store"
Helping Bezos turn Amazon.com into the online retail giant it is today are back-to-back acquisitions and mergers with other big companies.
One of the most notable is the $850 million takeover of Zappos, an online clothing and footwear retailer. For those wondering why Amazon pulled out such an enormous amount of money for the Las Vegas-headquartered shop, Bezos has the answer:
Apart from Zappos, other companies that have been acquired by the e-tailer were the social networking and address book site PlanetAll, the world's largest movie website IMDB, the database for books Goodreads, and most recently: the organic grocery chain, Whole Foods.
Just last month, the company made headlines the world over after announcing it has bought Whole Foods for $13.7 billion cash - its biggest transaction ever. The entire retail industry was startled by the big announcement, including some who deemed the acquisition the greatest deal of the year. Here's what they're saying:
"Amazon can be expected to work to deliver better value to grocery customers, both online and within the brick-and-mortar space. This will be a good deal for consumers." - Mark Hamrick, Senior Economic Analyst at Bankrate.com
"Amazon buying Whole Foods is a good fit with the company's larger strategy for groceries. Fresh groceries is the biggest category of consumer spending in retail that hasn't been disrupted by online yet." - Jason Goldberg, Vice President of Commerce at Razorfish.
"It's good news for consumers. This is going to be fabulous for anyone hoping to save money on groceries." - Phil Lempert, founder of SupermarketGuru.com
As well as expanding in to other industries, Amazon is also expanding into more and more regions. While customers in Australia can order from Amazon, the company is looking to set up logistics centers in Australia, so its Australian customers can take advantage of features like same or next day shipping, and buy from more Australian retailers, instead of buying goods that are shipped from the US. And on the technology front? Amazon is always pushing the boundaries - it's experiements with delivery by drone are a famous example of that.
With all these milestones, there's no doubt Amazon has grown to truly embody its tagline: "the everything store". It has reached into many facets of our everyday lives, offering customers anything we need at the lowest possible prices. The world may not be ready for its future inventions and innovations; but one thing is for sure -- Amazon will keep on finding new ways to obsess over making our lives easier and easier.
For more on our in-depth analysis of Amazon's move to Australia, check out our 'Amazon Down Under' section.
---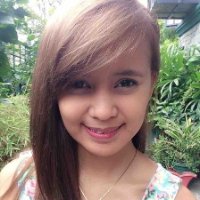 Written by
Avlya Jacob
Avlya Jacob is a content writer at Ordermentum. When not working, she enjoys writing online novels and spending time with her husband.
---