The Gold Coast prides itself on being an Australian city with an incredible collection of sandy beaches, fantastic surfing spots and stunning national parks. But it's actually a whole lot more than that. Beyond its relaxed vibes and spectacular scenery, it is also tipped to become the country's next big foodie hotspot.
From hatted restaurants (our version of the Michelin star) and artisan cafes to quirky food trucks and eating precincts, the Gold Coast food scene has exploded in recent times.
According to Emma Milikins, the co-founder of the Asian-style night market Miami Marketta: "Not so long ago, eating out on the Gold Coast was largely limited to the usual greasy takeaway places. Now locals and visitors have a global menu at their disposal – and the scene is continually evolving."
Fine dining restaurants are leading the charge and the Gold Coast is home to some of the most popular hatted restaurants in Australia. Japanese restaurant Kiyomi at The Star Gold Coast is just one restaurant earning high praise. Kiyomi's menu boasts the unique taste of "umami" which according to Dustin Osuch, the executive chef of The Star is the secret behind their success.
"They bring a very simple but very upscale approach to each and every one of their dishes, so when you're eating it you can taste the flavours of the fish, you can taste the flavours of the ocean," he says. "They don't try to mask any of their dishes, they try to bring through the natural flavours of the ingredients they're using."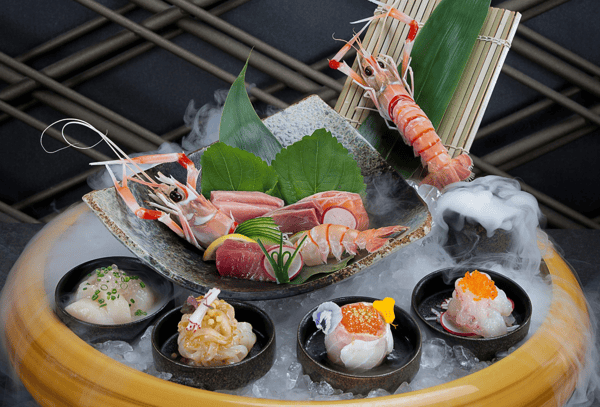 Kiyomi's seafood platter
Other deluxe restaurants that are also basking in well deserved praise are the Mamasan Kitchen & Bar, the Rick Shores, the Social Eating House, and The Fish House.
As well as the high street restaurant experience, the flourishing cafe culture of Gold Coast is another big foodie attraction.
According to Chloe Watts, the owner of one of the most Instagrammable coffee shops on the Goldie, the Paddock Bakery, the city has quickly become a hotspot for young people who are escaping the soaring cost of living in major cities. As they flock to the Gold Coast, they bring with them a high demand for a vibrant cafe culture. "There's some great talent here, really pushing the boundaries of what consumers expect to find on the coast," she said.
Bumbles Cafe is an excellent example. It offers a welcoming atmosphere, gorgeous interior, and a selection of whimsical rooms where you can host private parties not to mention an excellent coffee.
Some incredible boutique roasters can also be found on the Gold Coast and their roasts are starting to rival those of Sydney and Melbourne.
If industrial finishings and warehouse design is your thing, you are covered there, too. A visit to Paradox Coffee Roasters will impress you with its contemporary interior, and of course, its unique daily brews.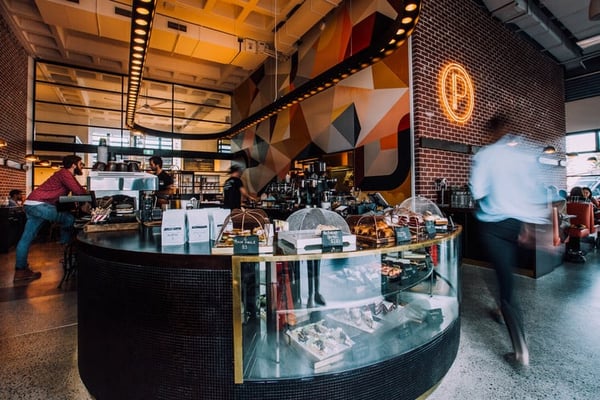 Paradox Coffee Roasters
Not only is your every coffee and food desire catered for but your craft beer cravings can be satisfied too. Balter Brewery in Currumbin has got a great range of craft beers and the Old Tom in Broadbeach will deliver a gin cocktail to rival that of any big city offering.
There is no doubt, the Gold Coast has transformed from a simple holiday destination to one of the biggest food hotspots in Australia. With a range of deluxe restaurants and boutique cafes opening almost every month, you will never run out of great venues to visit and delicious food to eat.
If you know other eating locations on that Goldie that are screaming out to be discovered, share them in the comments below.
In the meantime, to read more industry insights like this, you may visit our blog.