"It just blows my mind that you can be opened up to so many different potential customers, while growing your business at the same time using a really beneficial platform."
- Alexandra Szwarcberg-Poch, Director & Co-Founder, Allie's Cold Pressed Juices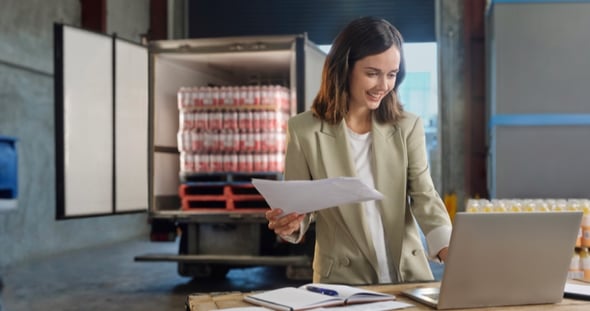 Allie's Cold Pressed Juices creates a thoughtful product that venues and their customers love - and the story behind the brand is almost fairytale.
In just a few short years, they went from a regular stall at Sydney's Marrickville Markets to supplying venues around the country. But like any business Allie's has had their challenges, and we speak Alexandra (Allie) Szwarcberg-Poch about how Ordermentum has helped them solve their problems and scale.
How did you transition from the markets to a wholesale business?
For a long time, we were both working full-time jobs, we'd go, we'd finish work, we'd do production on Friday nights, to three o'clock in the morning. And then we'd get up, and do the markets on Saturday, Sunday. We were doing a little bit of wholesale at the time, but it was the markets that were taking up a lot of our attention.
And then it just became apparent to us that the demand in wholesale was growing. So in the end, we just took the plunge, we said goodbye to the markets, because we can't clone ourselves and, and it was getting too hard to focus on too many things at once.
What was the main challenge in transitioning to wholesale?
The transition from market stall operator to wholesaler wasn't easy, and one of the main challenges was cashflow.

The cashflow challenge has always been very front of mind. When you're dealing with produce and going to the growers or distributors of fresh fruit and veg, they typically have very short payment terms.

On our end, we're making a product, then bottling it, and then selling that over perhaps a one-two month period. After that you're taking a few more weeks to collect all of your own receivables. So the mismatch of outgoings and incomings is something that we've always had to be on the front foot with. Because ultimately, cash is king.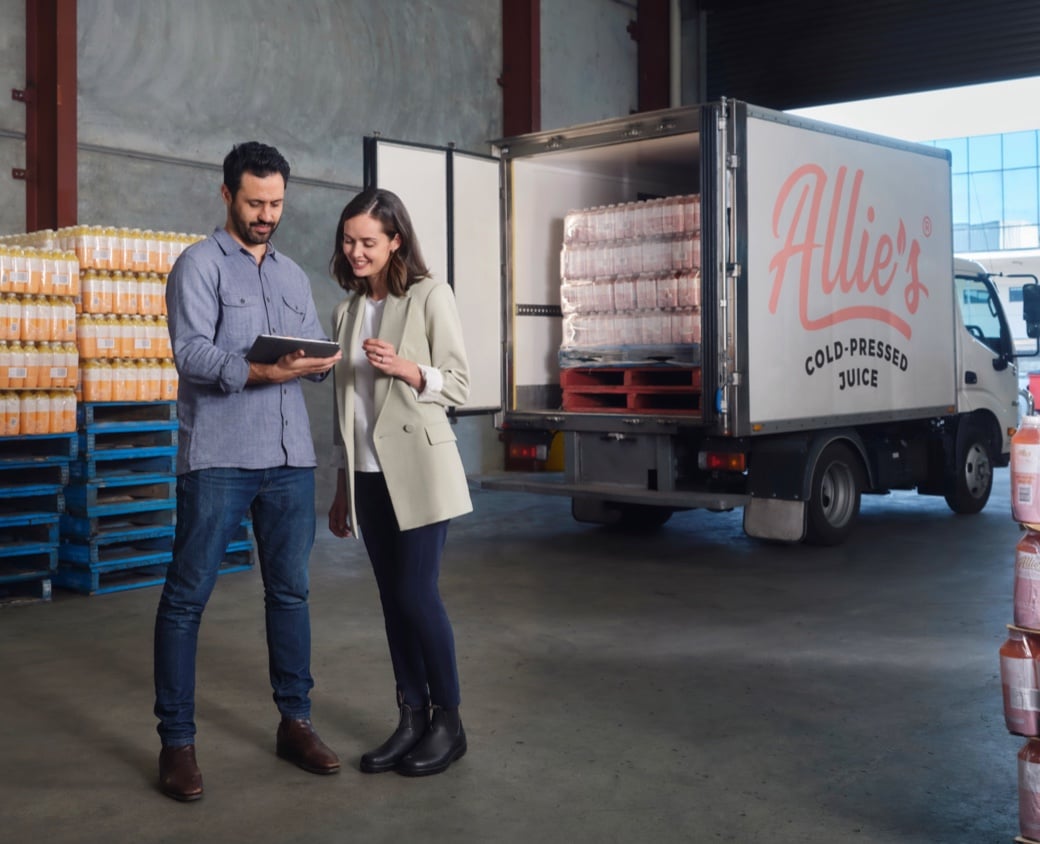 How can delayed cashflow impact a business?
We've seen a lot of competitors in the beverage industry cut margins too thin and reduce product quality. And that's been the end of some of their businesses, so we're very mindful of that.
There are a few tools that have helped us overcome the cashflow problem, and Ordermentum is one of them. Getting things like payment upfront has been integral to us making sure that we can get positive cash flow.
Is payment changing in the wholesale industry?
As a wholesaler coming into the game in 2017, I can see how quickly things have changed. Typically in the past, I think ordering systems have been quite outdated. And people expected those longer payment terms. What I see now is operators becoming more savvy and using technology [like Ordermentum] to manage their finances
How do venues feel about paying straight away?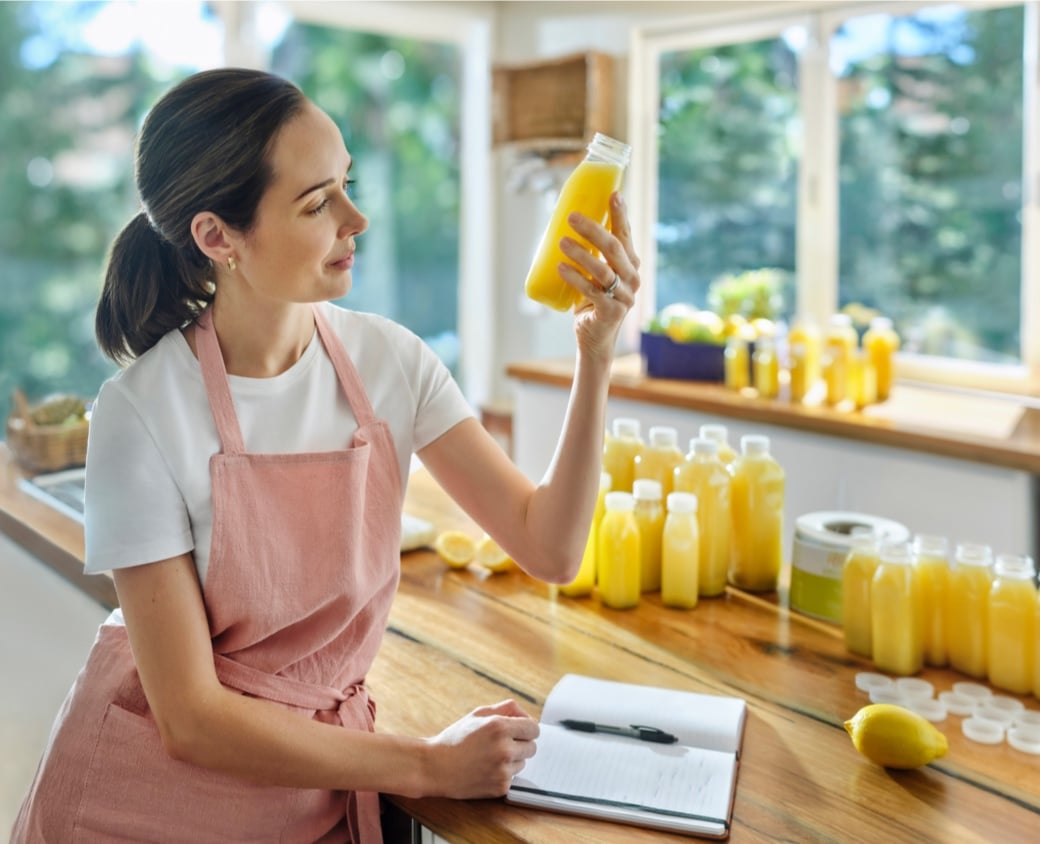 We've just had so many of our venue customers embrace it and love it. They - and we - love the experience of using it, it makes our lives so much easier.
It's very clear for them to know what's been paid and what hasn't. An enormous amount of wasted time can be spent in sending out statements to customers and trying to reconcile payments can be just a nightmare, especially for a busy cafe owner who is often behind the coffee machine themselves. They don't have time to sit down and then trace back if something was or wasn't paid.
That's why, with the exception of our distributors, all of our cafes that we service directly are on Ordermentum.
Is it easy to convert your venue customers to Ordermentum?
Initially, we had many customers who hadn't used Ordermentum before. And sometimes people can be reluctant to change and to embrace technology. That's why it can be quite hard asking them to make a big change with the way they order, and we were always open to the fact we might get pushback or negative feedback.
So we were pleasantly surprised when we literally had people reach out without prompting, and tell us "this is fantastic, this is great!"
And when they find their suppliers on the platform, you're actually making their lives easier - and who doesn't love that?
How do you make sure all your different tech works together?
When I first started implementing different tech, I wanted something that could do everything, but then I quickly realized that for a system to be truly good at what it does, it needs to do one - or a few - things really well. And then you integrate with other systems.
One of the first things we implemented was Unleashed inventory management, and accounting software Xero. And I've enjoyed the integration of Ordermentum and Xero. So we've got all these systems that speak to each other and help us to run a business and that means we can have periods of times where we can actually take a holiday or work remotely - and the whole thing doesn't fall apart.
The systems all speak to each other and I think it allows you to do so much more as a business owner that you couldn't have done even five years ago.
What's the effect of Ordermentum on your delivery side of your business?
We have so many different customers in different timezones wanting delivery on different days. And we were finding that trying to maintain and remember everybody's different delivery schedules with cutoff times in mind, and getting this info to our 3PL (third party logistics) was becoming difficult.
That's why Ordermentum has honestly been a game-changer for our business.
The reduction of human error, the ability to export delivery schedules, and the automatic population of customer's delivery days - it's amazing.
What about communicating about out of stock products?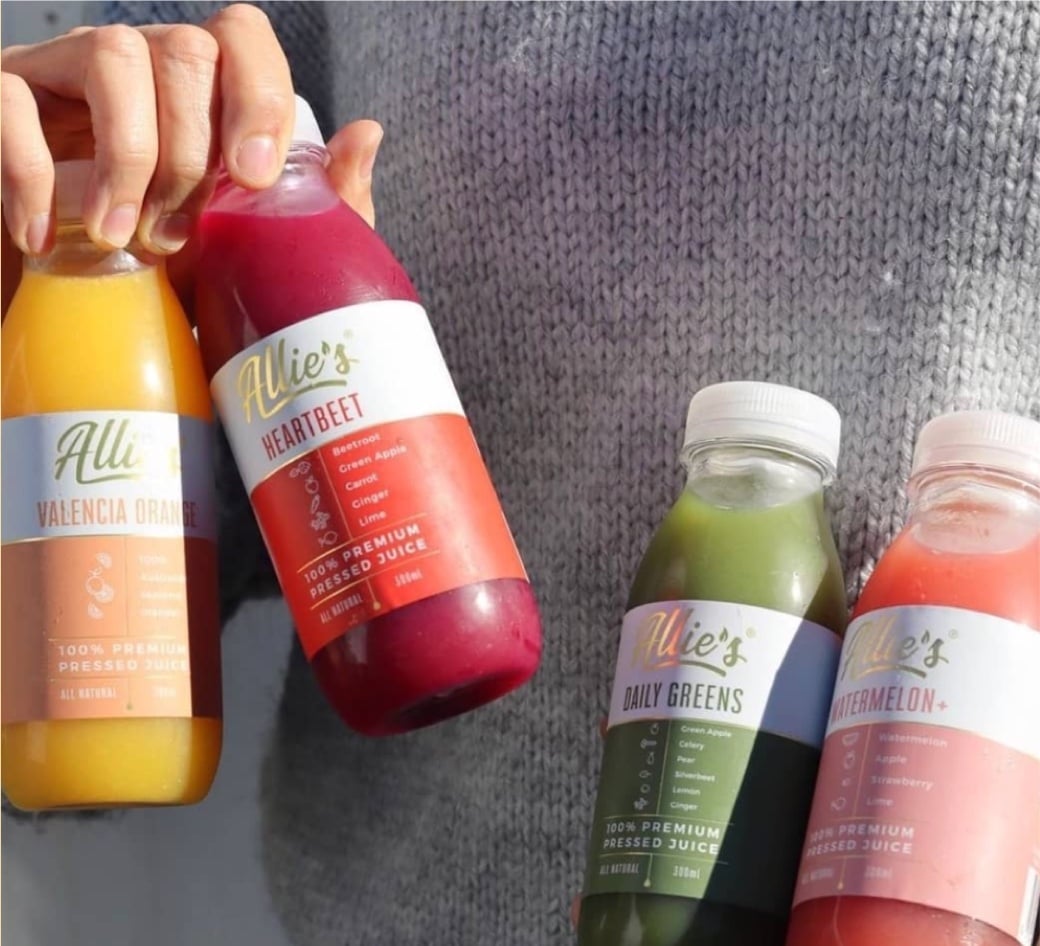 I love that the system is so visual. If something's out of stock, it's very easy for us to make it temporarily disappear from the system. It's very clear to our customers what's currently unavailable, and we can let them know when it will be back.
We can also demonstrate that things come in carton quantities instead of single units, so we don't have ordering errors occur where people say, I'll get six of this when they really mean one carton. Believe it or not, that does happen and it does create a bit of an issue when someone wanted 50 bottles of juice and they get 50 cartons!
Why did it take you so long to on-board customers before Ordermentum?
Before we had Ordermentum, it might take three weeks to onboard a customer from inquiry to up and running.
It's basically gone from a three week process that started with an inquiry, receiving samples, to then filling out a credit application and approving it and doing all those internal checks to being - in many cases - instantaneous.
And I think that ordering from new suppliers is often the biggest obstacle for venues - they don't know how to order from different suppliers or what's required - it's almost this mysterious process from one supplier to another.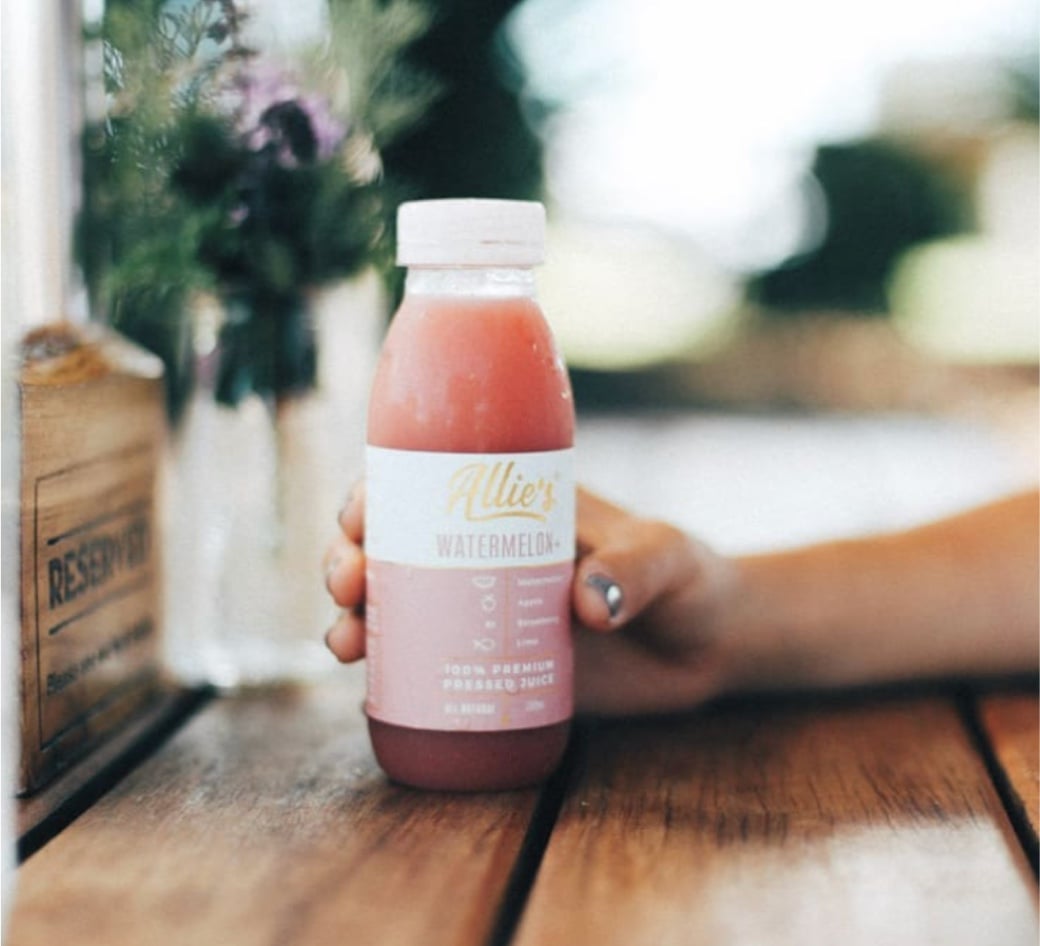 And now you just….
Now you just flash them a QR code and tell them "we can get you a delivery tomorrow."
We don't have to be concerned about credit. The pricing is clear to them. It's a really good trade for everyone involved.
The other thing is that a lot of our cafes that we supply have already tried our juices. They know what they want and they're happy with the pricing. They just want to place an order.
And it just makes our lives so much easier when you meet a potential customer and they say "I know your juices and I love them." And you say "well, we're on Ordermentum." And then you literally receive an order about 15, 20 minutes later and you're doing business with someone. It's basically instant.
What's your experience with Growth Engine?
It just blows my mind that you can be opened up to so many different potential customers, while growing your business at the same time using a really beneficial platform.
The thought did cross my mind at first that customers would be exposed to competitors, but our retention rate is quite high and we respect everyone's right to shop around and look at different pricing.
Ultimately, a lot of the customers that we have now have been with us from the very beginning [and they're all on Ordermentum]. So whether they've got access to other products on Growth Engine or not, they're going to shop around if they want to. So for us, the pros outweigh any cons.
What do you and your customers think of the user experience?
It's like a beautiful shopping cart for wholesale and it's really visual and useful.
But most important, is whether our customers like using it. I think the automatic text message reminders are so handy. We have different delivery frequency depending on area, and people can opt in and out of reminders. This is so important, because if you're only going to an area say one day a week, it's quite critical that the customer gets a reminder.
The other part I think customers love is that they don't miss their ordering. Otherwise there can often be nothing we can do about a missed order…it's great that this situation is minimised.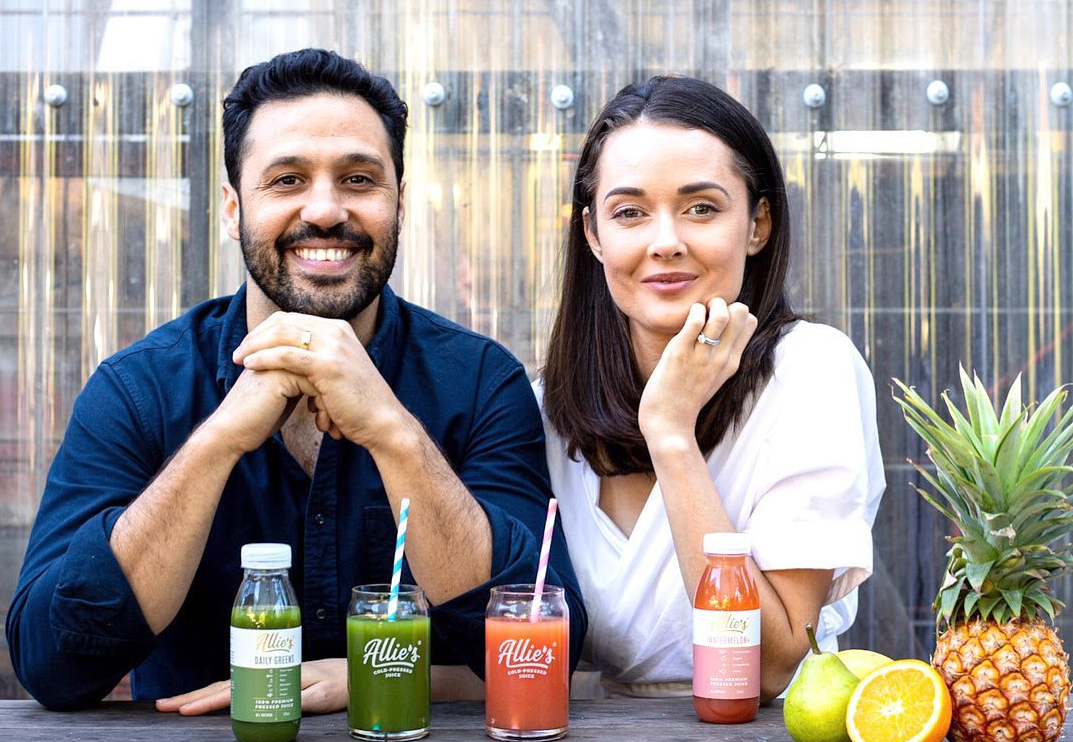 How much time has Ordermentum given you back?
One of the silver linings of using Ordermentum, and something that we didn't plan for is that it freed up so much of my time. In many ways it's allowed me to take some time off from work with my second baby.
I didn't have that time off with my first child because I was very busy and very bogged down in the administration of processing orders, or at least, approving them and then mapping out the delivery route and everything.
What would you say to a business thinking about using Ordermentum?
Besides the fact that I love the system and I have nothing but positive words to say about it. I think there's really no harm in trying something new. It's only going to make your life easier.
Main Wins
Getting paid quicker "Most invoices took 14-21 days to get paid previously whereas now we receive payment upfront."
Time saved onboarding "We previously could take several weeks to onboard a customer due to credit applications and other paperwork required. We often trade with customers the same day we first speak to them now."
New customers with Growth Engine "It just blows my mind that you can be opened up to so many different potential customers."
Want to see how Ordermentum can transform your business? It's easy, just request a demo now!
---
At a glance
CUSTOMER

Allie's Cold Pressed Juices

LOCATION

Sydney, NSW

INDUSTRY

Beverage